10 Big-Time Fantasy Basketball Players Who Have Improved Their Biggest Weakness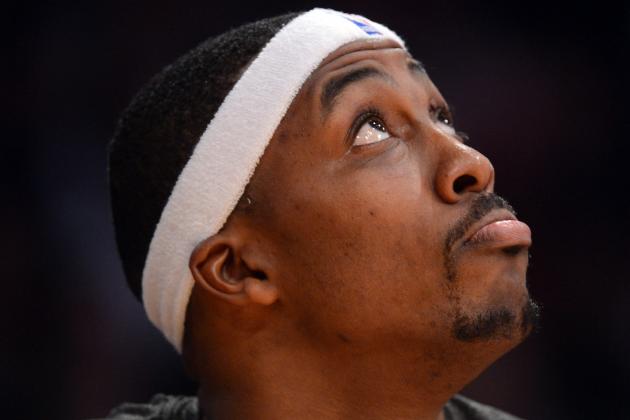 Harry How/Getty Images
Sorry, Dwight. You can make this list when you make your free-throws!
Imagine what kind of dominant fantasy basketball force Dwight Howard would be if he just made his free throws. If he was simply average in the category and didn't hurt you, he would be a more positive fantasy influence than LeBron James.
Seriously.
With that in mind, some big-name guys have taken statistical strides in areas of weakness. Serge Ibaka, for example, has done damage from the free-throw line to opposing NBA teams rather than his fantasy owners' lineups this season—and still manages to swat 3.3 shots per game.
That's why he's the best big man in fantasy basketball.
Ibaka is one of 10 players to have made noticeable improvements in the fantasy game from last year to this year. Other guys have improved in shooting efficiency, scoring, assists, steals and blocks. The following list is ranked by how dramatic their respective improvement has been since last season.
All statistics are accurate prior to games played on Dec. 5, 2012.
Begin Slideshow

»
Ronald Martinez/Getty Images

Category: Field-Goal Percentage
Improvement Magnitude: 16.7 percent
Dallas Mavericks 2-guard O.J. Mayo seems to be quite comfortable in his starting role this season. Coming off the bench last year with the Memphis Grizzlies, Mayo converted just 40.8 percent of his field-goal attempts while scoring 12.6 PPG.
Now, his hitting 47.6 from the field—and a ridiculous 52.7 percent on 5.5 attempts from deep—provide a recipe for a 20-PPG scorer.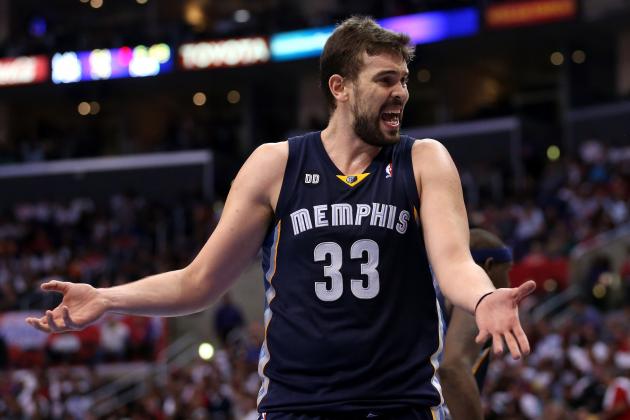 Stephen Dunn/Getty Images

Category: Free-Throw Percentage
Improvement Magnitude: 19.9 percent
O.J. Mayo's former Memphis Grizzlies teammate, center Marc Gasol, is converting free throws like his L.A. Lakers brother, Pau Gasol, never has over an entire season. The younger Gasol shot 74.8 percent from the line last year on 4.9 attempts and scored 14.8 points per game.
This season, he's getting to the line with the same level of frequency (4.9 attempts per night), but he's knocking down 89.7 percent of them—a major reason why his scoring has ticked up to 15.8 PPG.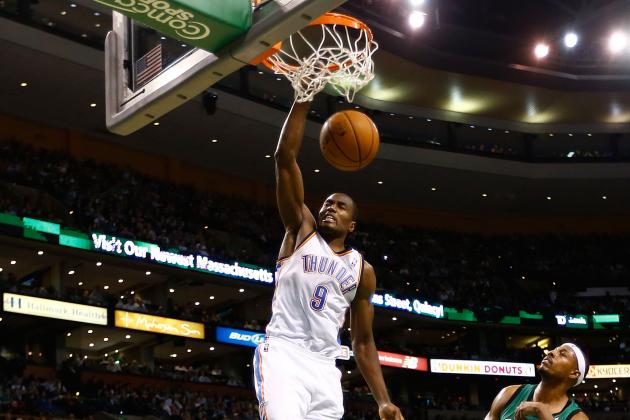 Jared Wickerham/Getty Images

Category: Free-Throw Percentage
Improvement Magnitude: 31.6 percent
Serge Ibaka is being relied on to take 10.3 shots per game for the Oklahoma City Thunder, an increase over his previous career high of 7.5. His field-goal percentage has counter-intuitively improved with the increased usage, but it's free-throw percentage (and immense shot-blocking potential) that make Ibaka a fantasy superstar.
Last year, on 1.8 attempts per game, Ibaka shot 66.1 percent from the free-throw line. This season, he's up to 87.0 percent on 2.4 freebies per contest.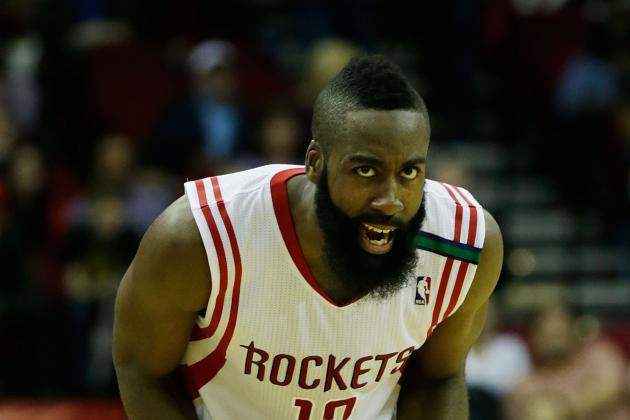 Scott Halleran/Getty Images

Category: Points
Improvement Magnitude: 40.5 percent
Overall, James Harden is doing pretty much what we expected from him after his trade to the Houston Rockets. His otherworldly efficiency has died down from his first few games in a Rockets uniform, as the 2-guard is now shooting 41.0 percent on the season. That number comes with the weight of 17.2 shot attempts this year—compared to 49.1 percent shooting on 10.1 shots a season ago—so his field-goal percentage may become a fantasy burden.
His increased usage has resulted in a nice uptick from 16.8 PPG to 23.6, though. He's currently a top-five scorer in the league.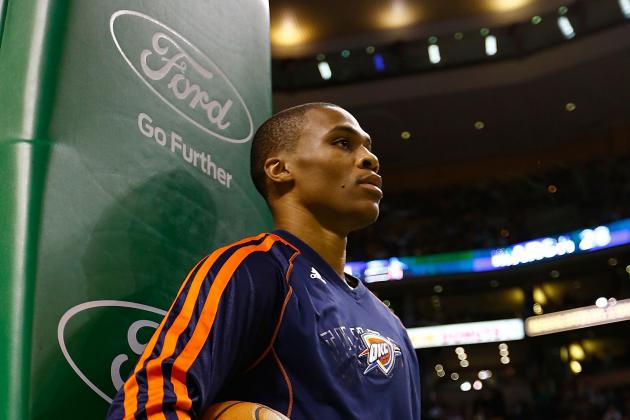 Jared Wickerham/Getty Images

Category: Assists
Improvement Magnitude: 58.2 percent
Russell Westbrook is sharing with his friends again. The Oklahoma City Thunder's hyper-athletic point guard had averaged 8.0 or more assists per game in two seasons prior to last year, when his assist average dipped to just 5.5.
That's nowhere near elite fantasy territory, but Westbrook has rebounded to average 8.7 dimes a night in 35.7 minutes per contest. His scoring has taken a slight hit—he's down 2.7 PPG and 1.3 average shots per game.
Gregory Shamus/Getty Images

Category: Assists
Improvement Magnitude: 104 percent
For years, J.J. Redick was known as a three-point specialist in fantasy circles, contributing next to nothing else. In a way, Redick is still a specialist from deep, but he has added a nice wrinkle to his fantasy game.
He's hitting his trademark 1.5-plus threes per game and converting free throws at a 91.5 percent clip this season. His assist numbers, however, have more than doubled since last year. In 2012, Redick averaged a career-high 2.5 dimes per game. Now that number is up to 5.1.
His turnovers have doubled as well: He had 1.0 last year and 2.1 this season.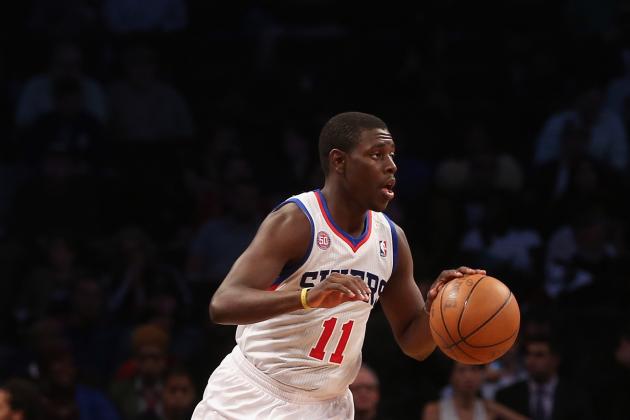 Bruce Bennett/Getty Images

Category: Assists
Improvement Magnitude: 106.7 percent
Jrue Holiday has found himself to be among the NBA leaders in assists per game. The development of this statistical trend is a bit surprising considering that prized Philadelphia 76ers center Andrew Bynum hasn't been around to finish any plays for Holiday this season.
With ball-handling swingman Andre Iguodala gone to the Denver Nuggets, however, it may make some sense. Holiday averaged just 4.5 assists a night last season in 33.8 minutes. He more than doubled that average to 9.3 in 38.1 MPG this year.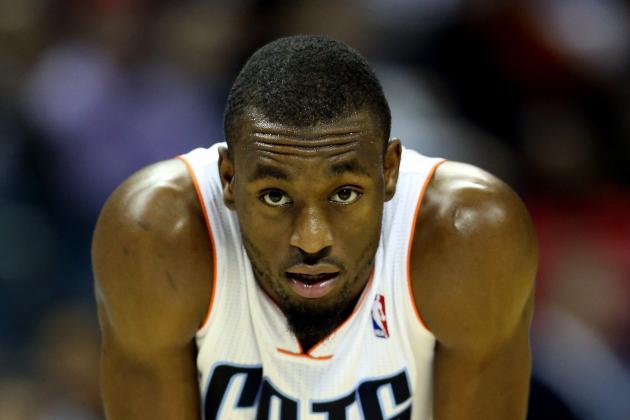 Streeter Lecka/Getty Images

Category: Steals
Improvement Magnitude: 133.3 percent
As an NBA sophomore playing more minutes than he did during his rookie season, Kemba Walker has seen improvement across the board. The only fantasy-relevant categories that he has not improved are three-pointers made and turnovers—the latter of which is to be expected with increased PT.
Walker's field-goal percentage (40.1 percent) is still pretty low, but it's headed in the right direction after he shot 36.6 percent from the floor as a rookie. His biggest leap statistically was made in the steals category: Walker went from 0.9 steals per game last year to 2.1 this season.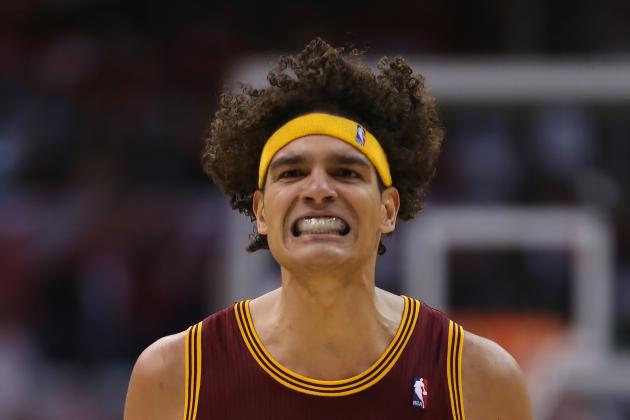 Jeff Gross/Getty Images

Category: Games Played
Improvement Magnitude: 149.2 percent
Several categories could be mentioned as improved statistical areas for Cleveland Cavaliers big man Anderson Varejao. None are as important as his percentage of his team's games played; the oft-injured Varejao missed 41 of Cleveland's 66 games in the lockout-shortened season.
This year, he's suited up for 17 of 18.
In 31.4 minutes per game, Varejao was a double-double guy (10.8 PPG, 11.5 RPG) last year. This season, he's been magnificent: 15.2 PPG, 15.4 RPG, 3.2 APG, 1.5 SPG, 52.2 FG% and 77.8 FT% in a career-high 36.6 MPG.
Stephen Dunn/Getty Images
That Blake Griffin guy gets a surprisingly low number of blocks, too.
Category: Blocks
Improvement Magnitude: 600 percent
Zach Randolph is a double-double monster that is averaging 17.7 points and 13.3 boards per game. What's always been lacking from his fantasy repertoire is his ability to block shots from the power forward position.
He averages a head-scratching—for a guy that's 6'10" despite never being mistaken for a leaper—0.3 blocks per game over his career. That number dipped to lows that Randolph hasn't seen since his rookie year last season, when the big man blocked four shots in 28 games (0.1 per game).
This year (in 16 games), he's got 11 blocks (0.7 per game), including two separate games with three swats apiece.
For more fantasy basketball analysis, follow Jamal on Twitter: Follow @StatManJ