Ranking the Best Basketball Cities in the Country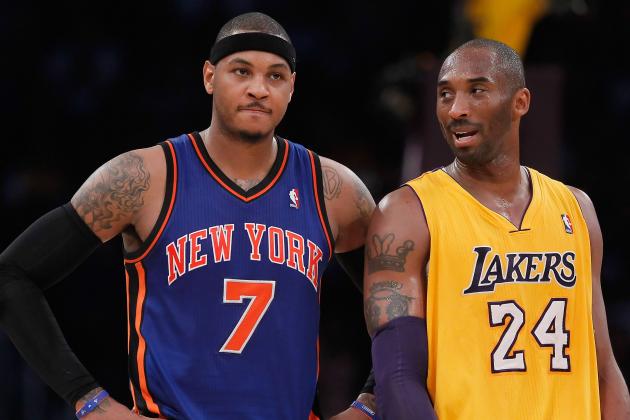 Jeff Gross/Getty Images

When it comes to ranking the best basketball cities in the country, it's not all about market size and ticket sales. Rather, it's about contribution to the game and promoting and encouraging the love of the sport.
Obviously, having an NBA star—or two, or a dozen—doesn't hurt the cause either. Neither does hanging a few championship banners.
Additionally, successful college programs, heated rivalries, a passionate fanbase and a healthy streetball circuit all score points here.
Begin Slideshow

»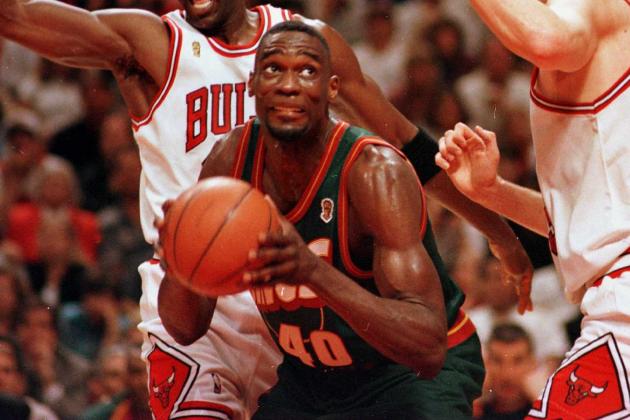 Jonathan Daniel/Getty Images

When most people think of Seattle hoops, they naturally think of the Seattle SuperSonics. Before relocating to Oklahoma City, the SuperSonics thrived in the Pacific Northwest for about 40 years and won an NBA championship in 1979.
If you take a stroll over to Green Lake Park, you'll find some of the West Coast's most talented streetballers, many of whom can tell you stories about Seattle-bred NBA players such as Jamal Crawford, Brandon Roy, Jason Terry, Nate Robinson and Aaron Brooks.
In addition, the University of Washington Huskies are no strangers to fierce competition in NCAA play. Combined, the university's men and women's basketball teams have won 14 regular-season conference titles.
The people of Seattle love their hoops and their homes teams. The city's homegrown talent has given them reason to.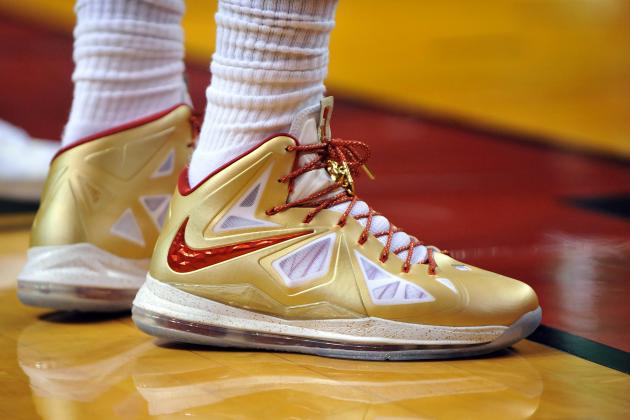 Steve Mitchell-US PRESSWIRE

In terms of NBA talent hailing from Portland, the cream of the crop would probably be retirees A.C. Green and Terrell Brandon. Today, Ronnie Brewer, Terrence Ross and Terrence Jones represent the city.
During the period of 2000-2003, after then-general manager Bob Whitsitt assembled a roster featuring many players who had problems with the law, Trail Blazers fans became disenchanted with the "Jail Blazers" and stopped showing up to games despite the team posting winning records.
Owner Paul Allen knew he couldn't have that, and he eventually asked Whitsitt to resign, which he did.
Portland has over 250 public parks, and the vast majority have basketball courts. Aside from Seattle, Portland has some of the best playground basketball in the Pacific Northwest.
That Nike's headquarters are located on the outskirts of the city says a lot as well. For decades now, Nike has been marketing pro basketball players and basketball products.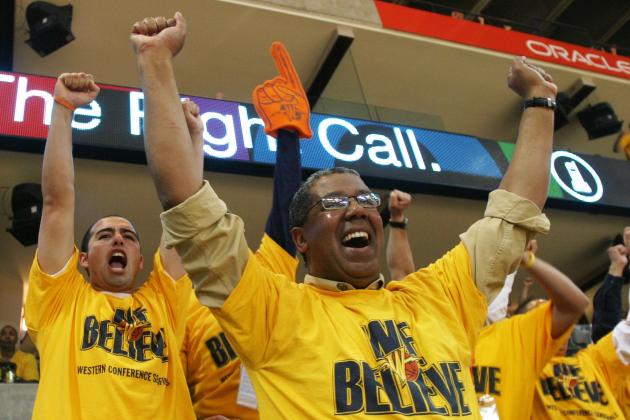 Sara Wolfram/Getty Images

Professionally, the Golden State Warriors last won an NBA championship in 1975 and have made the playoffs just six times since then. But anyone who saw the Warriors defeat the Dallas Mavericks in the first round of the playoffs in 2007—the last time they qualified—got a glimpse of how much Oakland loves its basketball team.
But the main reason Oakland deserves to be on this list is because of the impressive crop of NBA stars that hail from the "The Town."
First and foremost, is Bill Russell. Russell is an 11-time NBA champion and arguably the greatest big man to ever play the game. Whether or not you believe that doesn't change the fact that the NBA, in 2009, renamed the NBA Finals MVP trophy in Russell's honor.
That alone gets Oakland props. But so does the impressive guard crop that hails from Oakland. Future Hall-of-Fame point guards Gary Payton and Jason Kidd lead the charge, but other notables include Brian Shaw, J.R. Rider and Portland Trailblazers rookie sensation Damian Lillard.
Paul Pierce, though raised in Inglewood, was also born in Oaktown, so that merits an honorable mention as well.
Demetrius "Hook" Mitchell is considered by many to be the best street baller to never play in the NBA. But while that is debatable, Oakland's contributions to the American basketball scene are not.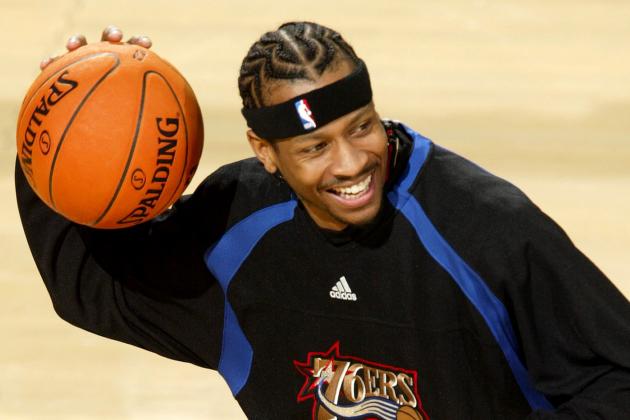 Otto Greule Jr/Getty Images

The Syracuse Nationals were one of the NBA's charter franchises, spending 17 years in Syracuse until relocating to Philadelphia as the 76ers. From Wilt Chamberlain and Julius Erving to Charles Barkley and Allen Iverson, Sixers fans know a thing or two about NBA talent.
The Sixers franchise is only one of seven NBA franchises to win at least three NBA championships, its most recent being in 1983.
But as great as the professional hoops circuit in Philadelphia is, its amateur hoops culture is amongst the best in the country. West Philaelphia's "The Pit" is an iconic streetball court, and Philly's own Aaron Owens—better known as "AO"—is a streetball legend.
In the collegiate ranks, Philadelphia is the home of the University of Pennsylvania Quakers—a team that has traditionally owned the Ivy League's basketball crown and won 25 league titles since 1966.
Along with Saint Joseph's University, Villanova University, La Salle University and Temple University, UPenn forms Philly's "Big 5" and has helped to make the City of Brotherly Love one of the best basketball cities in the country.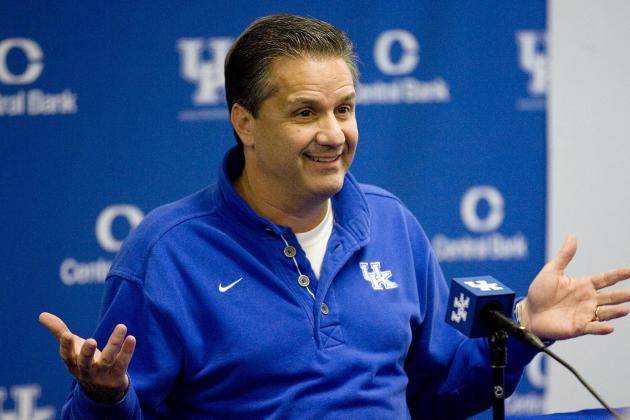 Mark Zerof-US PRESSWIRE

It's not all about professional teams and streetball legends. Lexington is proof of that.
The home of the University of Kentucky certainly deserves to be ranked among the nation's best basketball cities. Although UK has won only eight national championships to UCLA's 11, 10 of UCLA's championships were won by coach John Wooden between 1963 and 1975.
One could easily argue that the Wildcats' success has been more consistent over time.
What can't be argued, though, is the effect that the city of Lexington and the University of Kentucky have had on the game of basketball. In years past, NBA stars such as Rex Chapman, Jamal Mashburn, Antoine Walker and Tayshaun Prince called the University of Kentucky home.
Current NBA players such as Rajon Rondo, John Wall, DeMarcus Cousins, Anthony Davis and Michael Kidd-Gilchrist did as well, and that certainly counts for something.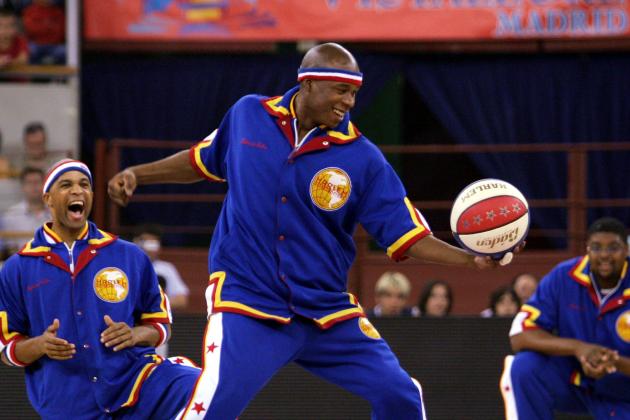 Denis Doyle/Getty Images

The city that never sleeps certainly never rests when it comes to hoops.
The St. John's men's basketball team was one of the nation's top programs, qualifying for the NCAA tournament 16 times in an 18-year span from 1976 to 1993. During that time, the Red Storm qualified for the Elite Eight four times and even made a Final Four appearance.
In the professional ranks, the New York Knicks have spent most of this century as a laughingstock, but during the 1990s, they were a perennial threat to add another NBA championship to the two they won in 1970 and 1973.
New York City's biggest contribution to the hoops world, however, is its legendary amateur and semi-professional contributions. Harlem's Rucker Park is synonymous with streetball, and the Harlem Globetrotters are a worldwide brand.
Scores of college kids from all over the country travel to Madison Square Garden to play at the "Mecca of basketball," and the city is absolutely crazy for the sport.
In terms of talent, though, New York City had a bit of a dry spell during the 2000s. In addition to Carmelo Anthony, talents like Kemba Walker, Ben Gordon, Roy Hibbert and Joakim Noah are all doing their best to bring respectability back to New York City.
And for what it's worth, many consider Cleveland Cavaliers standout point guard Kyrie Irving a New York City product. Irving, though born in Australia, attended high school in Northern New Jersey and spent a lot of time on the city's playgrounds.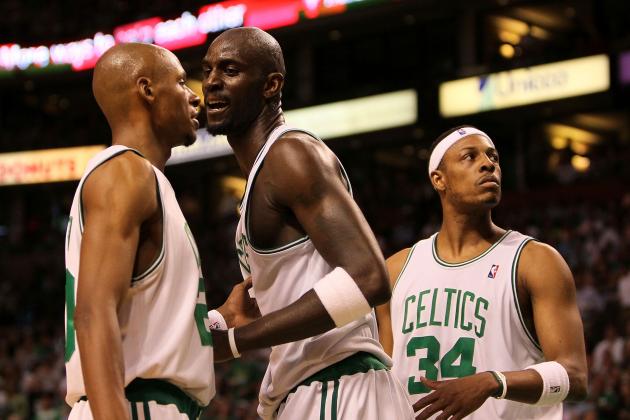 Jim Rogash/Getty Images

It's impossible to discuss the best basketball cities in the country without mentioning Boston.
It lacks the pre-professional basketball tradition of New York City and certainly hasn't produced as much talent as Los Angeles.
However, the Boston Celtics are one of only two charter NBA franchises that remain in its original city (the New York Knicks are the other), and its 17 NBA championships are the most in the league.
The Celtics also boast Hall of Famers such as Bob Cousy, Bill Russell, John Havlicek, Dave Cowens, Larry Bird, Kevin McHale, Robert Parish and scores of others.
That may not be enough to get Boston the top spot here, but its basketball tradition is worthy of respect. The citizens of "Beantown" are as crazy about hoops as they are about their Boston Red Sox and New England clam chowder.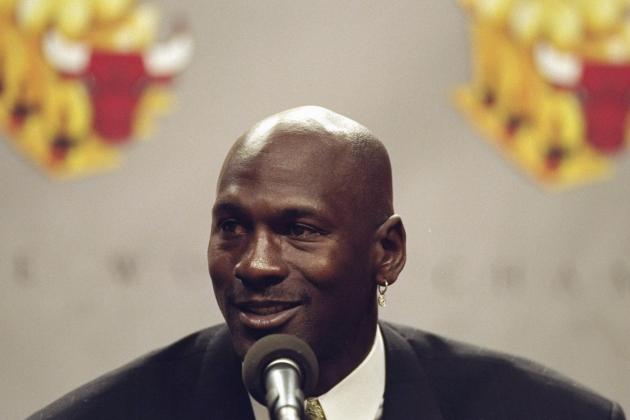 Jonathan Daniel/Getty Images

When the sport's greatest player wins six NBA championships in your city, you have a strong case as one of the nation's premier basketball cities.
However, aside from Michael Jordan's accomplishments, Chicago has produced a number of NBA talents whose on-court contributions are—at the very least—on par with those that other top cities have produced.
Anthony Davis, the first overall pick of the 2012 draft, is the youngest of a litter that also includes Derrick Rose, Evan Turner, Dwyane Wade and Tony Allen.
Although Kevin Garnett grew up in South Carolina, it was in his senior year of high school—at Chicago's Farragut Academy—that he made a name for himself and was named Mr. Basketball for the state of Illinois.
Since 2010, the Chicago Bulls have led the NBA in attendance and haven't been ranked lower than second since 2004.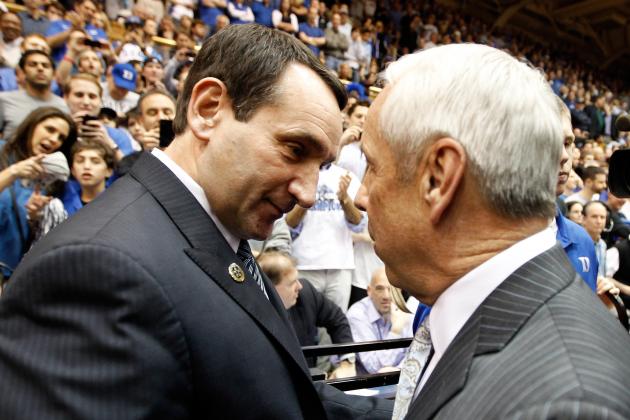 Streeter Lecka/Getty Images

A major reason why Duke and North Carolina have such an epic rivalry is the proximity to one another. The schools are only separated by about eight miles.
When you think Duke, you don't think football. You think Mike Krzyzewski and the four national championships he's won. You think Christian Laettner, Grant Hill, Bobby Hurley, Elton Brand, Shane Battier, Carlos Boozer, Luol Deng, J.J. Redick and Kyrie Irving.
When you think of UNC, you think Dean Smith and Roy Williams. You think of James Worthy, Michael Jordan, Hubert Davis, Rasheed Wallace, Jerry Stackhouse, Vince Carter, Raymond Felton, Ty Lawson, Kendall Marshall and Harrison Barnes.
Bottom line, you think basketball, and that's what anyone from both of these cities thinks as well.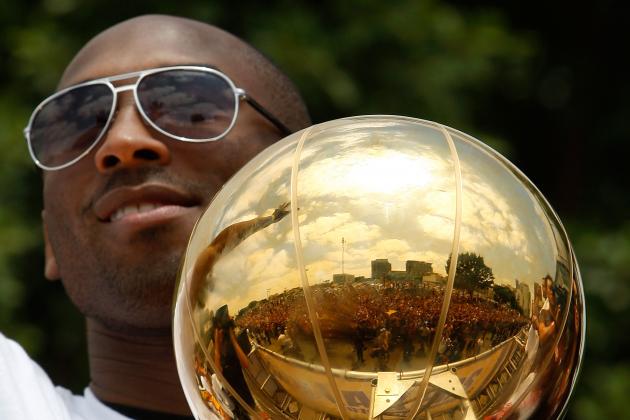 David McNew/Getty Images

Between the historical dominance of UCLA's men's teams, USC's women's teams and the Lakers, there's little doubt that Los Angeles is the top hoops city in the country.
Combined, those teams have won a whopping 29 championships.
On the streetball circuit, Los Angeles' Drew League is considered tops despite the 135-134 loss it endured at the hands of Washington D.C.'s Goodman League All-Stars during the summer of 2011.
The list of current NBA talent hailing from Los Angeles and its surrounding communities is long.
Just to name some: Brandon Jennings, James Harden, Russell Westbrook, Paul Pierce and Baron Davis.
Whether we're talking titles on the professional or pre-professional level, or the talent that has helped win them, Los Angeles is tops.