Breaking Down the NBA Players Poised to Make a Huge Comeback in 2012-13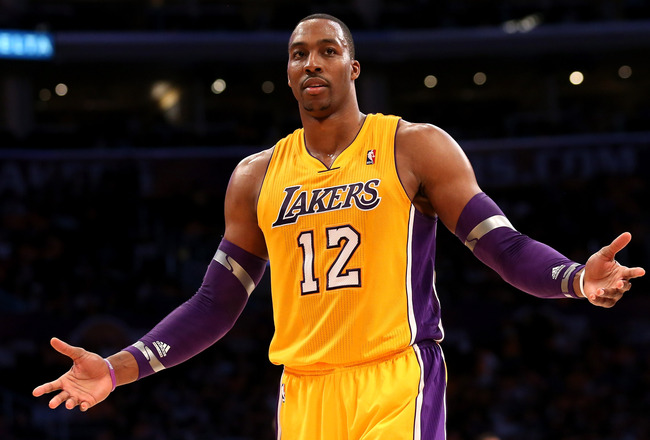 Will Dwight Howard help Kobe Bryant hang another championship banner in the Staples Center?
Stephen Dunn/Getty Images
Basketball is a streaky game. As quickly as a team can get hot and take control, a single injury can totally derail a team's entire season (or more).
Just ask the Chicago Bulls, who lost Derrick Rose to a knee injury in the first game of the 2012 playoffs. With no timetable on his return, the team must try to remain competitive for what might be an entire season without its best player.
Other teams, however, will depend on players to make big comebacks right out of the gates. Rose was far from the only major casualty of the 2011-12 season, and a plethora of players will be looking to bounce back in 2012-13.
Whether through a change of scenery, a rehabbed injury or both, several NBA stars appear poised to come back strong this season. Here's a look at a few such cases.
Dwight Howard, Los Angeles Lakers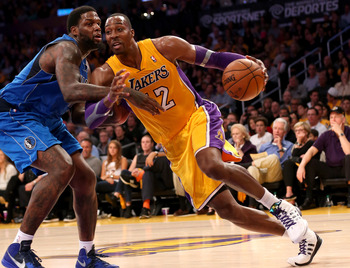 Howard and Steve Nash joined Kobe Bryant in L.A. this offseason.
Stephen Dunn/Getty Images
The most obvious candidate for a huge comeback season at the moment is Dwight Howard. After a tumultuous final year with the Orlando Magic, Howard's offseason trade to the Los Angeles Lakers was the NBA story of the summer.
Trade rumors, public drama with coach Stan Van Gundy and a season-ending back surgery made Howard's last season with the Magic about everything but basketball. This year, he'll seek to prove that he's committed to playing hard and winning a championship.
The early development of Howard's comeback campaign has boded well. Through five games, he's averaging 22.4 points and 9.6 rebounds. It's the Lakers (1-4) as a team that can't seem to get it together.
To show real concern for Los Angeles at this point would be an overreaction, however, and it's unlikely that a team as talented as the Lakers won't be able to figure it out. If Howard continues his stellar play, his first year in Los Angeles will be the comeback he needs erase the forgettable last one in Orlando.
Jeff Green, Boston Celtics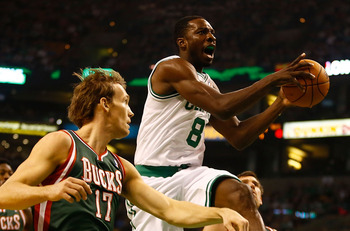 So far, Green's strong preseason play has not carried over to the regular season.
Jared Wickerham/Getty Images
A big comeback year for Jeff Green would be a feel-good story in Boston. It would also be vital to the Celtics' chances of remaining a contender this season.
After missing all of last year due to a heart condition that required surgery to repair an aortic aneurysm, the Celtics need Green to step up. Ray Allen is gone, Kevin Garnett and Paul Pierce are another year older, and the Celtics need some of their younger players to join Rajon Rondo and start helping to carry the team.
Following an impressive preseason in which Green averaged nearly 14 points in 30 minutes per game, the now healthy 26-year-old is in the best position to do it.
His original stint in Boston came after a trade at the 2011 deadline and was mediocre at best. After averaging 15.2 points per game as a starter in Oklahoma City that season, Green's scoring average dropped to 9.8 after joining the Celtics.
That first impression was followed by a year's absence due to his unfortunate heart problem, but luckily Green was able to recover and come back. The Celtics rewarded him with a four-year, $36 million contract in August. Boston fans now want to see Green make the kind of comeback that proves he was worth it.
Green's 7.8 points and 2.0 rebounds per game through the Celtics' first four contests this season have left a lot to be desired. Luckily, he has plenty of time to turn things around.
Brandon Roy, Minnesota Timberwolves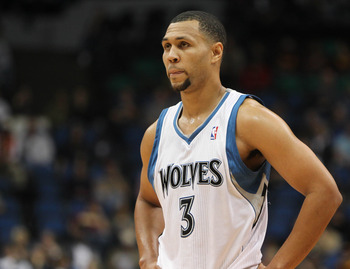 Roy is looking to rekindle his career in Minnesota.
Brace Hemmelgarn-US PRESSWIRE
Brandon Roy's NBA career has been a flare to this point, burning quickly from Rookie of the Year in 2007 to an early retirement before last year's lockout-shortened season.
The 28-year-old is already back, however, attempting to rejuvenate himself and an already injury-hampered Minnesota Timberwolves team. There is definitely some rust on his hinges—Roy is averaging just 5.8 points per game on 26.7 percent shooting from the field—but that's to be expected.
If the former All-Star can get it in gear and put together a solid comeback season, Minnesota could make some noise in the Western Conference. The Timberwolves are 3-1 to start the season, despite playing without their two best players.
When Kevin Love and Ricky Rubio come back from their respective injuries, hopefully Roy will have rediscovered himself on the court. Minnesota will suddenly have a very solid lineup of hard-working and talented players. If the pieces fit right—and a lot of that depends on Roy's ability to return to the level he was once at and, just as importantly, stay healthy—the Timberwolves might just become a contender late in the season.
Keep Reading