2012-13 NBA: 7 Storylines That Will Define the Season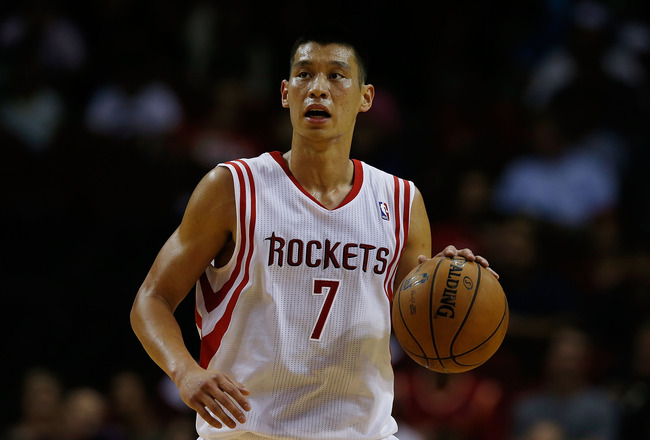 Scott Halleran/Getty Images
Coming off of a summer that saw superstar players switch teams and a rookie class full of more question marks than sure things enter the league, the 2012-13 NBA season doesn't lack for intriguing storylines.
We've got epidemics set to break out in the South, heated turf wars in the East and superheroes relocating.
From coast-to-coast, there's something for everyone.
Let's take a look at seven stories that are sure to keep us glued to our televisions—and B/R—over the next six months.
Can Superman Bring the NBA Championship Back to Los Angeles?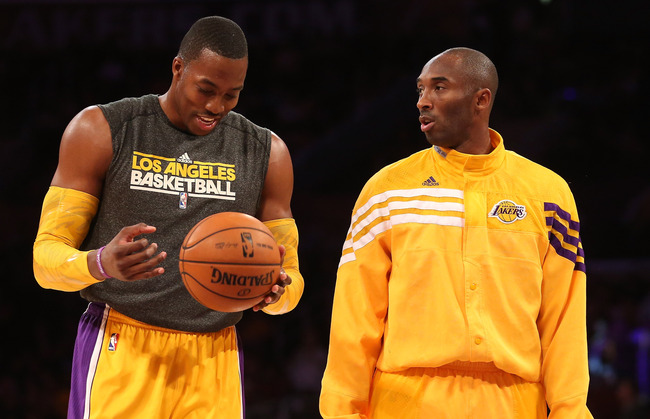 Stephen Dunn/Getty Images
Initially I was going to title this "Can LA's Big Three Equal Miami's Success?" but that would be inaccurate—the Lakers have a Big Four.
With the additions of two-time NBA MVP Steve Nash to run the offense and center Dwight Howard to lock down the paint, Kobe Bryant and Pau Gasol now find themselves part of what is arguably the most talented starting lineup in the NBA.
Winning the West is never an easy proposition, not with the Dallas Mavericks and San Antonio Spurs still hanging around as legitimate contenders and last year's Western Conference champions—the Oklahoma City Thunder—as strong as they've ever been.
The story around Howard is twofold. Can he lead LA to a title, and if not, will he leave the Lakers high and dry following the season when he hits the open market as a free agent?
Will Houston Go Linsane?
Wouldn't it be great if you could work 26 days this year and earn yourself a seven-figure contract from an employer in 2013?
That's exactly what Jeremy Lin did over the summer, as the Houston Rockets signed the point guard to a three-year, $25.1 million contract based entirely on what they saw over a 26-game stretch from the 24-year-old with the New York Knicks in the lockout shortened 2011-12 NBA season (h/t New York Daily News).
There's no question that Lin's 26-game run was incredible.
He averaged 18.5 PPG, 7.7 APG, 3.7 RPG and 2.0 SPG while shooting nearly 45 percent from the field. He made his teammates look like All-Stars and the opposition look like they'd never played defense before.
A knee injury and the return to the lineup of Carmelo Anthony did what opposing defenses could not—they ended Linsanity.
His game isn't without flaws. Lin cannot go to his left, and he turned the ball over at an unsustainable rate last season, turning the ball over at least five times in 13 games and finishing the season averaging nearly four turnovers per contest.
Last year, Jeremy Lin was an unknown commodity. Nobody expected him to do anything, much less what he did.
This year, everyone knows who Jeremy Lin is, and they are all gunning for him.
Whether he can succeed with a bullseye on his back and as the focal point of the offense will be a fascinating story to watch unfold.
Can the Knicks Hold off the Nets in the Battle for New York?
While the battle for New York kicks off the 2012-13 NBA season for both the Brooklyn Nets and New York Knicks, this is a fight that started at the 2010 NBA Draft Lottery.
Mikhail Prokhorov was making his first appearance in an official capacity as owner of the Nets, and when asked how he planned on competing with the Knicks for a share of the New York market, the Russian billionaire didn't mince words (h/t ESPN):
"I think the way is very simple, the way to success. We're going to turn Knicks fans into Nets fans, that's it."
He hung a gigantic billboard across the street from the Knicks home of Madison Square Garden, one that featured a photo of himself and his co-owner, hip-hop icon Jay-Z, and had a simple statement: "The blueprint for greatness" (h/t Sports Business Journal).
Plain and simple, Prokhorov has been gunning for the Knicks for years.
Brooklyn is led by a dynamic point guard in Deron Williams, an elite distributor and highly efficient scorer. D-Will makes those around him better.
The Knicks are led by Carmelo Anthony, a player who can score at will from anywhere on the floor, but not someone who is thought of as elevating his teammates level of play.
So will Prokhorov get his way and convert frustrated Knicks fans to cheer for the Nets?
Who wins the battle for New York?
The battle shifts gears from the press to the court on November 1, when the two foes meet to christen the Barclays Center in Brooklyn.
Will Anyone Contend with Anthony Davis for Rookie of the Year?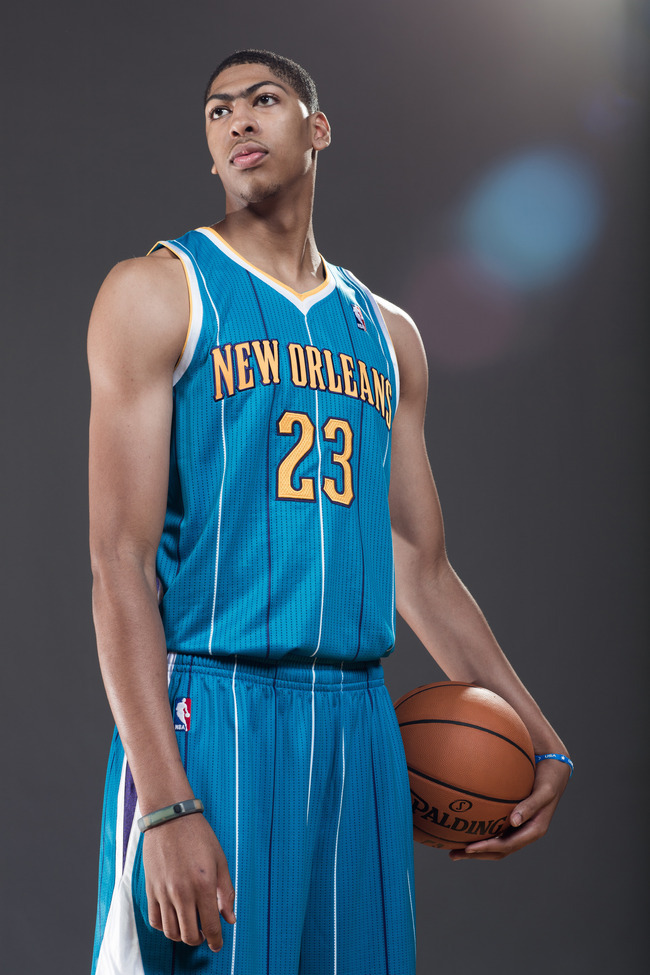 Nick Laham/Getty Images
While there are a number of incredibly talented players who join him as part of the 2012-13 NBA freshman class, nobody has as much buzz—or expectations set as high—as the New Orleans Hornets' Anthony Davis.
Davis, the first overall pick in the 2012 NBA Draft, is a big-time force in the paint, an elite shot-blocker and defender who cleans the glass and scores around the rim.
He's the prohibitive favorite to win the Rookie of the Year award, but surely he'll have some stiff competition, right?
You'd think so, but nobody's giving anyone else much of a shot.
Charlotte's Michael Kidd-Gilchrist, Portland's Damian Lillard and Washington's Bradley Beal figure to be among those who will challenge Davis, but who else will elevate their game to award-worthy levels?
Can Miami's Big Three Do It Again?
Nothing silences the critics like winning, and that's exactly what LeBron James and the Miami Heat did last season, beating the Oklahoma City Thunder in five games.
LeBron was widely criticized for both "The Decision," the hour-long ego-stroking infomercial when he announced that he was signing with the Heat as a free agent prior to the 2010-11 season, and for the Heat's failure to win the title in his first year there, especially after he boasted upon his arrival that the "Big Three" of himself, Dwyane Wade and Chris Bosh would bring multiple championships to Miami.
But while silence is golden, it's also fleeting.
The heat is back on (no pun intended) for the trio to repeat as NBA champions in the 2012-13 season, and anything less will result in the critics once again attacking King James and his court.
Can they do it again?
Will Derrick Rose Return to His All-Star Form?
Chicago went silent on April 28 as the Bulls' Derrick Rose writhed on the court in agony, having torn the ACL in his left knee against the Philadelphia 76ers (h/t ESPN).
Doctors performed surgery in May and said that it would take eight to 12 months for Rose to resume his promising career.
Rose is ahead of schedule, as he's been taking jumpers for weeks according to K.C. Johnson of the Chicago Tribune. It's important to note that he's only been taking jumpers—there's been no cutting, no drives to the basket. Only jump shots.
When he is finally cleared to return to action, whenever that may be, what kind of player will we see?
Will Rose still be able to do everything he's done before? Will he still be as quick as he once was? Or will he have lost a step and need to refine his game to adjust to his new limitations?
Is Andrew Bynum a Franchise Center?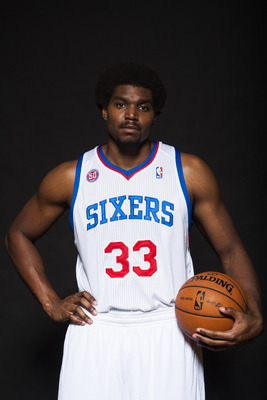 Howard Smith-US PRESSWIRE
After spending the first seven years of his career as the third or fourth option in the Lakers offense, overshadowed by Kobe Bryant and Pau Gasol, 24-year-old center Andrew Bynum gets the chance to be the focal point of the offense in Philadelphia.
Bynum's success largely depends on the continued development of point guard Jrue Holiday, but Bynum has a talented cast of perimeter players and slashers surrounding him in Jason Richardson, Evan Turner and Nick Young.
Their presence on the floor will prevent defenses from clogging the lane, giving Bynum a chance to utilize his talents in the paint and become a dominant force in the middle.
But can he do it?
Bynum was often criticized for lackluster effort and taking plays off while with the Lakers, things that simply won't fly in the city of Brotherly Love.
If he's able to stay focused and motivated, Bynum could be in for a monster season with the 76ers—just in time for him to hit free agency following the season.
Keep Reading