10 NBA Players We Love If They're on Our Team, Hate If They Aren't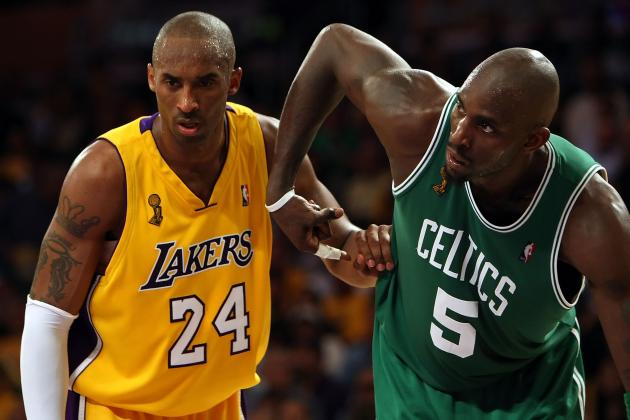 Jed Jacobsohn/Getty Images

The NBA is full of larger-than-life egos, brash personalities and players who do a great job of making fans love and/or hate them.
From veterans like Kevin Garnett and Kobe Bryant to newcomers like Jeremy Lin, there are just some players who are loved by their own fans, but hated by the fans of the rest of the NBA world.
Sometimes the players themselves create that dichotomy. But other times, the media is to blame for either creating or enhancing the images and personas the players create and carry on.
If these players are on your team, you love them. But if you're going up against them, it's an entirely different story.
Begin Slideshow

»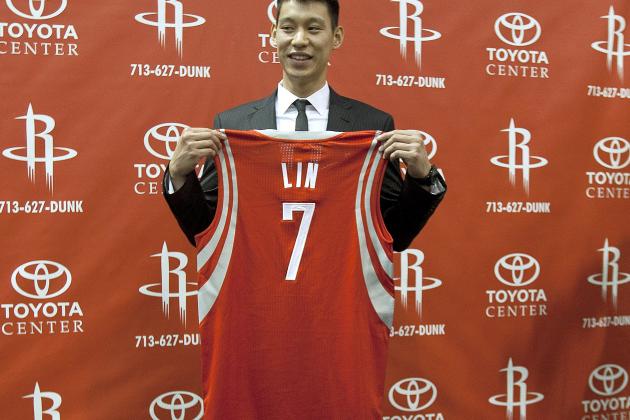 Bob Levey/Getty Images

Why We Love/Hate Him: Linsanity
There are three things in life that you don't bring up at the dinner table—religion, politics and Jeremy Lin.
Lin divides NBA fans like few other players, and he does so because he represents the ideal known as hype in professional sports.
Houston Rockets' fans think that Lin will bring some Linsanity to Houston and bring some excitement to the team. NBA purists outside of Houston think that Lin is nothing more than a fad or sensation that will fade once he gets more playing time with the Rockets.
With the Knicks last season, Lin proved that he has superstar appeal because of his humble and likable demeanor. While his supporters love that about him, his detractors point to him not being a tough enough competitor to make it to that next level in the NBA.
For Rockets' fans, Linsanity can't come soon enough. For the rest of the basketball world, Linsanity needs to take a backseat to players who have proven themselves over a longer period of time. The Rockets love Lin for the sole fact that he'll bring a lot of attention to a franchise that will be looking for a new identity this season.
Hate might be a strong word for Lin, but he's a player who truly divides fans—whether he wants to or not.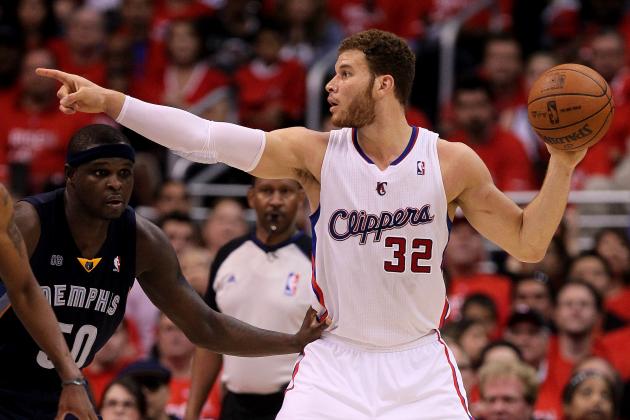 Stephen Dunn/Getty Images

Why We Love/Hate Him: Flop City
Listen to Rack City by Tyga, and replace the word rack with flop. That's pretty much the essence of why non-Clippers' fans love to hate Blake Griffin.
From the perspective of a Clippers' fan, Griffin is brutalized more often than not, and it's because other players don't want to be on the wrong end of a "Kendrick Perkins." From the perspective of the fans of every other NBA team, Griffin is on the floor a bit too often for a 6'10'' and 251-pound power forward.
Clippers' fans call Griffin an intelligent player, while others call him the chancellor of flop city.
That dichotomy that Griffin creates is exactly why Lob City love him, and the rest of the NBA world loves to hate him.
There's no questioning Griffin's effort on the court. It's easier to stop a tank than it is to stop Griffin in transition. Most NBA fans wish they had his athleticism on their team, and because they don't, it's easier to just hate him than to accept the fact that he'll be doing serious damage to their team during the season.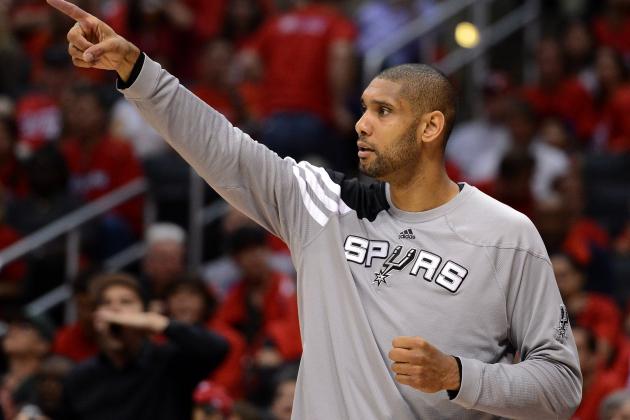 Harry How/Getty Images

Why We Love/Hate Him: Adherence to Fundamentals
Tim Duncan is one of the most boring players to watch in the NBA. He doesn't have much flash and he lacks that elite-level athleticism that makes so many professional basketball players so much fun to watch today.
With that being said, Duncan's lack of flair is why Spurs' fans love him and fans of other teams hate him. Because of his humility and dedicated approach to the game, Duncan isn't a hard player to respect.
But he makes dominating more athletic and more exciting players look way too easy.
With a fundamental post game and the smoothest bank-shot in the game, Duncan is a hard player to beat. For the Spurs, he's been their foundation for the past decade, and for other teams during that time frame, he's been the bane of their existence.
In a league full of high-flying dunkers and electrifying athletes, Duncan's approach to the game lacks serious flash, but that's what helps him dominate the competition around him, and it's also why Spurs' fans love him so much.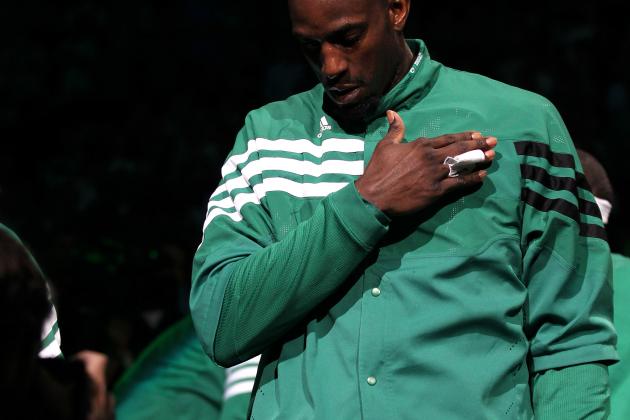 Jim Rogash/Getty Images

Why We Love/Hate Him: Insanity
Kevin Garnett is insane. There's just no way around that.
He talks to himself before games and as he runs down the court. He hits players below the belt. And he hates Craig Sager's suits. Okay, that last one isn't all that insane. But still, KG is one crazy player.
That's what makes him so endearing to Boston Celtics' fans, and it's also what makes him such a hated player by fans of other teams. In a lot of ways Garnett is the Ray Lewis of basketball.
He has a motor that never seems to stop, he's a great motivator and he knows how to get into his opponent's head. That's what makes him so special, and it is also why he's one of the most hated players in the NBA.
Garnett's trademark craziness makes him easy to hate, but it's also why Celtics' fans flock to the TD Garden to see him.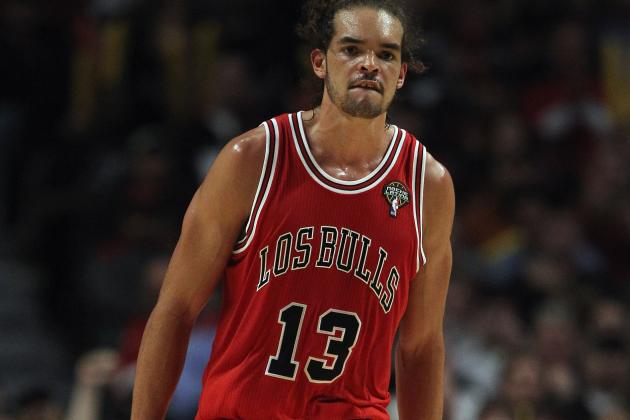 Jonathan Daniel/Getty Images

Why We Love/Hate Him: Reckless Abandon
For fans of teams not named the Chicago Bulls, Joakim Noah is their worst nightmare. He's overly physical, he's a little bit dirty, and most of all he trash talks with the best of them.
Remember that time when Noah got into a verbal fight with LeBron over his dance moves? That's the kind of player he is. He's not afraid to speak his mind and he never backs down from a challenge.
Noah is a major reason why the Bulls have been one of the best defensive teams over the past few years. His physicality in the paint is hard to mirror, and his high motor is a truly special gift.
To the Bulls, Noah is a player who compliments their system. To every other NBA team, Noah is somewhat of a punk. But that's just because the intense and physical way he plays the game is frustrating to opponents.
Noah has already established himself as a love/hate kind of player, and there's nothing he can do that will change that.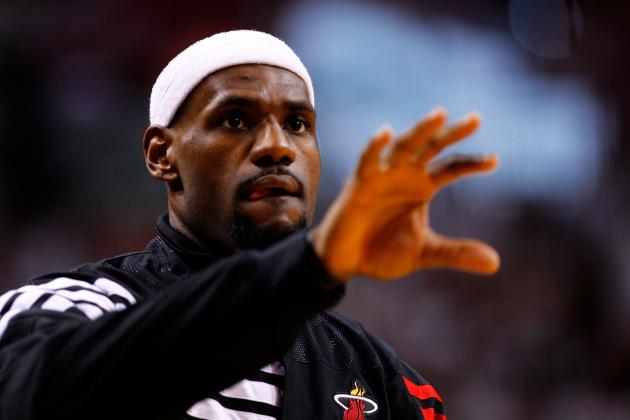 Mike Ehrmann/Getty Images

Why We Love/Hate Him: Success in Adversity
LeBron James is ridiculously successful and that's at the foundation of why some people love him and others hate him.
If you're a Heat fan, you love the intensity that he brings to the court and you love his intelligence—which at times, means taking advantage of overly aggressive defenders and/or whistle-happy refs.
Now that he's an NBA champion, there aren't many things that LeBron hasn't accomplished and his fans love that, because he's finally getting the respect he deserves.
His detractors hate that because now they must put him under an even larger microscope to finds things to complain about regarding his game.
LeBron is the most complete and versatile player in the NBA today because there isn't any facet of the game that he doesn't excel in, and that's why Heat fans love him and everyone else in the NBA world hates him.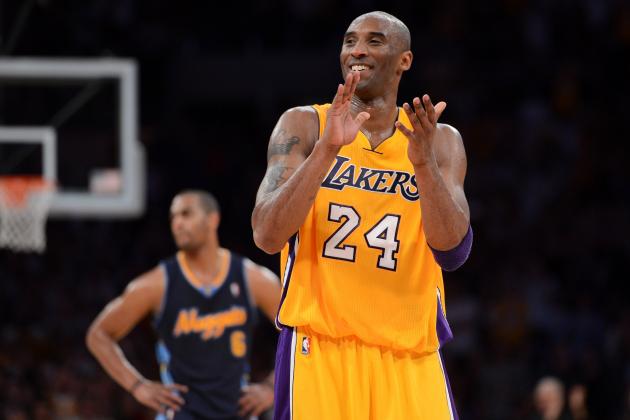 Harry How/Getty Images

Why We Love/Hate Him: Ridiculous Confidence
Kobe Bryant is one of the greatest NBA players of all time, and he knows it. Not only does he know it, he lets that greatness constantly exude from his ego when he steps foot on the court or in front of camera.
It's what makes him who he is—whether you love him or hate him. Kobe's fans love him because he's not afraid to speak his mind and he's not afraid to shoot the ball more times than you think he should.
You can't argue Kobe's greatness. But you can argue whether his confidence is over-the-top—bordering on arrogant. The greatness that Kobe sees in himself helped him win the titles and MVPs he's won, and it's also earned him a lot of hatred from fans who aren't aligned with the L.A. Lakers.
If you're a Lakers fan, you'll chalk Kobe's ability to get every foul called for him up to the fact that he's a smart player. If you aren't a Lakers' fan, his ability to to do the same is nothing more than "star treatment."
Kobe does not only has a divisive personality. He's a very divisive player. As long as basketball is played, Kobe will be loved and hated, and deciding which side of that you're on depends on whether you like the Lakers or not.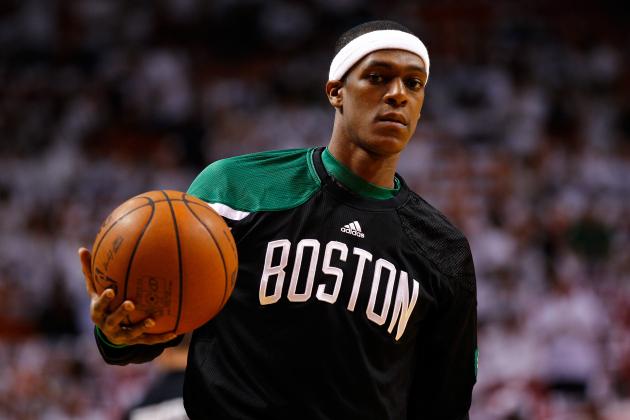 Mike Ehrmann/Getty Images

Why We Love/Hate Him: Arrogant Personality
Rajon Rondo thinks he's the best point guard in the NBA, and that's exactly why Boston Celtics' fans love him and every other team's fans hate him.
Rondo is confident. There's just no way around it. He plays with confidence, intensity and determination, and that's what helps him stand out.
The trouble with Rondo is that it's hard for him to balance the line of confidence and arrogance, and at times, he comes off more arrogant than he does confident.
When your name is Kobe Bryant, that's okay. But when you're a point guard on one of the most storied franchise's in the NBA, being confident, rather than arrogant, is an important trait to develop, and that's something Rondo needs to work on if he doesn't want the non-Celtics world to hate him for the next few years.
On the court though, Rondo dominates at the point, and that's part of why opposing fans hate him. His flashy, hard-nosed, street-style of play endears him to Celtics fans and leads others to wish he never made it to the NBA.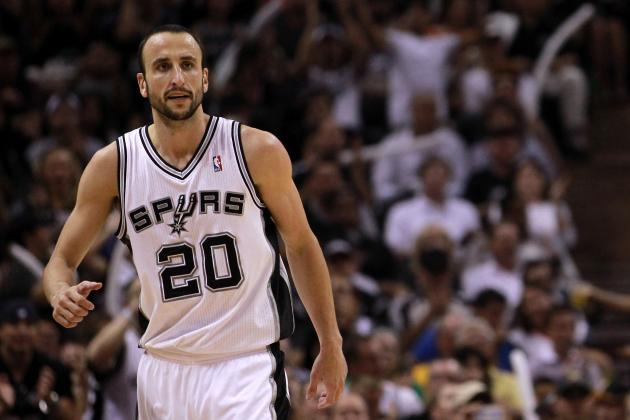 Ronald Martinez/Getty Images

Why We Love/Hate Him: Tenacity and Intelligence
Manu Ginobili plays more like a soccer player than he does a basketball player. He's constantly flopping and more often than not you'll find him arguing with the refs rather than focusing on the game.
Spurs fans see that as a passion for the game that is hard to find today. Everyone else sees that as nothing more than an annoyance.
Ginobili is also the kind of player who doesn't look like he should be as good as he is, and for fans of the Spurs that is something to revel in. For the fans of the 29 other NBA teams, it's absolutely frustrating.
Ginobili is a nightmare on defense too. He shadows his opponent everywhere he goes, and for the Spurs, that's helped them be such a dominant team in the West over the past decade. His defensive intensity frustrates opponents, and it subsequently frustrates those opponent's fans.
There's no debating the drive that Ginobili has. It's truly second to none. The fact that he outworks more athletic and gifted players leads to hate on one hand, but for Spurs' fans, it's why Ginobili is such a lovable asset to the team.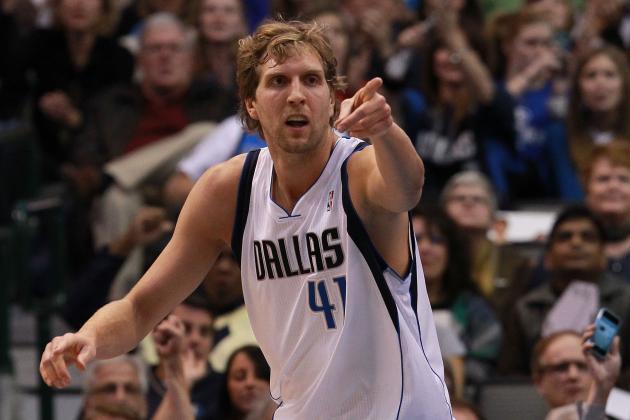 Ronald Martinez/Getty Images

Why We Love/Hate Him: Way-Too-Smooth Jumper
Standing seven-feet tall, there's no way that Dirk Nowitzki should be able to do the things he does.
Most players his size struggle from the free-throw line and do most of their damage inside the paint. Nowitzki, on the other hand, is one of the league's best three-point shooters and he's not too shabby off the dribble either.
His long-range jumper and his one-foot fadeaway are trademarks of his game, and they are why Mavericks fans love to wear their No. 41 jerseys. Those are also the same reasons why fans of every other NBA team hate him.
Every time Nowitzki hits a game winner his support in Dallas grows, but so does his hatred by teams not named the Mavericks.
Unfortunately, greatness doesn't always equate to an increase in adoration. Sometimes it just makes haters hate that much more, and that's the case for Nowitzki.