Ranking the Biggest Matchup Nightmares in the NBA Today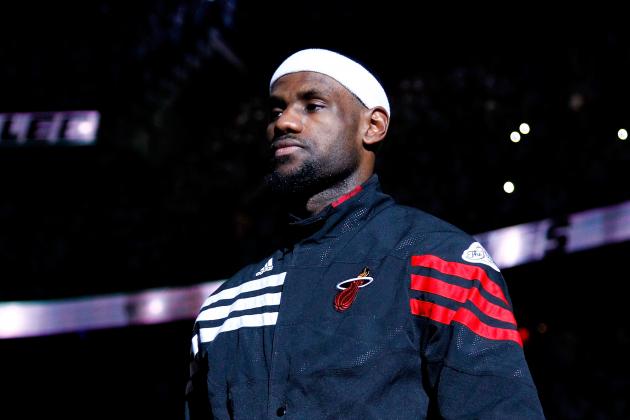 Mike Ehrmann/Getty Images

The key to victory in any NBA game is to shut down the opposition's best scorer.
Doing so forces other players to compensate for the lost production, resulting in poor shot selection and desperate play. However, players can impact a game in other ways than just scoring.
LeBron James, for example, is a phenomenal athlete who can impact a game in a number of ways. As the best all-around player in the league, he is impossible to completely negate.
Like LeBron, the players outlined here always find a way to impact the game.
Begin Slideshow

»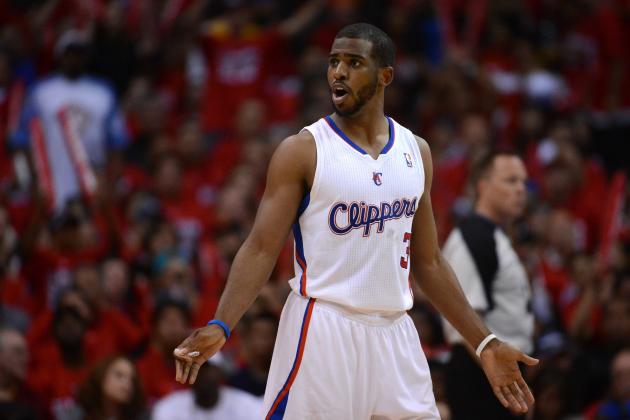 Harry How/Getty Images

Chris Paul may look small at 6'0", 175 pounds, but he has become one of the peskiest players in the NBA on both sides of the court.
Not only is he a phenomenal defender, but he has proven to be a great scorer, long-range shooter and distributor. For his career, he has averaged 18.8 points, 9.8 assists, 4.5 rebounds and 2.4 steals, while shooting 36 percent from long range.
Defending Paul is an absolute nightmare because you simply have no idea what he's going to do when he has the ball.
Will he drive the lane and draw a foul? Opt to hold the ball behind the arc and take his chances there? Or will he drive the lane and then dish off a last-second pass?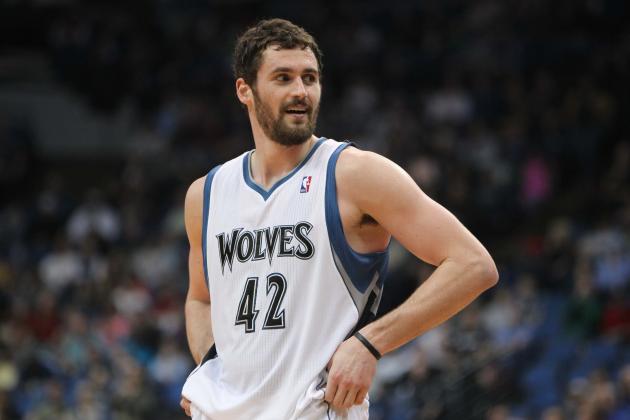 Brace Hemmelgarn-US PRESSWIRE

Kevin Love has become the NBA's resident double-double machine the past two seasons, and he has the size for it at 6'10", 245 pounds.
Under the basket, the former UCLA Bruin is not someone to be taken lightly. Merely putting someone his size or larger in the middle with him won't stop his production; in fact, that could only make the bleeding worse.
Love is also a solid long-range shooter, having averaged an impressive 37 percent from distance last year, making him one of the toughest matchups in the game today.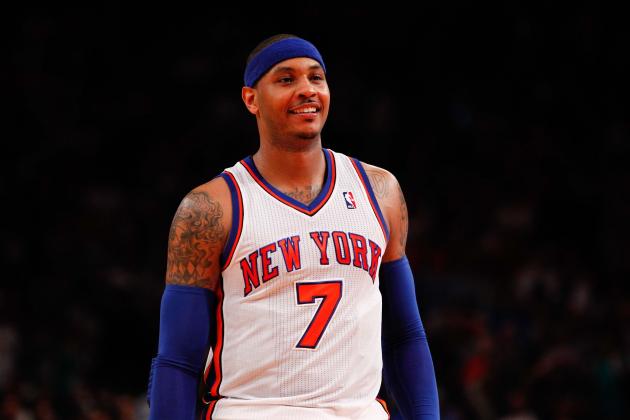 Debby Wong-US PRESSWIRE

Carmelo Anthony is a pure scorer with one of the deadliest mid-range games in the NBA.
As one of the NBA's best clutch shooters and a master at creating his own shot, Anthony's ability to score from anywhere on the court more than makes up for his lethargic play on defense.
When he is on, no one can stop his offensive production.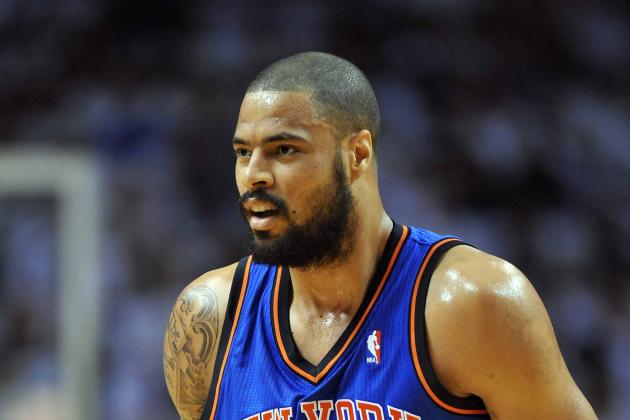 Steve Mitchell-US PRESSWIRE

Tyson Chandler was named the NBA's Defensive Player of the Year in 2012 for a reason.
Last year, he averaged 9.9 rebounds and 1.4 blocks, and he almost single-handedly turned the Knicks back into a defensive force.
In the 2011 NBA Finals, he outmatched Chris Bosh at center, holding the former Georgia Tech star to just 41 percent shooting in the series.
His ability to anchor a defense in the middle makes him a game-changer and a matchup nightmare for would-be slashers to the hoop.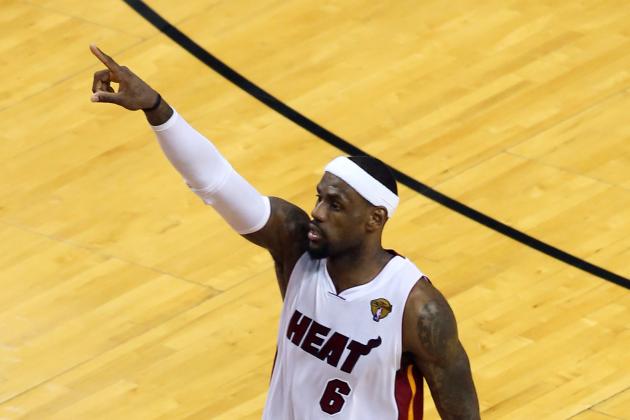 Robert Mayer-US PRESSWIRE

LeBron James is a triple-double threat every game.
Last season—his third MVP campaign—the former No. 1 overall pick averaged 27.1 points, 7.9 rebounds and 6.2 assists, while shooting 53 percent from the floor.
At 6'8", 255 pounds, he is an incredible athlete who can run point and guard just about any player on the floor. On defense, he uses his great size, strength and quickness to rebound and cut off passing lanes.
James causes more matchup nightmares than anyone in the NBA.