Deron Williams and 6 NBA Superstars Who Will Have a Resurgence in 2013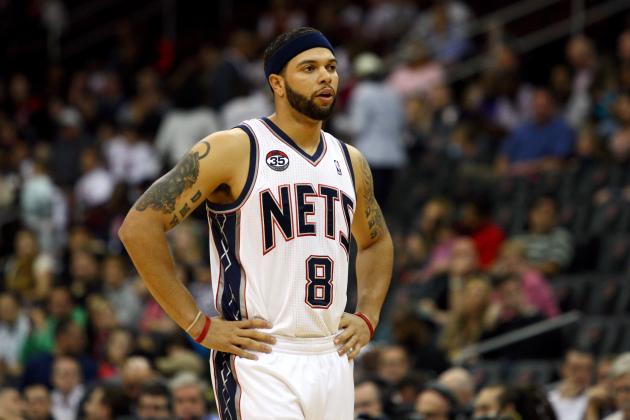 Chris Chambers/Getty Images
Deron Williams
Despite the superstar label, some elite talents don't always possess the consistency to perform at the highest level every single year. Nonetheless, these underperforming stars usually right their respective ships the next season due to their incredible skill sets.
Just look at the past two years for LeBron James. Despite regularly torching opposing teams in the 2010-11 season, the NBA community despised arguably the best small forward in the world because of his decision to take his talents to Miami. He lost his first appearance on the world's biggest stage with his new team to the Dallas Mavericks, and an abundance of criticism was then thrown his way.
The next season, though, he reminded the basketball world why we loved him during his days in Cleveland. Not only did he capture an elusive ring, an MVP award, a Finals MVP award and a gold medal, but his unique personality began to once again captivate fans.
While the superstars who had a disappointing season last year, whether it be from poor statistics, injury, animosity or just simply a falling out between them and the fans, will almost certainly not experience all the success or the incredible recovery of James, there is no doubting that they can return to the form before their low year.
After all, there is a reason why they were superstars in the first place.
Begin Slideshow

»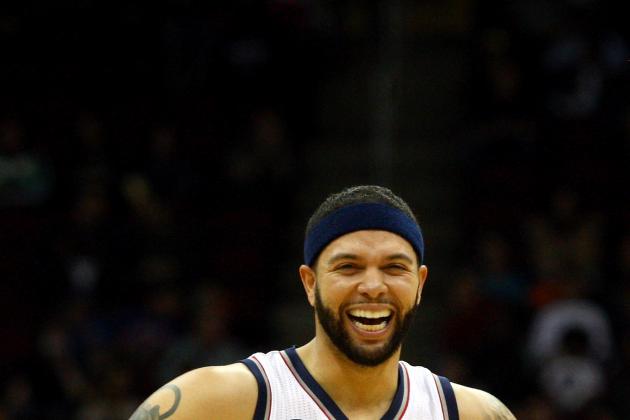 Chris Chambers/Getty Images
Deron Williams
In his first full season with the Nets franchise, Deron Williams actually put up some pretty spectacular statistics. The 6'3" facilitator averaged 21 points, nine assists and three boards per night, while playing for a rather dismal roster.
On top of these impressive numbers, the point guard was named to the Eastern Conference All-Star team and the undefeated Team USA. So, why was Williams' season considered a disappointment?
Even though Williams had solid production throughout the season, his efficiency was sorely lacking. His field-goal percentage dropped to nearly under 40 percent, which is shocking considering his career field-goal percentage is nearly 45 percent.
The lack of offensive weapons around him probably was the driving force behind this drop, as Williams would often have to rely on himself to create any sort of offense. With Brook Lopez sidelined most of the season, Anthony Morrow and MarShon Brooks were the team's two best scoring options, sans their starting point guard.
Ouch.
Now, the team has Gerald Wallace, Joe Johnson and a healthy Brook Lopez to help stimulate offensive production, which will almost certainly improve Williams' field-goal percentage.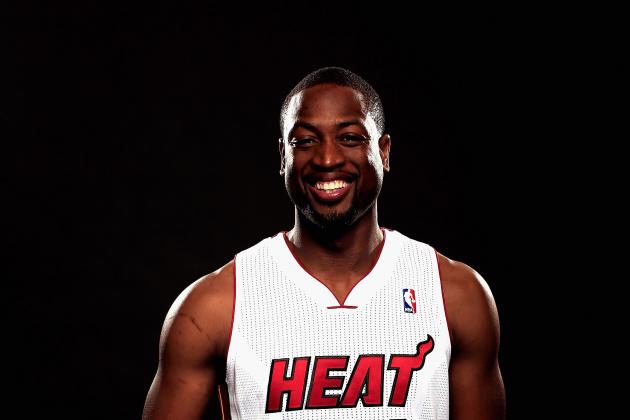 Chris Trotman/Getty Images
Dwyane Wade
Dwyane Wade has seen his scoring averages drop each of the past four seasons, culminating in a 22 points per night effort last season. While this production is still considered excellent, many around the NBA community possess a higher standard for Wade.
After all, this is a shooting guard who was knocking on the door of "best player in the world" only a few short seasons ago.
Last season, though, Wade finally showed some true signs of aging. Sure, Wade isn't a prospect anymore at the ripe age of 30 years old, but there is no denying the fact that more mileage is still available on those legs.
Even though his playing style doesn't exactly help the aging process since Wade is often hitting the floor hard off penetration, great players always find a way to beat Father Time. Just look at Michael Jordan, who went from a leaper to a jump shooter once age started tampering with his athleticism.
Expect Wade to improve his scoring average to over 25 points per contest next year.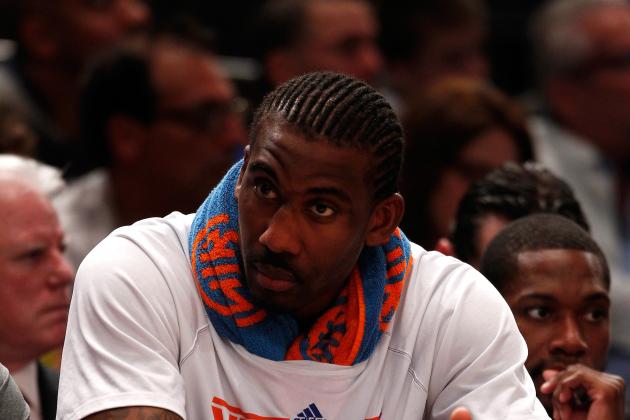 Jeff Zelevansky/Getty Images
Amar'e Stoudemire
Just one year ago, Amar'e Stoudemire was a candidate in the MVP race, while leading the New York Knicks to a playoff berth. Then, one massive trade reversed all the momentum Stoudemire possessed in his new home.
With the departure of Raymond Felton, a point guard that perfectly complemented his playing style, in favor for essentially the arrival of Carmelo Anthony, the Knicks created a deep roster problem that still plagues the franchise.
The organization's two best players simply don't mesh. Anthony excels in a half-court game, where the small forward is allowed to post-up his defender. Stoudemire, on the other hand, has grown accustomed to a fast-break offense, mainly due to his days with Steve Nash and the Phoenix Suns.
Nonetheless, Stoudemire saw his points per game average drop to 17 points per night, which caused him to hear the "bust" rumblings throughout the city of New York.
With the return of Felton, however, the team may be returning to a fast-pace offense, which would do wonders to this power forward's statistics.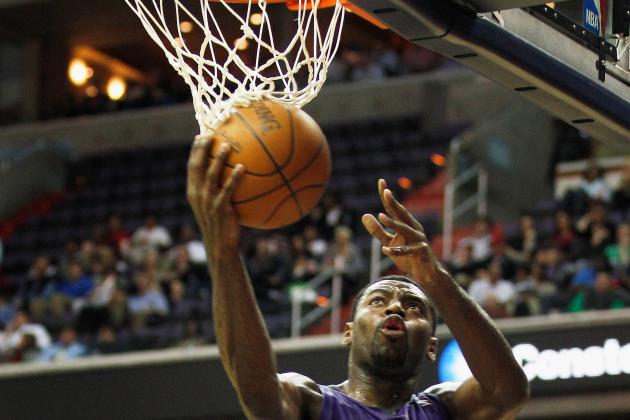 Rob Carr/Getty Images
Tyreke Evans
Tyreke Evans' time in Sacramento seems to be coming to an end. What started as a promising beginning, where the 6'6" perimeter player averaged 20 points, five rebounds and five assists per night in his rookie season, has fizzled out mostly due to the poor coaching by the Kings' staff.
Instead of keeping Evans at his preferred position of point guard, Sacramento has decided to maneuver him all around the starting lineup, even trying small forward at times.
How can a player become consistent when he doesn't even know what position he truly is?
With a change of scenery, Evans would likely be designated a set role, which would allow him to gain some traction in the league.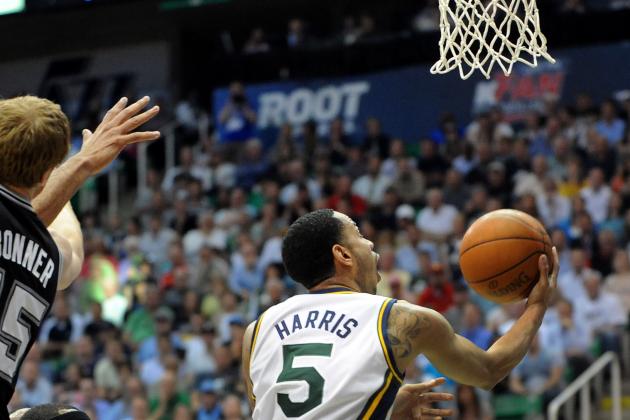 Steve Dykes/Getty Images
Devin Harris
It seems like a millennium ago since Devin Harris was considered one of the few bright talents in a rather weak Eastern Conference. It's too bad Harris didn't tap into his vast potential during his failed Utah Jazz experiment.
In Salt Lake City, Harris completely fell off the map. His first full year with the team, which was this past season, saw the veteran only score 11 points and five assists per contest in nearly 30 minutes of action.
In the end, that was not the production the Jazz were hoping for when they acquired him in the massive Deron Williams blockbuster deal. In turn, Utah decided to ship this veteran to the Atlanta Hawks for former UNC star Marvin Williams.
However, Harris will explode in Atlanta for one ordinary reason: Drive.
In Utah, Harris didn't need to worry about his contract status, as he was being paid nearly $10 million per year. In addition, he never had to be concerned about his position in the starting lineup or playing time, as Jamaal Tinsley and Earl Watson were the only other facilitators on the team.
Now with Atlanta, Harris is entering a contract year, and the 6'3" point guard will have to compete against Jeff Teague for starting minutes.
If Harris doesn't produce, the 29-year-old will find himself riding the pine next year.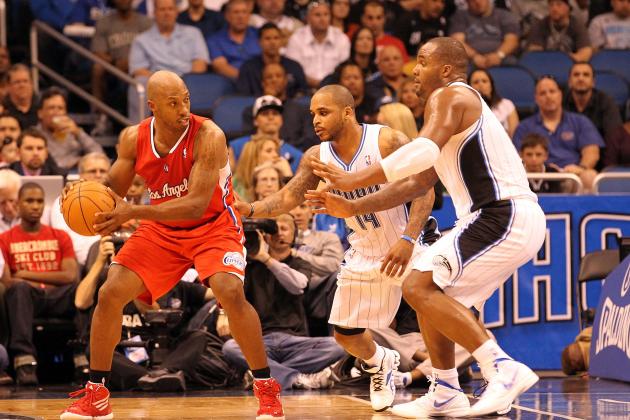 Sam Greenwood/Getty Images
Chauncey Billups
No matter what NBA franchise you show allegiance towards, you must have been upset when news broke Chauncey Billups went down with an Achilles' tendon injury on February 6.
In a league filled with players driven by money and fame, Billups has an old-school approach to the game that everyone can appreciate. This veteran point guard has always been considered a fantastic teammate, motivator and person on and off the court.
From being named NBA Finals MVP in 2004 to winning the J. Walter Kennedy Citizenship Award in 2009, Billups has been a true role model throughout his tenure in the Association.
Billups' career has had its fair share of difficulties, as he would play for four different cities in three years in the beginning portion of his professional career. Not until his days with the Pistons would this warrior blossom into a star.
If there is one thing people have learned throughout this 36 year old's time in the league, it is don't doubt his heart.
Billups is already back on the court after his devastating injury, and he is nearly ready to start competing at the highest level. Don't expect major stats from this veteran, as his true contributions are gritty defense and leadership.