Amar'e Stoudemire and Other NBA Players Who Will Bounce Back in 2012-13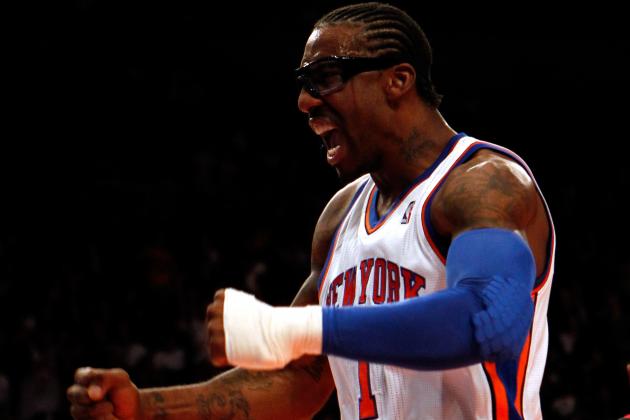 Jeff Zelevansky/Getty Images

No player is safe from a chaotic season in the NBA. From reigning MVP LeBron James to bench-warming champion Luke Walton, any player can suffer from a season-derailing injury or situation.
That being said, the important thing is bouncing back. Based off this list, plenty of players have a lot of work to do in that regard.
Maybe it was because of a cluttered schedule due to a lockout, but the NBA seemed to have a rather high rate of devastating injuries last year. Throw in the fact that there were seemingly so many disgruntled players in the league, and you have a story-filled season.
While not every player who had a bad 2011-12 campaign is due to bounce back, many notable stars are bound to have impact years in order to erase past woes.
Take a look, and feel free to tell me your own thoughts.
Begin Slideshow

»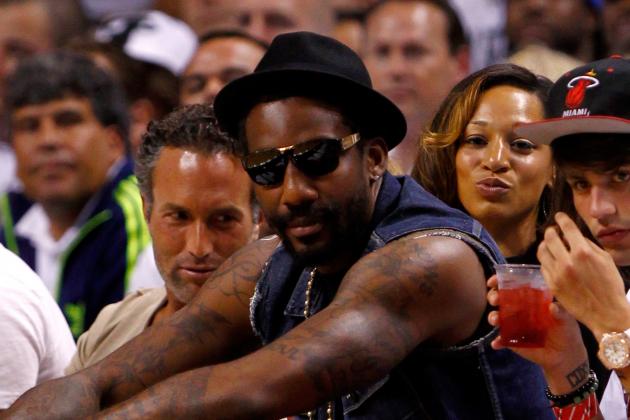 Mike Ehrmann/Getty Images

Why last season was bad: Well, that outfit for one. Throw in the fire extinguisher incident and his inability to click with Carmelo Anthony, and you have a disastrous season.
Why he will bounce back: Amar'e is simply too talented to not be a bigger factor than last season. He's in the prime of his career and remains a top-five power forward in the NBA.
While the chemistry with Melo is a must-fix situation, New York should make it a priority to include Stoudemire more in the offensive attack. Bringing back Raymond Felton should be a big factor in solving this, considering they became such a great duo a few seasons back, but the addition of Jason Kidd only makes it better.
The Knicks now have two point guards who can be major keys in creating a more fluent offense. Look for Stoudemire to reap the benefits of new teammates.
One prediction for Stoudemire: He returns as an NBA All-Star while averaging 20 points a night.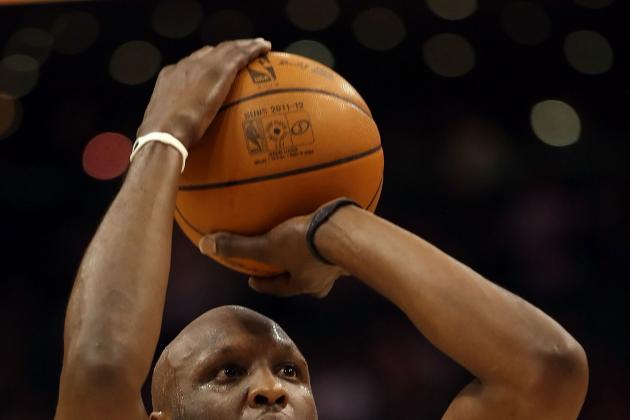 Christian Petersen/Getty Images

Why last season was bad: After the disgruntled Lamar Odom was traded from Los Angeles, it's safe to say he never found comfort in his temporary home. The Mavericks could've used his talents, but they eventually decided to send him home for the season instead of keeping him for the playoffs.
Why he will bounce back: It's not like Odom lost his basketball ability, he just wasn't a good fit in Dallas. Now that he is back with his first franchise, the Clippers, expect him to play a vital role as a reserve.
The Clippers picked up various players, including Grant Hill and Jamal Crawford, to make them a more complete contender, but Odom provides them with a combo forward who excels on both ends of the floor. He spreads the court and should still be a nightly double-double threat.
One prediction for Odom: A top-three finish in Sixth Man of the Year voting.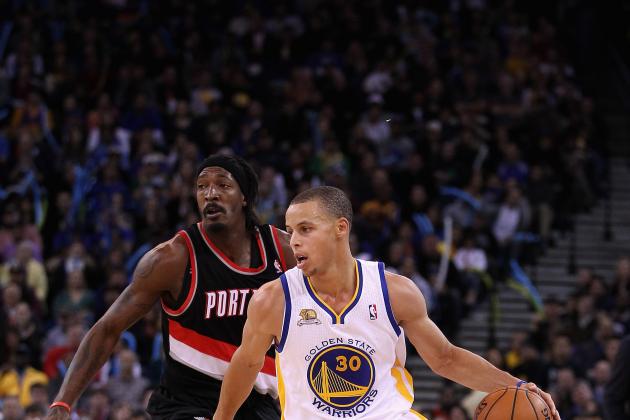 Ezra Shaw/Getty Images

Why last year was bad: Various injuries planted Curry right on the bench for the majority of the season. Curry played only 26 games, averaging only 14.7 points a night.
Why he will bounce back: Curry is still one of the most dangerous shooters in the NBA. With new talent around him, he should be able to increase his assist totals and get his scoring back on track.
He's going to continue lighting up scoreboards, but the impressive thing is his field-goal percentage. Curry is a career 47 percent scorer from the field, however he still manages to drain a stellar 44 percent of his three-pointers.
As long as Curry is healthy, he will be a big part of Golden State's playoff hopes. With a team full of injury-prone players, a full season from the point guard is vital for optimal results.
One prediction for Curry: He leads the NBA in three-pointers made.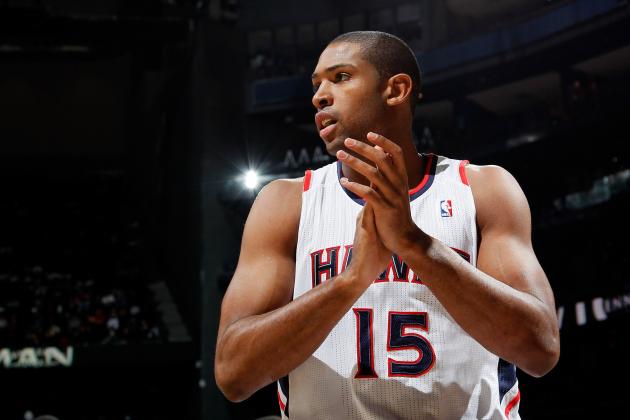 Kevin C. Cox/Getty Images

Why last season was bad: Injury. Horford suffered a torn pectoral muscle which sidelined him for all but 11 total regular-season games. He did come back for the final three games of Atlanta's playoff run, but the Hawks were still unable to advance.
Why he will bounce back: There is no doubt that Al Horford is one of the most talented bigs in NBA. He is a highly efficient scorer who can spread the floor and rack up rebounds.
With Joe Johnson gone to Brooklyn, look for Horford's workload to increase heavily. Atlanta looks poised to hit the rebuilding process soon, but that shouldn't slow down the former Florida Gator.
Horford is a nice building piece and should be Atlanta's main target throughout the season.
One prediction for Horford: The big man averages a double-double with 20 points and 10 rebounds a night.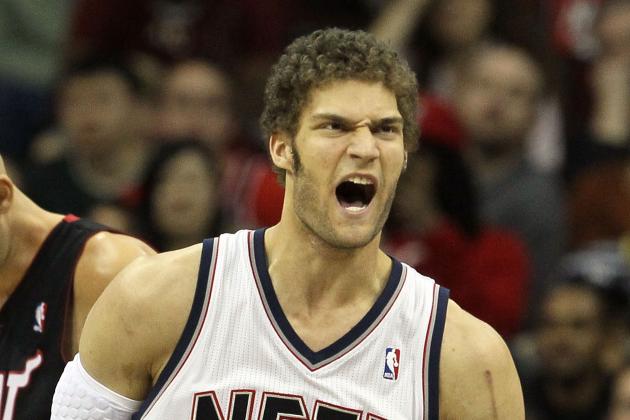 Jim McIsaac/Getty Images

Why last season was bad: Well, look at that, another big man who had his season shortened by injury. That, and he averaged 3.6 rebounds a night during the five games he played. True story.
Why he will bounce back: Lopez seems like a one-dimensional NBA center, but he makes it work. He's extremely slow-footed but still remains a force in the post offensively. He should instantly be a factor and benefit from Deron Williams' ability to utilize size.
Part of the Core Four, Lopez could be the most important part for success. He needs to play to his size, not just score. Being physical on the defensive end will help, but he hasn't shown that tendency in his short career.
One prediction for Lopez: He actually averages 7.5 rebounds a night. There is no excuse not to with his size and playing time.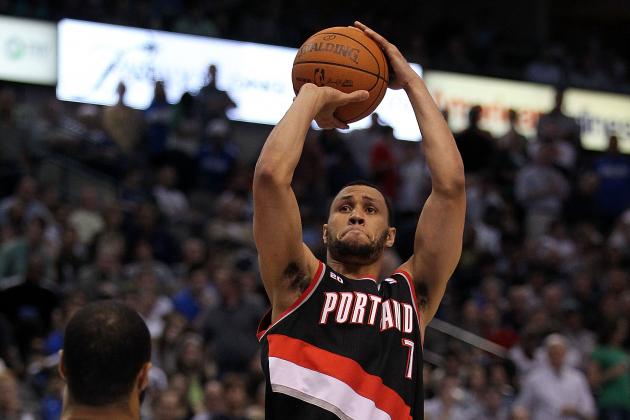 Ronald Martinez/Getty Images

Why last season was bad: Roy was forced into early retirement due to constant knee issues.
Why he will bounce back: There are two things I believe about this Brandon Roy situation: He wouldn't have come back if he couldn't contribute, and the Minnesota Timberwolves wouldn't have invested in him otherwise.
A year off could be just what the 28-year-old guard needed to rejuvenate his once-promising career. If he stays healthy, he could be the difference between another lottery pick and a playoff berth for Minnesota.
Roy is a threat from mid-range and remains a highly intelligent guard who can either score or handle the ball. Certainly a solid pickup for a potential sleeper team out of the Western Conference.
One prediction for Roy: Don't expect heavy minutes, but he'll finish the season with several impactful plays for Minnesota.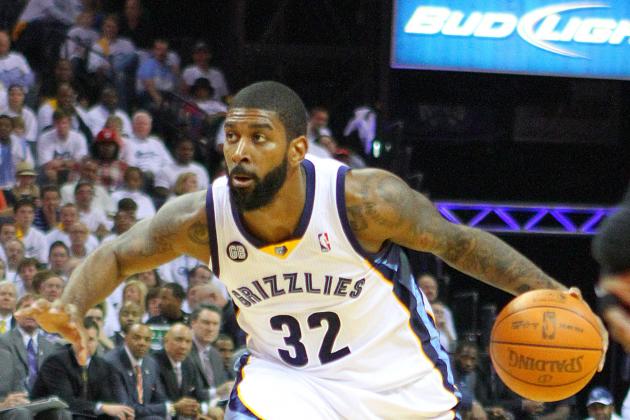 Spruce Derden-US PRESSWIRE

Why last season was bad: It's not only that last season was bad, but O.J. Mayo has been on a downward slope since his impressive rookie debut. Mayo averaged 18.5 points in 38 minutes a game his rookie campaign, but he finished his final season in Memphis with a lackluster 12.6 points and 26.8 minutes a night.
Why he will bounce back: New team, new chances. He steps in to fill the big hole left by Jason Terry, but he should prove to be a more complete player with high upside.
Mayo is a capable scorer who could surely put up 20 points nightly for Dallas. He has above-average handles and should be a huge boost for the Mavericks' fading offense.
With an increased role, we should see him prove why he was such a highly coveted guard coming out of college.
One prediction for Mayo: He will eclipse his rookie scoring average in his most productive season yet.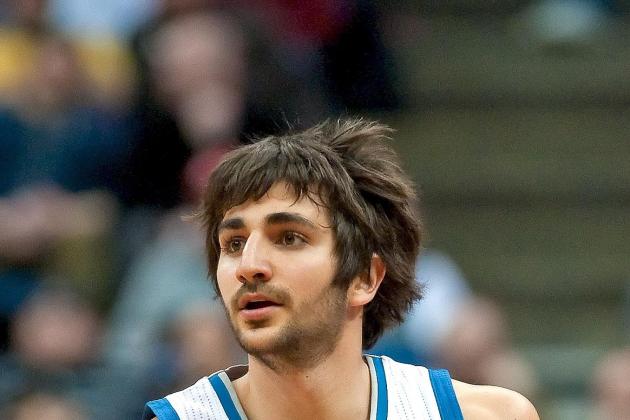 Greg Smith-US PRESSWIRE

Why last season was bad: It wasn't bad at all until he tore his ACL. Before that, Rubio was exceeding expectations as an NBA point guard.
Why he will bounce back: Consider me one of Rubio's doubters. I knew he was an athletic guard with great court vision, but I doubted his ability to physically match up with other guards. Not only did he prove me wrong there, but he also proved to be a pretty unique all-around player.
Targeting a December return, Rubio should pick up where he left off in the NBA. He's formed nice chemistry with Kevin Love and will have a few new targets to work with next season.
One prediction for Rubio: The young guard averages a double-double in an impressive return.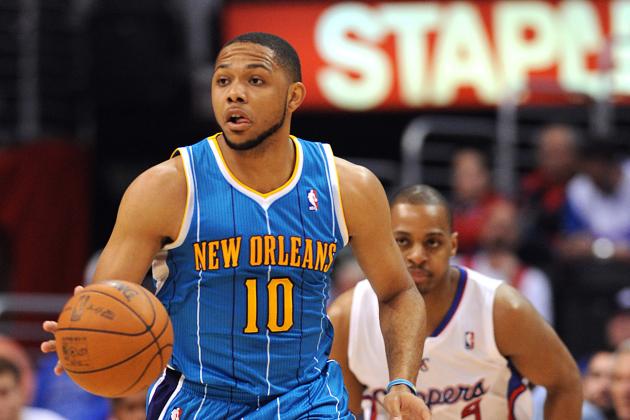 Jayne Kamin-Oncea-US PRESSWIRE

Why last season was bad: Another injury-plagued season placed Eric Gordon on the dreaded surgeon's table. Plus, he was part of a trade that landed him in New Orleans, which had no hope of competing last year.
Why he will bounce back: The hope is for Gordon to have another healthy season. He's a bulk scorer who will provide this young Hornets team with another player to build around.
With Anthony Davis and Austin Rivers, he could be part of one of the NBA's best trios in the near future. As for now, Gordon should keep developing his jumper and rely less on attacking the basket.
He's too young to face constant injury, but Gordon must become a more complete scorer to reach his true potential.
One prediction for Gordon: The guard will play his first full season in his young career.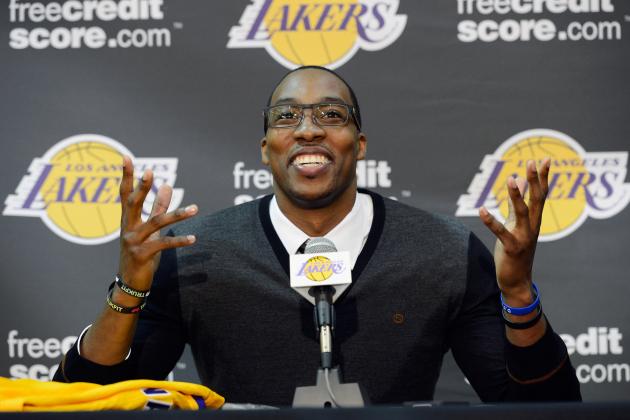 Kevork Djansezian/Getty Images

Why last season was bad: Besides signing an extension which resulted in a year-long media circus? A season-ending back surgery.
Why he will bounce back: Dwight Howard is the best center in the NBA. Now, he is on the most stacked team in the league.
Let's not forget that Howard remains a tremendous defender who destroys opponents both offensively and defensively in the post.
Now that he's with Kobe and a Hall of Fame point guard who can distribute the ball, Howard will begin his quest for a first ever championship. It isn't far out of reach, but let's see how he returns from his back injury first.
With the Orlando Magic in the rear-view mirror, Howard will remain focused on the floor and tear contending teams apart.
One prediction for Howard: He doesn't win a championship this year, but he does recover his Defensive Player of the Year title.
Follow me on Twitter for all of my articles and ramblings.