Best of the Bigs: Dwight Howard and the 5 Best Centers in the NBA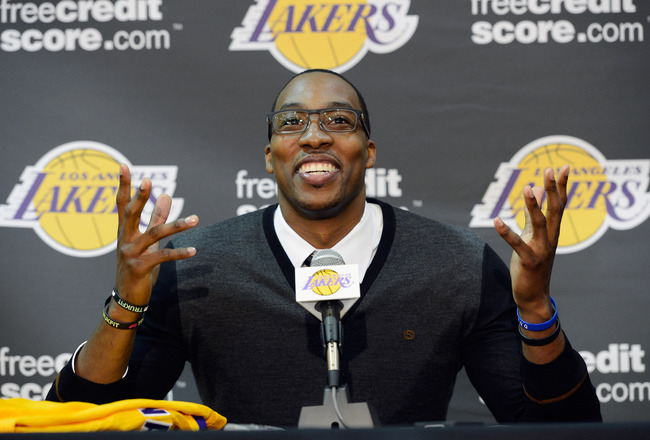 Kevork Djansezian/Getty Images
In an age where big men are not utilized nearly as much as they were years ago, there are still some solid centers in the NBA.
Some of these guys are good at holding down the paint for their team on defense, some are able to score from anywhere in the post, and one can even put on a Superman cape and do magic tricks near the rim.
These five centers will be the top ones in the league for the 2012-2013 season.
5. Andrew Bogut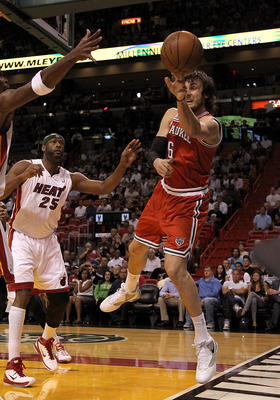 Mike Ehrmann/Getty Images
This might be a wild-card pick, but if Bogut actually stays healthy, he will be a huge factor for the Warriors.
They have been looking for a big man like Bogut for a long time, and now that they finally have him, he will excel in their system.
His past injuries have all been freak accidents, so if he manages to stay clear this season, he should be back in his prior form.

Bogut can have a similar type of impact on Golden State to what Tyson Chandler did with the New York Knicks. With David Lee on his side, Bogut will be relieved of some rebounding duties, which will give him more energy to show off some low post moves on offense with his tough frame.
4. Andrea Bargnani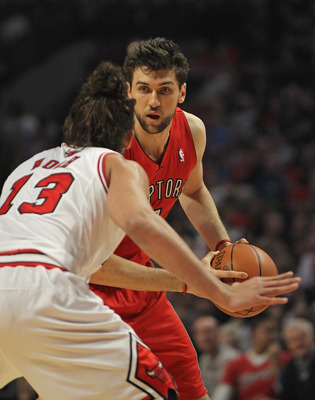 Jonathan Daniel/Getty Images
Bargnani was having a career season last year before injuries had him out for too many games to get recognized.
He did have some low shooting numbers, having to take most of the shots on the team and being the primary scoring option, but he developed more of a post game than in previous years.

The Italian seven-footer was also a candidate to play in the All-Star game. Injuries slowed him down to where he only played 31 games.

With more help now on the young Toronto Raptors team, expect Bargnani to have less pressure and more efficient numbers.
3. Marc Gasol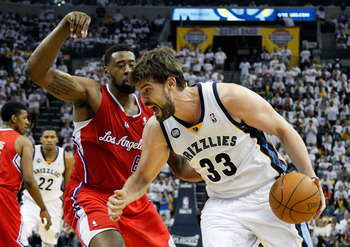 Kevin C. Cox/Getty Images
The Pau Gasol trade was looking bad for Memphis a few years back, but now Memphis fans can be happy knowing they got his stud of a younger brother on the squad.

Marc Gasol falls under the radar at times behind the top two centers in the NBA, but you have to believe he is a strong candidate to be the third-best center in the league.
With his strong presence in the interior and his ability to use it to his advantage, Gasol teamed up with Zach Randolph is one of the best frontcourts in the league as well. Gasol stretches out the defense with his mid-range jumper.

Look for the younger Gasol to break out even more this year, barring injury.
2. Andrew Bynum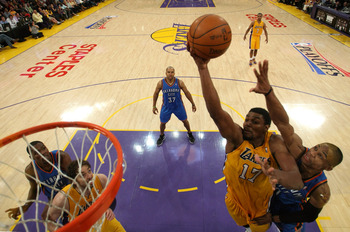 Stephen Dunn/Getty Images
A player with so much potential who has yet to mature—that is Andrew Bynum for you.
The new center of the city of Philadelphia was in his first All-Star game last season with the Lakers. After playing a season without having it cut short, Bynum played well for the Lakers.
He had averages of nearly 19 points and 12 rebounds. He shot 55 percent from the field and nearly 70 percent from the free-throw line, which is very impressive for the seven-footer.
Some even argue that Bynum is a better center than Dwight Howard. Their offensive game can be close, but until Bynum improves a lot more on defense, he will remain the second-best center in the league.
1. Dwight Howard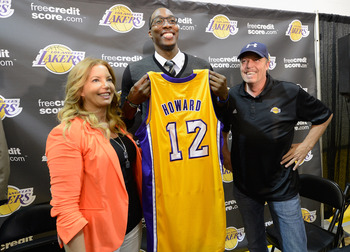 Kevork Djansezian/Getty Images
In an age where superstar centers are rare to come across, the Los Angeles Lakers have made a trade to acquire the only one in the game right now.
Howard is the best center in the NBA.
While his offense is still not fully there yet, he is a force on the defensive side of the floor. With his help defense and the ability to block shots while also being able to box out the opposition for boards, there is a reason Dwight won some Defensive Player of the Year awards.
The drama with him and the Orlando Magic is finally over, and now the Lakers get to enjoy the best center in the league in a season where they look to be the favorites to win it all.
Join and Follow!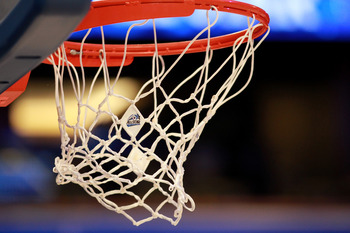 Ronald Martinez/Getty Images
Join http://www.discusshoops.com/ for more basketball news and discussion
Follow me @Yama_Hazheer on Twitter for NBA updates
Keep Reading

Los Angeles Lakers: Like this team?