4 NBA Teams Stuck in Mediocrity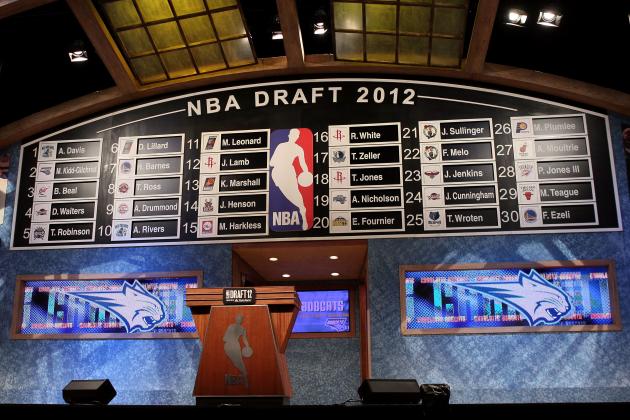 Elsa/Getty Images

As an NBA team, the worst place you can be is in the middle of the pack.
If you're one of the four or five best teams, you possess and elite roster that is built to win it all. You look forward to making a deep playoff run, every game has meaning and it's quite likely you're one of the NBA's glamor franchises. Life is good.
If you're one of the four or five worst teams, you have hope for the future. You may have to suffer through countless losses, but the lottery happens every June and you're one of the teams with best odds of grabbing a franchise altering talent in the draft. The odds may not be great, but the hope is there. The notion that you have to get bad in order to get good is the prevailing wisdom of the day.
However, if you're one of the teams in the middle, there's really not a lot to get excited about. Yes, you have enough talent to compete on a nightly basis. Throughout the year you'll have some great wins that inspire thoughts you're moving in the right direction as an organization.
With that being said, being in the middle means you're essentially a team that's neither built to win it all nor put yourself in a position to get significantly better in the offseason. While there's a chance you can find a steal in the middle of the draft, find a way to trade your assets for a significantly better player or sign a marquee free agent, the chances are slim any of those things happen.
What you're left with is mediocrity. And in today's NBA that's not where you want to be.
Begin Slideshow

»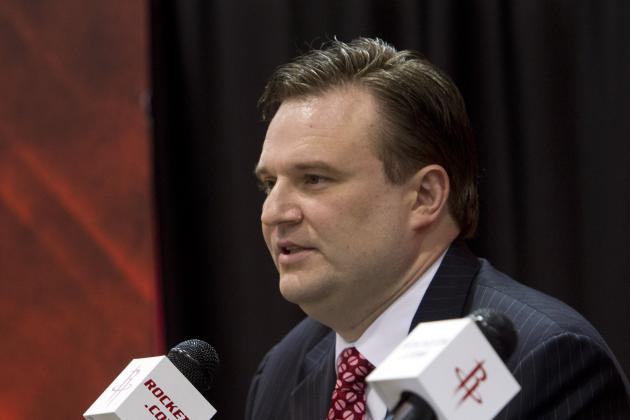 Bob Levey/Getty Images
Rockets' GM Daryl Morey plots his next move.
The Rockets are consistently on the precipice of breaking through but just can't seem to do it.
For years it was the fact that their superstar players couldn't stay healthy. Now it's the fact that they're unable to turn their glut of prospects into that one elite talent that can put them back into the class of the elite.
Some of this isn't Houston's fault, of course. Last offseason they thought they'd completed a trade that would have landed them Pau Gasol with Nene reportedly waiting in the wings. That deal was vetoed and the Rockets were back to square one.
This offseason they were thought to be in the Dwight Howard sweepstakes, as they seemed willing to offer up several of their young prospects while also taking back bad contracts. That deal was also being discussed in tandem with one that would bring them Andrew Bynum instead of Howard, although neither of those deals ever came to fruition.
Instead of one of those blockbusters, the Rockets made several moves that likely won't help them improve but won't make them much worse either. They've traded Kyle Lowry but signed Jeremy Lin. They've amnestied Luis Scola but signed Omer Asik. They've drafted more young players that can compete for minutes with similarly talented players they already have at those positions.
At some point the Rockets will need to turn their assets into an elite player or cut bait and start anew. That point is likely approaching soon.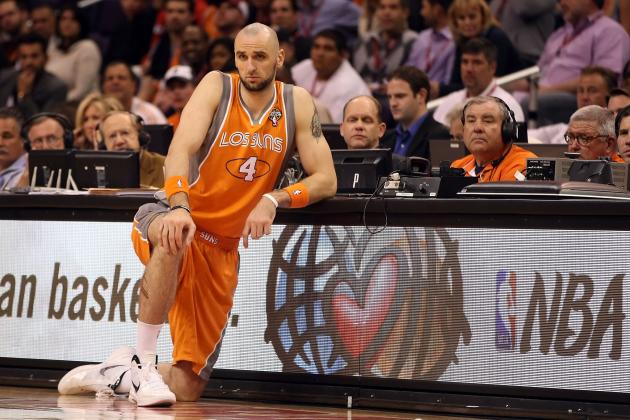 Christian Petersen/Getty Images

Over the past several seasons the Suns have fallen from the league's elite to middle of the pack.
Rather than go all in and try to hit rock bottom, they surrounded Steve Nash with marginal to above average players and kept trying to make noise in the playoffs but never really broke through (outside of a fantastic run in 2010 to reach the conference finals).
This summer they faced an interesting dilemma. Steve Nash's contract expired, they used a lottery pick on a point guard and they finally looked to be able to build toward the future rather than pseudo-competing in a stacked western conference.
As it turns out, they prefered to stubbornly try to hold on. After a failed free agency bid on restricted free agent Eric Gordon, the Suns claimed Luis Scola off amnesty waivers and signed Goran Dragic as a free agent to start at point guard. Soon after that they brought back Shannon Brown, who will likely soak up some of the minutes Grant Hill took with him to the Clippers.
As it stands now, the Suns have a nice enough roster where they'll likely finish between 10th and sixth in the crowded west. They'll find themselves in the same battle they were last season where they push to make the playoffs and ultimately end up on the border of the lottery where difference makers are only rarely found.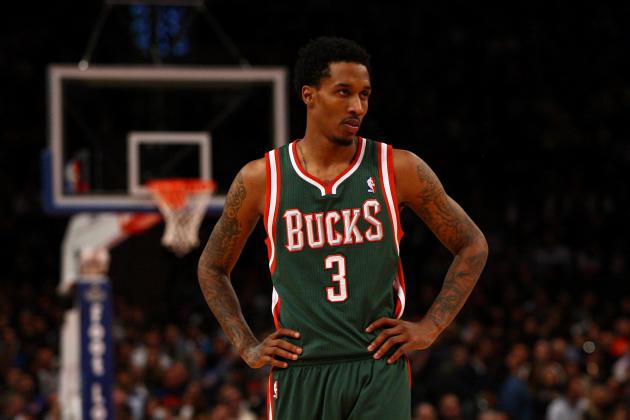 Chris Chambers/Getty Images

The Bucks are a tough team to peg down. After making the playoffs two seasons ago, the Bucks looked to be a team on the rise. They had an exciting young point guard, one of the better big men in the league and a tough minded bench that matched the fiery attitude of head coach Scott Skiles.
In the past two seasons, though, they've not been able to take that next step. Brandon Jennings' development hasn't taken the big step forward they hoped for, Andrew Bogut's injuries led to him being traded for Monta Ellis and Epke Udoh and they sport a roster of mostly veteran players who likely won't improve much in the coming seasons.
Where this team goes from here is a mystery, but it probably shouldn't be. In trading Bogut for Ellis they've essentially created a small-ish back court that will struggle to defend. They also now lack the type of size in the pivot that can create easy baskets on offense and deter them on defense.
At this point the Bucks would be better off getting value for the assets they have on their roster and starting new. That's surely better than fighting for the No. 8 seed and the right to play the Heat in the first round next spring.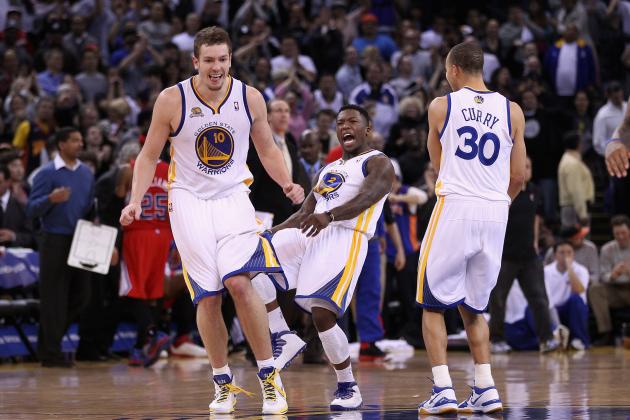 Ezra Shaw/Getty Images

The Warriors look to be a team on the rise. They've drafted well over the past few seasons, made a smart (though risky) trade for Andrew Bogut and have a nucleus of young players mixed with solid veterans that can lead them to the playoffs.
However, is that good enough?
If the ultimate goal is to win a championship, one has to wonder if the Warriors really are close enough to that goal to justify the payroll they'll spend in the coming seasons.
Next year the team is already pushing up against the luxury tax line. In the season after next, their payroll commitments have the strong possibility of going up as Steph Curry will be up for his contract extension and several key players have player options on their contracts.
Realistically, this team could pay the luxury tax over the next two seasons and only be competing for one of the two or three bottom seeds in the playoffs, seeds that will find them matched up against teams like the Thunder, Lakers and Spurs.
When you combine all that with the injury history of the players they hope to build around, the Warriors are in a position where they may need to take stock in which young players they want to keep, look to get value for the rest of their roster and look for their difference maker in the lottery. Again.