7 NBA Youngsters Who Will Steal a Veteran's Job in Training Camp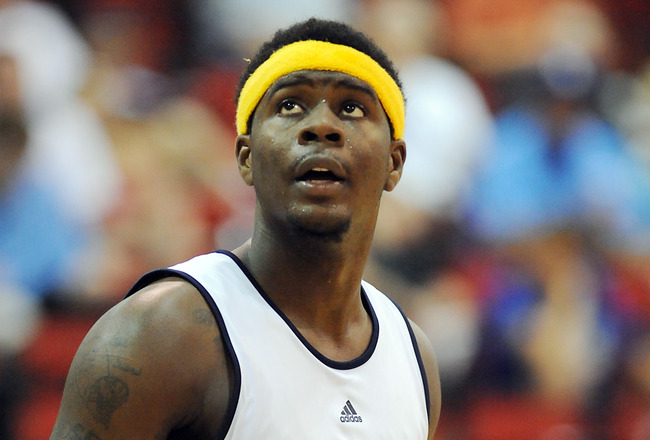 Could Summer League co-MVP Josh Selby earn a big role with the Memphis Grizzlies this season?
Jayne Kamin-Oncea-US PRESSWIRE
We may not see any young NBA prospects have a breakout campaign on the scale of 2012's Linsanity this season. We may not even see a Goran Dragic-like rise to respectability.
We rarely see that kind of overnight emergence, and sometimes it takes injuries (e.g. to Baron Davis and Kyle Lowry) to create those kinds of opportunities in the first place. Just because a guy is rearing to cash in on such an opportunity doesn't mean it's going to come along.
And, when it doesn't, you just have to win the job the old-fashioned way: in training camp.
A handful of rookies and rarely used youngsters have the opportunity to do just that as we approach the kickoff to the 2012-13 regular season on Oct. 30.
Whether positioned to steal a veteran's job outright or force that veteran to find his minutes elsewhere, the following seven prospects are poised to see action from Day 1.
Eric Bledsoe, G (Los Angeles Clippers)
Justin Edmonds/Getty Images
No, Eric Bledsoe won't take Chris Paul's job any time soon, but he proved he deserves more playing time in the Los Angeles Clippers' second round against the San Antonio Spurs last season.
In fact, Bledsoe was one of the few bright spots in a series that otherwise brought Lob City crashing back down to earth.
The 6'1" guard could still work on his point guard skills, but Bledsoe is quick, explosive and could turn into a pretty good shooter if actually given some looks. The 22-year-old standout from the University of Kentucky was taken with the 18th overall pick in 2010, but his minutes were cut in half during his second season after the Clippers acquired Paul and signed Chauncey Billups.
With Mo Williams sent to the Utah Jazz in the deal landing Lamar Odom, Bledsoe actually might have an opportunity to reclaim some of those lost minutes. To do so, he'll have to show up Billups, who's recovering from a ruptured Achilles he suffered last season.
Billups still will be able to play, but there's no telling how effective he'll be from the outset.
It also might behoove the Clippers to find some playing time for Bledsoe given the possibility that neither Billups nor even Paul may be back next season. Getting the young guy some opportunities would provide some insurance, if nothing else.
Josh Selby, G (Memphis Grizzlies)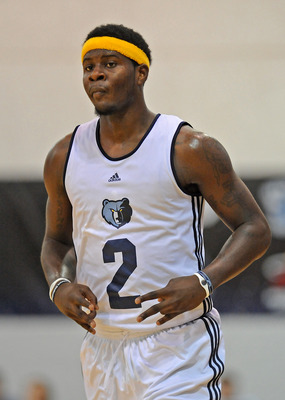 Jayne Kamin-Oncea-US PRESSWIRE
Josh Selby still has a few things to learn about playing in the NBA (especially on the defensive end), but he put on a show in the Las Vegas Summer League, sharing co-MVP honors with Damian Lillard in the process.
After letting O.J. Mayo walk in free agency, the Memphis Grizzlies could use a backcourt scorer to energize the second unit.
At 6'2", Selby doesn't have great size to play shooting guard, nor does he have the instincts to run the point.
One way or the other, though, Selby will find his way to the floor. Starting shooting guard Tony Allen isn't much of a scorer, and Wayne Ellington (acquired from the Minnesota Timberwolves) is a fairly one-dimensional spot-up shooter.
The 24-year-old Ellington doesn't qualify as much of a veteran, but don't be surprised if the 21-year-old Selby ends up stealing his minutes as a back-up guard.
John Henson, PF (Milwaukee Bucks)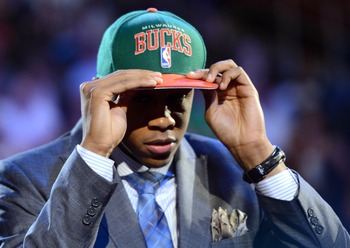 Jerry Lai-US PRESSWIRE
John Henson just walked into a roster with a slew of guys who play the 4 or 5. He'll have to vie for playing time with the recently re-signed Ersan Ilyasova, Drew Gooden, Ekpe Udoh, Samuel Dalembert, Larry Sanders, Joel Przybilla and even Luc Richard Mbah a Moute, who can play either forward position.
Yes, it looks like the Milwaukee Bucks need to trade some of their young big men and consolidate some better talent.
Meanwhile, though, Henson has an opportunity to separate himself from a pack without many standouts. Ilyasova is the favorite to win the starting job at power forward, but Henson easily could beat out the likes of Gooden and Sanders.
Henson also could spend some time at center, though he'll need to add some weight to spend any serious time at the position.
Nevertheless, Henson was fantastic during Summer League play, and he's a beast on the defensive end and glass alike.
Perry Jones, PF (Oklahoma City Thunder)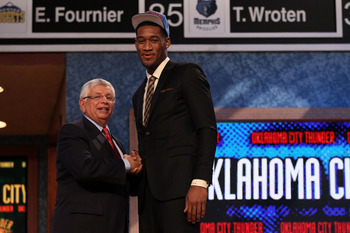 Elsa/Getty Images
The Oklahoma City Thunder's front-line starters may be set, but you can't say the same for the second unit.
As reliable as Nick Collison has been over the years, he's a relatively one-dimensional player who doesn't even begin to compare to Perry Jones when it comes to upside. At the moment, Collison is probably a safe option given his familiarity with OKC and the pro game alike, but there may be some pressure on head coach Scott Brooks to start grooming Jones and his star potential.
After all, this organization hasn't been especially shy about relying on its younger players—and now is no time to start.
Moe Harkless, SF (Orlando Magic)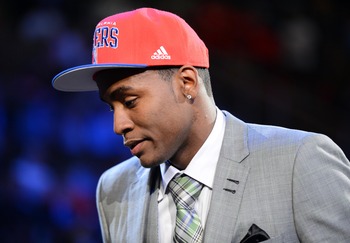 Jerry Lai-US PRESSWIRE
With Hedo Turkoglu in the final year of his contract, new head coach Jacque Vaughn may decide it's time for him to step aside, especially with the team in an unmistakable rebuilding mode. There's little logic in having veterans log heavy minutes only to get a slightly worse draft pick and stunt the development of young talent.
Besides, Turkoglu's versatility and ability to play as a "point-forward" could make him a valuable sixth man for the time being.
Meanwhile, Moe Harkless was the best young asset acquired in the Dwight Howard trade, and general manager Rob Hennigan has to be hoping fans get a look at him as soon as possible. A strong showing from Harkless could help silence the notion that the Orlando Magic got a raw deal, and that would be a good thing, as far as Hennigan is concerned.
Terrence Ross, SG (Toronto Raptors)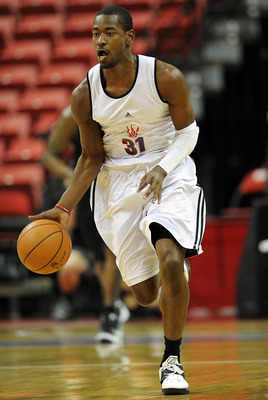 Jayne Kamin-Oncea-US PRESSWIRE
Landry Fields and DeMar DeRozan are hardly veterans in the heaviest sense of the term, but they've both been at this longer than Terrence Ross.
Nevertheless, the Toronto Raptors could very well have traded the eighth pick in the draft; instead they kept it and drafted Ross out of the University of Washington.
And they presumably did so for a reason.
Ross could be one of the most NBA-ready rookies this season. He already has a smooth perimeter shot, and he's an above-average defender. The athleticism is there, too, and his ability to finish around the basket should continue to improve.
In short, Ross is pretty close to a complete package, and it could be hard to keep him on the bench for too long.
DeRozan and Fields both can play small forward in a pinch, and Fields' jack-of-all-trades style might make him a valuable asset on the bench anyway. So, look for Ross to get his minutes.
Alec Burks, SG (Utah Jazz)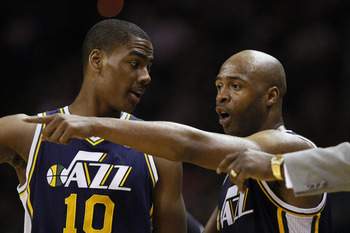 Soobum Im-US PRESSWIRE
It's anyone's guess why Alec Burks didn't play more minutes for the Utah jazz last season, but it's hard to see that happening again, even after Randy Foye was signed away from the Los Angeles Clippers.
Foye may be the better three-point shooter at the moment, but Burks can fill it up. He averaged 7.2 points in just under 16 minutes a contest, and he's easily the best slasher on the roster now that C.J. Miles went to the Cleveland Cavaliers.
Even if Foye wins the starting job on account of seniority, Burks very well may end up playing the lion's share of the minutes. If he doesn't make a statement during training camp, expect him to do so before the season is over, at the very least.
Keep Reading