Winners and Losers from the 2012 NBA Summer League, Day 1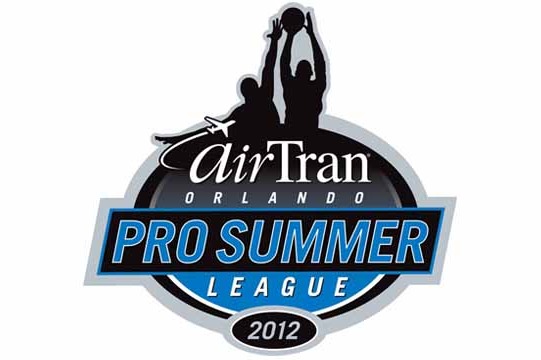 Like every bit of drivel out of Magic Johnson's mouth, the results from the NBA Summer League are best taken with a grain of salt. No single performance—strong, poor or otherwise—should be weighted too heavily, what with the actual NBA talent so scattered, the schemes so simplified, and the style of play so in favor of those trying to shoot themselves onto the radars of attendant scouts.
That being said, even in the eight-team Orlando Summer League, there's plenty to be gleaned from a day's work. The wins and losses of the teams don't matter so much as the tally of who came to play, who didn't and who tried but failed anyway.
Again, a player's NBA viability can hardly be measured accurately through the lens of one performance against rookies, benchwarmers, D-Leaguers and American ex-pats playing overseas, though Day 1 in Orlando still yielded a fair share of open eyes and shaken heads from the ballers on display.
Begin Slideshow

»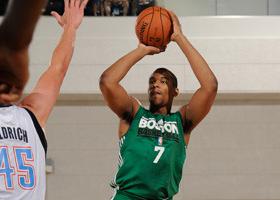 Photo Credit: Fernando Medina/Boston Celtics
Once upon a time, there was an All-American forward who left college early to play in the NBA. He was strong, skilled, crafty around the hoop, had range on his shot out to three-point distance and had a keen understanding of how to throw his bulk around.
Yet, some scouts found reason to fault him, claiming he was too short, too pudgy and not athletic enough to play the power forward position effectively at the highest level.
Wait...sorry, I lost track. Are we talking about Kevin Love or Jared Sullinger?
Okay, so maybe one good day at the Orlando Summer League isn't nearly a big enough sample size to put Sullinger on par with the best power forward on the planet, but there are some striking similarities nonetheless.
Many of which were on full display when Sully's Boston Celtics defeated the Oklahoma City Thunder, 73-65. Sully showed off some smooth moves in the post, a solid mid-range game and an effective long-distance stroke (on a catch-and-shoot three, no less) on the way to a 20-point, six-rebound afternoon. He needed only 12 shots from the floor for that particular tally and was able to nail all seven of his attempts from the free-throw line.
Granted, his defense wasn't entirely up to snuff and he still looked like he could stand to shed a few pounds.
But, for a fellow who fell to the 21st pick in the draft, Sully more than held his own in his first taste of "NBA" action.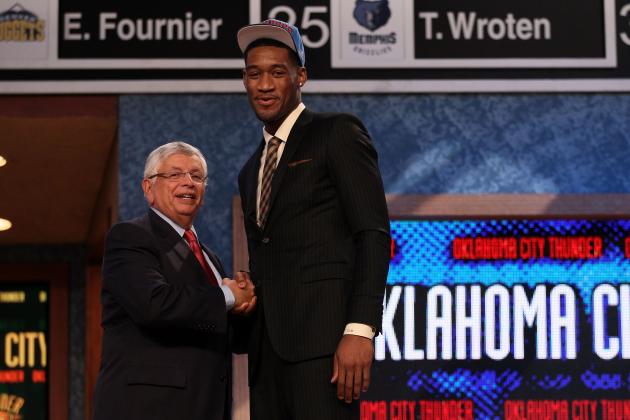 Elsa/Getty Images

Sullinger wasn't the only draft-day steal who shined in the C's-Thunder tilt.
Perry Jones III did plenty on his own to suggest that concerns about his "motor" might be a tad bit overblown. Jones often looked like the most gifted player on the floor, hitting jump shots and handling the ball with the sort of fluidity that made him such a highly-touted prospect during his two years at Baylor.
That's not to say that PJ3 was at all perfect in his debut. He looked somewhat weak against bigger bodies in the paint and seemed to drift in and out of focus on defense at times.
All told, though, it's tough to complain too much about Jones' 16 points and eight rebounds. If Jones is able to use those slights against his "motor" as motivation over the long haul—and play effectively against bona fide NBA competition—he could very well turn out to be the next Lamar Odom, if not something more.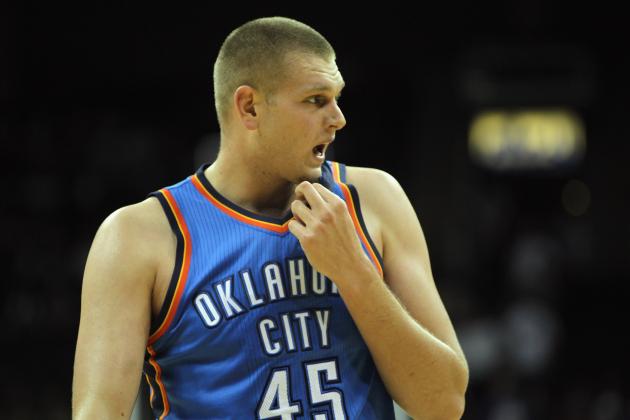 Jamie Squire/Getty Images

As big of a steal as PJ3 might be for OKC in the end, Cole Aldrich looks like just as much of a bust.
The 11th overall pick in the 2010 draft is back in the Summer League for the second time (after last year's was cancelled by the lockout) and still looks out of place, and not just because of how huge he is. Aldrich looked like his usual slow, plodding self against the Celtics, as if someone had asked Sloth from The Goonies to suit up for the Thunder.
Except Sloth might actually be able to score more than one point in 31 minutes.
To his credit, Aldrich managed to pull down seven rebounds and block a shot during his time on the floor, though it's still troubling to see a lottery draftee struggling so mightily after two years spent shuttling between the NBA and the D-League.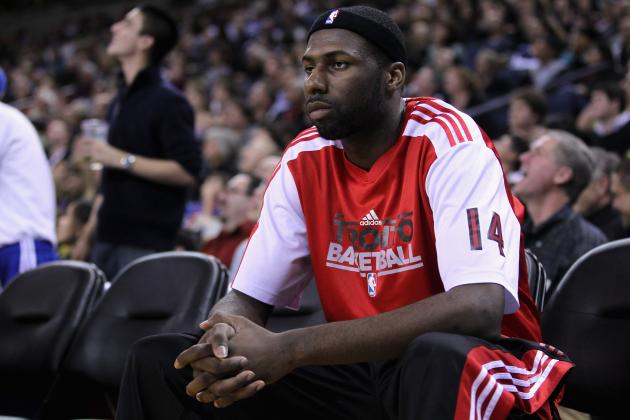 Ezra Shaw/Getty Images

Lest you think Cole Aldrich is the only Kansas-star-gone-bust in Orlando, don't forget about Julian Wright.
As unimpressive as Aldrich was, at least he got some run with his squad. Wright, on the other hand, didn't even get off the pine in the Brooklyn Nets' 92-88 loss to the Orlando Magic.
Wright was a lottery pick way back in 2007, when the New Orleans Hornets made him the 13th player off the board. Since then, Wright has seen only minimal playing time in four NBA seasons between the Hornets and the Toronto Raptors, with a stint in the D-League added to his resume last season.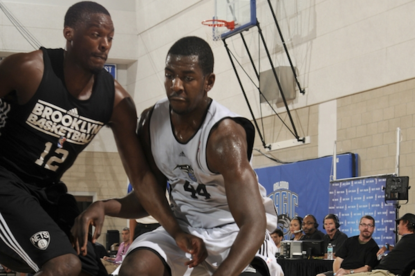 Photo Credit: Fernando Medina/Orlando Magic
While Wright was riding the pine for the Nets, Andrew Nicholson was busy shining on the floor for the Magic.
The big Canadian led all scorers in Orlando with 24 points on 16 shots, including an 8-for-12 performance from the free-throw line. Throw in 12 rebounds, two assists and two blocks, and Nicholson had himself quite a pro introduction.
Nicholson looked smooth and skilled on the offensive end, most notably on a pretty spin in the post late in the game that resulted in a three-point play and gave Orlando the lead for good.
The St. Bonaventure product will have to learn how to play defense without fouling (he picked up six), but for the 19th pick in the draft, Nicholson looks like he just might have the makings of a solid pro.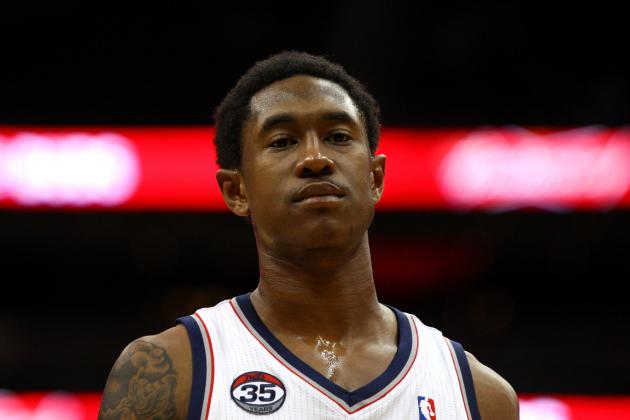 Chris Chambers/Getty Images

Not to harp too much on the Nets or anything, but I'd be remiss if I didn't at least acknowledge MarShon Brooks' abysmal afternoon.
Maybe Brooks was distracted by his inclusion in all the Dwight Howard trade talk floating around. Maybe he had a bad breakfast or didn't sleep particularly well the night before.
Whatever the case, it doesn't change the fact that Brooks missed all 10 of his attempts from the field, turned the ball over four times, had a shot blocked and gave up five fouls.
One bad game against scrubs won't (or shouldn't) be enough to dissuade teams from trading for him, though a performance like this isn't likely to give the Cavaliers or the Clippers any added incentive to lend a hand in a blockbuster trade between the Nets and the Magic.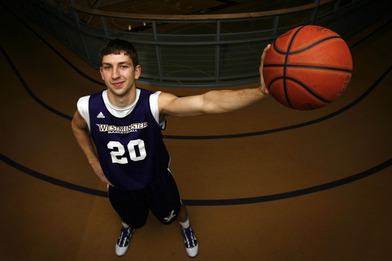 Photo Credit: Francisco Kjolseth/The Salt Lake Tribune
The box score from the Utah Jazz's 76-73 loss to the Detroit Pistons doesn't exactly cast Michael Stockton in the most favorable light. The 6'1 guard, who played in Germany for Karlsruhe last season, chipped in as many points as fouls (five), along with two assists, a rebound and a steal.
Still, the mere sight of seeing John Stockton's son dishing out assists and hitting shots for the Jazz (albeit in the Summer League) was victory enough for the youngster out of Westminster. He was even cheeky enough to wear the inverse of his dad's No. 12 jersey.
Without the short-shorts, of course.
In all likelihood, the younger Stockton won't set foot in a real NBA game any time soon, though it's still nice to see him doing what he can to uphold his father's Hall-of-Fame legacy.
Stephen Dunn/Getty Images

Enes Kanter was more productive overall than the Son of Stockton—three points, five boards, two assists, two blocks and a steal—but that kind of performance is hardly becoming of a kid who was the third pick in last year's draft.
Even less so when factoring in Kanter's four turnovers and two blocks against.
Kanter didn't look any better on the floor than his stats would indicate, either. He seemed more dazed and confused against Pistons rookie Andre Drummond than Randall "Pink" Floyd first stepping into the Emporium.
Except, if he didn't have Wooderson to lead the way.
Which is to say, Kanter could hardly get anything going against Drummond, who looked bigger, stronger and far more skilled than his Utah counterpart.
It's still far too early to abandon the project of turning Kanter into a competent player, though the returns thus far leave much to be desired in Salt Lake City.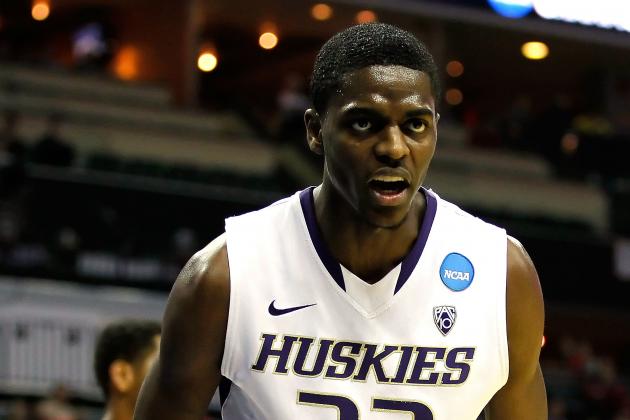 Kevin C. Cox/Getty Images

Back to positive family ties for a moment, there was some cause for celebration in the Holiday household on Monday after Justin's evening with the Philadelphia 76ers. The older brother of rising Sixers star Jrue Holiday, Justin poured in 10 points, seven rebounds, an assist, a block and two steals in just over 24 minutes during Philly's 69-63 loss to the Indiana Pacers.
One performance like that may not be enough to get Holiday out of the Belgian league and onto baby brother's team, but knocking down a pair of triples and playing solid perimeter defense certainly can't hurt the Washington grad's case.
Much less diminish his family's pride.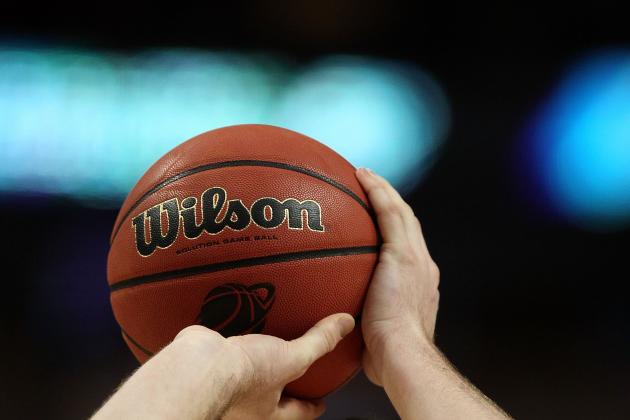 Jonathan Daniel/Getty Images

Monday wasn't a good day for all NBA family, though. Like Holiday with the Sixers, Ben Hansbrough is doing his darndest to join older brother Tyler on the Indiana Pacers after spending time abroad in Germany and Slovenia.
If so, he'll have to do better than the three-point, two-assist output he tallied during Day 1 of the Summer League. No Big East Player of the Year Award can possibly ensure that Hansbrough will be on hand with the big club when the season starts this fall.
Then again, as with everything in the Summer League, one performance—good or bad—isn't going to make or break Hansbrough's candidacy. That being said, he'd be wise to pick up the pace going forward if he's going to be a Pacer like his big bro.