2012 NBA Draft Trades: Picking Winners and Losers for Biggest Draft-Night Deals
June 29, 2012

Elsa/Getty Images
NBA fans have grown accustomed to hoards of trades taking place on draft night, but that simply wasn't the case this year.
There were technically six trades in all, but only two of them promise to have any sort of immediate impact. Big dominoes like Dwight Howard and Pau Gasol didn't fall as many speculated, but the trades that did happen are quite interesting.
Both deals involved only draft picks for the most part, and while I wouldn't say that they turned the draft upside down or anything to that effect, they did have a bit of an impact. Both sides obviously felt like they won the trades or else they wouldn't have happened, but there has to be a winner and a loser in each instance.
Here is a breakdown of which team won and which team lost when it comes to the two significant trades made on Thursday night.
Cleveland Cavaliers (Winner)
The Cleveland Cavaliers were the draft's biggest winner in terms of trading as they dealt the No. 24, No. 33 and No. 34 picks to the Dallas Mavericks for the No. 17 pick and guard Kelenna Azubuike.
The Mavs ended up with Jared Cunningham, Bernard James and Jae Crowder, while the Cavs got North Carolina center Tyler Zeller in the deal.
The success of a trade is generally determined by which team got the best player, and the Cavaliers certainly did. While trading those extra picks may have hurt the depth of Cleveland's draft, it helped land another high-tier player.
After taking Syracuse guard Dion Waiters with the No. 4 pick, it is obvious that the Cavs want to run the floor with him and Kyrie Irving. Zeller is one of the few seven-footers who can play that game, so he should fit right in.
Dallas Mavericks (Loser)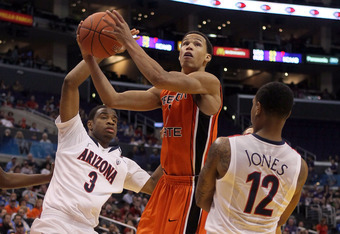 Stephen Dunn/Getty Images
When the Mavericks took Zeller prior to there being any notion of a possible trade with the Cavaliers, I thought it was a very shrewd selection. Dallas is an aging team, and Zeller would have infused some youth and enthusiasm into the frontcourt. Dirk Nowitzki took a step back last season, and he would have benefited from an energetic guy like Zeller playing next to him.
The Mavs decided to go with quantity over quality, however, and I believe they lost the trade. They received three young players—although James is 27 due to serving in the Air Force—but I don't feel like any of them are nearly as good as Zeller.
Dallas essentially passed up a potential start who can average a double-double at the center position for three bench players. Because of that, they clearly lost the trade.
Miami Heat (Winner)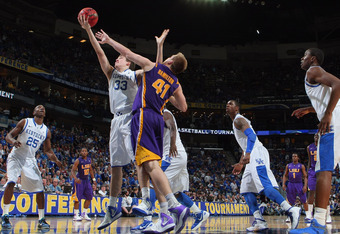 Chris Graythen/Getty Images
The Miami Heat selected Mississippi State big man Arnett Moultrie at No. 27. It seemed to be a good fit, since the Heat needed a developmental center or power forward.
Moultrie's tenure with the NBA Champions was brief, though, as the Heat traded him to the Philadelphia 76ers for the No. 45 pick and a future first-round selection.
Since the Heat came away without a first-rounder in this year's draft, it may seem like they lost, but I feel like they have the advantage. They ended up with a promising, young center in the form of LSU's Justin Hamilton at No. 45, but the true gem is that extra first-rounder.
It isn't yet known when the pick can be exercised or what restrictions may be placed on it, but the Sixers will have to be a top team in the league in order for Miami to lose out on the investment. Maybe the Heat missed out on a good big, but they didn't need one badly and can get a much bigger payoff down the line.
Philadelphia 76ers (Loser)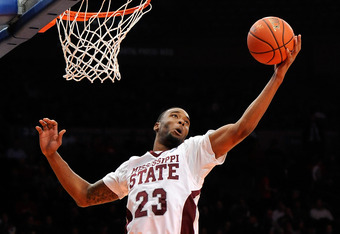 Patrick McDermott/Getty Images
I don't want to bash the Sixers for making the trade because I can understand why they did it, but it probably wasn't best for their long-term success.
The 76ers took Maurice Harkless with the No. 15 pick, so they neglected their need for a big. Philly obviously had interest in Moultrie and thought enough of him to give up a future first-rounder, but that puts a lot of pressure on the team to be great in the coming seasons.
The Sixers have a solid, young core, but I don't view them as a contender despite their upset of the Chicago Bulls in the playoffs, as well as the fact that they pushed the Boston Celtics to the brink.
If Moultrie becomes a dominant player, then it will be worth it, but I don't see that happening. He was inconsistent in college, and inconsistent players generally don't change their ways at the next level.
Follow @MikeChiari on Twitter.