Rajon Rondo Heads List of 7 Unique NBA Players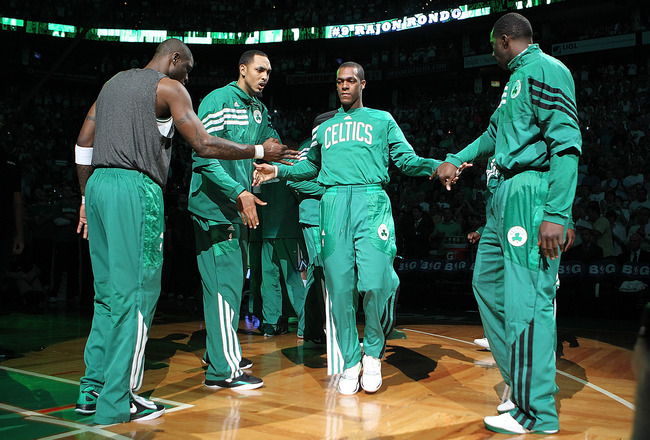 Jim Rogash/Getty Images
Forty-one, 18 and nine. Forty-four, eight and 10. Those are some of the stat lines put up in this year's 2012 NBA playoffs.
And though year after year we see stars rise in the postseason, I can't help but appreciate some of the marquee talents in the league.
While comparable numbers have been put up in the past, I wonder often if this generation of superstars is a different breed.
This is a list of seven noteworthy and unique players in the NBA.
Rajon Rondo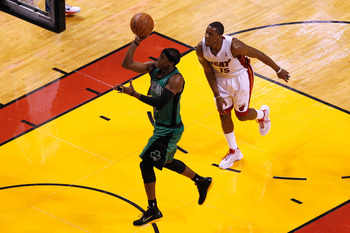 J. Meric/Getty Images
Enigma.
That's the word ESPN writer and Boston sports fanatic Bill Simmons used to describe him recently.
Seems as unjust as it is accurate.
Rajon Rondo has been in playoff series with Dwight Howard, LeBron James, Carmelo Anthony and has been the best player on the court.
His impact on the game is about as high as his basketball IQ. But then there is still a bit of angst when calling him a superstar or top-five point guard.
That's Rajon Rondo. The only star whose scouting report reads "don't guard him."
You're not supposed to be a point guard in the NBA and not be able to hit a 15-foot jumper.
You're also not supposed to be able to play 53 minutes at that speed and not slow down.
Rajon Rondo has the athletic ability that John Stockton wished he had, the defensive awareness and instincts that make Steve Nash jealous and just as good court vision.
If only he had their jumpers.
LeBron James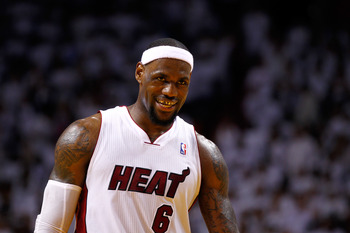 Mike Ehrmann/Getty Images
Let me channel my inner Skip Bayless.
"We are nine years into his NBA career. Nine. And he still can't..."
Wait, there really isn't much that the guy can't do.
After LeBron posted 41, 18 and nine in Game 4 versus the Indiana Pacers, David Lee posted on twitter that "the guy puts up video game numbers."
An NBA 2K-created player is the perfect way to describe LeBron, and I don't use the analogy to gush. His weight, size and body is truly created to play the game of basketball.
Then, there's his skill set.
He is very good, close to great at almost everything. If creators of those video games were being deadly accurate, he'd probably be close to a 90-95 in everything and not a 99.
He is still not great off the ball or in the post—or even as a jump shooter—but there's never been a player in NBA history with his combination of size, speed and skill.
Years ago, I wondered if LeBron would ever win a ring, not because he lacks a clutch gene, but because he is so different.
Think about it, what other superstar player is used like a utility player?
LeBron plays 1 through 5, and I can't help but believe it isn't somewhat of a detriment to his game and the game of people around him.
What if, for nine years, he solely concentrated on being a 3, concentrated on working without the ball.
Let's say he didn't bring the ball up the court and orchestrated the offense, but just tried to fit within an offense. He might be a player with no flaws that the media could pick at, but then again, I guess he wouldn't be LeBron.
Kevin Durant
Brett Deering/Getty Images
You're not supposed to be 6'10" and move like that.
Sure, Dirk Nowitzki could catch the ball on the perimeter and shoot like no other, but Kevin Durant is simply a different animal.
Durant has the ball handling and shooting skills of a guard, but the length of a power forward. The weirdest thing about Kevin Durant is, it's not awkward.
It's like he was meant to be 6'10" and shoot threes and handle the ball the way he can.
The main criticism of the 23-year-old, three-time scoring champion—he can't post up all that great.
The main criticism, doesn't matter at all.
And if you think it does, you haven't been watching the NBA playoffs. You've been too busy playing Doodle Jump.
Dwyane Wade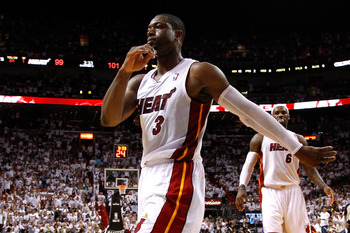 Mike Ehrmann/Getty Images
Somewhere along the line it became cool to underappreciate Dwyane Wade.
Even before the Big Three formed, I'm not sure Wade ever got his due as a top-tier player in today's game.
So, what makes Wade special?
Maybe I'm a bit too young, but I'm not sure if I've seen a 2-guard with the ball-handling ability of Dwyane Wade.
Sure, Jamal Crawford has some tricks, but Dwyane consistently gets to the rim simply because defenders cannot predict what he's going to do next.
He has Allen Iverson handle, but the body of a legit 2-guard. People don't realize that he's only 6'4", but 225 pounds.
There are going to be great 2-guards forever—bona fide scorers who can make both twos and threes.
I'm not sure if there are going to be many like Dwyane Wade who is an artist when it comes to the way he goes about playing the game.
Anthony Randolph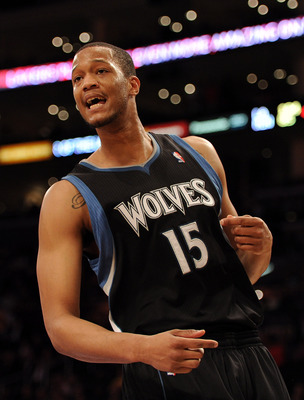 Harry How/Getty Images
It's not fair to not include Anthony Randolph on this list because his career average is 8.5 points and 5.1 rebounds a game on this list.
Remember, Anthony Randolph can still be...OK, I'm not sure what Anthony Randolph can develop into, but I am sure that he has loads of talent.
He's not Stromile Swift or Tyrus Thomas, guys who depend so heavily on athleticism. As crazy as it sounds, there are some cerebral aspects to his game, and he does have ball-handling skills.
He may not ever develop into the player that he should be, but that doesn't mean his talent won't ever allow him to be a contributor on a championship team.
Lamar Odom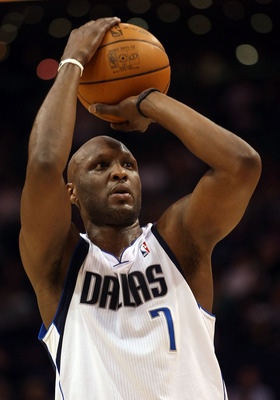 Christian Petersen/Getty Images
Here is your classic utility guy—a guy that makes a career off of being versatile.
The thing that makes Lamar Odom a little more than a utility guy though, is that he found a way to convince everyone that he's a star.
This is not a little blurb to bash Lamar Odom, but it is an article to wake people up.
His "down" season was not necessarily a down season. He played less than 25 minutes a game and he has never been a scorer.
But he's always been 6'10", able to play inside and out and a little inconsistent.
DeMarcus Cousins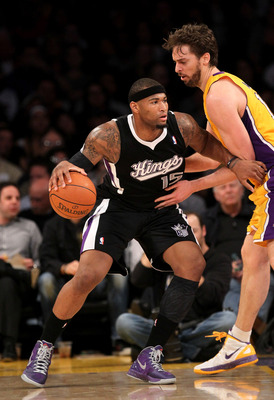 Stephen Dunn/Getty Images
Enigma.
I thought it'd be fitting to end the slideshow the same way it started.
Nevertheless, DeMarcus Cousins may be the exact opposite of Rajon Rondo, and may be on a totally separate career path.
One was chosen to be the starting point guard and be on a championship-caliber team with three Hall of Famers.
One plays on the Sacramento Kings with Jimmer Fredette and Tyreke Evans.
But there is the Wildcat swagger as well as the eye-opening talent that sort of makes them similar.
If in three years Cousins turned into an All-Star, it probably wouldn't shock anybody.
However, if in three years Cousins became bench player, I wouldn't be surprised.
Here's a guy who averaged 18 and 11, but shot just 44.5 percent from the field as a power forward/center.
You ask offensively what Cousins can't do, you might meet blank stares.
You ask what his most reliable skill set is, the same blank stares are coming to greet you again.
Enigma, that's the type of stigma being unique gets you.
Keep Reading