NBA Free Agency 2012: O.J. Mayo and 10 Free Agents Who Will Be Overpaid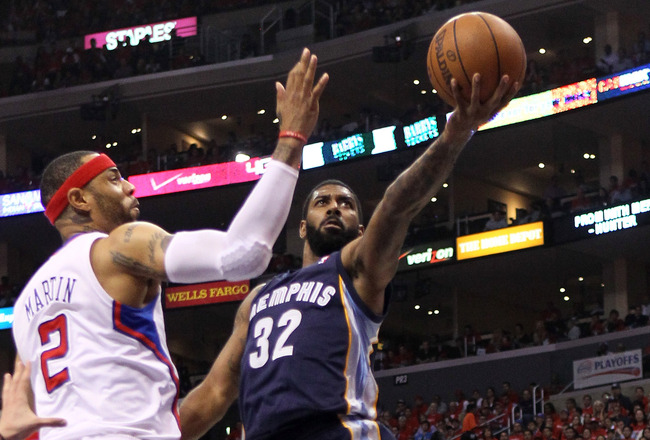 Stephen Dunn/Getty Images
There's nothing more irritating than an NBA team overpaying for a free agent.
Sometimes they do it because of the fact that they were drafted high and the team feels that they still have potential. Other times it's because they had a strong playoff run and the team just assumes the player will continue that dominance.
Whatever the reason, it's just annoying for fans when their team shells out tons of dollars for a guy you just know isn't going to be worth it.
Here are 11 guys who will be highly overpaid this summer.
O.J. Mayo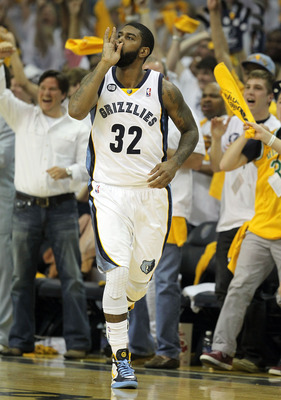 Andy Lyons/Getty Images
O.J. Mayo will probably get overpaid this season for two reasons.
First of all, he's an unrestricted free agent that made $5.6 million last season, and he has a qualifying offer of $7.4 million. He's going to use that to his advantage as leverage to maximize his salary.
Secondly, there aren't too many great shooting guards available in this year's free-agent class. This means that Mayo is one of the best available. That being said, he's not worth anything near $7 million.
Unfortunately, someone will be paying him that much.
Tim Duncan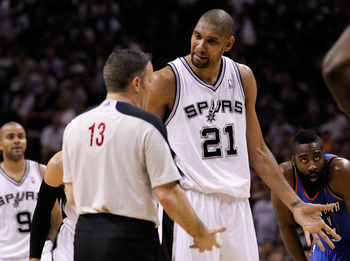 Tom Pennington/Getty Images
Tim Duncan is already overpaid. He made $21.2 million this season and averaged 15.4 points and nine rebounds per game.
He mentioned recently that he wants to be a Spur for life, but this doesn't mean he's going to play for the veteran's minimum. He's going to want a decent salary. Expect Duncan to get paid north of $15 million in what's most likely his final contract.
The fact that the Spurs are most likely heading to the NBA Finals this season gives Duncan even more leverage. The deeper the Spurs go in the playoffs, the more Duncan's contract will balloon.
Kevin Garnett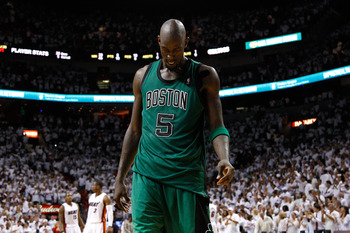 Mike Ehrmann/Getty Images
Like Tim Duncan, Kevin Garnett is way past his prime.
However, he is a part of a team that's making a mad push to the NBA Finals. Nobody expected the Boston Celtics to get this far, but Garnett's Celtics are at it again.
That being said, he's not worth the $21.2 million he made this year. He's turned into a 16 and eight guy in the regular season.
He's kicked it up a notch in the playoffs, looking more like the Garnett of old. This will help his cause during negotiations and help him net possibly over $15 million next year.
This is an absurd amount for a 36-year-old at the twilight of his career.
Kwame Brown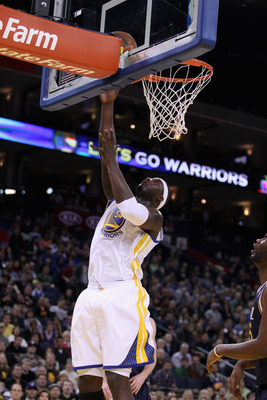 Ezra Shaw/Getty Images
The only reason why Kwame Brown made close to $7 million this year was because he was the No. 1 overall pick many moons ago.
Brown has never been worth the amount he's actually been paid.
And the next contract won't be any different. He only averaged six points and six rebounds per game, and he has diminishing value.
However, some team will swoop in and say, "Hey, he was a No. 1 overall pick. Let's give him a shot!" and sign him to an atrocious deal.
George Hill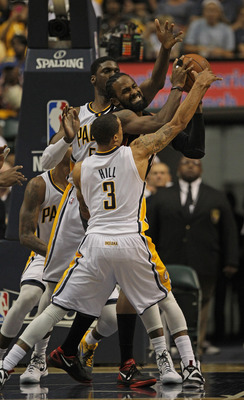 Jonathan Daniel/Getty Images
George Hill picked the right time to have an unbelievable playoff run.
His performance during this year's playoffs is going to help him earn a monster contract, and he's probably not even going to deserve it.
Hill made $2.1 million last year, and he has a qualifying offer of $3.1 million. However, he's going to use his playoff performance as leverage to get a bigger contract, and trust me, some team will pay him the dollars he wants.
Hill's regular-season numbers have decreased in the last three years. He averaged 9.6 points and three rebounds.
Those numbers are definitely not worth what Hill will get this summer.
Michael Beasley
Andy Lyons/Getty Images
Michael Beasley will use two things to his advantage this offseason.
The first one is the fact that the Los Angeles Lakers heavily pursued him during the trade deadline. The second one is the $8 million qualifying offer he has on the table.
It really won't be a surprise if he nets a contract worth over $10 million, and he's definitely not going to be worth it when he's averaging just 11.5 points and 4.4 rebounds per game.
Carl Landry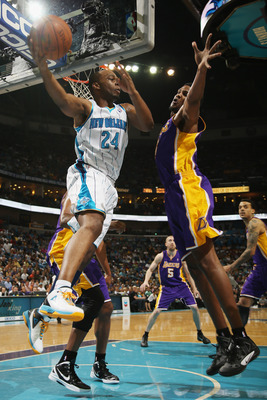 Chris Graythen/Getty Images
Here's a guy who could probably be slightly overpaid this summer.
During negotiations he could bring up several arguments to his advantage. First of all, he had a solid year this season on one of the league's worst teams.
Secondly, he could point toward his stronger numbers from 2010 when he averaged near 17 points per game and say that if he's surrounded by the right players, he could put up great numbers.
He made a little over $8 million this season.
Goran Dragic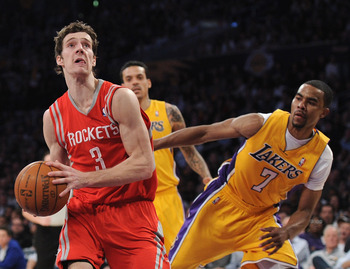 Harry How/Getty Images
Sure, Goran Dragic had a fantastic year, but many fans are blowing this guy way out of proportion.
He averaged a little over five assists per game and 11 points. It was an improvement, but let's not turn this guy into John Stockton.
He chose the right year to have a big season. Some team is going to shell millions of dollars for this guy, and they're going to be heavily disappointed. Dragic is a solid point guard, but he's nowhere near top ten, and he's definitely not a championship-caliber guy.
Jeremy Lin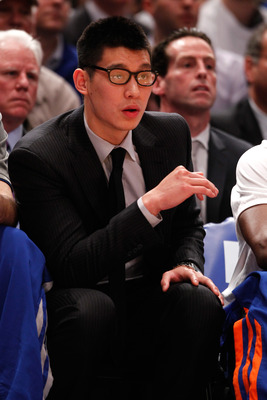 Jeff Zelevansky/Getty Images
Good thing negotiations for Jeremy Lin didn't take place in February, or else he'd be the most overpaid player in the history of the game.
Don't get me wrong: Lin has talent, and he's a great player. He has the potential to become a top-ten point guard in the league.
He only made $800K last season, but because of what happened last year, there's no doubt a team desperately in need of a point guard could swoop in and throw $10 million per year at a guy who hasn't even played a full season as a starter.
Gerald Wallace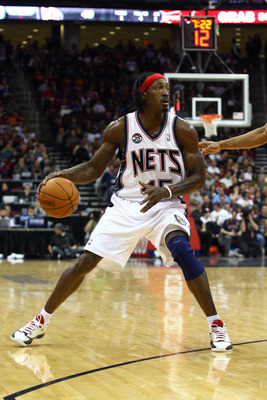 Chris Chambers/Getty Images
In his contract year, Gerald Wallace averaged close to 14 points and seven rebounds per game on two dismal teams.
Those numbers aren't quite flashy, but he's in luck. There aren't that many great small forwards available in this year's market.
This itself could help Wallace net a big contract. It's important to note that he's hitting 30 and his play will diminish from here on out. That won't stop a team from offering him an eight-figure contract lasting four or five years.
Deron Williams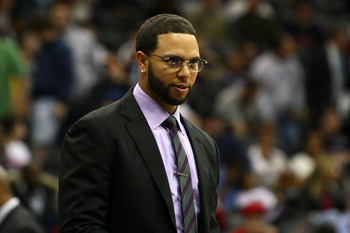 Chris Chambers/Getty Images
He's the biggest fish on the market, and the top prize always gets overpaid.
Always.
He'll probably end up making more than LeBron James, the best player in the league. When you're making more than the best, you're overpaid.
Keep Reading