NBA Free Agency: 10 Players Who Could Turn a Franchise Around Next Season
Chris Chambers/Getty Images

While this offseason's free-agent class doesn't have the glitz and glamour of years past, there is no doubting the bevy of talent at every position. Headlined by elite point guard Deron Williams, the players available would make any organization giddy.
From veteran leader Kevin Garnett to the talented but troubled Michael Beasley, there are plenty of players on the open market that could change the fortunes of an NBA franchise. Whether an organization is a championship contender or a rebuilding squad, the depth in this free-agent body will give every team an opportunity to add a major piece to their respective puzzles.
The subsequent slides will examine players with the most potential to turn around a franchise.
Begin Slideshow

»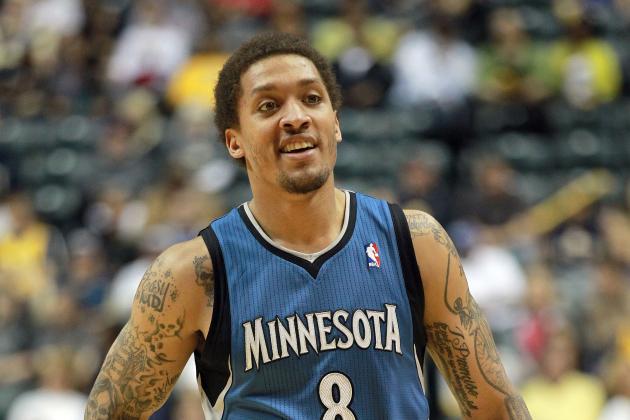 Andy Lyons/Getty Images
Michael Beasley
Since entering the league, Michael Beasley has never possessed a clear role with a franchise.
After being drafted with the second-overall pick in 2008 by the Miami Heat, Beasley had to fight for minutes with fellow small forward Shawn Marion. Even after Marion was traded to Toronto for Jermaine O'Neal, the Miami front office still didn't show the confidence in Beasley to give him a significant role on offense.
In Minnesota, Beasley flourished in his first season as the primary scorer, averaging nearly 20 points per game. But with the emergence of rookie Derrick Williams this season, it looks as though Beasley will be leaving the T'Wolves for greener pastures.
Beasley is still young and has the potential and intangibles to develop into a top-tier scorer at the professional level. Despite his troubled past, Beasley will demand a large contract on the open market.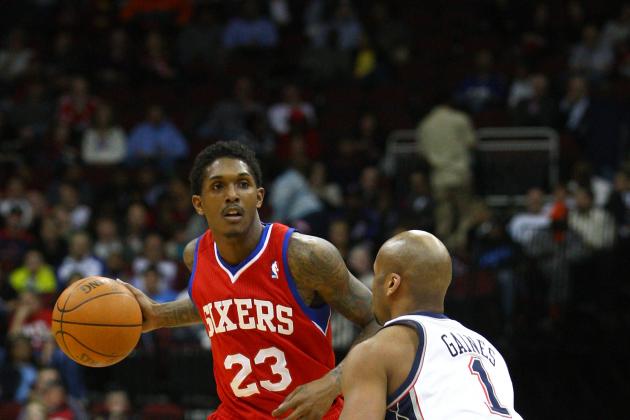 Chris Chambers/Getty Images
Lou Williams
In his seventh season in the league, Lou Williams has developed into a top-tier sixth man. While he is considered a liability on defense, his true contributions come on the offensive side of the court, where he is a premier scorer.
Williams brings an offensive spark off the bench to a sometimes stagnant Philadelphia 76ers squad. The 45th-overall pick in the 2006 NBA draft is averaging nearly 15 points per game, an impressive feat considering he is only playing 26 minutes per night.
Due to his quick first step and efficient shooting ability, Williams will become a valuable pick-up for any squad looking for a turnaround.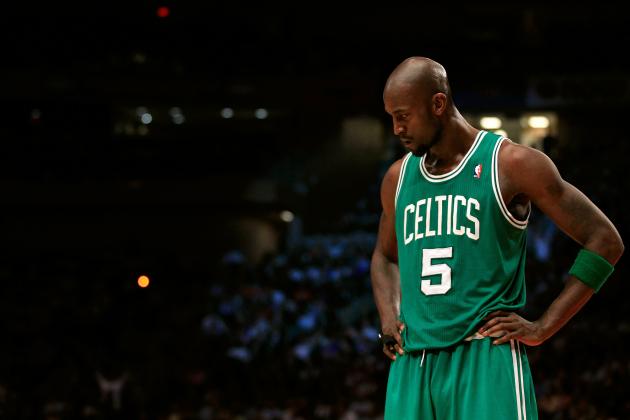 Chris Trotman/Getty Images
Kevin Garnett
Despite the fact that Kevin Garnett will only play a few more seasons until he decides to call it quits, there should be a handful of teams interested in acquiring the former MVP's talents. While Garnett still brings a valuable presence to the power forward position, his best contribution is his leadership.
Garnett will probably only sign with a championship contender, and there is no doubt that there will be a few title-caliber organizations calling for his services.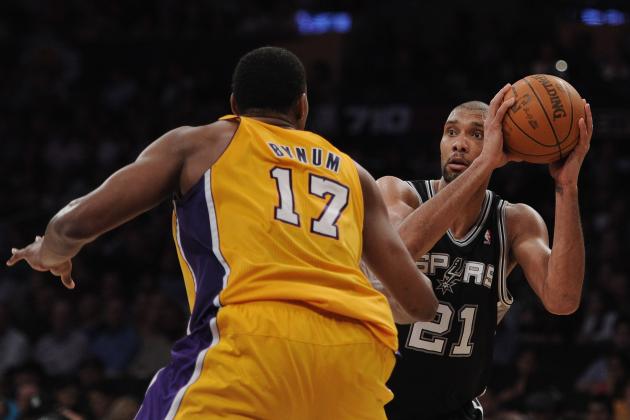 Harry How/Getty Images
Tim Duncan
It would be a shame to see Tim Duncan leave the Spurs. After all, the 6'11" power forward has revolutionized the position during his tenure in Texas. In addition, he has given the city of San Antonio four championships, earned two MVP awards and graced the All-Star Game 13 times.
Duncan, like Kevin Garnett, has aged considerably over the last few years. Coach Gregg Popovich has even decided to rest Duncan on quite a few occasions due to his advanced age.
If the Spurs don't reach the NBA Finals, they may decide to let Duncan walk in free agency and elect to rebuild their roster. If this becomes the case, look for Duncan to receive major interest from several title contenders.
Kevin C. Cox/Getty Images
O.J. Mayo
O.J. Mayo's years with the Memphis Grizzlies have been rough to say the least. His scoring average has dropped almost every year since he entered the league, and he has been on the trade block every season. Additionally, Mayo has been relegated to the bench in favor of the one-dimensional Tony Allen.
Mayo, a deadly assassin from deep, is still only 24 years old and has lots of room for improvement. He definitely has the potential to be in the upper echelon of scorers.
The former USC star has the tools to be the savior for a rebuilding roster in need. The Charlotte Bobcats, Toronto Raptors and New Orleans Hornets are all perfect fits.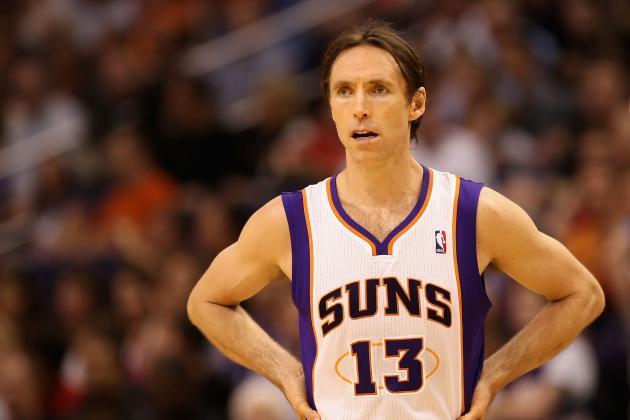 Christian Petersen/Getty Images
Steve Nash
Since the glory days that featured Amar'e Stoudemire, Shawn Marion and Mike D'Antoni's run-and-gun offense, Steve Nash has been meddling around NBA purgatory with the Phoenix Suns.
There is no question that Nash still has major minutes left in the tank. After all, the elder statesman is second in the league with 10.8 assists per game and was named to the All-Star team this season for the eighth time in his career.
While Nash has hinted at the idea that he might bolt town for another franchise, nothing is set in stone.
No matter what he decides, Nash has the character and talent to make a major impact on any team, be it a rebuilding squad or a championship contender.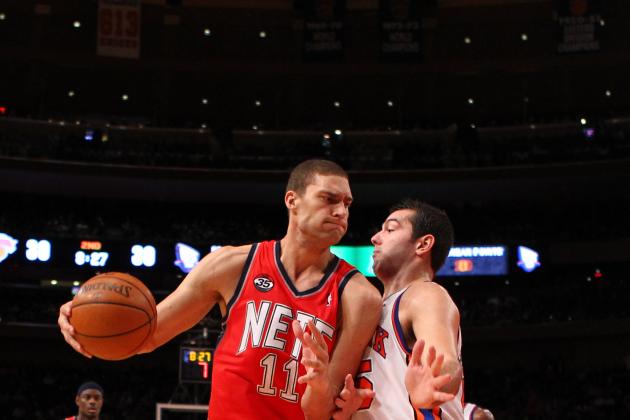 Al Bello/Getty Images
Brook Lopez
Brook Lopez is quite the intriguing case, as his size and knack for scoring inside will interest many franchises. However, Lopez does come with a few notable questions.
First and foremost, will the former Stanford star be able to stay healthy long enough to fulfill the massive contract he will most likely sign this offseason? In addition, will this young prospect be able to improve his rebounding and defense, two aspects that he has struggled with in his brief career?
Though he averaged over 20 points per game last season, he also brought down less than six boards per contest. Ouch.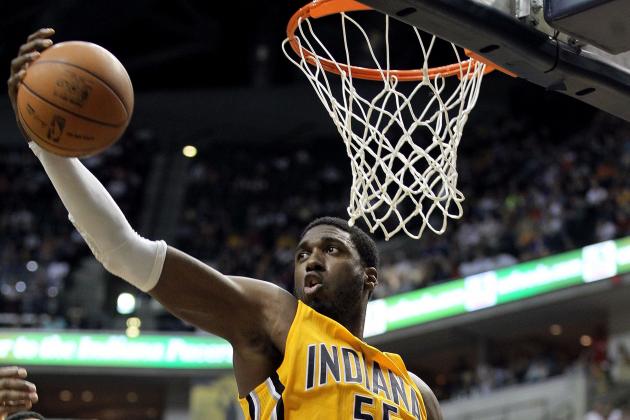 Andy Lyons/Getty Images
Roy Hibbert
Do you remember the 1990's? The days where centers like Patrick Ewing, Hakeem Olajuwon and Shaquille O'Neal dominated the hardwood?
Flash forward to present day, and there is very little depth at the center position. In fact, many organizations have overpaid to acquire a big man to fill their void in the middle.
However, there are still a few upper-echelon centers in the league, and one of them may wind up on the open market this offseason.
Roy Hibbert, current center of the Indiana Pacers, will no doubt spark interest across the league as a restricted free agent this summer. The 7'2" behemoth not only provides a consistent defensive presence, but has a refined offensive game headlined by a smooth mid-range jumper.
Chris Graythen/Getty Images
Eric Gordon
Outside of Deron Williams, Eric Gordon will undoubtedly be the hottest target during the free-agency period this offseason. Despite being sidelined for most of the season, Gordon is a perfect candidate for a rebuilding squad.
This 6'3" scoring machine has star potential and may be able to single-handedly revive an organization. According to a recent report, the Pacers, Blazers, Mavericks and Suns will pursue the shooting guard this offseason. That being said, the Hornets will be able to match any offer presented to the young prospect, as he is a restricted free agent.
In eight games this season, Gordon is averaging over 21 points per contest on 46 percent shooting.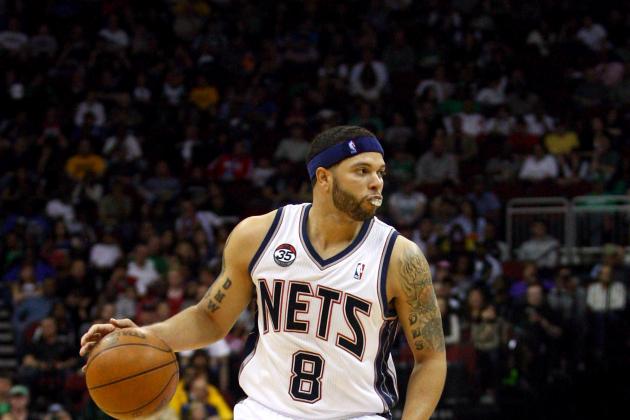 Chris Chambers/Getty Images
Deron Williams
This summer, Deron Williams will most likely enter the free-agent pool. Not only is he the prize of this year's free-agent class, but he is a top-three point guard in the Association.
After a rough end to his tenure with the Jazz, Williams' time in New Jersey has been rocky to say the least. Team management has been unable to acquire a serviceable supporting cast around their All-NBA point guard, and the Nets are struggling mightily.
If Williams does decide to bolt, look for the Dallas Mavericks to swoop in and sign the elite facilitator.