NBA Rankings: 5 Most Underrated Players in 2011-2012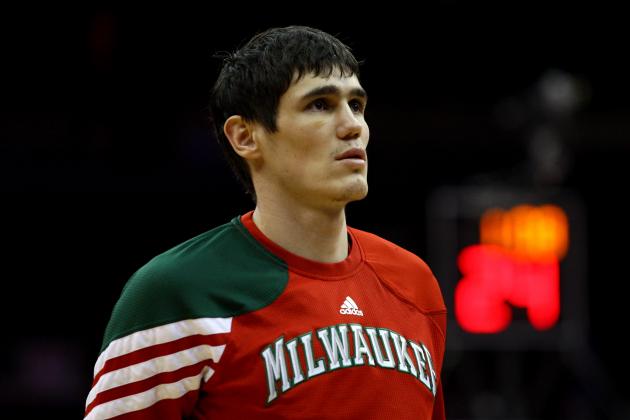 Chris Chambers/Getty Images

If you happen to be a regular follower of the NBA and find yourself unable to start your day without a healthy dose of "SportsCenter" or "ESPN News," you may have heard of guys like Kobe Bryant, LeBron James, Dwyane Wade and Dwight Howard.
While all are terrific players, no doubt, the media continues to shove their images and brands into our living rooms on what seems like an hourly basis.
Surely these aren't the only players performing in the NBA, right?
The following players may not be household names, but all are enjoying great seasons and deserve more recognition that they currently receive.
While some have fallen victim to playing in a small market or being overshadowed by a star teammate, it's time to give these players the props they deserve on a fantastic 2011-2012 season.
Begin Slideshow

»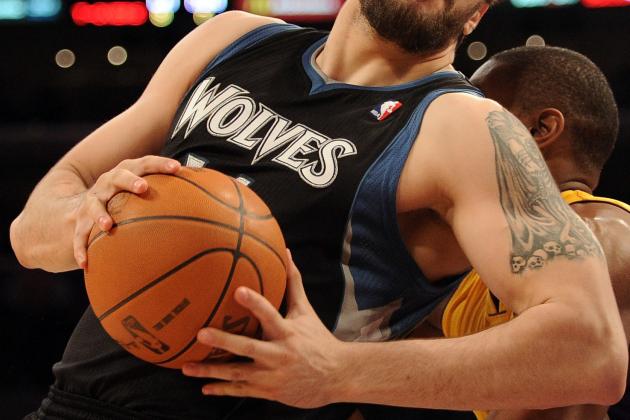 Harry How/Getty Images

2011-2012 Stats Per Game:
Points: 13.4

Rebounds: 7.1

Blocks: 0.6

Steals: 0.6

PER: 20.96
Pekovic is a second-year center who's stepped up big for a young Timberwolves team this year.
Playing alongside rebound-machine Kevin Love, Pekovic still pulls in over seven boards a game despite playing less than 27 minutes per contest.
His shooting percentage is an outstanding 56.1 percent, and a player efficiency rating of over 20 proves he's making the most of his time on the court.
Along with Love, Ricky Rubio, Derrick Williams and others, Pekovic and the Wolves will be a team to look out for in the near future.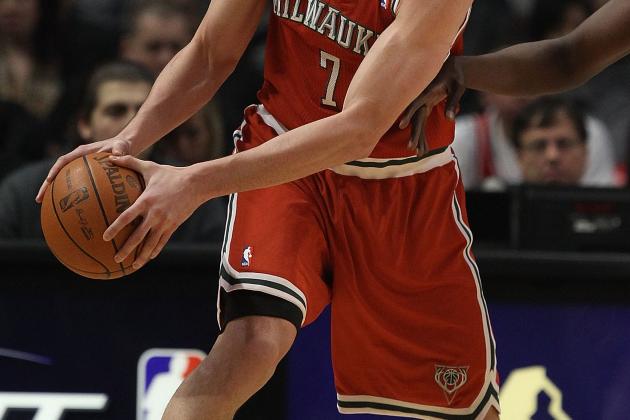 Jonathan Daniel/Getty Images

2011-2012 Stats Per Game:
Points: 12.8

Rebounds: 8.5

Assists: 1.1

Blocks: 0.7

PER: 20.26
Ilyasova has been overshadowed in Milwaukee by players like Andrew Bogut, Brandon Jennings and now, Monta Ellis, but he's been arguably their best player this season.
At 6'10", he represents a tough matchup for his opponents due to his ability to play either forward position and step back and hit the three ball (45.6 percent this season).
His rebounding ability (8.5 per game, 10.9 in January) has greatly improved, and his scoring versatility has helped him earn a starting job in Milwaukee despite being a second-round pick in 2005.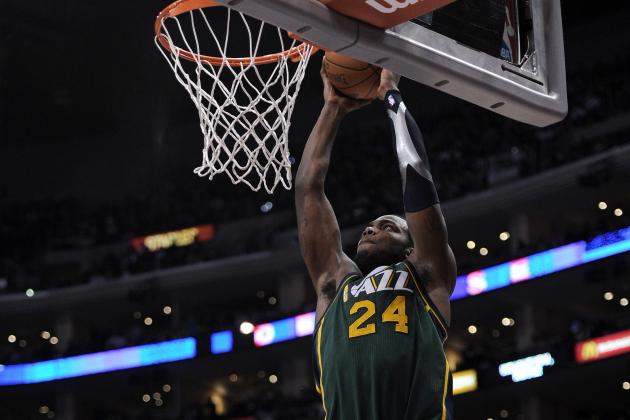 Harry How/Getty Images

2011-2012 Stats Per Game:
Points: 16.8

Rebounds: 8.7

Assists: 2.3

Blocks: 0.8

Steals: 1.8

PER: 21.95
Millsap has quietly developed into one of the best power forwards in the NBA despite only being a second-round pick by Utah in 2005.
Playing on a small market team like the Jazz has hurt him when it comes to national recognition, but it shouldn't diminish the great young career he's begun to put together.
With young bigs like Derrick Favors and Enes Kanter waiting in the wings, it will be interesting to see if Utah will be willing to spend enough to keep Millsap in a Jazz uniform as his contract runs up after next year.
A great rebounder who plays an extremely efficient game, Millsap deserves more recognition than he's currently given.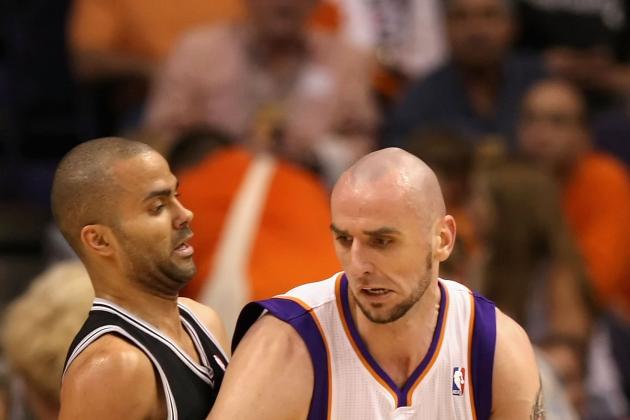 Christian Petersen/Getty Images

2011-2012 Stats Per Game:
Points: 15.8

Rebounds: 9.8

Blocks: 1.5
Steals: 0.7
PER: 21.48
Gortat is quietly becoming one of the best centers in the league due to his rebounding, defense and high shooting percentage.
Buried behind Dwight Howard in Orlando, a 2011 trade sent Gortat and Vince Carter to Phoenix in a move that helped him showcase his talents in a regular starting role.
Shooting 56.6 percent from the field and swatting away a shot-and-a-half a game, Gortat may be the best building block Phoenix currently has and at 28 should be entering the prime of his career.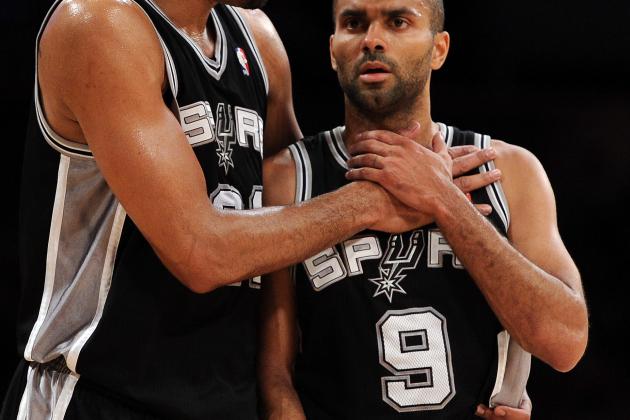 Harry How/Getty Images

2011-2012 Stats Per Game:
Points: 18.6

Rebounds: 2.8
Assists: 7.7
Steals: 1.0
PER: 21.82
Parker may be the most recognizable name on this list, but he's still having an extremely underrated season.
A three-time NBA champion, Parker is averaging the highest assist total of his 11-year career and is the best player on the Western Conference-leading Spurs.
Not often mentioned along with Kevin Durant and LeBron James in the MVP discussion, one could argue Parker is the more deserving candidate, as he's leading his team to a better record than the other two despite having less overall talent on his roster.