Chicago Bulls: 4 Matchups That Should Frighten Derrick Rose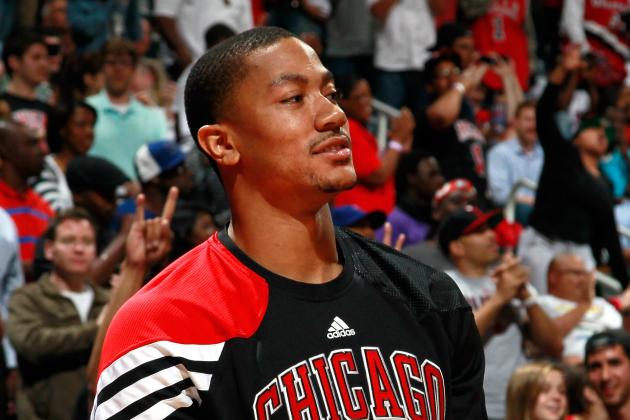 Kevin C. Cox/Getty Images

While Derrick Rose is a phenomenal competitor, some NBA playoff matchups could leave the Chicago Bulls superstar quaking in his Adidas.
These teams and players are either really explosive or have given Rose trouble in the past, and those trends make them formidable opponents who could slow Rose down.
Here are four matchups that would be difficult for Rose to handle.
Begin Slideshow

»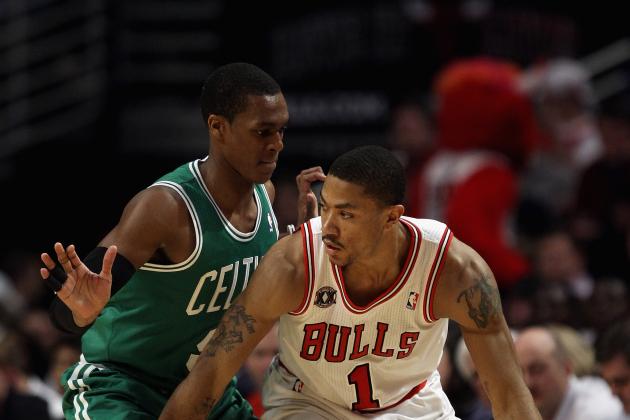 Jonathan Daniel/Getty Images

Rajon Rondo has had some success against Derrick Rose in past matchups, and always brings his best night in and night out.
Rondo actually has had significant success against D-Rose in his career. The Boston Celtics' best player is 10-8 when he goes head-to-head against Rose, including winning a playoff series.
The good news is that Rose has won the last five contests against Rondo, averaging 21 points and 5.7 assists to his counterpart's 14.3 points and 11.3 assists.
The Celtics point guard is a tenacious defender who can give Rose fits that other players can't. Rondo is a three-time selection to the All-NBA Defensive Team (2 first and 1 second).
This year, Rondo is averaging 12.4 points, 11.1 assists, 4.9 rebounds and 1.8 steals.
Rondo is a fierce competitor with championship experience who will make Rose work hard on both ends of the court.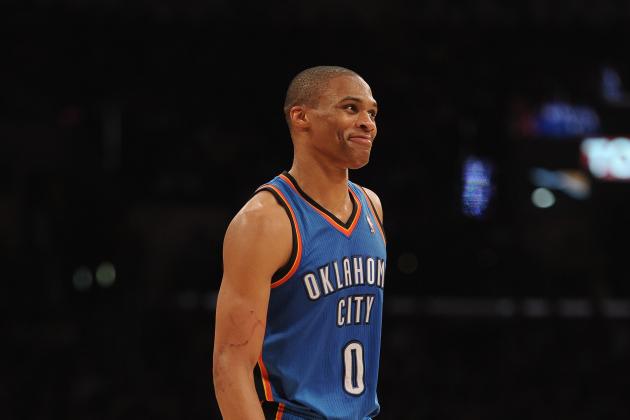 Harry How/Getty Images

Russell Westbrook is playing like Derrick Rose did last year.
A strong candidate for All-NBA First Team honors, the crafty Westbrook is tattooing opponents with 24.4 points, 5.4 assists and 4.4 rebounds a night.
His player efficiency rating is 23.55.
The 23-year-old Westbrook has played his best ball against the Derrick Rose and the Chicago Bulls. Westbrook's career marks in seven games are 19.7 points, 5.9 assists, 5.9 rebounds and 2.1 steals.
Without Rose this past Sunday, Westbrook torched the Bulls (27 points, five assists and four steals) and was clearly the best player on the court.
Westbrook has blistering speed like Rose and has been healthy this NBA season. He would be a tough guard for Rose.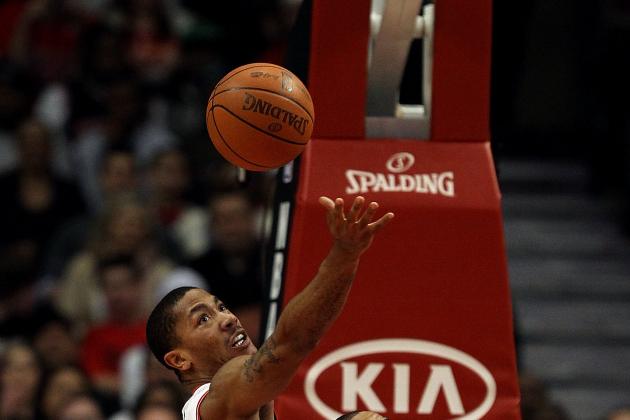 Jonathan Daniel/Getty Images

A team that has historically given Derrick Rose fits is the Orlando Magic.
The Magic and Dwight Howard have hacked Rose in the paint numerous times in the past couple seasons. Rose even had a hip injury after a vicious Howard pounding in 2010.
Rose doesn't perform at his highest level against the Magic
In 13 games, Rose has his lowest career assist average against the Magic (4.8 dimes), and his scoring is the third lowest (17.3 points) amongst NBA teams. Rose also shoots 42 percent (third lowest) from the field against Orlando.
With Howard and the Magic clamping down on Rose's offensive production, No. 1 and the Chicago Bulls will have a challenging series.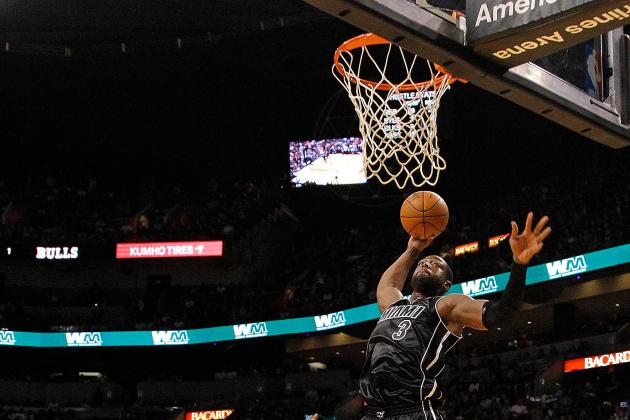 Mike Ehrmann/Getty Images

This comes as no surprise.
The Miami Heat would be an extremely difficult matchup for Derrick Rose, as the Heat successfully shut him down in last year's Eastern Conference Finals.
Rose blazed by the Heat in Game 1 with 28 points and six assists in the Chicago Bulls' lone victory.
After that, Heat coach Erik Spoelstra had Dwyane Wade and LeBron James face-guard Rose to mess up his shooting and force more turnovers.
That strategy worked. Rose shot 32.7 percent (32-of-98) from the field and had an assist/turnover ratio of 1.737 (33 assists and 19 turnovers).
The Heat are a great defensive team that has proven it could stop Rose with physical defense.
Bob Bajek is an NBA/Chicago Bulls featured columnist. He is also a freelance reporter and can be followed on Patch.com and Twitter.