2012 NBA Free Agency: 8 Immediate Upgrades for Perennial Contenders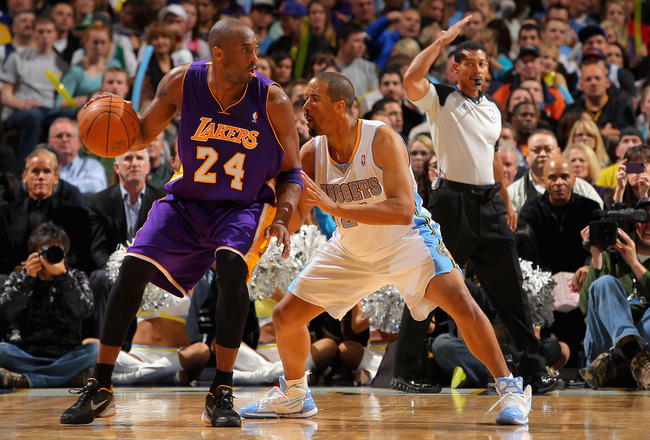 Doug Pensinger/Getty Images
With Dwight Howard deciding not to exercise the early termination option in his contract, the expected crown jewel of the 2012 NBA free agency class will no longer be on the market. But even without Howard, there are quite a few restricted and unrestricted free agents that could potentially be difference makers for their future team.
While many teams will be clamoring for the services of Deron Williams, Steve Nash and Kevin Garnett, those franchises who think that they're just one player away may choose to go the low-profile route to strengthen their rotation. So with the official start of free agency less than three months away, let's take a look at a few under-the-radar pickups for contending teams.
Andre Miller, PG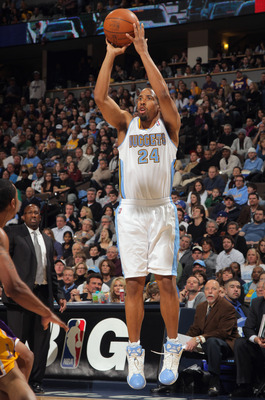 Doug Pensinger/Getty Images
With 12-plus seasons on his resume, Andre Miller probably can't give a team starter's minutes anymore, but he is a prototypical point guard that can provide valuable veteran leadership, especially for a young team.
Miller always seems to be one or two plays ahead of everyone else on the court: the 6'2" point guard is an expert playmaker who frequently puts his teammates in the best position to score. His jumper is a bit lacking, but even at 36 years old, he can still get free from defenders from time to time and attack the basket. And as the Philadelphia 76ers can personally attest to, Miller can still drop 20 every now and then.
Miller would be the perfect fit for a contending team that needs a lead guard who's only job is to initiate the offense: Miami and Dallas (if Jason Kidd leaves) are two potential destinations that immediately come to mind.
Aaron Brooks, G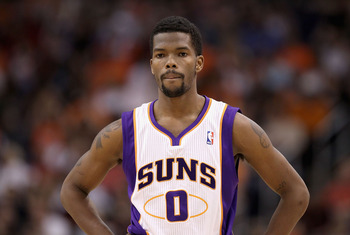 Christian Petersen/Getty Images
Before playing (and starring) in the Chinese Basketball Association this year, Aaron Brooks was a very solid NBA point guard. This winter, he led the Guangdong Southern Tigers to the CBA Finals and displayed a much improved stroke from beyond the arc (42.5 percent from three-point range this season).
The 6-foot Brooks is an extremely quick scorer who can get to the basket, but he's also a decent lead guard, all things considering. His rights are currently held by the Phoenix Suns, but if they renounce him once he returns to the States, Brooks would be free to join any team as an instant offense type of player off of the bench.
George Hill, G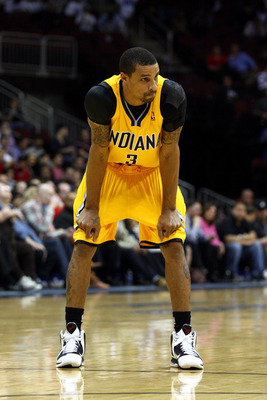 Chris Chambers/Getty Images
George Hill has the size of a point guard (6'2", 180 pounds), but he is a scorer, and pretty good one at that. Hill is a good shooter (45.1% FG, 37.5% 3PT) and a very athletic wing who can get to the rack with ease. Even in a reserve role, his average points per possession (0.99 PPP) ranks among the top 65 players in the NBA.
Indiana is in pretty good shape when it comes to the salary cap, so it would be hard to imagine them not signing Hill to the $3.08 million qualifying offer that he's slated to receive this July. If they don't, it wouldn't be surprising if a contender signs Hill to the mid-level exception as a fantastic sixth-man option.
O.J. Mayo, PG/SG
Kevin C. Cox/Getty Images
The Grizzlies O.J. Mayo doesn't shoot particularly well, but is a versatile combo guard that can be a very fine complementary player for a team that is one or two players away from making a serious run at the Larry O'Brien Trophy.
With Memphis already committed to more than $62 million in salaries next season, it's unlikely that they'll retain the services of their 6'4" guard. A change of scenery might do Mayo good: he appears to be the classic example of a player who would thrive in a different system.
While he's been a decent player in recent years, Mayo was far more productive when he started for the Grizzlies during the first two seasons of his career. So while it probably doesn't make much sense for a team to bring him in to shore up their bench, Mayo's unique blend of skills may be too tempting to ignore.
Courtney Lee, SG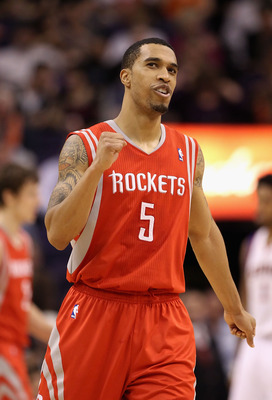 Christian Petersen/Getty Images
Houston's Courtney Lee has bounced around the league quite a bit (three teams in four NBA seasons), but has shown that when given the opportunity, he can be a very productive player. The 6'5" Lee is currently averaging 10.8 PPG for the Rockets this year, but has scored 14.8 points per game since entering the starting lineup on March 13.
Lee's qualifying offer next year is only $3.22 million, but a team desperate for a true shooting guard (Boston? Philadelphia?) may offer him much more than that on the open market. So while he won't wow you with his athleticism, Lee is a starting-caliber guard who can legitimately stretch the floor with his outside shooting—a trait that seems to be in short supply these days.
Michael Beasley, F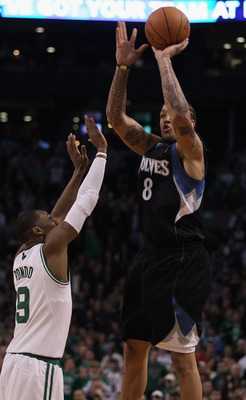 Elsa/Getty Images
Michael Beasley may not ever win any "Man of the Year" awards, but teams that are in desperate need for a scoring punch can do a whole lot worse than the 6'8" forward who has pretty decent range (41.6 percent on three-pointers this season).
There is little chance that Minnesota extends Beasley the $8.17 million qualifying that is due to him this season, so once July rolls around, expect Beasley to hit the open market. His per 36 minute averages of 17.9 points and 6.8 rebounds this season rank him among the best potential free agents, and even with four years under his belt, he's still only 23 years old.
Beasley has played mostly a reserve role for the Timberwolves this seasons, and by most accounts, he's been a relatively good solider. The thing with Beasley is that he hasn't met many shots that he didn't like, but in the right system, he could be a very valuable role player for a contender.
Brandon Bass, F/C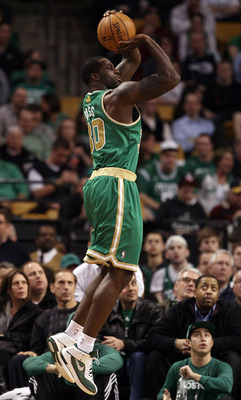 Elsa/Getty Images
Orlando's willingness to trade Brandon Bass to the Boston Celtics this past December is baffling, but what isn't puzzling is the fact that Bass has maintained the same level of play that we saw with the Magic last season.
With injuries decimating the Celtics for most of the year, Bass has played a fair amount of center this season, despite his listed height of 6'8". Doc Rivers has leaned on Bass quite a bit this season, and the 26-year-old has responded with career highs in both points (12.2 PPG) and rebounds (6.0 RPG).
Bass could easily decide to exercise his $4 million player option to stay in Beantown, but if his goal is to maximize his future earning potential, he'd be well served to test the free agent market.
Chris Kaman, C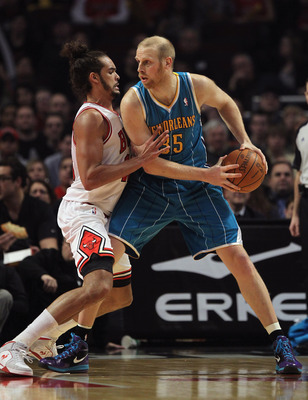 Jonathan Daniel/Getty Images
Chris Kaman would be the perfect pivot man for a contending team, but instead, he's been relegated to the NBA-owned New Orleans Hornets, currently mired at the bottom of the Western Conference standings.
Kaman is only two seasons removed from an All-Star campaign with the Los Angeles Clippers in which he averaged 18.5 points and 9.3 rebounds per game. Injuries have slowed him over the past two years, but there's no reason that he couldn't potentially average 15 points and 8 rebounds in the right situation next season.
The 7-foot, 268-pound center will have to take a healthy pay cut from the $14 million that he earned this season, but he'd probably be more than willing to do so under the right circumstances.
Keep Reading