NBA Speculation: 8 Players Who Must Receive Insane Raises in the Offseason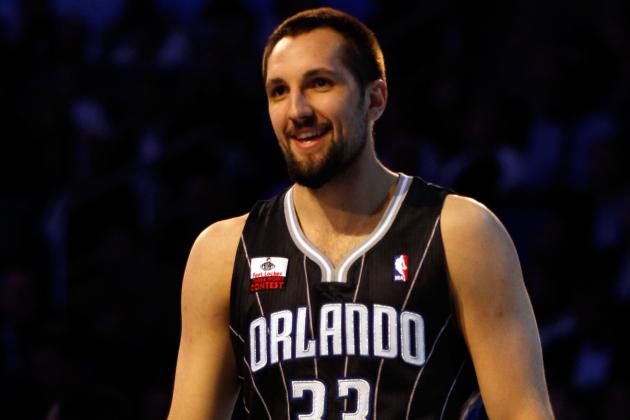 Mike Ehrmann/Getty Images

The NBA's 2012 free-agent class was supposed to rival the famous class of 2010, but that was until superstars Chris Paul and Dwight Howard chose to opt in with their respective teams.
The Class of 2012 may be without the likes of CP3 and D12, but that doesn't mean there aren't any big names included.
Here's a few players who are sure to receive some serious cash this coming summer when they hit the free-agent market.
Let's begin.
Begin Slideshow

»
Kevin C. Cox/Getty Images

Type of Free Agent: Restricted
Mayo has played the sixth man role for the Memphis Grizzlies this season as well as last. However, several teams would surely love to sign him and promote him to the starting five.
Mayo was a starter in each of his first two seasons, putting up 18 a game as a rookie and then 17 points per game the following year.
Because of his ability to score the basketball, Mayo will pick up a nice check from somebody here shortly.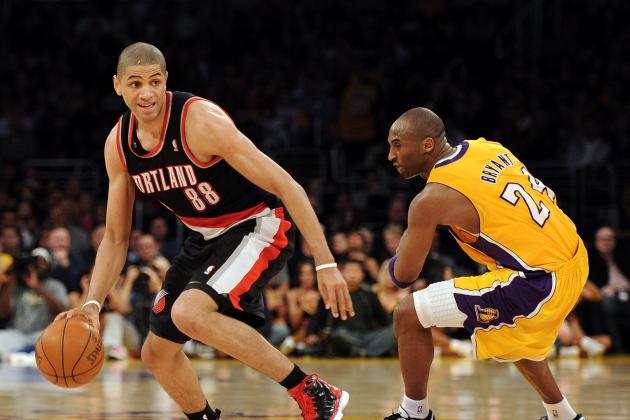 Harry How/Getty Images

Type of Free Agent: Restricted
Drafted 25th overall in 2008, Batum was absolutely a steal.
The French forward is averaging a career-high 14 points per game this season and could very well turn into a star sooner than later.
Batum is set to make some money this summer as Portland will most likely match any offer he receives.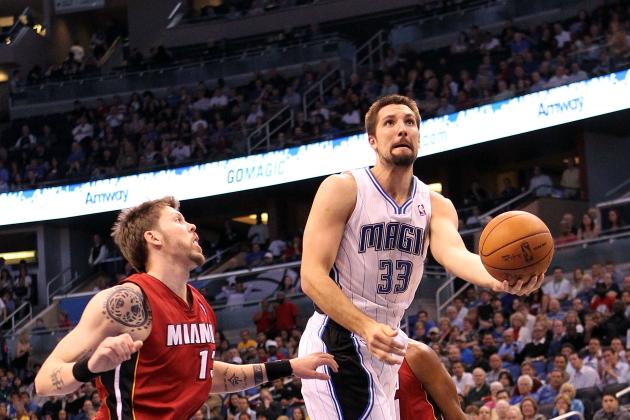 Sam Greenwood/Getty Images

Type of Free Agent: Restricted
Like Batum, Anderson was a draft steal, taken 21st overall in the '08 NBA draft.
The University of California product was mostly used as a reserve for the first three seasons of his career.
Now a full-time starter in Orlando, Anderson is enjoying a ridiculously-improved season, averaging a career-high 16 points per game.
He's leading the entire league in three-pointers made—not bad for a 6'10" guy—and is the best player in O-Town not named Dwight Howard.
Anderson picked a great time to improve, seeing that he's going to be a free agent at season's end.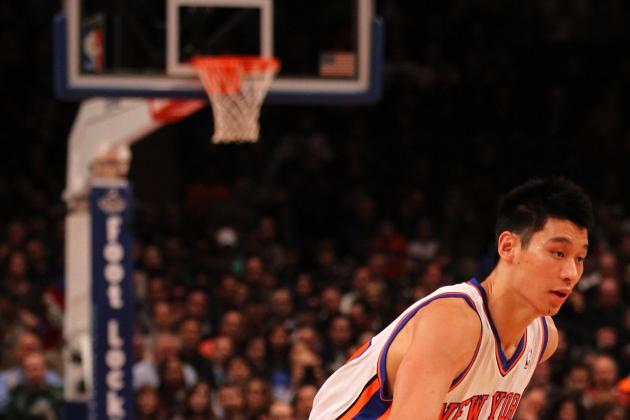 Al Bello/Getty Images

Type of Free Agent: Restricted
The Jeremy Lin story should be made into a movie.
An undrafted basketball player from Harvard gets cut by a couple of teams before landing in New York, where he emerges as an overnight star.
Lin is out for the season after tearing his meniscus, but he'll be back next year with a new deal.
The most he can receive this summer is the league's average salary of $5 million, which is a whole lot more than the $700,000 he's making right now.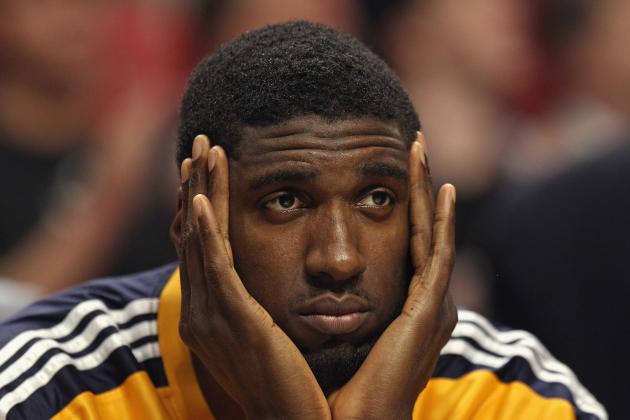 Jonathan Daniel/Getty Images

Type of Free Agent: Restricted
The Toronto Raptors drafted Hibbert in 2008 and immediately dealt him to the Indiana Pacers.
Little did Toronto know that the former Georgetown star would one day become one of the NBA's top big men.
Hibbert made the All-Star game for the first time of his career this season and has helped the Pacers have one of their best years in quite a while.
There's no doubt Indy will shell out a lot of cash to re-sign Hibbert in the offseason.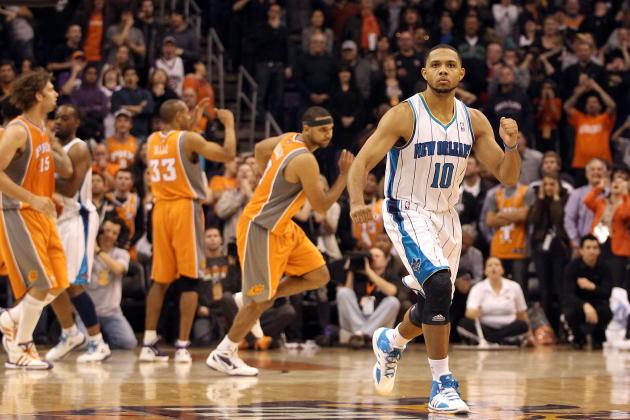 Christian Petersen/Getty Images

Type of Free Agent: Restricted

Sadly, Gordon has only played two games this season due to injury.
When healthy, though, the 6'3" shooting guard look likes a future All-Star.
Gordon was the main player who was shipped to the New Orleans Hornets in the Chris Paul deal.
Whether he re-signs with the Hornets or heads to his hometown Indiana Pacers, "Air Gordon" is in store for a huge salary increase.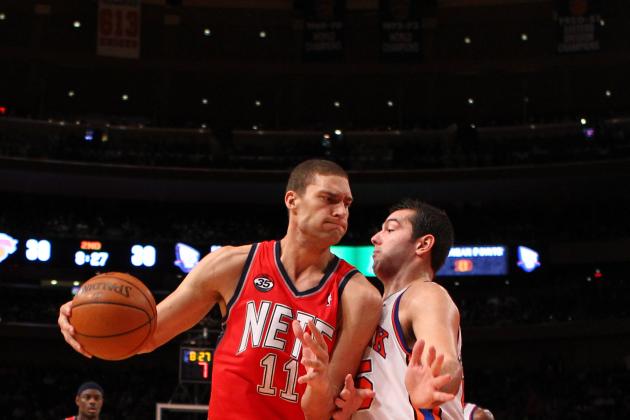 Al Bello/Getty Images

Type of Free Agent: Restricted
Lopez averaged just six rebounds per game in his last full season. That would be ideal for a 5'11" point guard, but not for a seven-foot starting NBA center.
Lopez will never manage to clean the glass like Wilt Chamberlain and Dennis Rodman, but one thing's for sure: He can definitely score.
He averaged a career-best 20 points per game in 2010-11 and dropped 38 on the defending-champion Dallas Mavericks earlier this season.
It's a given Lopez is going to get richer this summer.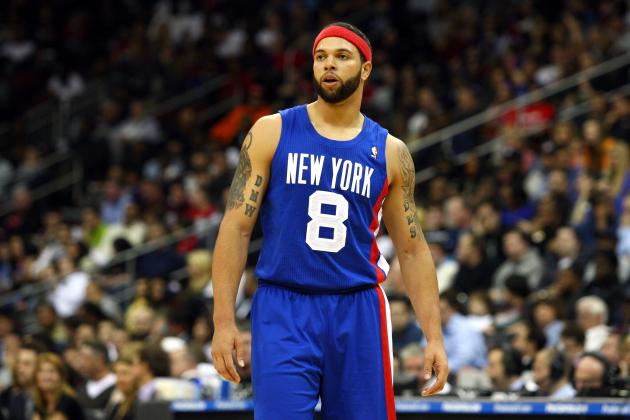 Chris Chambers/Getty Images

Type of Free Agent: Early Termination Option
When the New Jersey Nets traded for Williams last season, they knew there was a chance he wouldn't re-sign with the team.
But you can't blame the struggling Nets for taking a gamble on one of the league's top point guards.
Williams will be the biggest name on the free-agent market, with Dwight Howard and Chris Paul both choosing to opt in.
D-Will probably won't stay with the Nets, especially since the team failed to acquire Howard at the trade deadline.
He's going to end up signing a hefty max deal with somebody, possibly the Dallas Mavericks.