Dwight Howard: The Myth of the Disaster If Orlando Magic Star Leaves for Nothing
February 10, 2012

Mike Ehrmann/Getty Images
Forgive me if I don't subscribe to the theory that the sky might fall or the rainstorms will never end if the Orlando Magic lose their All-World center Dwight Howard in the upcoming free agency.
Yes, Howard demanded a trade and yes after the occasional loss, he has spoken out against his teammates, causing some upheaval in the locker room.
But the reality of this shortened season—where injuries are occurring at an accelerated rate, combined with the durable Howard having one of his better statistical seasons (21 points and 15.4 rebounds per game)—is that the Magic simply cannot move him as the championship remains up for grabs.
Who knows if another injury to a major star is not a few games away? The point is, in a shortened season with so much uncertainty that may present the Magic with its best opportunity to win their only NBA Finals, you don't trade away Howard for a package of players you do not desire.   
Orlando needs to worry about the future in the future, and focus on the present now.
It's funny how Magic fans believe how—just as Shaquille O'Neal left in free agency—Howard leaving in free agency would set their franchise back for a decade. The fact is, the doomsday scenario did not happen after Shaq's departure, and it most likely won't happen after a Dwight departure.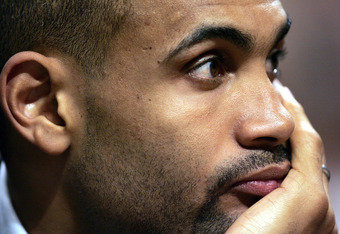 Jonathan Daniel/Getty Images
After Shaq left for nothing but cap space in the 1996 offseason, the Magic finished the following four seasons, while preserving that cap space, with records of 45-37, 41-41, 33-17 (a strike-shortened season where they tied for the best record in the Eastern Conference) and 41-41.
Then in the 2000 offseason, four seasons after the Shaq era, Orlando and general manager John Gabriel had the flexibility to lure Tracy McGrady, Grant Hill and Tim Duncan to Disney, a Big Three that, if healthy, could have rivaled any other Big Three.
The Magic failed to land Tim Duncan, but as that guy with the lady breasts from Fight Club sang, "Two out of Three Ain't Bad." Although, in this case, it was.
Teaming up McGrady and Hill would have been quite the haul if Hill was able to stay healthy. In the season before he signed with Orlando, Hill put up 25.8 points, 6.6 rebounds and 5.2 assists per game. McGrady was a 20-year-old with loads of offensive potential coming off a season averaging 15.4 points per game. 
Their partnership on the court never came to fruition with Hill only playing four games in his first season with the Magic, 14 in his second season and 29 in his third before missing the entire 2003-04 season.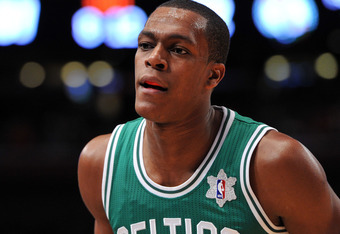 Christopher Pasatieri/Getty Images
Meanwhile, McGrady capitalized on his offensive potential in Orlando, as he averaged 26.8, 25.6, 32.1 and 28 points per game during Hill's four injury-plagued seasons.
If we learned anything from the post-Shaq Magic, it's that their franchise suffered more due to unlucky circumstances rather than losing O'Neal for nothing.
Now, if the current Magic keep Howard the full season and roll their dice at a possible championship and they fail, that ultimately pushes him out the door. Would it be the disaster that some think it will become?
Let's say Dwight leaves for "nothing" in free agency. Where would it leave Orlando?
The Magic would head into next season with Jameer Nelson and J.J. Redick on expiring contracts. Also, they'd have Hedo Turkoglu, Glen Davis, Jason Richardson, Chris Duhon, Quentin Richardson, Ryan Anderson (if they keep him), Earl Clark (if he exercises his player option), Von Wafer (team option), Justin Harper, close to $15 million in cap space and most likely a late first-round pick.
If Orlando fails to make the playoffs next season, they would go into 2013-14 with a lottery pick, Turkoglu's $12.2 million expiring contract and Quentin Richardson's $2,808,600 expiring—that is, if both opt into their player options, and why wouldn't they? Would any other team pay them?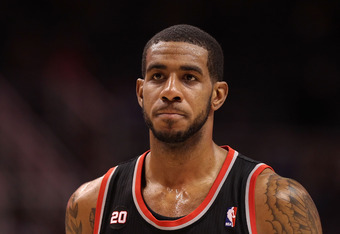 Christian Petersen/Getty Images
They will also be on the hook for "Big Baby" Davis for $6.4 million, "J-Rich" for $6,204,250, Duhon for $3,920,000 and whoever they filled out their roster with.
Then, it gets interesting, as Orlando would only be committed to Davis and Jason Richardson's expiring contracts and whoever else they signed along the way for the 2014-15 season. If the Magic were smart, they'd round out their roster with short contracts in order to be ready to make a splash in the 2015 free-agency class that features Rajon Rondo and LaMarcus Aldridge.
If the Magic can team up Rondo, Aldridge and another possible lottery pick, they can potentially have the making of a contender in just three years post-Dwight.
There is a lot of what-ifs involved and a lot of things that have to break right for the Magic, but if they do, Orlando can possibly recover rather quickly, making Howard's leaving for a bigger market not such a definitive blow.
Now, if only Otis Smith was not running the team.