NBA Trade Rumors: Memphis Grizzlies and 5 Possible Destinations for O.J. Mayo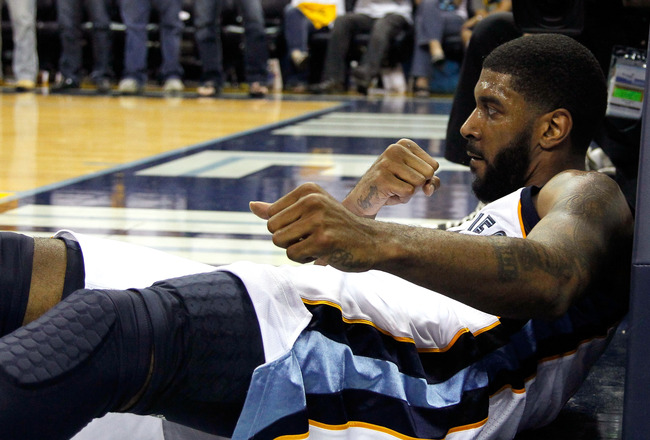 Kevin C. Cox/Getty Images
Few names have been touted on the trading block more often than O.J. Mayo.

While Dwight Howard and Chris Paul dominated the offseason trade speculation, Mayo was often a hot topic of conversation as well.

Mayo was a highly coveted draft prospect coming out of college and was ultimately picked No. 3 overall in the 2008 draft.

Mayo came to the Grizzlies in a draft day swap which sent Kevin Love to the Minnesota Timberwolves.

The trading deadline this season draws closer and closer. Here are five teams that Mayo could find himself on.
Memphis Grizzlies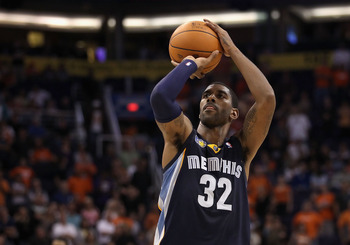 Christian Petersen/Getty Images
This is the most obvious choice, isn't it?

Mayo finished his first year for the Grizzlies averaging 18.5 points a game to go along with 3.8 rebounds and 3.2 assists. Those numbers were good enough to place him second in Rookie of the Year voting behind Derrick Rose.

His numbers took a slight dip the next season, but were still solid.

Into his next season he was switched from a starter for the Grizzlies to a bench player, sharing minutes with Tony Allen. The Grizzlies have since tried to trade him at least twice.

Mayo seems to fit remarkably well into his role as a sixth man.
He's also the Grizzlies' best three point shooter so it's entirely possible he stays with the Grizzlies at least until after the season.
Chicago Bulls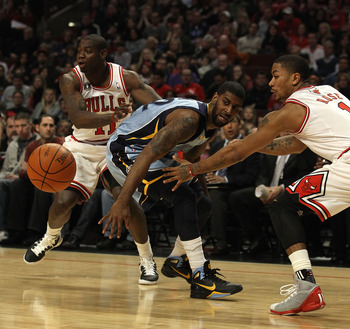 Jonathan Daniel/Getty Images
The Bulls were rumored to be interested in Mayo at the trade deadline last year.

They've since improved their standings at his position by adding Richard Hamilton to their roster.

The Bulls do have to consider that Hamilton is going to be 34 years old this season. He's only played in 10 of the 21 games so far this season for the Bulls and the rest were missed with injuries.

The Bulls would likely be wise to add another scoring option to pair with Derrick Rose.

Pairing these two players from the 2008 draft should be irresistible to a lot of Bulls fans.
Boston Celtics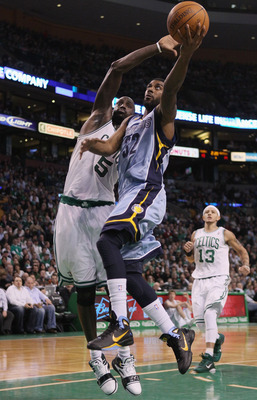 Elsa/Getty Images
Most analysts thought it was a good move when the Celtics drafted MarShon Brooks with the 25th pick in the 2011 draft.

10 minutes later, they traded the rights to MarShon Brooks away to the Nets for the rights to the 27th overall pick, JaJuan Johnson, and a second round pick in 2014.

Brooks has missed the past three games with injury, but he's averaging 15.4 points and a solid 4.6 rebounds a game on the season. His PER is 19.67. Brooks is one of the only bright spots for the Nets right now.

The Celtics are a team which desperately needs to get younger. Ray Allen is still a talented shooting guard, but he's going to be 37 years old this season.

Being groomed for the position by Allen would be great for the Celtics franchise.
New Jersey Nets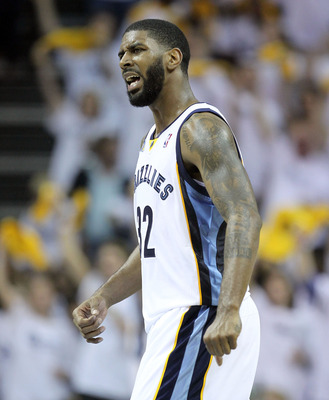 Andy Lyons/Getty Images
The Nets were in serious talks with the Grizzlies at one point to exchange Anthony Morrow and a draft pick for Mayo.

The Nets, though they've won their last two games, have started the season 7-13.

Deron Williams will become a free agent after this season and probably isn't too happy about his situation with the Nets.

Adding Mayo to their roster wouldn't convince Williams to stay, but it would free up more options to use in a trade that could nab the Nets Dwight Howard.

It's still very hard to justify the wisdom of trading away draft picks unless a Howard trade is truly on the horizon.
Indiana Pacers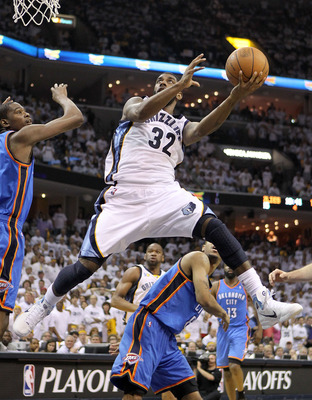 Andy Lyons/Getty Images
This trade almost happened once. No, twice.

The Pacers entered into trade talks with the Grizzlies twice and once nearly traded Josh McRoberts and a draft pick to the Grizzlies for Mayo.

Since current starter Paul George is more of a small forward and the Pacers are attempting to improve that position, Mayo is still an option.

The Pacers have a lot of young talent if they're willing to part with it that the Grizzlies could have their pick of.

Bringing Mayo to the Pacers would give them another scoring punch and improve the depth of their already impressive roster.
Keep Reading

Memphis Grizzlies: Like this team?