Mariano Rivera and the Best Closers in the History of Sports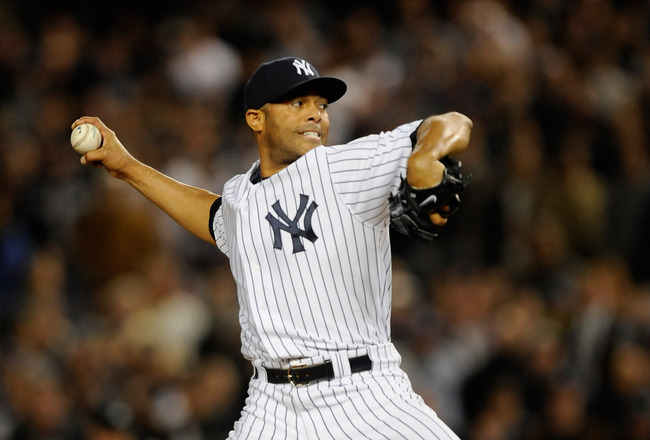 Patrick McDermott/Getty Images
Success for sports teams comes from winning. In order to win games you have to finish them. Athletes who are considered winners have been able to finish games.
Closers are more than the ninth-inning pitchers in baseball; they are players who are able to thrive when the pressure is on. When the game is on the line, closers are able to find another gear, put their team on their backs and find a way to win.
This list will look at the best closers in the history of sports.
Michael Jordan
Jordan is the greatest NBA basketball player that ever lived. People should compare Kobe to Jordan and LeBron to Magic.
Michael Jordan is a six-time NBA champion, five-time NBA MVP, 14-time All-Star and six-time NBA Finals MVP.
Jordan has filled his career with clutch shots and performances. Jordan won a playoff series and NBA championship with game-winning shots.
Tom Brady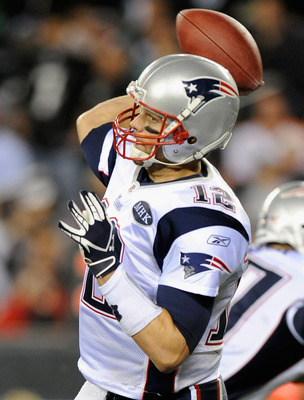 Patrick McDermott/Getty Images
I cringe when I write this because of how passionately I despise Tom Brady, but the guy always comes up big when he has to.
I would take Brady over any other quarterback in football if my team needed a game-winning drive in the final minutes to win the game.
Tom Brady has 24 career fourth-quarter comebacks and 33 game-winning drives.
John Elway
Elway is easily in the group of the top five most clutch quarterbacks of all time. He holds the record for closing games. His 35 fourth-quarter comebacks and 46 game-winning drives are both records.
He is the executive VP of football operations for the Denver Broncos and his quarterback is Tim Tebow. Tebow has been compared to Elway because of his ability to close out games. Maybe Elway criticizes Tebow because he is afraid that Tebow will surpass his records for fourth-quarter comebacks and game-winning drives.
Tebow in not on this list because he is still young in his career and has more to prove to be compared to all of these athletes.
Kobe Bryant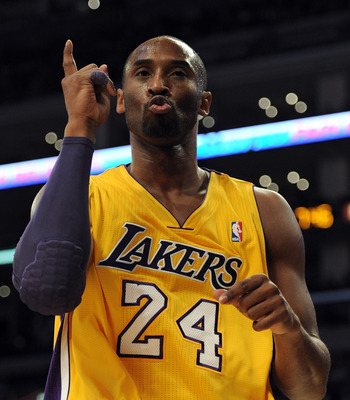 Harry How/Getty Images
Kobe Bryant is a five-time NBA champion, two-time NBA Finals MVP, 2008 NBA MVP and 13-time NBA All-Star.
Kobe Bryant is the best "closer" in basketball today, and the person that everyone should want with the ball in his hands with the game on the line. Mark Jackson often refers to Bryant as "the best closer in basketball."
For his career, regular season and playoffs, Bryant has made 36 shots in the final 24 seconds of a game in which the Lakers were tied or trailed by two or fewer points.
Many people question who the best player in basketball is: LeBron or Kobe? Nobody should question who is more clutch between LeBron and Kobe.
Tiger Woods
Despite all the recent problems Tiger has had, he still is one of the greatest professional golfers of all time, if the the greatest. If he finds his game again and becomes the "old Tiger," he will be able to pass Jack Nicklaus for the most major wins.
You don't become arguably the best golfer ever and the guy in line to win the most majors by not being a good "closer." Tiger has patented the fist pump after making a big putt.
In 2006, Woods was a perfect 11-for-11 in winning tournaments when going to the first tee box of the final round of a major with a lead or tied for the lead.
Adam Vinatieri
"Automatic Adam" was part of the Patriots' dynasty in the early 2000s. He helped Brady become such a clutch player by finishing off the memorable Patriot drives with game-winning kicks.
In Super Bowl XXXVI, Vinatieri's 48-yard field goal on the final play closed the game for the Patriots as they beat the Rams.
Then in Super Bowl XXXVIII, Vinatieri also kicked the game-winning field goal with four seconds left. This made him the first player to be the deciding factor in two separate Super Bowls.
With the Patriots, Adam kicked 18 game-winning field goals with less than one minute remaining.
Reggie Jackson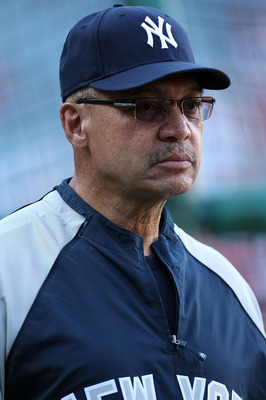 Stephen Dunn/Getty Images
I was trying to avoid putting any MLB hitters on the list because it is hard to be a consistent closer as a position player in baseball.
However, Reggie's three homers in three consecutive at-bats in the final game of the 1977 World Series basically won the series for the Yankees.
"Mr. October" has two World Series MVP awards and always delivered in the postseason when it mattered.
Larry Bird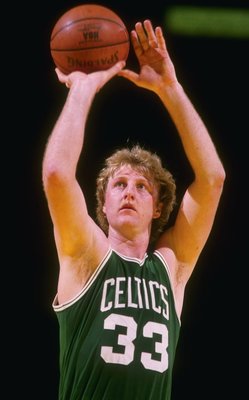 Getty Images/Getty Images
Bird was probably the best clutch NBA player of all time (even possibly more than Jordan). Larry Legend was able to always hit clutch shots and close games when he was asked to.
Teams knew he was getting the ball, double-teamed him, but they still couldn't stop him from making the big shot. While Jordan was probably the greatest ever, Bird was probably the greatest closer in NBA history.
Larry Bird was a three-time NBA champion, three-time NBA MVP and a two-time NBA Finals MVP.
Joe Montana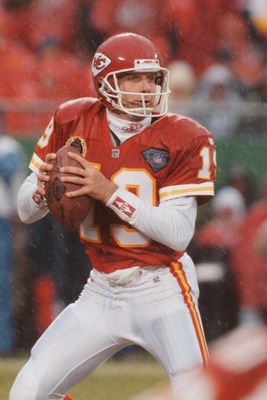 Todd Rosenberg/Getty Images
Arguably the best quarterback at closing out NFL games was Joe Montana. Tom Brady has been compared to Montana many times because of their abilities to close out games in the fourth quarter.
Montana led his team to a game-winning drive in the 1989 Super Bowl by driving down the field and throwing a touchdown pass with 34 seconds left. His nickname was "Comeback Kid."
Also, Joe Montana always closed the big games, as he never lost in a Super Bowl.
Mariano Rivera
Mariano Rivera has more saves than any other closer in the history of Major League Baseball. He is still going strong in his early 40s and remains as dominant as ever.
When the game is on the line, which is basically every time he is in the game, Rivera remains calm and baffles hitters with the same pitch he has been throwing his entire career.
Rivera is also probably the MVP for the Yankees for the past 20 years.
Keep Reading