NBA Free Agents: Predictions for Nene, David West and More Big Names
November 26, 2011
Doug Pensinger/Getty Images
Now that the NBA lockout is over it's time to start determining where the best free agents will land and there is no doubting that studs like Nene and David West are going to garner a ton of attention on the open market.
These two guys may be the biggest names, but they aren't the only big names available to the highest bidder.
While this certainly isn't going to be nearly as exciting as last season's free agency period which saw Chris Bosh and LeBron James take their talents to South Beach, there is still a lot at stake and a ton of good players available.
With that in mind here are some bold predictions for the biggest names on the free agent market:
Nene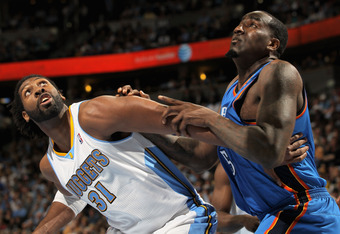 Doug Pensinger/Getty Images
Nene may be the biggest name on the market this season and after averaging 7.6 rebounds and 14.6 points per game last season, he has a lot to offer a team looking for a legitimate center.
He declined a contract extension with the Nuggets and also opted out of the last year of his contract, so it's safe to assume that he will be looking to go elsewhere.
The Detroit Pistons are desperate for size up front and are under new ownership. They need to make a splash in free agency to compliment rookie point guard Brandon Knight and this would be the perfect move.
They will most likely use the amnesty clause to get rid of bad contracts with either Richard Hamilton or Charlie Villanueva and in turn use that money to sign Nene.
David West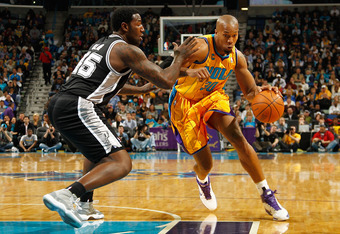 Chris Graythen/Getty Images
The New Jersey Nets need to do everything they can to put a legitimate team around Deron Williams in an effort to keep him around after this season.
West would be a great fit at forward and would give Williams a ton of great looks. He averaged 18.9 points per game and 7.60 rebounds in 2010-2011 and is known as one of the better big-man scorers in the NBA.
The Nets have a ton of money to work with and they need to make a big-time move. This would do the trick.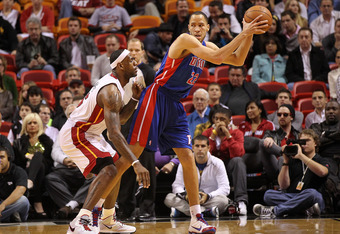 Mike Ehrmann/Getty Images
Prince is an NBA veteran with tons of playoff and championship experience with 118 playoff games under his belt. That in itself makes him an extremely valuable signing.
The common sense fit for him would be on a team looking for an extra piece that could turn them into contenders.
The Miami Heat need a consistent "glue-man" to help them make another run at the title and Prince would be a great fit.
The amnesty clause would allow for the Heat to drop an ineffective contract and would also allow the needed room to add Prince to the roster.
If Prince can accept his fate as a role-player, he would be an extremely valuable piece to the Heat's puzzle.
Jamal Crawford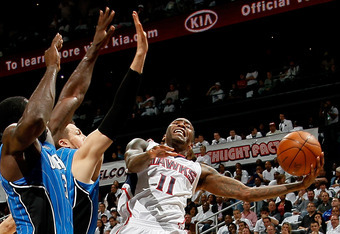 Kevin C. Cox/Getty Images
Crawford is from Seattle and he's come out and openly stated that he would like playing for the Trail Blazers, going as far as to call them a "team on the rise".
He's got friends on the team, Seattle ties, and the Trail Blazers will have the amnesty clause to work with.
It makes me wonder if Crawford wouldn't mind taking a little bit less than what the market thinks he's worth to play on a team he believes can do the business