Man or Muppet: Sports Figures Who Would Make Great Muppets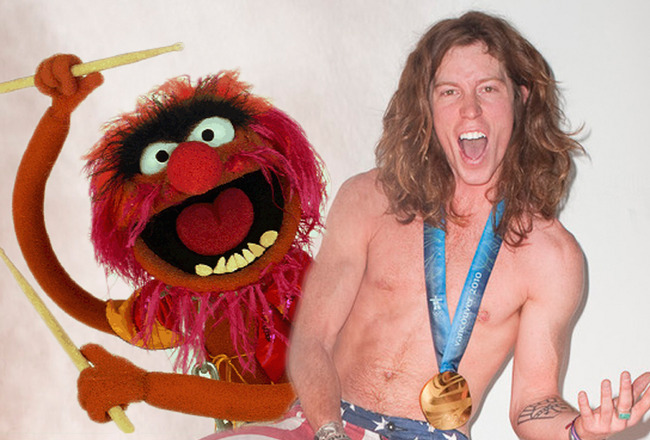 A few months back, as my final post on a site I created, I compiled a list of the top sports bloggers on the planet...as Muppets. It was my way of saying thanks, Internet.
Today, I have the great pleasure of being asked to do a similar post with athletes and sports figures. It's not an easy task, so I'm cheating and coming up with a list of some who look like Muppets and others I'd love to see turned into Muppets.
(LISTEN TO DAN'S INTERVIEW WITH KERMIT THE FROG HERE.)
Whenever anyone asks me why I am so fascinated with the Muppets, I explain that the genius of Jim Henson—and his legacy through the Henson company—is that the Muppets don't look like people; people look like the Muppets.
Think about it: have you ever said "Kermit the Frog looks just like my friend John." No, my friend John looks like Kermit. The girl I went to elementary school with looks just like Miss Piggy. Stan Van Gundy looks like Lew Zealand (it's uncanny, really).
With that, and not-so-coincidentally timed with the opening of The Muppets in theaters around the world—it's a wonderful movie that will make you smile the entire time—we're happy to present a list of sports figures we'd love to see as Muppets and some who we think already look like Muppets.
So grab a bowl of the world's second greatest gift and dig in.
As always, leave your own suggestions in the comments.
Peyton Manning (aka Sam the Eagle)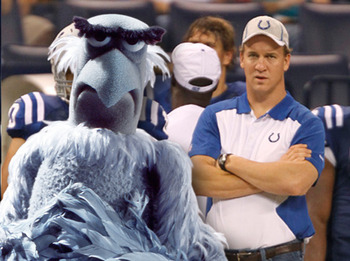 I mentioned the connection between Peyton Manning and Sam the Eagle when I asked Kermit what athletes he thought would make great Muppets.
The rectangular head, the serious demeanor (yet ability at times to not take himself too seriously), always being draped in blue.
This is as obvious as it gets.
Allen Iverson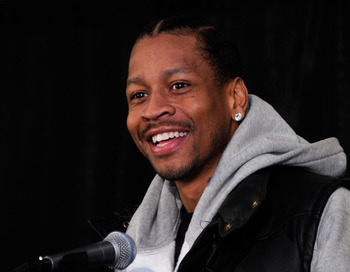 Ethan Miller/Getty Images
I told Kermit that Allen Iverson would make a great Muppet, suggesting he could be Clifford, the host of Muppets Tonight who has been seldom-used in the last 10 years (and does not appear in the movie). Clifford looks a little more like Etan Thomas, but I didn't think Kermit would know who that was.
Having said that, Iverson would make a great Muppet because he has that rare combination of edginess and likability. Couldn't you see a Muppet having this conversation with a lawyer? I can.
Lionel Messi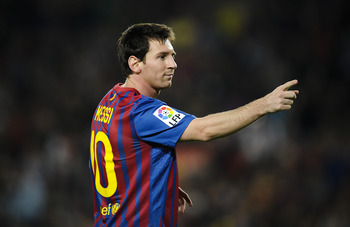 David Ramos/Getty Images
If there is an athlete today who most reminds me of Kermit the Frog, it's probably Leo Messi. He's small, constantly flailing his arms and legs while inexplicably maintaining complete control of his body (and the chaos around him) and without him, things just wouldn't be as good.
Simply put, he's the best.
Shaun White (aka Animal)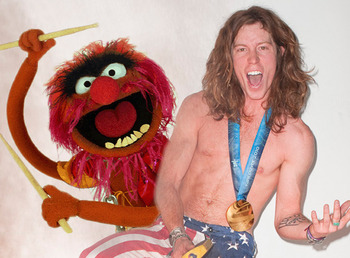 I admit I did not know that Shaun White basically gave himself the nickname Animal in an effort to distance himself from The Flying Tomato.
I'm not sure how I feel about an athlete giving himself the nickname of a Muppet, and I think that White is far more mild-mannered than Animal, especially in interviews. Having said that, they're both wild, crazy, do tons of dangerous stuff and have red hair.
It works.
Tim Lincecum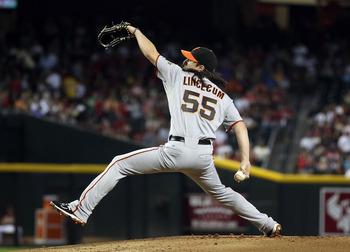 Christian Petersen/Getty Images
Try to convince me that Tim Lincecum's arms and legs aren't made of foam rubber. You can't.
Chuck Liddell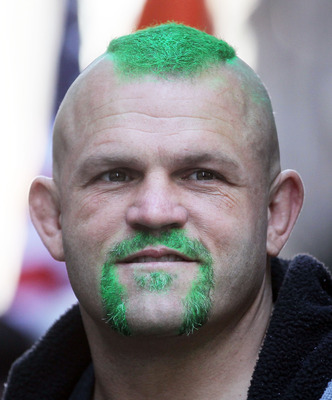 Mario Tama/Getty Images
Who wouldn't love to see Chuck Liddell made into a Muppet? And have you noticed how most Muppets don't have muscles like MMA fighters. We could be tapping into unchartered Muppet territory here, folks. Let's figure out a way to get The Iceman Muppetized in time for the next big movie.
Rob Ryan (aka Sweetums)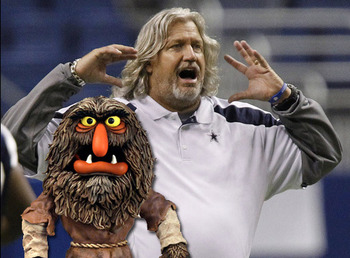 Presented without comment.
Clinton Portis (aka Southeast Jerome, Aka Dr. Teeth)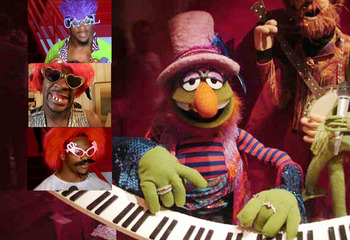 Are we sure Clinton Portis, whom I suppose still counts as an athlete despite not playing this season, is not actually a Muppet already?
How we miss Southeast Jerome and Portis' ridiculous cast of characters after games. The guy couldn't help his team win, but he was always entertaining in the postgame. If I were casting a live-action Muppet movie with athletes playing the roles of Muppets—a terrible idea, I know—Portis would be Dr. Teeth.
David Ortiz
Greg Fiume/Getty Images
I know that Big Papi ends up on too many lists, but he's too good to ignore on this one. The guy is big and lovable, and always smiling and having fun. Plus, outside of Pepe the King Prawn, there aren't enough Muppets with good accents.
Stan Van Gundy (aka Lew Zealand)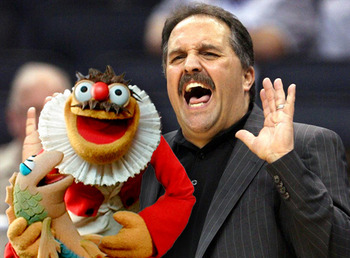 I have figured out how to fix the NBA lockout. Send Stan Van Gundy into the room with the players and owners and have him start throwing fish at everyone until a deal gets done.
Keep Reading