Memoirs from the Pine: My Basketball History
November 1, 2011
Dennis Grombkowski/Getty Images
Normally it's a pro athlete writing the tales of their sporting careers for all to read, not a 34 year old that has never played pro sports. Usually the stories they tell go for pages at a time and take you to the edge of your seat, or they talk about their run-ins with the law or the super models they've bedded.
Not me.
This is simply an article about my own history in basketball. More for the simple fact that I know how poor my own memory is now, so it would be nice to have all this documented somewhere for when I get old. So hang on for what won't be the ride of your life, but might just be something you can related to, enjoy reading and make you take a few moments to remember your own great times playing sports. 
My earliest memory of basketball is from 1988, playing for my primary school team when I was 11 and in grade six. The court was indoors and had lots of different lines marked on the floor, as it was a multi-purpose court. Basketball, netball, indoor soccer; the list goes on. I remember the smell of that court being dusty, mainly due to the fact that we would have to sweep the court before practice, as it was always covered in dust for some reason.
Our coach was Charlie Newman and he was a hard but fair man, and taught us all some great life skills, most importantly team work. I remember running laps of the court, doing layups until I was tired of them and practicing our passing and dribbling skills. Something that today's kids are sorely lacking. Fundamentals.
I remember not making the high school team in my first two years of trying, however, once I was in a new school and had new friends, I played on teams with mates from the ages of about 14 or 15. I never won anything individually or collectively during this time, as despite me being frustratingly competitive from an early age, I would rather play with mates and lose than play with strangers and win. I think of that logic now and I shake my head, but at the same time no matter how many games I lost I would still turn up eagerly the next week like we had a chance.
I was always excited to play. I never remember one time where I didn't want to play ball, no matter how many losses we had.
I remember getting to play for my high school team and not hustling back on defence, and how I'd stand at one end and cherry pick, but no-one would pass me the ball despite how open I was. I didn't deserve the ball since I wasn't playing both ends of the court. I hated my teammates for that, but in my heart no matter how mad I was I knew they were right. At that point they'd rather miss out on an open two points, than let the lazy guy score. Seemed harsh and stupid if they wanted to win to me then, however, now it all makes perfect sense.
I still don't like it though.
That would be the one and only time I played hoops for my high school.
From the age of about 15 I was organising teams and playing with mates at what we called the FDBA, which is now known as Frankston Basketball Stadium in Frankston (Victoria, Australia). We'd practice once a week as a team and I'd practice on my own all the time. If I wasn't breaking gutters at school by arranging make believe dunk competitions, I'd be at the outdoor courts near my house practicing my shooting and layups. I guess Coach Newman was always in the back of my mind. Then as I reached the senior years of high school I was playing two nights a week, practicing another two or three nights a week and I had also started coaching.
In year 11 I saw a sign posted up in my high school notice board saying that the local primary school team needed a coach, so I applied and got the job.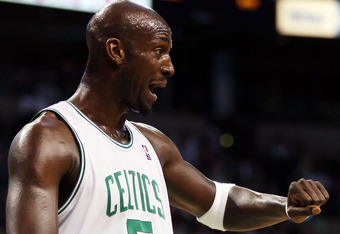 Elsa/Getty Images
It wasn't a job as in a full-time job or even a paying job, it was to train and coach a team of 10 and 11-year-old boys whose season had already started. I remember the first day I turned up to coach them, they were out of control. They were running everywhere and had no idea how to practice effectively, they had no leadership, they didn't even have a parent helping them out.
So we started with the same stuff I started with, we ran laps, we practiced passing and layups and we shot free throws. I remember this team well because they went from losing their first five games and being second last in the standings, to finishing one game outside the top four and only just missing out on the playoffs.
After such a great year and through having a cousin that was 11 or 12 at the time, who was also playing basketball, I got asked to coach his school team. Once again I had a group of kids with no control and no idea about how to practice properly, only this time we were in it together from the start of the season. That year we beat teams by massive margins, scores like 47 to 11, and not only were the starting five fantastic, but by the time the playoffs rolled around, the team was so deep we were unstoppable. In the first year with Patterson Lakes we had won the championship, and it was sweet. My first championship. As happy as I was, I was never satisfied as I didn't contribute personally. I was just the coach.
The next season was almost as good, however, I remember the one game that stopped us making the playoffs that year.
It was my fault.
We were up by a point with six seconds to play and the other team had the ball. One of our kids tried to steal the ball and fouled the kid with the ball pretty hard, but the referee didn't call anything and the buzzer sounded.
The game was over.
The other team was furious because there was no foul, and I felt like it was a hollow victory. So I told the referee to put the six seconds back on the clock and give them the ball, so if we won we would have won fairly. I wanted the kids to know that you can't get anywhere by cheating.
So the referee agreed and the other team inbounded the ball to a kid that was unguarded, who drove straight to the basket and scored the winning points. We lost. On the buzzer. Everyone hated me. However, they understood why and over time they forgave me.
I coached another year or two with Patterson Lakes and we went to the playoffs both years after that, I think we may have won the championship again in one of those years too. I remember a kid called Keiran that had cerebral palsy coming to play for the team, and he could only use one arm fully. He was taller than the other kids so straight away I was like "this kid will be able to block shots and get rebounds playing in the middle", and sure enough as he practiced more and played more he became a beast inside. Kids couldn't drive against us because if they got anywhere near the key, Keiran was coming after them like Dikembe Mutombo.
It was extremely satisfying for me to see him playing representative basketball for the Frankston Blues not long after that.
I'd play a few more years with mates and then one year I got asked to come and play in the CBA… no not the one you're probably thinking of, this was the Christian Basketball Association.
One night I had been struggling a lot with my shot and got the ball on the elbow for a jumper. I caught the ball and went up for the jump shot and as I was coming down my defender was going up, and my foot came down on his and as my foot hit the floor my ankle buckled and rolled flat to the floor one way then back again. I hit the floor and with a blatant disregard for their technical foul rule for any swearing, I screamed a four letter expletive. I dragged myself off the court by my arms (as I couldn't walk) and waited while a mate brought my car to the back door. My dad took me to the hospital where they put me in a wheelchair, and the doctor proceeded to tell me how he'd never seen anyone roll their ankle so badly without snapping some tendons or ligaments. I rode the pine for six weeks and watched as we lost every week feeling like I could have helped, but couldn't even walk without crutches or a walking stick.
A year or two later and I still playing in the CBA; we had a great team. We'd played well all season and were off to the playoffs for the first time in 10 years of playing basketball. It was a great feeling. We had a great shooter on the team called Aaron, and as we made our way to the finals I knew I'd have to play well. In the first half of the grand final I scored an embarrassing three points, and had shot something like one for nine from the field. I remember thinking if I can't help us by scoring I'll get Aaron the ball more for better shots, and that was exactly what I did. We went from trailing at the half by three points, to seeing us lead the game.
I had all the tricks. I'd drive and dish, I'd draw the defender and then kick to Aaron wide open for the three ball, and by the time the final buzzer sounded I had racked up seven dimes and we had won by 11 points. I finally had won a championship as a player, and it was sweet. I remember jumping like Michael Jordan did when he hit "The Shot" on Craig Ehlo. My dad was there and it was a great day.
I played with mates for a couple more years, however, once I started working long hours a long way from home it became harder and harder to keep doing. So I did the only thing I could, I started a work team.
I was working with a huge company at the time that had around 1,500 employees, so I figured it wouldn't be hard to find enough guys to play. We were working in Carlton (Victoria, Australia) and there were courts and competitions close by in Albert Park so I figured we'd play there. At the time a guy who had been playing with the Melbourne Tigers in the National Basketball League (NBL) was working with me, so I asked him if he'd like to play for the work team and he was so keen that he even organised pro uniforms from the same people that made the Tigers' uniforms.
The season started and we had a great time, however, once again it was a lot like the teams in high school. A great group of guys to play with, we all had a great time playing, but about the only way we won a game that year was if the other team didn't turn up.
Not only did we lose a lot, but the Tigers' player had bailed on us because he was tired of losing. Looking back now I can't blame him as he was a pro player with hacks by comparison, however, his only career highlight was being a white slam dunk competition winner.
Anyway, we finished up the season and most of the guys decided they didn't want to play anymore and quit. A year later the fire was burning inside me again and I organised another work team, this time playing in a different league at a level that suited our skills. 
Our first season in this league was terrible, and much the same as the previous one with one or two extra wins. However we came back again the following year and we had made one or two changes to the roster, that we knew would make for a more competitive team. We were taller, better shooters and for the first time in my life I was the guy that we'd use to shut down the other team's main weapon.
I'd talk more trash than Kevin Garnett and Michael Jordan put together.
I'd grab jerseys, put my hand in the face of my opposition like Reggie Miller and I'd get under their skin to the point where they had to concentrate more on me than their game. I loved it.
We made it to the grand final and I was excited and nervous. How would I play this time? Would I choke under pressure like in the last final I played in, or would I contribute to the win and help my team through scoring this time?
Lucky for me it would be the latter. I played like I had never played before. I made three layups including one worthy of a highlight package. I hit six three pointers which included one from three feet behind the line that I banked in. More importantly than this though, I did it all while taking the other team's best player out of his game completely. I talked more trash to him than I ever had before. I talk about his last miss, I told him to shoot because he'd miss and I even talked about his mother. That almost started a fight. He had gone from scoring 14 points for his team in the first half, to scoring two in the second half and I couldn't have been happier.
We won the final and I had finally got a championship that I contributed to in multiple ways. While handing me my trophy the referee told me I was the MVP of the final, and one of my teammates was MVP for the season. I couldn't have been happier.
This was also the last time that I played competitive basketball. About two years after winning a championship and being named finals MVP, I was hit by a car that failed to give way while riding my motorbike and damaged my left leg to the point where I can no longer play ball. As bad as it is that I can't play anymore, I take great pride in looking at the championship ring I had specially made to commemorate that special championship from 2004. I know I gave it my all, I loved my teammates, and it is truly one of the top five moments in my life.
These days I take great joy in watching basketball and commentating on it. In videos, podcasts, articles, tweets or face to face with other hoops fans, it's a part of my soul that I will always love and cherish.
There's nothing in the world like basketball.
I want to thank all the kids I've coached, all the teammates I've played alongside and my dad for all of the advice, guidance and late night shooting sessions in the backyard.
Thanks for taking the time to read my ramblings and I look forward to the NBA season getting started so I can write about my favourite topic in the world, the Chicago Bulls.
You can follow me on Twitter @CommissionerOTP