Miami Heat: Why the Fans Can't Handle a Cancelled Season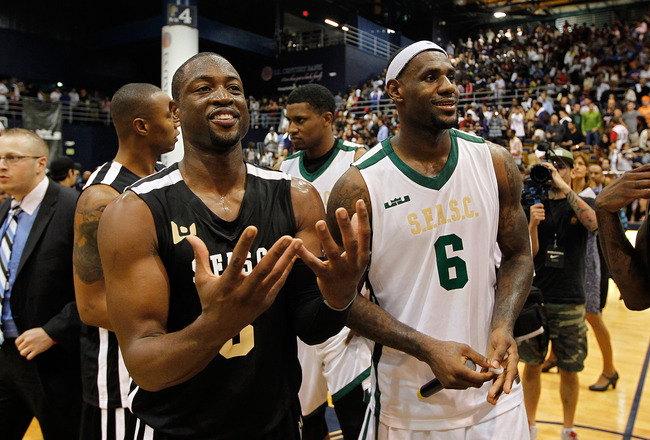 Mike Ehrmann/Getty Images
With the lockout cancellations inching closer to regular season games, the fans are starting to wonder what will happen without their beloved NBA games this year. After a wild season last year, there was no doubt that the upcoming season would be full of intensity and dramatic storylines, but it seems as though that's not going to happen.
If the season gets cancelled, the fans in South Beach aren't going to be very happy.
After the heights that the team rose to last season, Miami as a city is craving a follow-up season. Here are the reasons why basketball must happen in South Beach this year, or else...
The Sting of a Finals Defeat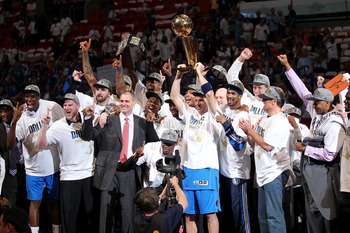 Mike Ehrmann/Getty Images
Nothing will piss off the Miami fans more than the inability to redeem the Heat's tough finals loss from this past season.
The fans want redemption with the All-Star players they currently employ, not guys who are a year older and farther removed from the sting of losing to a team they could have beaten.
Miami needs to be back on the court this month prepping for a return to the finals to come out on top this time around. The fans need that, too.
Hockey Isn't Going to Cut It for Heat Fans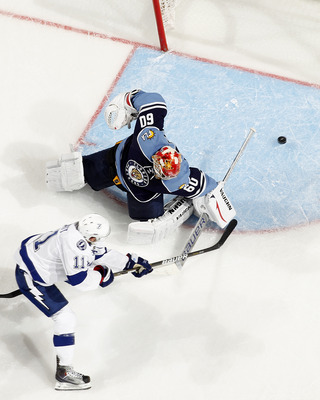 Joel Auerbach/Getty Images
If Miami doesn't see any official playing time this year, then fans could turn to the Florida Panthers of the NHL, right?
Um, not so much.
I like hockey, but I also know Miami Heat fans, and that's not a viable solution. They love their ball and wouldn't turn to a team that hasn't made the playoffs this millennium.
Heat fans love their ball, and hockey just won't cut it for them, which means that a cancelled season could really push them away if their other option is the Florida Panthers.
The Heat Could Lose More Players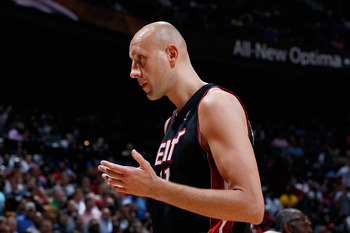 Kevin C. Cox/Getty Images
After the season ended in June, Big Z retired from the NBA. Considering that Miami has a number of veterans on their roster, a cancelled season could mean more retirements.
The Heat will have 10 players over the age of 30 by the time next season comes around, and who knows which of them will contemplate retirement or not be the same after a year away from organized ball.
Miami just added some big names to its roster; it can't afford to lose the rest of it.
The Big Three Experiment Is Just Getting Started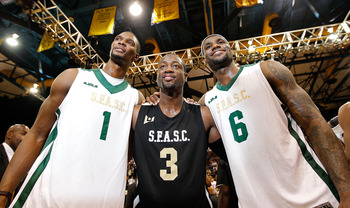 Mike Ehrmann/Getty Images
After the huge offseason Miami had before last season to acquire LeBron James and Chris Bosh, the Big Three era in Miami was under full swing. They gelled so well that the three stars led Miami to within two wins of being champions.
It would be a shame to have a cancelled season ruin all the work that the three players did to become teammates and not just a collection of All-Stars. They could be even better together this season, but if it's cancelled, they'll have to start from square one.
We Want a Championship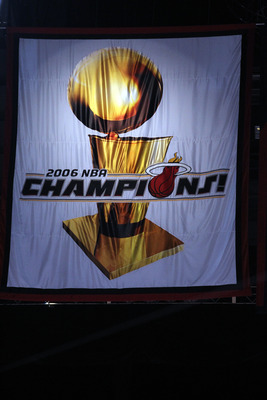 Ronald Martinez/Getty Images
Miami beat Dallas in 2006 to win the franchise's first ever title. The rematch last season didn't end the way they would have liked. What would happen this season? We won't know if the season gets cancelled.
Miami hast the potential to be title contenders for a long time, so how could the league rob the fans of a potential finals return? Anything can happen this NBA season, and the fans are expecting a finals berth. Let's give them a season and see what can happen.
Keep Reading

Miami Heat: Like this team?