NBA Trade Speculation: Useless Player Every Team Wishes They Can Get Rid of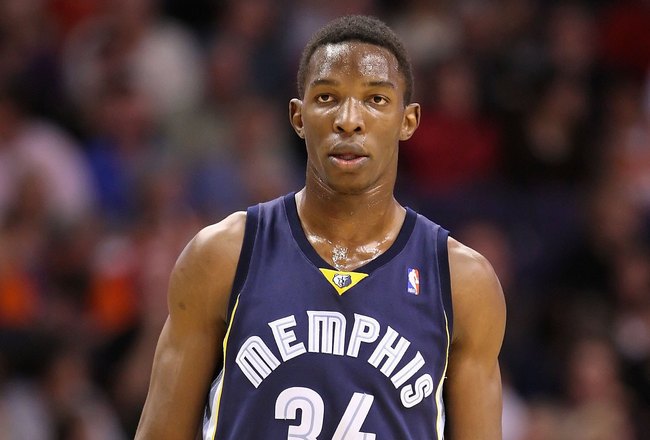 Christian Petersen/Getty Images
It seems like the 2011-2012 NBA season will end before it even starts. However, it is still fun to look at trade speculation that is going on around the league.
With this said, most trade speculation is about the best player on a team, but for the purposes of this article, we will take a look at the worst player on every NBA team.
It wouldn't be surprising that some of these players might be traded while you are reading.
Read on to see the most useless player on every NBA team.
Atlanta Hawks, Hilton Armstrong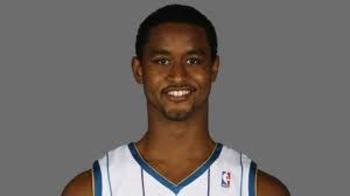 How many more centers does this team need?
Boston Celtics, Jermaine O'Neal
Nick Laham/Getty Images
The Celtics are paying O'Neal way too much money for being the player he used to be.
Charlotte Bobcats, DeSagana Diop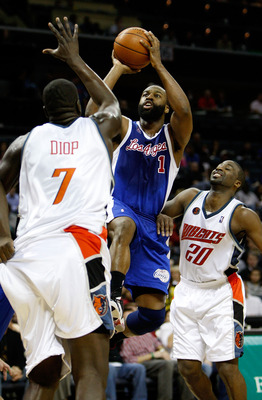 Streeter Lecka/Getty Images
For whatever reason, Diop was drafted eighth overall by the Cleveland Cavaliers in 2001.
Diop averages 2.1 PPG. Apparently the Bobcats think that deserves almost $7 million a year.
Chicago Bulls, Brian Scalabrine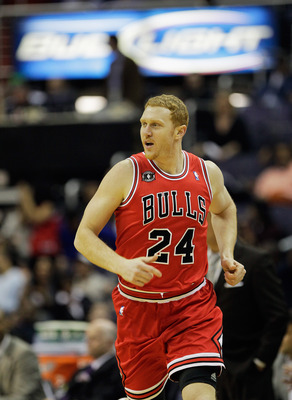 Rob Carr/Getty Images
If you Google the worst player in the NBA, Scalabrine's name will come up almost every time.
Cleveland Cavaliers, Luke Harangody
Ever since LeBron James left Cleveland, the players on the Cavaliers have been battling to not be the worst on the team.
Almost anyone on this team could make this list, but Luke Harangody tops them all.
Harangody was once a great player for Notre Dame, but now he can't guard anyone on the court. Not to mention, he is way too small for his style of play.
Dallas Mavericks, Ian Mahinmi
Tom Pennington/Getty Images
Mahinmi has been in the NBA D-League more times than Hasheem Thabeet.
Mahinmi fouls way too much and he can't stay healthy.
Denver Nuggets, Kosta Koufos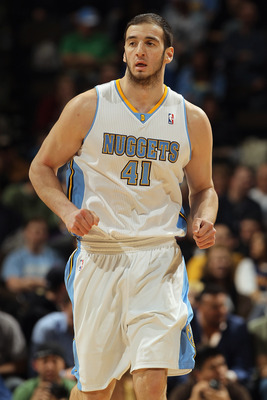 Doug Pensinger/Getty Images
This guy wasn't even that good for Ohio State, what makes anyone think he would be good in the NBA?
Koufos is the typical seven-footer who averages 2.3 RPG. Huh?
Detroit Pistons, Charlie Villanueva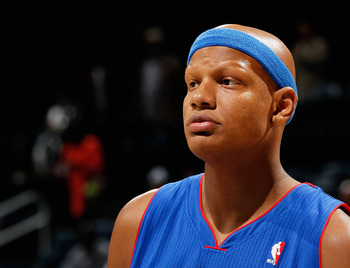 Kevin C. Cox/Getty Images
I don't know if Villanueva is worse on offense or defense. That is the only question about him here.
For a player who just chucks up shots, only plays when the ball is in his hands and who is lazy all around, it is very surprising that the Pistons would pay him so much.
Golden State Warriors, Jeremy Lin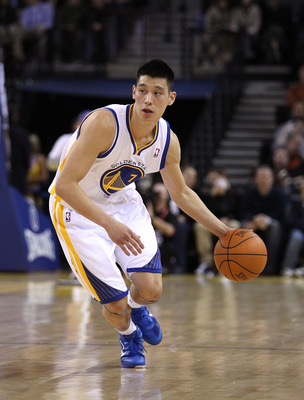 Ezra Shaw/Getty Images
Lin was a long shot coming out of Harvard. With 2.6 PPG and not even 10 minutes a game, Lin should have stuck to the books.
Houston Rockets, Hasheem Thabeet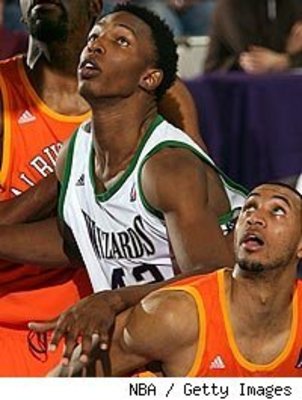 It is unheard of for the No. 2 draft pick to be moved down to the NBA D-League, but Thabeet managed to do this.
Thabeet put up 1.1 PPG last season and 1.6 RPG. It really doesn't get any worse than this, especially for someone who almost got picked first in the NBA draft.
Indiana Pacers, Brandon Rush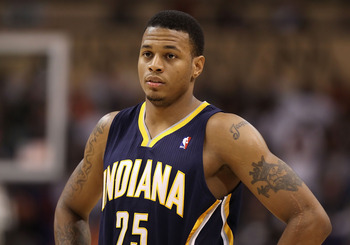 Christian Petersen/Getty Images
Rush gets way too much playing time for being such a bad player.
It seems like he did not really work on anything basketball related in the offseason because he will get a five-game suspension to start the year for breaking the league's substance-abuse policy.
Los Angeles Clippers, Jarron Collins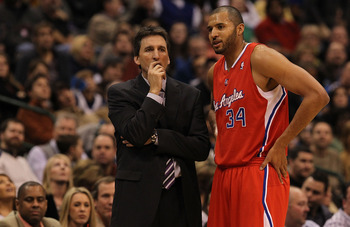 Ronald Martinez/Getty Images
Collins is almost 7'0" tall and he couldn't even average more than one PPG or one RPG last season.
Los Angeles Lakers, Luke Walton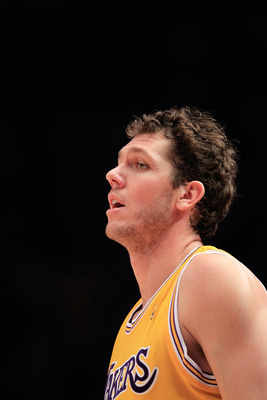 Chris Trotman/Getty Images
I would have loved to put Ron Artest (Metta World Peace) in this slide, but his defense keeps him safe.
Walton was a pretty good player at one point for the Lakers. Now, he has back problems and the Lakers are paying him way too much money.
Memphis Grizzlies, Ishmael Smith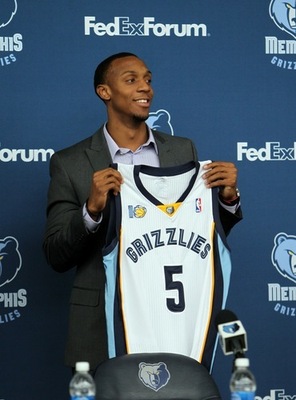 When you are traded halfway through the season as a rookie, you know you are bad.
Miami Heat, Joel Anthony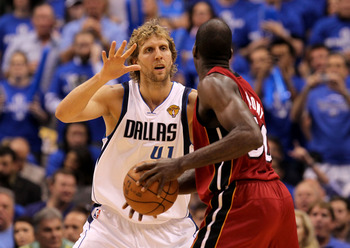 Ronald Martinez/Getty Images
Anyone not named LeBron James, Dwayne Wade or Chris Bosh is the most useless player on Miami. However, Joel Anthony has shown that he is by far the most useless player on the Heat.
Anthony is horrible at rebounding, despite being a center. The Heat can't possibly be happy with his offensive production either.
Milwaukee Bucks, Jon Brockman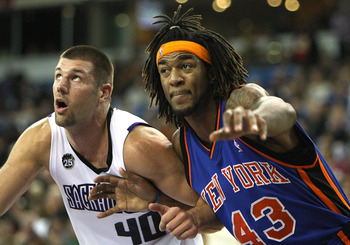 Jed Jacobsohn/Getty Images
Brockman is a decent rebounder, but other than that he is worthless.
He fouls way too much and he is hardly efficient on offense.
Minnesota Timberwolves, Lazar Hayward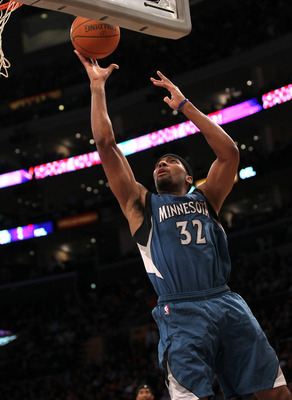 Stephen Dunn/Getty Images
Hayward is undersized and he can't score (3.8 PPG).
His average shooting and poor rebounding skills (1.7 RPG) are not helping his cause.
New Jersey Nets, Johan Petro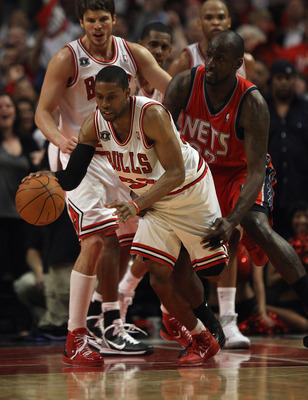 Jonathan Daniel/Getty Images
Petro has been in the league for six years and he still has not made any progress.
The only thing keeping him in the league is his 7'0" frame.
New Orleans Hornets, Patrick Ewing Jr.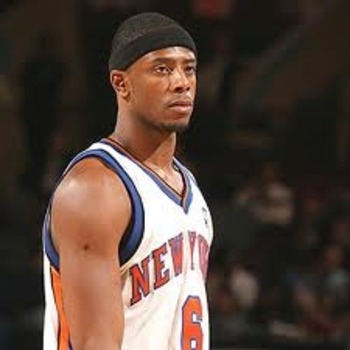 The only thing that this guy has going for him is he has his dad's name.
New York Knicks, Renaldo Balkman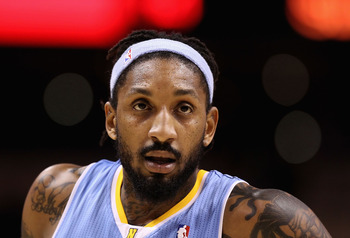 Christian Petersen/Getty Images
Balkman found himself at the end of the bench in Denver.
This will not be much different in New York.
Oklahoma City Thunder, Nate Robinson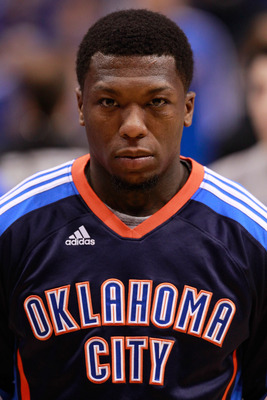 Tom Pennington/Getty Images
As much as I like Robinson, he is useless outside of being a tremendous dunker.
Robinson is a poor decision maker. That is not something you want in a point guard.
If Robinson wasn't getting paid so much money then maybe he wouldn't be as useless, but he's getting paid over $4 million just because he won an NBA dunk contest.
Orlando Magic, Chris Duhon/Gilbert Arenas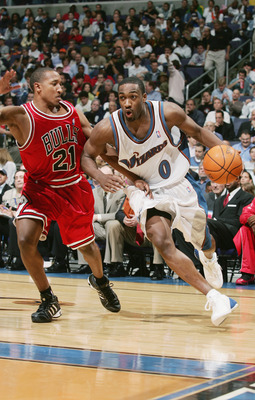 Doug Pensinger/Getty Images
As long as Arenas is a bench player, he will be useless. Arenas is the highest paid player on the team. Once Arenas becomes the starter for Orlando, he will be far from useless.
I find it hard to believe that a backup point guard makes two times more than the starting point guard.
Once and if Arenas gets the starting point guard job, Chris Duhon will get the honor of being the most useless player on the Magic.
Duhon is a very poor contributor. Playing behind Jameer Nelson and Arenas does not help his cause.
Philadelphia 76ers, Marreese Speights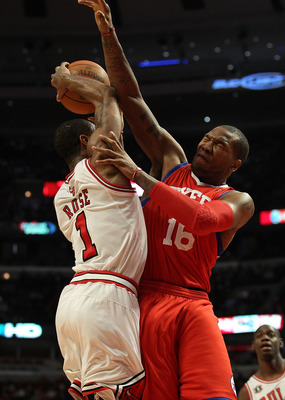 Jonathan Daniel/Getty Images
Speights should have stayed with the Florida Gators a little longer.
He shoots the ball just about every time he gets it and he is one of the worst defenders in the league. Speights is not much of a team player by any means.
Phoenix Suns, Josh Childress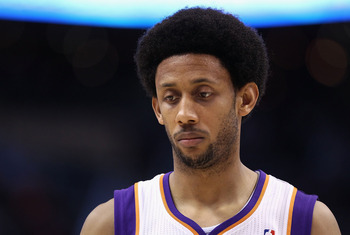 Christian Petersen/Getty Images
Childress played basketball in Greece for the last two years, where he wasn't very good.
What makes Childress think he will magically be better in the NBA?
Portland Trail Blazers, Armon Johnson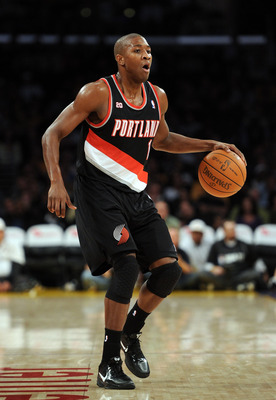 Harry How/Getty Images
This spot would have been perfect for Greg Oden if he wasn't a free agent.
However, with the additions of Raymond Felton and Nolan Smith, Johnson will be lucky to get playing time this year. That is not saying a lot though since he only averaged 7.3 MPG last year.
Sacramento Kings, Hassan Whiteside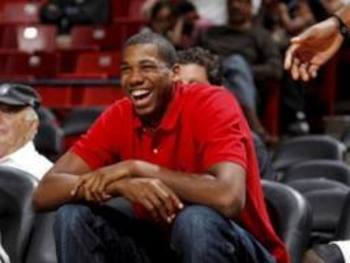 Whiteside battled a knee injury in his first year in the NBA, allowing him to only play in one game. It wouldn't have mattered much though.
Whiteside is not a very skilled basketball player and he lacks offensive talent.
San Antonio Spurs, Antonio McDyess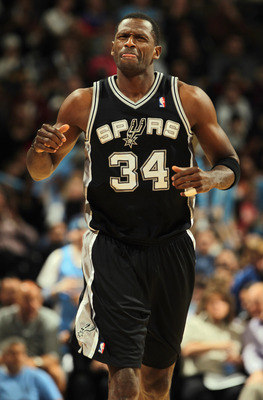 Doug Pensinger/Getty Images
How McDyess started for the Spurs is beyond me.
I guess you just have to be old and have a really bad turnover ratio to start for the Spurs.
Toronto Raptors, Solomon Alabi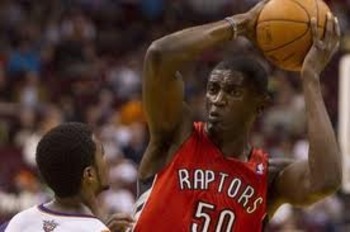 Alabi is a seven-footer who can't rebound the ball. He really doesn't have an offensive game either.
At least he has great leadership skills going for him.
Utah Jazz, Derrick Favors
Al Bello/Getty Images
Wasn't Favors supposed to be good?
Being traded your rookie year is pretty pathetic, especially when you were the third pick in the 2010 NBA draft.
Washington Wizards, Rashard Lewis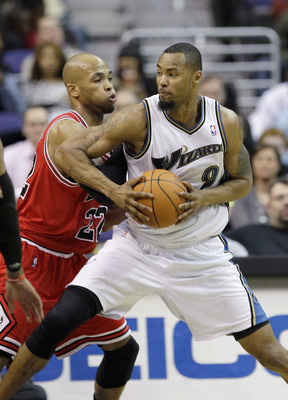 Rob Carr/Getty Images
Lewis is getting paid over $21 million this year with the Wizards. May I remind you that he had his worst season in years last year.
When you are making that much money, you better be scoring more than 11.7 PPG.
Keep Reading