10 Greatest No. 2 Picks in NBA Draft History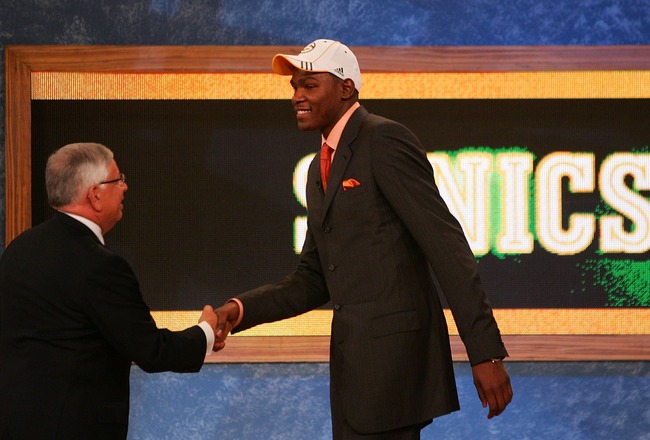 Did KD make the cut?
Chris McGrath/Getty Images
Sometimes second place isn't so bad. Sure, you don't get all the glory of #1, but who wants all that pressure? As the #2 overall pick of the draft each year, you get more money than every player but one but have much lower expectations than that one guy. Sounds like the perfect spot right?
If you'd ask these 10 NBA greats, I'm sure they'd say they were happy to be drafted where they were.
10. Kevin Durant, 2007, Seattle SuperSonics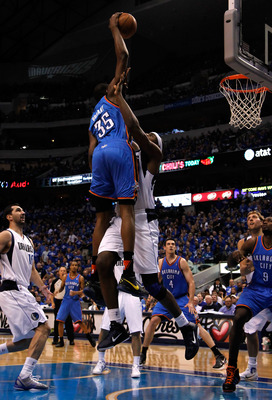 Tom Pennington/Getty Images
Honors: 2 Time All Star, 07-08 ROY, 2 Scoring Titles, 2 Top 5 MVP Voting
Career Avg: 25.9PPG, 6.3RPG, 2.7APG
Notes: The young, prolific scorer hasn't had time to rack up too many stats or awards, but his potential to do so lands him on this list. Brace yourselves for a string of All Star games and scoring titles while MVP's and World Championships could also be around the bend.
Who went #1? Greg Oden, Portland
9. Earl Monroe, 1967, Baltimore Bullets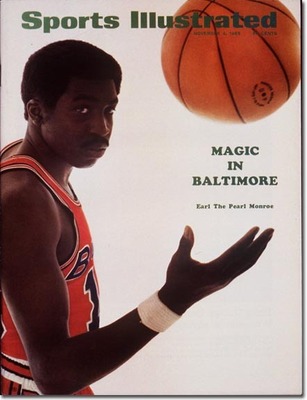 Honors: 4-Time All Star, 67-68 ROY, 1 Title with 73 NY Knicks, HOF in 1990
Career Avg: 18.8PPG, 3.9APG, 46.6%FG
Career Ranks: PTS(71)
Notes: Earl "The Pearl" was a terrific talent during his career. He averaged 16/3/3 and shot 53% from the field to help the Knicks win the 1973 Championship.
Who went #1? Jimmy Walker, Detroit

8. Alonzo Mourning, 1992, Charlotte Hornets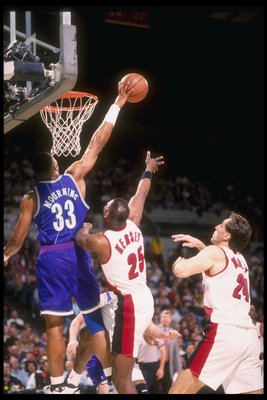 Otto Greule Jr/Getty Images
Honors: 7-Time All Star, 2-Time DPOY, 2-Time Top 3 MVP Voting, 1 Title with Miami Heat (2006)
Career Avg: 17.1PPG, 8.5RPG, 2.8BPG, 52.7%FG
Career Ranks: FG%(33), BLK(12), BPG(6)
Notes: Zo was an absolute monster inside on both ends of the floor, putting up very impressive career numbers. He peaked in the late 90's when he narrowly missed out on an MVP twice, losing to Karl Malone in 1999 and Shaq in 2000.
Who went #1? Shaquille O'Neal, Orlando

7. Gary Payton, 1990, Seattle SuperSonics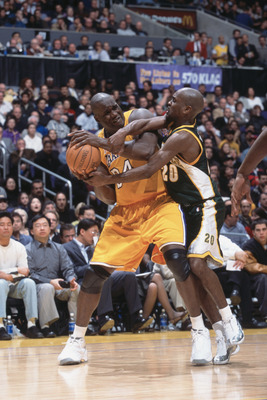 Jeff Gross/Getty Images
Honors: 9-Time All Star, 95-96 DPOY, 9-time All NBA Defense, 8 Top 10 MVP Voting, 1 Title with Miami Heat (2006)
Career Avg: 16.3PPG, 6.7APG, 1.8SPG
Career Ranks: AST(8), STL(4), MP(9)
Notes: No one had a bigger chip on their shoulder than "The Glove." He played with a tenacity on defense we rarely see, especially for his size. He joined Alonzo on the Miami Heat bandwagon in 2006 as the two rode into Ring Town, just in time.
Who went #1? Derrick Coleman, New Jersey
6. Isiah Thomas, 1981, Detroit Pistons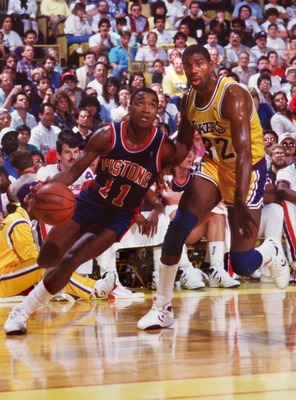 Rick Stewart/Getty Images
Honors: 12 Consecutive All Star Games (82-93), 2 Titles with Detroit Pistons (89,90), HOF 2000
Career Avg: 19.2PPG, 9.3APG, 1.9SPG
Career Ranks: PPG(71), AST(7), STL(15)
Notes: Isiah is considered one of the greatest point guards of all time as he led the ferocious Detroit Pistons to back-to-back titles. He was a star during the NBA's golden generation (Magic, Jordan, Bird) that helped raise the league's popularity to new heights, paving the way for the hugely popular game of today.
Who went #1? Mark Aguirre, Dallas
5. Bob McAdoo, 1972, Buffalo Braves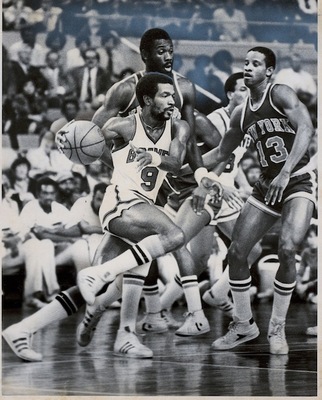 Honors: 5 Consecutive All Star Games (74-78), 72-73 ROY, 74-75 MVP, 2 Titles with LA Lakers (82, 85)
Career Avg: 22.1PPG, 9.4RPG, 1.5 BPG 50.3%FG
Career Ranks: PPG(31), RPG(65), BLK(49)
Notes: Somehow, Bob McAdoo is consistently overlooked in lists of this nature. He played for 7 different teams in his high-flying 14 year career, including 5 teams in a 4 year span from 1978-1981. This movement was not common among stars during the time period, which is likely what hurt his legacy.
Who went #1? LaRue Martin, Portland
4. Jason Kidd, 1994, Dallas Mavericks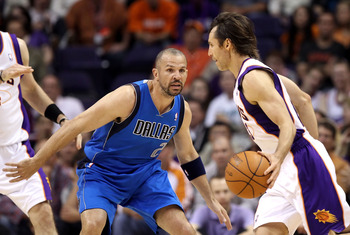 Christian Petersen/Getty Images
Honors: 10-Time All Star, 94-95 ROY, 4-Time All NBA Defense, 5 Top 10 MVP Voting, 1 Title with Dallas Mavericks (2011)
Career Avg: 13.2PPG, 6.5RPG, 9.1APG, 2.0SPG
Career Ranks: AST(2), STL(3), REB(65), 3P(3), MP(10)
Notes: I know, I know. Some of you are heading for the swear jar, quarter in hand. Jason is the ultimate team player and one of the most well-rounded in history. He is third all time in career triple-doubles, ahead of names like Wilt Chamberlain, Larry Bird and Michael Jordan. Assists, steals, rebounds, defense, three pointers... the guy can do it all and has for a long time.
Who went #1? Glenn Robinson, Milwaukee
3. Bob Pettit, 1954, Milwaukee Hawks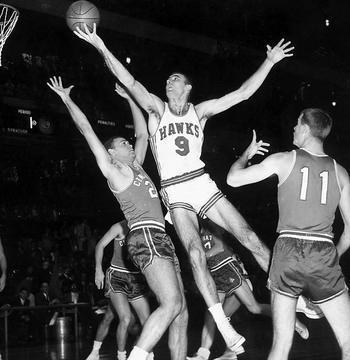 Honors: 11 Consecutive All Star Games (55-65), 54-55 ROY, 58-59 MVP, 1 Title with St. Louis Hawks (1958) , HOF 1971
Career Avg: 26.4PPG, 16.2RPG
Career Ranks: RPG(3), PPG(7), MPG(9), FGM(15)
Notes: Bob Pettit was one of the most dominant players of his era. He would have racked up more titles had Bill Russell not been hogging them all. Pettit's Hawks lost 3 times in the NBA Finals to Russell's Celtics, twice in 7 games!
Who went #1? Frank Selvy, Baltimore
2. Jerry West, 1960, LA Lakers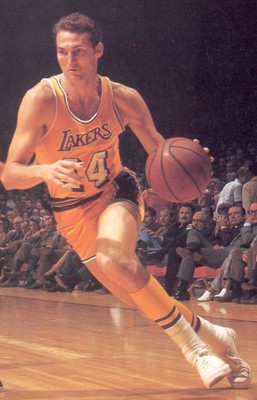 Honors: 14 Consecutive All Star Games (61-74), 8 Top 5 Finishes for MVP, 1 Title with LA Lakers (1972), HOF 1980
Career Avg: 27.0PPG, 5.8RPG, 6.7APG, 2.6SPG
Career Ranks: PPG (5), FTM (5), PTS(19), AST(25), MPG(7)
Notes: West was a remarkable offensive talent, amassing points and assists like no others until his time. He was one of the first great point guards and influenced the game greatly. His impact will forever be felt as his outline was used when forming the NBA logo we use today. I'm going to say it was from this picture, looks pretty dead on to me.
Who went #1? Oscar Robertson, Cincinnati
1. Bill Russell, 1956, St. Louis Hawks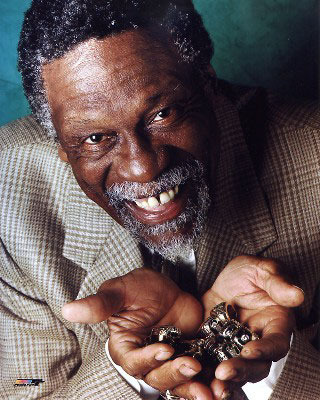 Honors: 12 Consecutive All Star Games (58-69), 5-Time MVP, 11 Titles with Boston Celtics, HOF 1975
Career Avg: 15.1PPG, 22.5RPG, 4.3APG
Career Ranks: MIN(24), REB(2), RPG(2)
Notes: The reason Bob Pettit was not the most dominant player of his time is because Bill Russell was. He was the centerpiece of the greatest pro sports dynasty of all time as his Celtics won 11 of 13 NBA Championships including 8 consecutive from 1959 to 1966. In every list of top NBA players of all time, he is usually in 4-6 range and rightfully so.
Who went #1? Sihugo Green, Rochester
Other Notable No. 2s
Jonathan Daniel/Getty Images
Len Bias (1986, Boston Celtics): The University of Maryland star had high hopes, but tragically passed away before he got to record a single NBA stat.
Wayman Tisdale (1985, Indiana Pacers): Wayman was one of the greatest collegiate basketball players of all-time. He was the first freshman All-American and added two more before he left Oklahoma for the NBA. In May of 2009 he lost a long battle with cancer.
Sam Bowie (1984, Portland Trail Blazers): Unfortunately, Bowie became famous for who was drafted No. 3 in 1984, His Airness, Michael Jordan. Try living up to that.
Shawn Bradley (1993, Philadelphia 76ers): Who could forget the goofy 7'6" German from BYU. He ranks 15th all-time with 2,119 blocks.
Tyson Chandler (2001, LA Clippers): As good as he has been in his career, he is just now coming into his own. With several years left, Chandler will make a run up the list of great centers. Or at least the All-Time Alley Oops list.
Marcus Camby (1996, Toronto Raptors): Has had a very solid career, averaging 10.0 ppg and 10.0 rpg. Currently has the funkiest shot I have ever seen, but he somehow gets that midrange "jumper" to go in with alarming regularity.
Keep Reading