NBA Free Agency 2011: 5 Teams That Have Little Room to Work with This Summer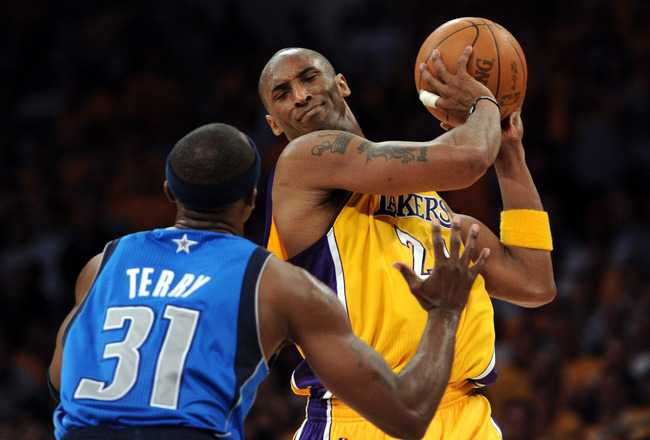 Harry How/Getty Images
When the NBA lockout ends—which may not be for a long time—teams are going to be scrambling to re-sign their players and try and improve their teams through free agency.
There has been speculation that the next Collective Bargaining Agreement will include a lower overall salary cap, which means teams are going to have to cut down on their payroll and maybe even move some of their larger contracts.
Some teams in the NBA are going to be hurt by this and are going to have little room to work with when trying to sign free agents. Here is a list of those teams.
5. Atlanta Hawks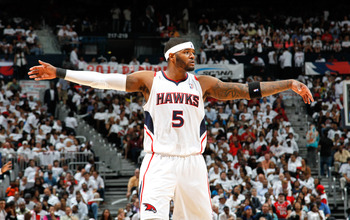 Kevin C. Cox/Getty Images
While the Atlanta Hawks may have a few trade chips on their roster that they can move to improve their team, in terms of free-agent flexibility they are in trouble.
The Hawks just signed Joe Johnson to a massive contract last offseason and currently have the sixth-highest payroll in the NBA.
The Hawks are going to have to overspend to re-sign Jamal Crawford; giving him a new contract will put them even higher over the salary cap.
The Hawks don't have any major pieces coming off the books other than Crawford, but with their payroll already nearly maxed out, the only way they will be able to improve next season is via trade.
Josh Smith will be a highly sought after player and Atlanta may be able to swap him for some young talent to try and rebuild their team for the future.
Atlanta is a team that will never win an NBA title as currently constructed—they need to enter a rebuilding stage whether they want to or not.
4. Miami Heat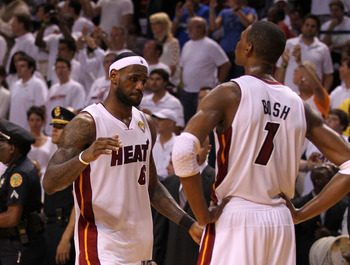 Mike Ehrmann/Getty Images
While the Miami Heat have little room for improvement, they could still use some pieces that will be very hard for them to acquire.
The Heat have a payroll of around $65 million, and with the new salary cap expected to be lower than the current one (which is about $58 million) the Heat will have trouble building around the "Big Three."
The Heat are probably title favorites as currently constructed, but still need to work on re-signing Mario Chalmers and could use some depth off the bench.
The Heat are weak in the frontcourt and could also use another big man in their rotation to help with rebounding, defense and overall toughness.
One advantage the Miami Heat do have, however, is veteran players willing to take large pay cuts to sign with them. Veteran players who have earned their money and just want a chance at a championship are going to love the idea of signing with the Heat.
Even with that, the Heat are going to need a little luck this offseason if they want to improve their roster.
3. Boston Celtics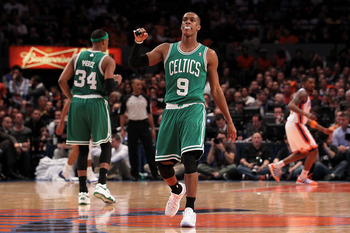 Nick Laham/Getty Images
The Boston Celtics are still trying to chase one last title with the core of the original "Big Three," but they get farther and farther away with each passing season.
The Celtics have the fourth-highest payroll in the NBA and have very little room to add free agents.
The Celtics need to add some youth and athleticism if they are going to compete with the Chicago Bulls, Miami Heat and even the New York Knicks in the Eastern Conference—and because of their salary situation, they will not be able to.
The Celtics also have to decide whether or not to bring back Jeff Green and Glen Davis, who will both cost a pretty good amount of money, only increasing their payroll.
Along with re-signing those two, the Celtics must address the center position and absolutely need a replacement for the Kendrick Perkins/Shaq situation.
Without a consistently solid center, this team is going nowhere next season, and they know it.
2. Los Angles Lakers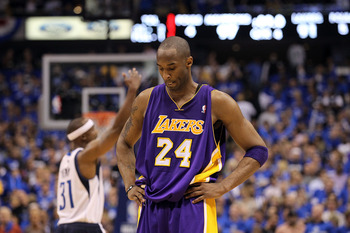 Ronald Martinez/Getty Images
The Los Angles Lakers have by far the highest payroll in pro basketball and are going to have very limited spending options whenever the lockout ends.
While the Lakers are not far from winning the NBA title, the few moves they need to make are going to be difficult and they may end up having to trade a large part of their core to improve.
The Lakers are most likely going to lose Shannon Brown and are going to miss the depth he brought them along with his athleticism and bench scoring.
Other than that, the Lakers aren't losing much of anything, but now need a backup shooting guard and a real point guard.
Point guard is the position the Lakers absolutely need to improve on and another year of the Steve Blake/Derrick Fisher experiment will only end badly.
Adding a real point guard to this team will put them right back into title contention; not adding one will kill their chances for another title.
1. Orlando Magic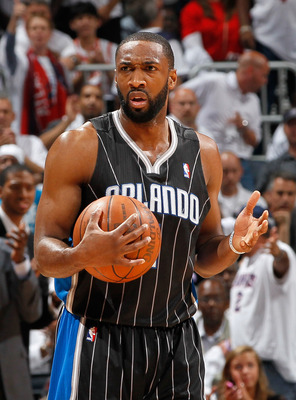 Kevin C. Cox/Getty Images
The Orlando Magic and their GM, Otis Smith, went into crazy spending mode trying to build around Dwight Howard and now they'll have to pay for it.
The Magic have the second-highest payroll in the NBA and have almost nothing to show for it.
The currently constructed Magic team was so poorly put together that they have almost no way of adding or even getting rid of any players.
Aside from Dwight Howard, every player on their roster seems to be an "immovable contract" that no team would want to take on.
No player on their team carries any value aside from the only one they want to keep—and it looks like doing that will be very difficult.
The Orlando Magic are a perfect example of why the current salary system is broken and why the league is locked out.
The best moves the Magic can make are trading Dwight Howard for young talent, waiting for their terrible contracts to expire and rebuilding—hopefully with a little smarter spending and without Otis Smith.
Keep Reading