Yao Ming of Houston Rockets To Retire: 10 Surprising NBAers with More Rebounds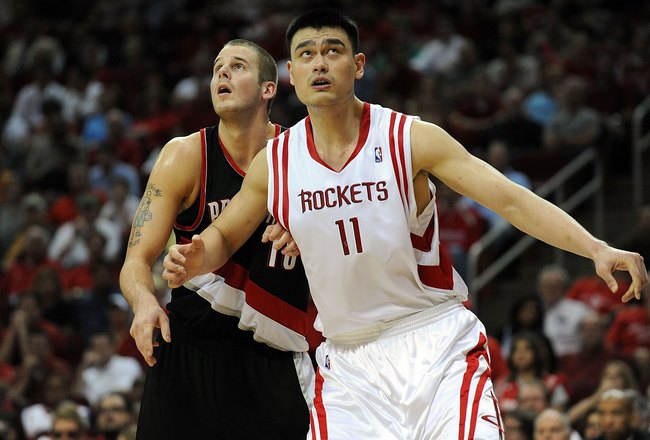 Ronald Martinez/Getty Images
Yao Ming of the Houston Rockets has scheduled a July 20 news conference in Shanghai to talk about his NBA future.
It is all but official that Ming will announce his retirement at that time, confirming significant speculation about his playing status.
If he does retire, Yao will finish out an uneven career that started as a wondrous, global adventure and ended with questions about what could have been.
To be fair, Ming's career, if it is in fact over, will have been seriously and negatively impacted by injuries and health matters.
In eight seasons with the Rockets, Ming only played three full seasons—his first three in the NBA.
In fact, out of 486 games played, he hit the court 244 times (a hair over 50 percent of his total games played) in those first three years.
No one knows what kind of career he would have had if he could have been more durable.
It is strange to see the unlikely list of current players that will finish their careers with more rebounds during the regular season than Yao.
Right now, Ming is No. 42 among active players in regular-season rebounds (4,494)...42nd!
Here are 10 surprising NBA players who have pulled down more boards than the 7'6", 310-lb. All-Star center:
10. Ray Allen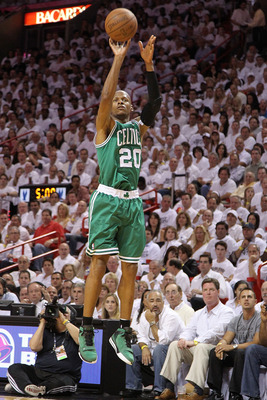 Mike Ehrmann/Getty Images
Ray Allen is known as a sharpshooter.
In fact, he is the NBA all-time leader in three-pointers attempted and made.
But, evidently, he has also been a decent rebounder from his shooting guard position.
He has pulled down 4,708 rebounds in his 15-year career.
9. Vince Carter
Kevin C. Cox/Getty Images
Over the years, Vince Carter has been known for his elite-level athleticism and dunking ability.
Who can forget his "elbow in the rim" dunk in the 2000 NBA Slam Dunk competition.
From the wing, Carter has filled more than his share of highlight reels by throwing it down with authority and creativity.
Carter also has grabbed a few boards along the way, snatching 4,811 rebounds during his 13 years in the Association.
8. Rashard Lewis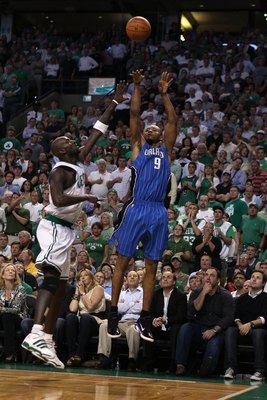 Elsa/Getty Images
Rashard Lewis is one of the best beyond-the-arc shooters among big men (6'9" or taller) in NBA history.
In fact, he is No. 7 in made three-pointers among all players.
Lewis' reputation is that he hangs around the outside too much.
Apparently, he must have been in the right place at the right time.
Lewis has 5,093 career rebounds so far in his 13 years of lacing 'em up.
7. Jeff Foster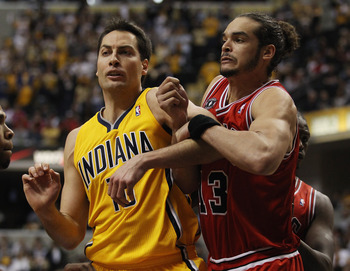 Jonathan Daniel/Getty Images
If someone would have asked me when Yao came into the league, "Who will have more career rebounds, Ming or Jeff Foster?" I would have suggested that person immediately undergo drug testing.
The thought that the former pride of Texas State University would have pulled down more boards than the 7'6" center from Shanghai is laughable...but true.
So far, during his 12 years in the league, Jeff Foster has grabbed 5,206 rebounds—over 700 more than Yao.
6. Troy Murphy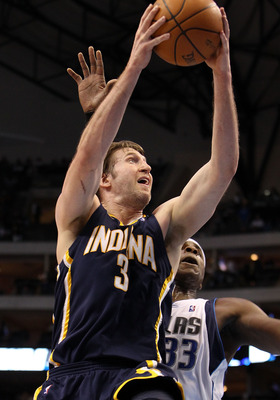 Ronald Martinez/Getty Images
After a fantastic collegiate career at Notre Dame, Troy Murphy moved on to the NBA with many people wondering whether his game would translate.
Now, 10 years later, Murphy is still in the league playing productive minutes.
(Side note: Murphy played in his first and only NBA playoff game this past season as a member of the Boston Celtics.)
Murphy has always worked hard on the glass, and it has paid off.
He has 5,468 career rebounds—just short of 1,000 more than Yao.
5. Samuel Dalembert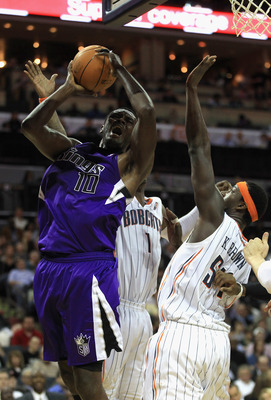 Streeter Lecka/Getty Images
Samuel Davis Dalembert has been a shot-blocking beast ever since he came into the league nine seasons ago.
Dalembert has rejected 1,247 shots so far in his NBA career.
He is also a strong rebounder, latching onto 5,501 boards.
Because of his significant interior game, Dalembert is a sought-after commodity in the league.
4. Paul Pierce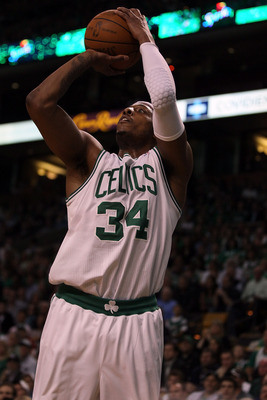 Elsa/Getty Images
Paul Pierce is one of the NBA's premier scorers.
Pierce is one of only three Celtics, alongside Larry Bird and John Havlicek, who have scored over 20,000 points in their careers with the Celtics alone.
But, the Southern California native also knows how to clean the glass.
In his 13 years in the league, Pierce has grabbed 5,847 boards—over 1,300 more than Ming.
3. Grant Hill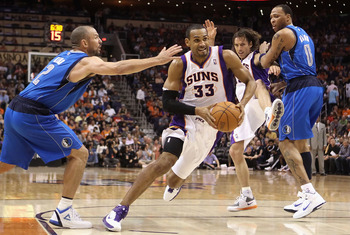 Christian Petersen/Getty Images
To many basketball fans, Grant Hill has been one of the best all-around players in the NBA.
He can shoot the lights out, score points in bunches, thread the needle with his passes and lock down his opponent on defense.
While he may not have built his reputation on rebounding, Hill has picked up 5,949 caroms (almost 1,500 more than Ming).
2. Jason Kidd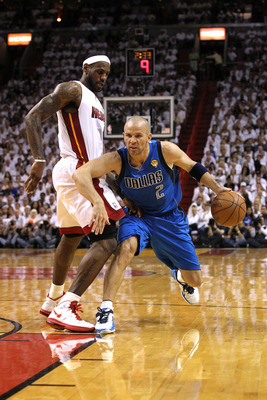 Ronald Martinez/Getty Images
When he finally decides to hang 'em up, Jason Kidd will be thought of as one of the best floor leaders in NBA history.
He has led the NBA in assists per game five times.
He has been a nine-time All-defensive selection.
Kidd is in third place all time for regular-season triple-doubles in the NBA with a career total of 107.
Kidd has an unbelievable 8,204 career rebounds in the regular season...more than Havlicek, Robertson, Pippen and Mourning to name a few greats.
That's over 3,700 more rebounds than Yao...of course, Kidd has played over 750 more games than Ming in his 17-year career, too.
1. Dirk Nowitzki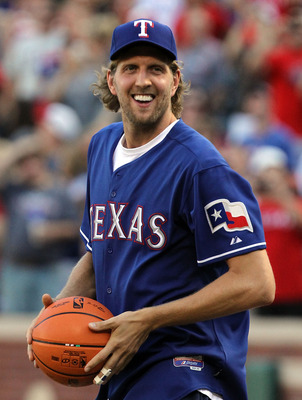 Ronald Martinez/Getty Images
Dirk Nowitzki was amazing in this year's NBA playoffs and Finals series.
Nowitzki put the Dallas Mavericks on his back and carried them to victory, over and over again.
He hit one clutch shot after another to help the Mavs beat the Heat and send LeBron James, Dwyane Wade and Chris Bosh back to South Beach with all of their talents.
Dirk is not particularly known for his rebounding, though. He has always done a decent job on the defensive glass but has been criticized for his less-than-spectacular stats on the offensive boards.
Still, the Mavs can't complain. Nowitzki has grabbed 8,315 rebounds over his 13 years in the league.
By the way, do you see that Dirk's finger is still bandaged in this picture of him at an early season Texas Ranger game?
Keep Reading

Houston Rockets: Like this team?