NBA Free Agency 2011: Which NBA Free Agents Will Be Top Targets in 2011?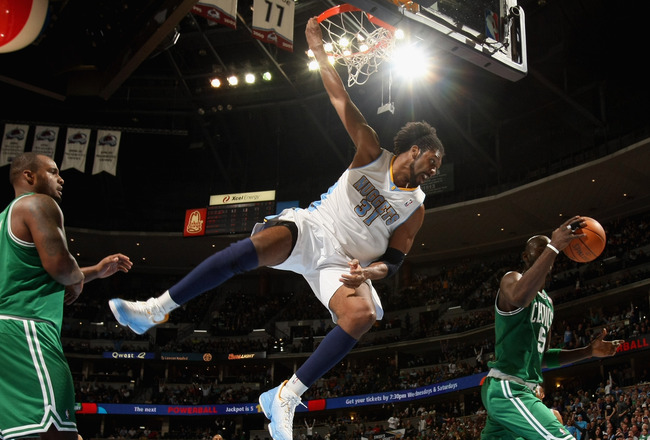 Doug Pensinger/Getty Images
The 2011 NBA unrestricted free agency class is about as unheralded as this years draft class. There are only a handful of players who could potentially have an impact and crack a contending teams' rotation.
The 2010 offseason was a free agent bonanza that saw players such as Amar'e Stoudemire, Chris Bosh, LeBron James, and Carlos Boozer land with new teams that drastically improved by signing them.
The 2011 offseason looks to be much less promising for teams looking to improve via free agency. There are about seven players in total who may impact a team and none are superstars.
Teams will have a while to decide who to target this summer and they cannot make contact with players during the lockout or risk a fine that Commissioner David Stern has said will be $1 million dollars.
Lets take a look at the few players who promise to make an impact after the ink dries on their new contracts.
1. Tyson Chandler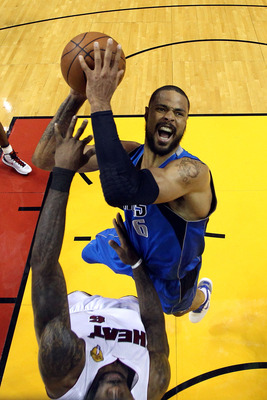 Ronald Martinez/Getty Images
Tyson Chandler was one of the major reasons the Dallas Mavericks won the NBA title and also plays one of the scarcest positions for talented NBA players.
Chandler's defensive emergence last year propelled the Mavericks' traditionally soft defense to the next level and helped the team lockdown Chris Bosh, Dwyane Wade, and LeBron James.
He will be the most sought after free agent on the market as a number of contenders feel they are just one solid center away from a title. The Boston Celtics, Miami Heat and New York Knicks should be in hot pursuit of Chandler's services.
2. Nene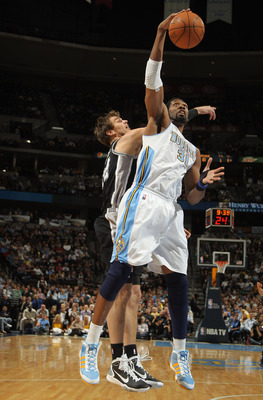 Doug Pensinger/Getty Images
Nene Hilario will be the second option for teams looking to score a big man if they cannot woo Tyson Chandler to their squad. Nene stands at six-foot-eleven and weighs a solid 250 pounds. Nene has tremendous athleticism to compliment his massive size and can score buckets when needed.
Nene contributed 14.5 points and 7.6 rebounds last season in 30 minutes of play. He also made a ridiculous 61% from the floor and always takes efficient shots.
While not as lengthy or defensively great as Tyson Chandler, Nene is a close second and should be highly sought after by a number of contending teams.
3. Caron Butler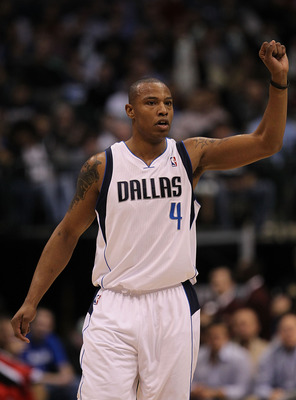 Ronald Martinez/Getty Images
Caron Butler was unfortunately unable to contribute to the Dallas Mavericks' title run last season after sustaining a knee injury in his 29th game of the season. He was putting up decent numbers before heading to the sideline for the remainder of the season and is a former All-Star.
The Mavericks will have to make some difficult decisions about who to re-sign this offseason out of their numerous unrestricted free agents. But Butler may be the most expendable as they have proven they can win without him.
Butler is a solid swingman who should be a great second option on a team that is on the brink of contending. I think he would be an amazing fit with the Los Angeles Clippers, who have a ton of talented young players but do not have a productive 3 on the roster.
4. David West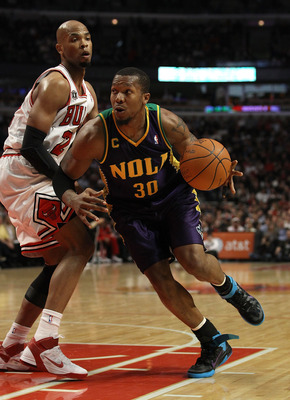 Jonathan Daniel/Getty Images
David West is another player that did not contribute to his team's playoff run due to a knee injury. West is a great power forward who averages very solid numbers and plays a European style face-to-the-basket type game. He put up 18.9 points and 7.6 rebounds before he went down for good and opted for knee surgery.
West, aka the 17-foot Assassin for his deadly mid-range game, is hoping to finish his career with the Hornets and the organization would like the same, but he may be worth more on the open market than the Hornets are willing to pay.
The six-foot-nine power forward should have a ton of teams interested as he has size, scoring, rebounding and a willing passer if necessary. He is the complete package and one of the most consistent power forwards in the league.
5. Jamal Crawford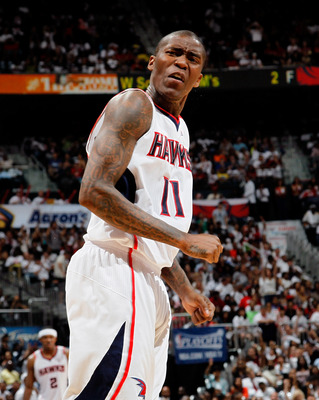 Kevin C. Cox/Getty Images
Jamal Crawford may be the best option for a team looking to bolster their bench scoring. Crawford is a perennial sixth man award contender and is able to handle riding the pine until his name is called to provide instant offense.
Crawford was up for a possible contract extension last season but the Hawks declined to exercise that option. His production fell off compared to prior years but he was still a great contributor during the playoffs.
Crawford could help a number of teams who are willing to keep a leash on him and bring him off the bench. He is a volume scorer who needs to be kept in check as he will gun without a conscious and can be a black hole for ball movement. He falls in love with creating his own look and if he is having an off night the team can suffer. If he is on, however, Crawford can score buckets in bunches and is a great asset for a club.
6. Andrei Kirilenko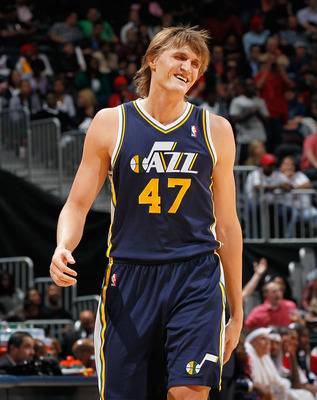 Kevin C. Cox/Getty Images
Andrei Kirilenko never lived up to the massive contract that the Utah Jazz gave him, but AK47 is still one of the better small forwards, especially defensively, in the league.
Kirilenko is one of the few players in the league who is able to block shots, steal the ball, rebound and efficiently score from anywhere on the floor. He is a jack-of-all-trades, master of none type player and can help a number of teams with his versatility.
Kirilenko is has a slight frame and is oft-injured. Teams that are interested in the Russian should be leery of this, but he still stands to cash in and contribute for a number of years in the league.
7. Jason Richardson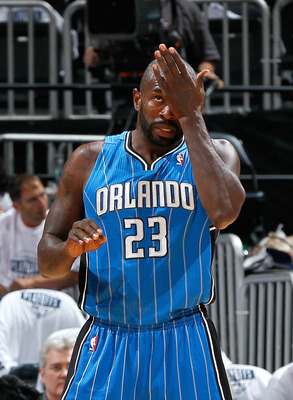 Kevin C. Cox/Getty Images
Jason Richardson would be ranked higher on this list if it weren't for his decline in production last year and his age. Richardson will be 31 next season, and has logged 10 seasons in the league already.
Richardson is possibly the best all-around offensive player in this free agent class, and will be highly sought after by a number of teams looking for a veteran contributor at shooting guard.
Richardson's decline in production may have stemmed from his relocation to Orlando from Phoenix, where he was playing with a pass-first point guard in Steve Nash. If he lands in the right system, Richardson can contribute for several more years.
Keep Reading