LeBron James: The King of Elitism and Arrogance in Professional Sports
July 3, 2011
Mike Ehrmann/Getty Images
We live in a world where elitism and arrogance dominate the athletes that we watch as entertainment in sports, and the NBA is the leader of this shift in culture. 
Right now, in my opinion, LeBron James should be considered the face of this unfortunate movement.
In today's world of sports, athletes believe and act as if they are above the rest of society.  The most recent and perhaps the most blatant display of such elitism came from LeBron James's post-game press conference following the Miami Heat's NBA Finals loss. 
When asked about those who would be happy about the Heat loss in the Finals, James responded,
"All the people that was rooting on me to fail, at the end of the day they have to wake up tomorrow and have the same life that they had before they woke up today.  They have the same personal problems they had today.  I'm going to continue to live the way I want to live and continue to do the things that I want to do."
In that quote, James shows a great divide between himself and "the people."  Throughout his response, James never mentions the pronoun, "I" with the phrase, "the people," which signifies his perceived emotional separation from them, from us.
The fact that quote by LeBron demonstrates is that athletes are different from the fans at this point.  They are paid millions and millions of dollars more than most fans and have lives that fans could not dream of having.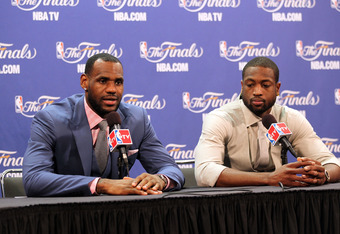 Mike Ehrmann/Getty Images
Because of the difference in salaries, especially in an economic climate like that of the current time, statements like those that LeBron made after Game 6 of the Finals insult the fans. 
LeBron presumably reacted the way he did to the particular question because he was frustrated that he had lost the NBA Finals, but the reaction could also be attributed to the season-long hatred that most of America showed toward LeBron. 
However, I would argue that the hatred was justified.
I feel safe in assuming that if an average John Doe, a middle class worker, was offered the type of money that LeBron James makes, he would jump at the opportunity.  He would also perform whatever occupation paid that much money to the absolute best of his abilities, leaving no questions of his effort. 
I believe that when LeBron played below expectations in the Finals, we hated him even more because of jealousy.  I personally would unload my entire arsenal for even a fraction of what LeBron makes on a yearly basis. 
To see James, and other athletes, give less than their absolute maximum effort gives fans the right to jeer them at sporting events and also gives them the right to scrutinize their every move. 
Then, after we, as the common fan, do such a thing, athletes become shocked and offended…and why?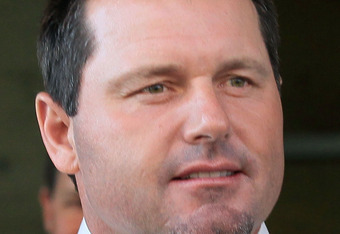 Mark Wilson/Getty Images
Perhaps athletes cannot take it when the fans and the media call them out on their mistakes because it happens so infrequently. 
Continuing to use LeBron as an example, it should not come as a surprise that he could not bear the weight of public scrutiny throughout the entire year.  For his entire life, he has been praised. 
As a high school student, a time where most of us are finally starting to harness our hormones, prepare for college and start to find a niche in life, James was given the moniker, "King" James by the media. 
He was praised by everyone around him—his teammates, recruiters, colleges and eventually the NBA.  Because of his infamous, "talents," LeBron was never able to learn from his mistakes like the majority of high school students do. 
No one ever told him he made mistakes, and the Cavaliers selected him with the No. 1 pick in 2003 draft continued to reinforce LeBron's feeling of infallibility. 
Even outside of the court or field, athletes tend to flock together as an elitist group. 
For example, I have a friend who works at a hotel bar/club in Boston as a bar back.  After a Celtics game in which they defeated the Orlando Magic, players from both teams convened at this particular bar to celebrate Marquis Daniels's birthday.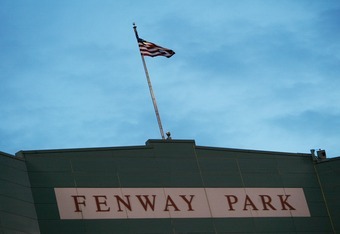 Doug Pensinger/Getty Images
After they were all checked by the bouncer, they were escorted to a secluded part of the venue and roped off.  Security surrounded them, and they were given their own area to socialize and enjoy the night.  No one from outside of that area was allowed in to see them at any point.
Even though that story demonstrates only a small example of the divide between the commoner and the athlete in today's world, it shows that athletes do not want to be bothered by fans the majority of the time. 
Regardless of their awareness to their own thoughts and actions, most athletes tend to avoid being amongst the fans as much as possible. 
If they are not aware of that mindset, that would almost further the point in that the culture of sports has shifted so greatly toward elitism, arrogance and a "holier than thou" attitude, that athletes are not even aware that they have a choice otherwise.
Sports did not used to be like this, so where did it start? 
Personally, I believe that this culture shift happened in the 1990s and was spearheaded by two people in particular, or rather, two incidents that ESPN and mainstream media allowed to happen without repercussions. 
The first came from Roger Clemens after the 1996 season with the Red Sox.  Clemens had began to show his age during that season, and Clemens decided to take his talents to the Blue Jays after the season.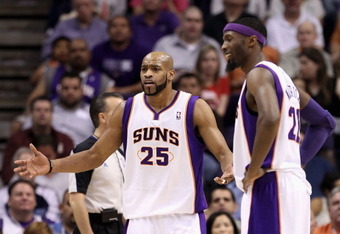 Christian Petersen/Getty Images
At the introductory press conference in a Blue Jays uniform, Clemens did not mention the Red Sox or their fans a single time. 
Moreover, after being traded to the Yankees in 1999, Clemens played in the All-Star game at Fenway Park.  Prior to the game's start, a ceremony was held to honor the Team of the Century, in which all members of a proverbial "All-Time" team stood on the field and sported the cap of the team for which they were most well known. 
After playing 12 years in Boston and achieving the majority of his fame, Clemens donned a Yankees cap during the ceremony, in front of Boston fans.  Naturally, he was booed out of the building during the ceremony, but the story died shortly thereafter.
The second instance came years after this particular Clemens incident.  In 2004, Vince Carter was openly frustrated with the direction of his original team, the Raptors. 
He began to see reduced playing time, and rumors were rampant about Carter wanting a trade.  He got his wish, being traded to the Nets soon after. 
In a 2005 interview with John Thompson on TNT, in which Thompson asked Carter whether he felt that he had always given 100 percent, Carter said,
"In years past, no.  I was fortunate to have the talent.  You get spoiled when you're able to do a lot of things.  You see that you don't have to work at it."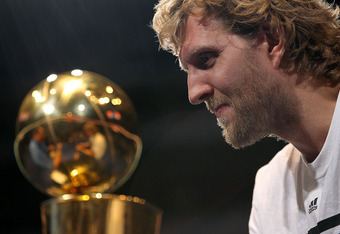 Ronald Martinez/Getty Images
Wow.
Not being a supporter of the Raptors, I cannot imagine the feelings that flooded that fan base following those comments.  Carter, on national television, essentially admitted to not giving his full effort during his years with Toronto, eventually forcing the team to trade him for pennies on the dollar.
There lies the problem with sports in today's world. God gave these athletes talent, but most of them did not work hard to get where they needed to go.  They demand to be treated like royalty, but when they let us down or say things that are outrageous, they are offended and shocked when we call them out. 
As I mentioned, sports were not always like this.  Athletes were once amongst the common people at all times. 
From personal experience, I remember my relatives telling me stories about having beers with the Bruins following their games, and also countless times they saw Larry Bird in Chelsea's Bar, which was outside Boston's Quincy Market. 
The Bruins, maybe more so than any other Boston team at that time, were notorious for being like commoners.  They lived in areas with middle classed workers, ate at regular restaurants, and partied where the fans partied.
Even thinking back to the Celtics championships of the 1980s and watching the 1984 Championship end with the Celtics players being swarmed by fans on the Boston Garden parquet floor. 
In today's society, you will find numerous armed security guards around the court at every moment in a game to make sure scenes like this never happen again. 
Of course, some of those precautions are taken for security reasons—teams invest incredible amounts of money in their players and need them to be protected from any type of harm that fans might bring to them. 
On the other hand, it also shows a shift in culture.
At this point, what can the world of professional sports do to fix this problem?  I do not believe it is the role of professional athletes to fix this problem; it is the role of the fans of professional sports, and I think that we are headed in the right direction.
LeBron James, at this point, is a man without a fan base.  Through his actions and his disappointing performances over the years, he has alienated himself from the majority of the country.
I feel safe in assuming that the majority of the country, save for Miami, was hoping that the Mavericks won the NBA Championship.  I believe that as fans, we should begin to reward athletes for doing the right thing, and stop rewarding elitist athletes with an arrogant attitude. 
We are on the right track.  Athletes like Dirk Nowitzki, who stay with their team through thick and thin because they feel that they have a responsibility to reward the fans of their team.
  Kevin Durant announced his contract extension with the Thunder via a short message on Twitter, not a television special named, "The Extension."  He knew, because he was drafted early, that his responsibility was to turn the fortunes of a struggling organization.
Judging by the vilification of LeBron James and the Miami Heat, we as fans are beginning to shift in the right direction.  We cry outrage when stars act as if they do not need fan support, or that they are above the fans in any way. 
We should not allow ESPN and other mainstream media to ignore athletes who perform arrogant actions.  We should have never allowed ESPN to reward LeBron James by allowing him to hold the nation hostage for "The Decision." 
We should have never allowed him to even think he could get away with such an action in the first place.