NBA Finals 2011: 10 Things Kobe Bryant Said While Watching Game 1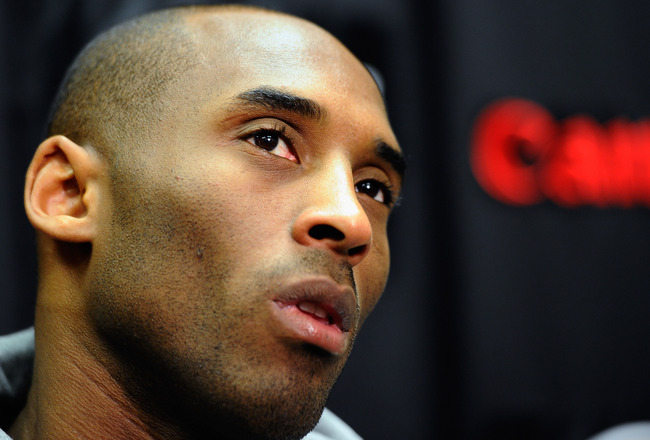 Kevork Djansezian/Getty Images
Kobe Bryant is not playing in the NBA Finals for the first time in four years.
Going back to the year 2000, Kobe has only missed the Finals five times—an incredible run by anyone's standards.
With the entire month of June free, Kobe finds himself in unfamiliar territory. I'm sure he has a lot of thoughts running through his mind as he watches the Finals from home.
Picture yourself watching the Finals with Kobe and join me as I run through the 10 things he probably said while watching Game 1.
10. "So This Is What It Feels Like to Be Carmelo Anthony..."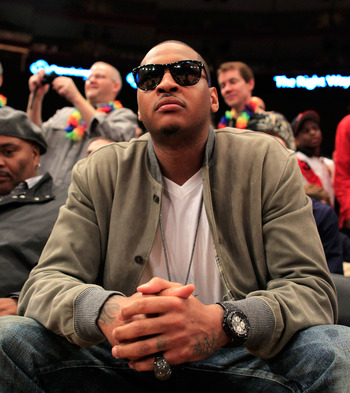 Chris Trotman/Getty Images
Or Steve Nash. Or Amar'e Stoudemire. Or Deron Williams. Or even Chris Paul.
Despite their immense talent, none of those players has been fortunate enough to make an appearance in the NBA Finals. Kobe's been to the Finals seven times.
Does he find any solace in knowing that many other stars are also watching from home?
I doubt it.
9. "Those Aren't the Same Mavericks We Saw in Round Two!"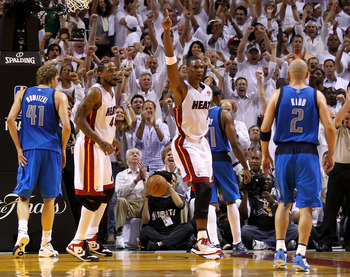 Mike Ehrmann/Getty Images
The Mavericks beat the Lakers and made the NBA Finals because their role players have been phenomenal.
Jason Terry, JJ Barea and Peja Stojakovic torched the Lakers in the conference semifinals, but had little to no impact on Game 1.
The three combined for 4-of-21 shooting from the field and combined for only 14 points.
8. "Can Mike Brown Lead Us to the Finals Next Year?"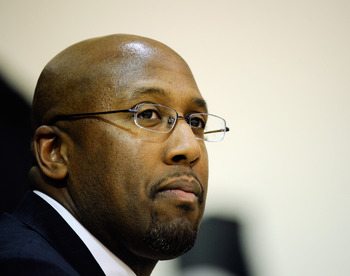 Kevork Djansezian/Getty Images
A few hours before the tip-off of Game 1, the Lakers held a press conference to announce that Mike Brown would be their new coach.
While Kobe might not have been consulted before the decision, his ability to win a sixth championship rests with Brown.
As Kobe watched Game 1, he had to have been wondering if Brown has what it takes to get them back to the Finals.
7. "I Knew We Should Have Traded Bynum for Kidd!"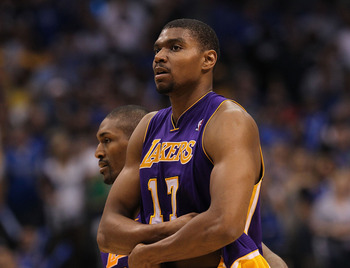 Ronald Martinez/Getty Images
In 2007, rumors swirled regarding a possible Andrew Bynum-for-Jason Kidd trade.
The Lakers didn't pull the trigger and Bryant later went public with his Bynum frustrations.
Los Angeles has since won two championships and the decision to keep Bynum looks smart. But would Kobe and the Lakers be in the Finals this year if they had Kidd?
6. "Seriously? Another Tweet from Lamar About His Dumb Reality Show?"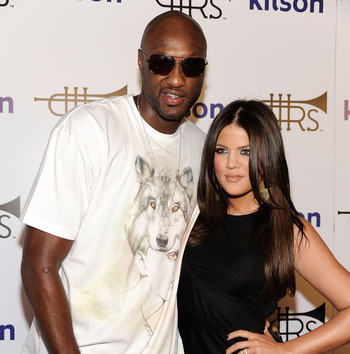 Frazer Harrison/Getty Images
I jumped on Twitter yesterday for the first time in days. I don't frequent the site often, but I do enjoy hearing what NBA players have to say.
While other players were tweeting about the Finals or their plans to get ready for next season, Lamar Odom was providing updates on his reality show, "Khloe and Lamar."
Seriously Odom?
5. "Even If LeBron Wins a Ring, He'll Still Have Four Less Than the Mamba!"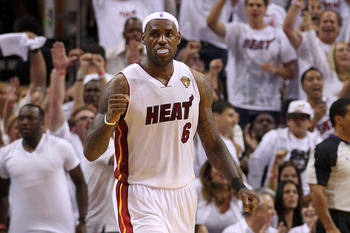 Mike Ehrmann/Getty Images
Same goes for Chris Bosh.
While Dwyane Wade already has a ring, he's still three short of Kobe if the Heat win the title.
Do you think Kobe is keeping track of all this?
4. "Couldn't Pau's Girlfriend Have Waited Just One More Month?"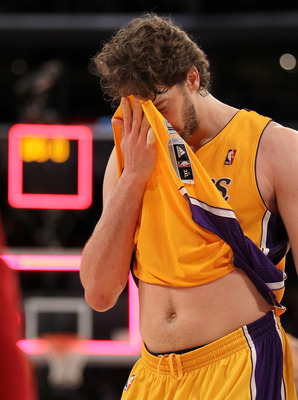 Stephen Dunn/Getty Images
During the Lakers-Mavericks series, it was reported by several sources that Pau Gasol had stopped talking to Bryant because Bryant's wife, Vanessa, had contributed to the breakup of Gasol and his longtime girlfriend.
Gasol later said, "I have to learn from this. I have to learn that when something happens off the court, you have to keep it off the court."
Would the Lakers still be competing for a championship if Gasol and his girlfriend were still together?
3. "At Least Shaq Isn't in the Finals!"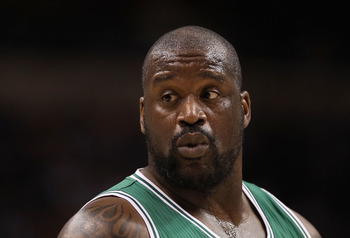 Christian Petersen/Getty Images
Shortly after the Lakers beat the Celtics in the 2010 Finals, Kobe was asked what winning the title meant to him individually. His response?
"I just got one more than Shaq. You guys know how I am. I don't forget anything."
With Shaq announcing his retirement, Kobe can now sleep peacefully knowing that he will always have more championships than the Big Fella.
2. "Game 1 of the Finals and No One Left in a Wheelchair?"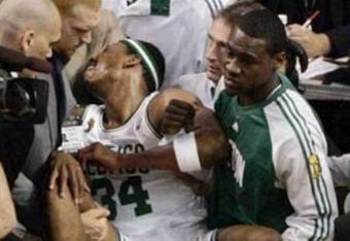 1. "Can't Wait for Next Season…"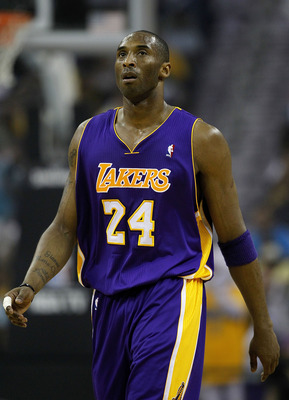 Jeff Zelevansky/Getty Images
In Kobe's exit interview, he said that this past season was a wasted year of his life.
Having lost to the Mavs in an embarrassing four-game sweep, Kobe is more determined than ever to prove he can still get it done.
Bryant has a long offseason ahead of him and will work hard to get stronger and improve his game. He feels confident in his current squad and has a coach who's ready to lead the Lakers back to the Finals.
Watching Game 1 from home was just another motivating factor as Kobe continues his pursuit for ring No. 6.
As if catching Michael Jordan weren't enough motivation.
Keep Reading

Los Angeles Lakers: Like this team?