Toronto Raptors NBA Champions: Defense, Offense, Rebounding and Andrea Bargnani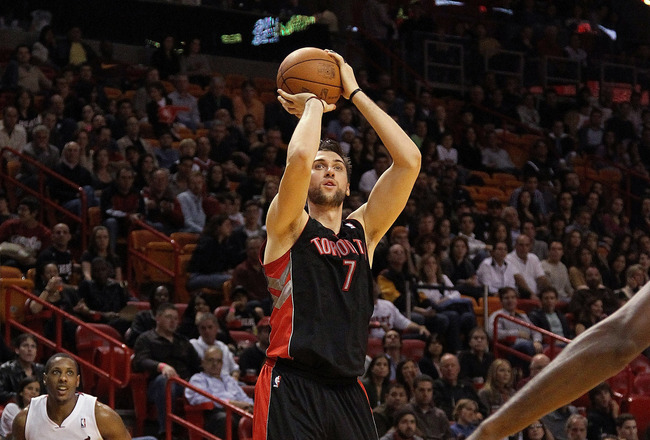 Mike Ehrmann/Getty Images
The Toronto Raptors are currently ranked 25th in the league in both rebounding and points allowed per game, 16th in points per game and 10th in assists per game.
So which one of these categories is most important when it comes to the overall success of an NBA team?
I intend to break down each of the four categories and rank them from fourth most important to the most important team stat when it comes to overall success.
Following that I hope I will leave you, the readers, and Bryan Colangelo and the Raptors head office with a better understanding of which of these categories the Toronto Raptors should focus most on improving if they want to become contenders and ultimately NBA champs.
Because let's be honest, although the Raptors are far from being NBA champs right now, getting there is the ultimate goal, so here is what they need to focus on in order to get to the top.
NBA Top 12 in Win Percentage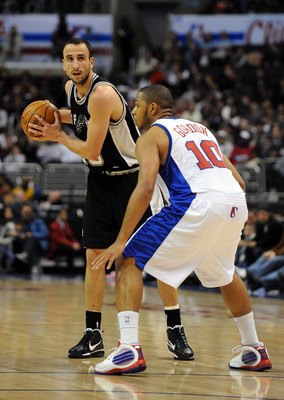 Harry How/Getty Images
NBA top 12 in win percentage:
1. San Antonio
2. Chicago
3. Boston
4. Los Angeles Lakers
5. Dallas
6. Miami
7. Oklahoma City
8. Orlando
9. Denver
10. Portland
11. New Orleans
12. Atlanta
3. Assists
Elsa/Getty Images
Assists Per Game:
1. Boston
2. Utah
3. Dallas
4. Phoenix,
5. Houston
6. Philadelphia
7. San Antonio
8. Golden State
9. Atlanta
10. Toronto
11. Los Angeles Lakers
12. Los Angeles Clippers
Teams in top 10 win %: 5
Assists
Mike Ehrmann/Getty Images
Coming in as the least important of the four so far in this NBA season, assists do not seem to be all that important to overall success.
The best way I could explain them is as being the icing on the cake.
Depending on the makeup of the team…
Whether they are like the Nuggets pre Anthony trade where pretty much everything was run through him, or like the Nuggets post–Anthony trade, where there is no one true first option on offense, rather five more or less balanced options.
Tie 2. Rebounding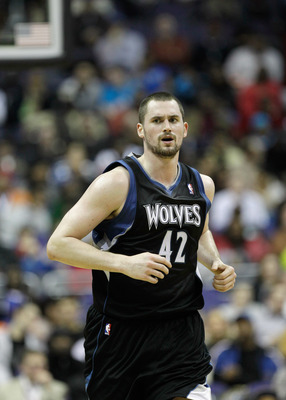 Rob Carr/Getty Images
Rebounds per game:
1. Minnesota
2. Chicago
3. Indiana
4. Los Angeles Lakers
5. Sacramento
6. Orlando
7. Houston
8. Oklahoma City
9. Miami
10. Philadelphia
11. Los Angeles Clippers
12. San Antonio Spurs
Teams in top 12 win %: 6
Rebounding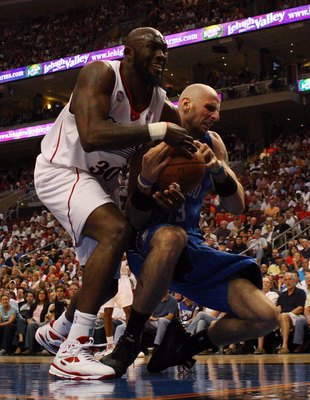 Jim McIsaac/Getty Images
The Raptors are averaging 40.1 rebounds a game compared to the league leading Minnesota Timberwolves and Chicago Bulls, who average 45.4 and 44.5 rebounds per game respectively.
The fact that Minnesota is leading the league in rebounds and is still second last in the Western conference with two less wins than the Raptors leads me to believe that being a top rebounding team (or simply having a guy named Kevin Love on your team) does not necessarily translate into wins.
Therefore, rebounding is tied for the second biggest concern in order to become NBA champs.
Tie 2. Offense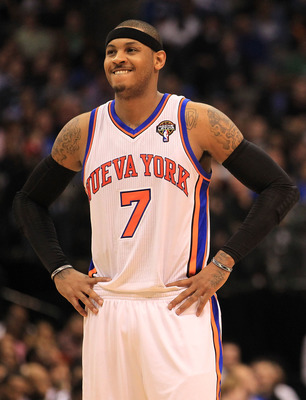 Ronald Martinez/Getty Images
Points Per Game:
1. Denver
2. New York
3. Houston
4. Phoenix
5. Oklahoma City
6. San Antonio
7. Golden State
8. Los Angeles Lakers
9. Miami Heat
10. Minnesota
11. Utah
12. Dallas
Teams in top 12 win %: 6
Offense
Mike Ehrmann/Getty Images
Well there you have it, offense, AKA Andrea Bargnani in Toronto, is not the most important stat when it comes to guaranteeing the overall success of a team and consequently their chances of becoming NBA champions.
It has been said many times before but only because it is absolutely true, "A good defense is the best offense."
If a player scores 20-25 points per game but lets his matchup torch him for 25 points of his own, then his offensive efforts are all for naught.
Think of it as the plus-minus stat in hockey.
I would much prefer a great defender and an average/developing offensive player like Ed Davis than a great scorer but horrible defender like Andrea Bargnani.
And the five additional rebounds per game that Ed Davis provides are only icing on the cake and help push him ahead of Bargs on the depth charts.
1. Defense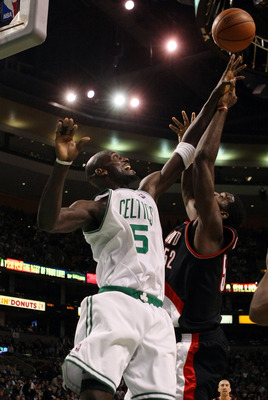 Elsa/Getty Images
Points Allowed Per Game:
1. Boston
2. Chicago
3. Milwaukee
4. New Orleans
5. Orlando
6. Miami
7. Portland
8. Los Angeles Lakers
9. Atlanta
10. Dallas
11. Charlotte
12. San Antonio
Teams in top 12 in win %: 8
Defense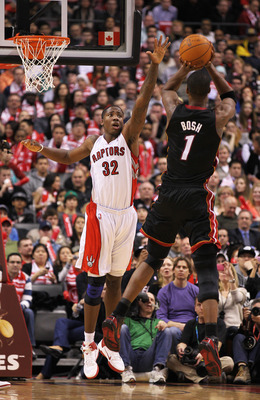 Claus Andersen/Getty Images
With eight teams in the top 12 in win percentage, it's clear that defense is the No. 1 area where the Raptors need to improve if they ever want to be NBA champs.
This means it is crucial that Ed Davis is developed into the starting power forward and the Raptors must acquire a tough defensive minded center either via draft (Enes Kanter) or through free agency or trade this offseason.
In doing so, the Raptors would have one of the toughest defensive duos in the paint in Ed Davis and Enes Kanter (or another defensive-minded center.)
As for Bargnani, as I have said before, he is batting .300 which is fine in baseball, but simply does not cut it in basketball.
Bargnani is exceptional on offense, but it comes at the expense of his rebounding and most importantly, as proven in this article, his defense.
Therefore, if the Raptors ever want to become NBA champions they must find a hard-nosed defender that can replace Bargnani at center and play alongside Ed Davis.
This would give the Raptors one of the best defensive duos in the post that would be capable of shutting down the frontcourt of NBA contenders, which ultimately gives the Raptors a fighting chance to become NBA champions down the road.
This means Andrea Bargnani should either be…
1. Traded, IF and only IF, we can get the right pieces in return OR
2. Demoted to the bench, instantly making him one of the best sixth men in the league and Toronto's version of Lamar Odom, coming off the bench and playing either SF, PF or C and giving the Raptors a huge offensive boost off the bench and especially in crunch time.
Want More?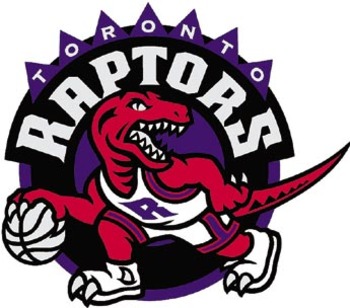 Keep Reading

Toronto Raptors: Like this team?