Phoenix Suns: 10 Reasons Marcin Gortat Needs To Be In The Starting Five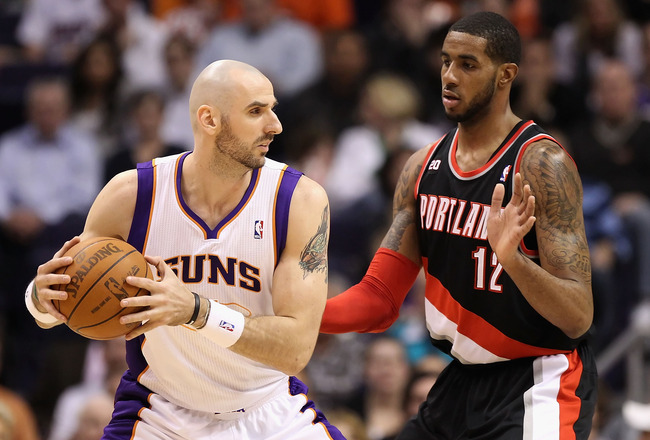 Christian Petersen/Getty Images
Marcin Gortat was acquired by the Phoenix Suns in the mega-trade with the Orlando Magic that also included Jason Richardson, Vince Carter and Hedo Turkoglu.
In his 16 games with the Suns, he is averaging 8.3 points, 6.8 rebounds and 1.06 blocks per game, which is in a little under 24 minutes per game.
He is currently coming off the bench with Robin Lopez starting in front of him. With Lopez not performing up to his play last year, Gortat needs to be inserted into the starting lineup.
Read on to see why starting Gortat gives the Suns the best chance to win.
No. 10: Robin Lopez Has Been Terrible Since Gortat Was Acquired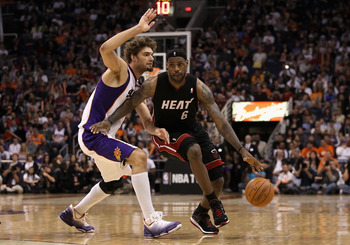 Christian Petersen/Getty Images
Robin Lopez was playing solid basketball until injuring his leg and missing 14 games. Since then he has struggled to regain the consistency that he had all last season and at the start of this season.
When his bad play is coupled with the emergence of Gortat, it does not bode well for Lopez's starting spot. If he can not improve at least his rebounding, which is at 2.3 rebounds per game in the month of January, then he will lose his starting spot.
No. 9: Gortat's Recent Play Has Been Superb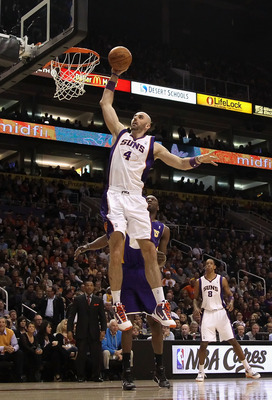 Christian Petersen/Getty Images
Before yesterday's game against the Philadelphia 76ers, Gortat had three straight double-doubles and was looking like he belonged in the starting lineup.
The most important thing is that he stabilized the center position and gave opponents someone to fear down low, which is something the Suns have been lacking all year.
No. 8: Alvin Gentry Can See The Difference Between Gortat and Lopez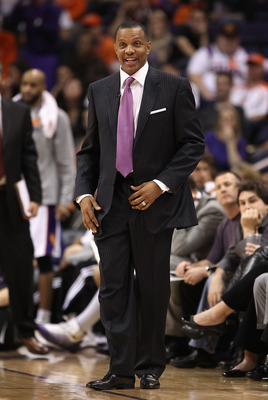 Christian Petersen/Getty Images
Anyone could look at the box scores and see that Gortat is outplaying Lopez, and I'm willing to bet that head coach Alvin Gentry sees the box scores a whole lot more than the average person.
Gentry is a good coach and sees the difference between the two players. Even though Gentry has said he has no intention to change the starting lineup, the play of Gortat might force his hand.
No. 7: Gortat Is Easily The Team's Best Rebounder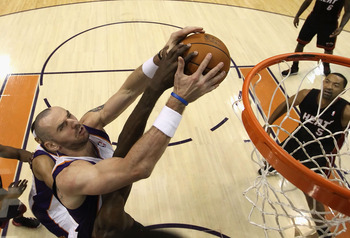 Christian Petersen/Getty Images
Gortat is by far the Suns best rebounder and should be inserted in to the starting lineup. He is currently averaging 13.66 rebounds per 48 minutes of game time, which is good for a top 20 ranking in the league. The next highest Sun is ranked 54th in the league in rebounds per 48 minutes, and it's seldom used forward Hakim Warrick.
The Suns need all the rebounding they can get and they get more when Gortat is in.
No. 6: Robin Lopez Still Isn't Himself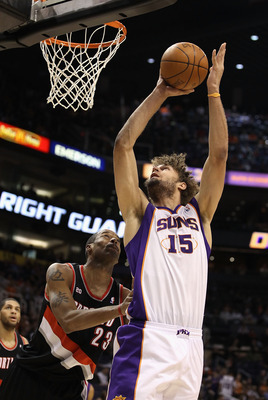 Christian Petersen/Getty Images
Ever since Robin Lopez was injured in the November 11 game with the Los Angeles Lakers, he just hasn't been himself. He simply isn't producing similar to how he was before his injury.
His rebounding has dropped significantly and his minutes have done the same since Gortat was acquired. Lopez starts out the game and does not play many meaningful minutes after that.
No. 5: Gortat Is a Consistent Shot Blocking Presence Down Low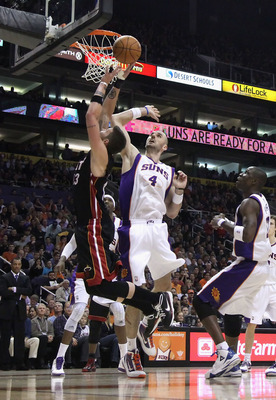 Christian Petersen/Getty Images
Gortat can always be counted on to have a block or two every game, which could mean the world in a tight ball game. That could be the difference between a win and a loss, and specifically in the Western Conference, the fourth seed or the sixth or seventh seed.
No. 4: Gortat Has Played Against Dwight Howard For 3 and 1/2 Years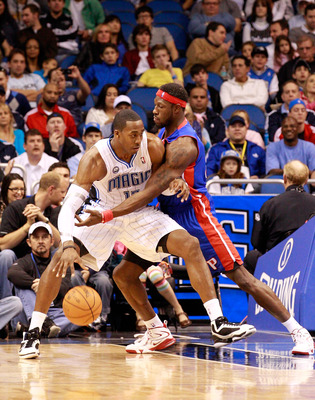 Sam Greenwood/Getty Images
Gortat was on the Orlando Magic since the 07-08 season, before the trade this season, and played against physical freak Dwight Howard on a daily basis.
Dwight is easily the most gifted physical specimen in the league and playing so much against him can only make Gortat better. My question is, how does the rest of the league compare to Superman? I have no doubt that every other player is that much easier to guard since he is used to Dwight Howard.
This is one thing that Robin Lopez has never had. While he did have Amar'e, Amar'e is not the bruiser down low that Dwight is (no disrespect to Amar'e).
No. 3: Gortat Plays Well With Steve Nash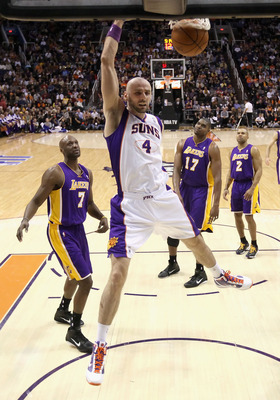 Christian Petersen/Getty Images
Gortat is very good in the pick and roll game and when coupled with Steve Nash, he could be deadly. Gortat has the ability to finish strong and pull up and adds another facet to the Phoenix Suns, a physical presence.
Here's a scenario, Jared Dudley is in the corner, Vince Carter is at the top of the key, and Gortat is doing a pick and roll with Nash. Who does the defense cover? Dudley? Carter? Nash? Gortat? Dudley and Carter can both shoot well from outside, Gortat can finish strong or pull up, and Nash can do a little bit of everything.
This is the difference that Gortat brings. Everyone knows Frye is going to do a pick and pop and with Lopez (who can shoot fairly decent) people give him the jumper, but when Lopez isn't making his shots then the Suns are hampered.
No. 2: Gortat Is a Better Fit In The Suns System Than Lopez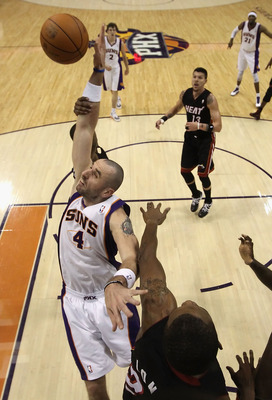 Christian Petersen/Getty Images
Gortat is perfect for the Suns system, he can do everything that a Suns center should be able to do. He can shoot mid-range jumpers, finish strong at the rim, play solid defense, run the floor, and he is a physical, solid body down low.
He is the center the Suns have needed desperately for the past couple years.
No. 1: Marcin Gortat Is Flat Out Better Than Robin Lopez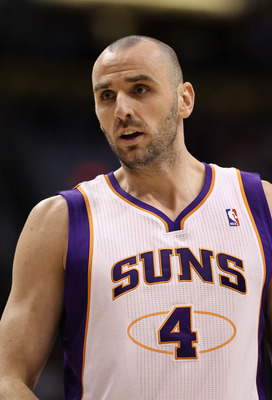 Christian Petersen/Getty Images
There is no denying that Gortat is better than Robin Lopez. Period. He brings much more to the table and he has something that Robin does not have right now, extended playing time. Gortat should be given all the opportunities to start and if he keeps playing how he has been, then Alvin Gentry might have no choice.
Gortat plays the majority of the time at the center position, then why not start him?
Keep Reading

Phoenix Suns: Like this team?