John Elway, Mark Cuban and the 10 Best Sports Executives to Follow on Twitter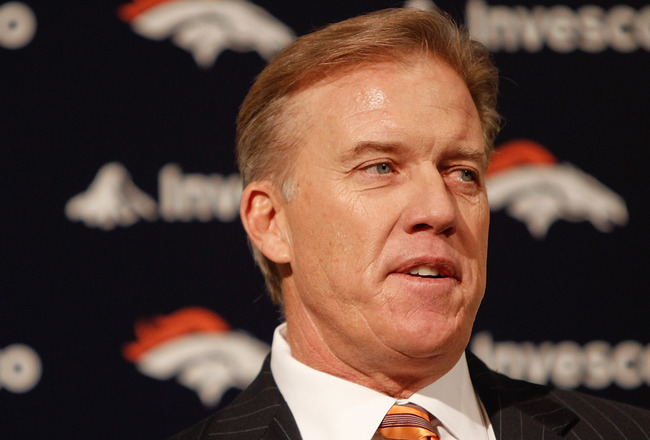 Justin Edmonds/Getty Images
Twitter is increasingly becoming the fastest way to get news.
What was once a place where things had to be "confirmed," Twitter has become a platform for announcing breaking news for writers, athletes, politicians, business owners, fans and everyone else you can think of.
Now, with fan interaction at its highest level of all-time, sports executives are getting involved as well.
The reporting of information over the Internet has taken things to a whole new level, and the fans are more than willing to eat up everything they can get.
Here are the 10 best sports executives to follow on Twitter.
10. Oscar De La Hoya: Golden Boy Promotions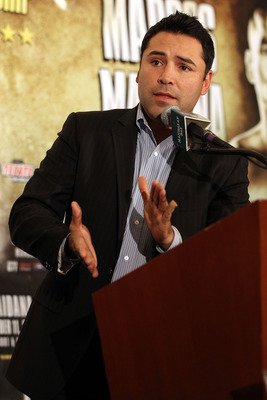 Scott Heavey/Getty Images
President
The leader over at Golden Boy Promotions, De La Hoya updates fans on the latest fight information, as well as some personal stuff, including his workouts.
De La Hoya has 29,459 followers.
He is a 10-time World Champion in six different weight classes.
He follows only 60 people and has tweeted 479 times.
@OscarDeLaHoya
9. John W. Henry: Boston Red Sox, Liverpool FC, Roush Fenway Racing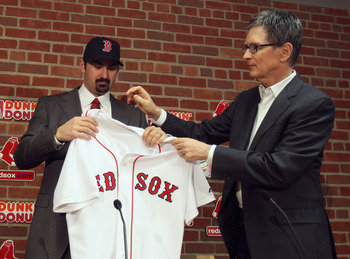 Elsa/Getty Images
Owner
Henry is a futures and foreign exchange trading adviser.
He is new to the world of soccer, but owns a solid club.
He has 64,881 followers.
His tweets are typically interesting anecdotes about one of his squads.
He only follows eight people and does not tweet that often, with only 191.
@john_w_henry
8. Roger Goodell: NFL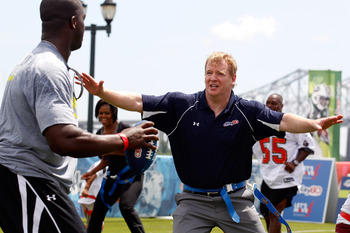 Chris Graythen/Getty Images
Commissioner
Roger Goodell is an interesting Twitter follow.
He has been at it for a little while, doesn't tweet too often, but gives what he can.
Goodell has 104,198 followers.
He follows 99 people and has tweeted 270 times.
@nflcommish
7. Dan Gilbert: Cleveland Cavaliers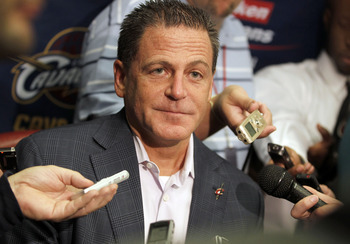 Gregory Shamus/Getty Images
Owner
Best known for his parting words to LeBron, Gilbert also owns an AHL hockey team.
He was the founder and owner of Quicken Loans and Rock Financial.
Gilbert has 13,331 followers.
He has tweeted 126 times, with the majority of them pushing support for his team.
He follows 126 people.
@cavsdan
6. John Elway: Denver Broncos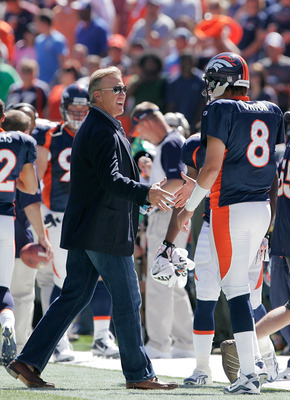 Justin Edmonds/Getty Images
Executive Vice President of Football Operations
The newly appointed Denver Broncos executive made some interesting moves on Twitter while the Broncos were in search of a new coach.
He updated fans with news on who was coming, included some thoughts and tried to engage the fans as much as possible.
The NFL Hall of Famer has 50,804 followers.
He has tweeted 29 times since joining and is following 33 other people.
@johnelway
5. Daryl Morey: Hoston Rockets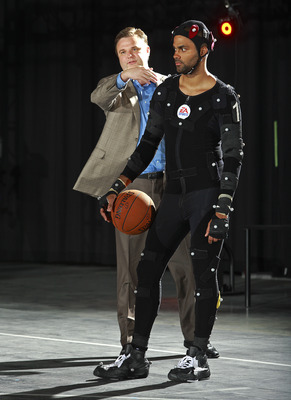 Handout/Getty Images
General Manager
Daryl Morey is a fun Twitter follow.
The statistician is an unconventional GM that comes from a different scouting background than most would expect.
He gives words of encouragement and praise for his players as well as some others.
He has 24,435 followers.
The Rockets GM has tweeted 485 times and follows 158 people.
@dmorey
4. Jay-Z: New Jersey Nets
Ronald Martinez/Getty Images
Owner
Best known for his work as a rapper, Jay-Z is also very active in trying to get some of the better players in the league to join him as the Nets move to Brooklyn.
Jay-Z has 303,048 followers.
He seems to tweet more about the rap game than anything else.
He follows 149 people and has tweeted 416 times.
@jayz
3. Jim Irsay: Indianapolis Colts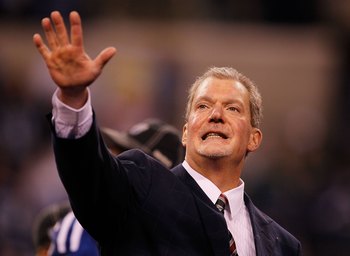 Jonathan Daniel/Getty Images
Owner
Irsay was raised into the Colts' organization.
He started working there following his college graduation and assumed full control when his father passed away in 1997.
Irsay has only 25,170 followers.
He, however, has tweeted 1,663 times.
He follows only 17 other people.
Irsay simply enjoys tweeting.
@JimIrsay
2. Mark Cuban: Dallas Mavericks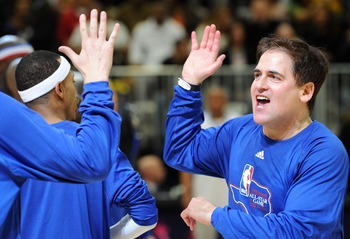 Jason Merritt/Getty Images
Owner
The Mavericks' outspoken owner likes to tweet.
Cuban's net worth is about $2.4 billion, and he made a name for himself as an upstart entrepreneur.
He has 297,085 followers.
The Cubes tweets about a lot of things and has tweeted 1,868 times and follows 731 people.
@mcuban
1. Dana White: UFC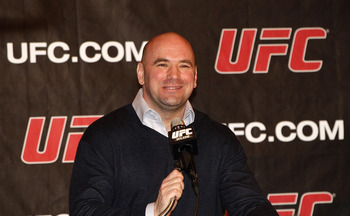 Michael Cohen/Getty Images
President
The UFC president is one of the most avid tweeters.
White has tweeted 6,954 times since joining and follows 162 others.
With the help of social media master Amy Martin of The Digital Royalty, White has amassed one of the largest twitter followings in sports: 1,275,632 followers.
White uses Twitter for a variety of things, including a number of Twitter-based contests and giveaways.
@danawhite
Keep Reading