NBA Trade Rumors: 10 Players the Dallas Mavericks Need To Bolster Their Roster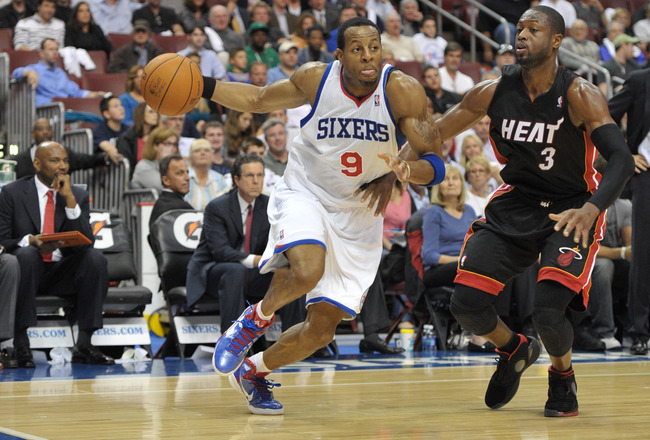 Drew Hallowell/Getty Images
NBA trade rumors are just starting to heat up and today we're taking a look at the struggling Dallas Mavericks.
When Dirk Nowitzki went down, it really hurt Dallas' chances to win basketball games, and even though he returned to the lineup last night, he was ejected and the Mavericks fell again. Caron Butler is out for the year and Dallas has a couple holes it could fill.
With that in mind, here are 10 guys who could help the Mavericks out down the stretch.
No. 10: Carl Landry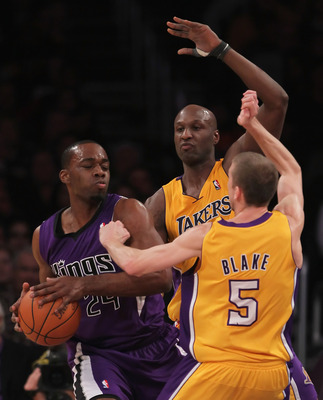 Jeff Gross/Getty Images
If the Mavericks want to go with a cheaper option, Carl Landry could be a possibility.
Landry is a forward who could be a nice complementary piece in Dallas and could play off guys like Dirk Nowitzki and Jason Kidd. He's isn't a top scorer but finds himself in the right place at the right time.
With all the talent in Dallas, he could be smart choice, especially considering the price.
No. 9: Wilson Chandler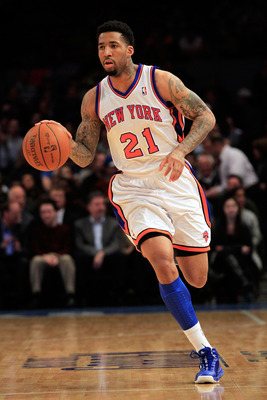 Chris Trotman/Getty Images
The Knicks are trying to make a move for Carmelo Anthony, and Wilson Chandler is a piece that could be involved.
New York could swing Chandler for some assets to try and improve its offer to the Nuggets, and if Dallas got him, he could really open things up in the offense. Chandler can hit the three and stretch the defense with that ability.
That could open things up for Dirk on the low block.
No. 8: Daniel Gibson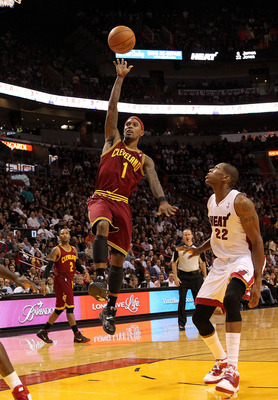 Mike Ehrmann/Getty Images
Let's be honest, the Cavs are already sellers.
That loss to the Lakers this week was embarrassing and showed that the team had no heart whatsoever. Cleveland needs to start from scratch and moving a guy like Daniel Gibson could help the Cavaliers do just that.
Gibson has played a lot better this year and can stretch the floor with his three-point ability. He'd be a good guy to bring in behind Jason Kidd.
No. 7: Omri Casspi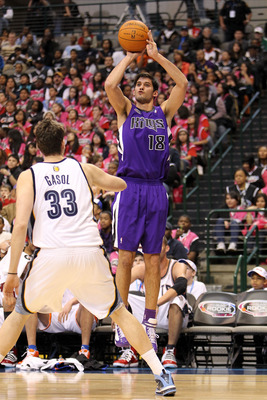 Ronald Martinez/Getty Images
It's been reported that the Sacramento Kings could be sellers and Omri Casspi could be one of those guys moved.
He'd be another forward who could step in and fill the void that Caron Butler left when he went down with an injury and was lost for the season. Depending on how desperate the Kings are, he could be had for less than some of the other big names at the deadline.
Casspi is someone to keep in mind as we get closer to the deadline.
No. 6: Kevin Martin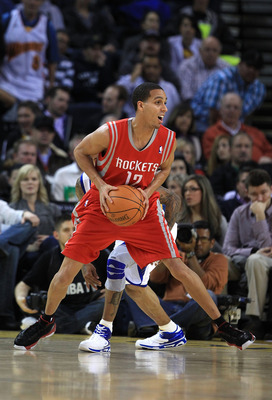 Ezra Shaw/Getty Images
Before being shot down, there were some rumors of a deal between Dallas and Houston that could send Kevin Martin to Dallas with Brendan Haywood going to Houston.
Obviously there would be more pieces to a deal like this, and while it would probably help both sides out, the fact that the two are heated rivals likely would keep this deal from ever being made. Martin is someone Dallas will likely try and make a run at, but will have a hard time prying away.
The Mavs would really have to blow them away with an offer.
No. 5: Gerald Wallace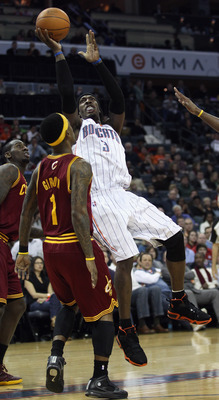 Streeter Lecka/Getty Images
There have been rumors floating around that Michael Jordan has not made any player untouchable if you engage in trade talks with the Charlotte Bobcats.
That opens up the possibility for Dallas to start talking to Charlotte about getting its hands on Gerald Wallace.
Wallace would be a good addition to a team that wouldn't need him to put them on his back like he has had to do for the Bobcats for parts of his career.
It all depends on Jordan's asking price.
No. 4: Danny Granger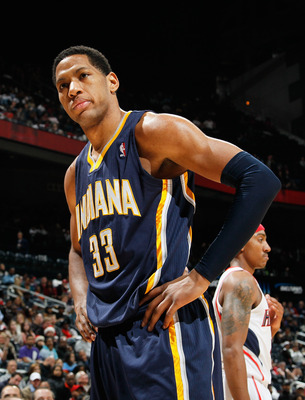 Kevin C. Cox/Getty Images
There have been some rumors circling around Danny Granger's future with the Pacers.
Granger's points per game and shooting percentages dipped last season and haven't improved much this year either. He's lost trade value, but a team that is desperate for a championship and knows the window is closing like Dallas could be intrigued.
I think this marriage makes a lot of sense.
No. 3: Stephen Jackson
Streeter Lecka/Getty Images
As I said earlier, Charlotte has everyone on the block and another option is Stephen Jackson.
Now this is an interesting fit. Jackson really lifted Charlotte up last year and helped get the Bobcats to the playoffs. In a situation like Dallas, where he's with a contender and on a team with a lot of veterans who have been in deep playoff runs, it's a good fit.
He can take and make big shots, so I think we'll see Dallas talk about him as well.
No. 2: Devin Harris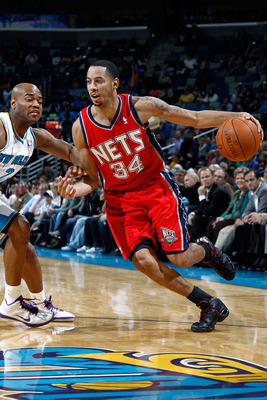 Chris Graythen/Getty Images
Remember him, Dallas fans?
Devin Harris was packaged to get Jason Kidd three seasons ago, and now there are whispers about the Mavericks trying to get him back. It would be an interesting fit and one that might happen if Harris is dealt in a Carmelo Anthony deal.
I'm sure Dallas would like to get him off of Denver, and the Nuggets may be willing to move him. Stay tuned.
No. 1: Andre Iguodala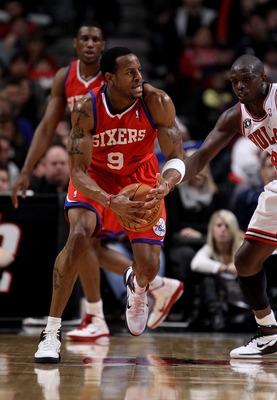 Jonathan Daniel/Getty Images
Every contender should be taking a look at Andre Iguodala if it has the need.
Andre Iguodala may have found his calling playing with Kevin Durant this summer with Team USA. Iguodala looks like a great second banana for a team and Dallas could use a slasher like him with Dirk and company.
Iguodala could help put the Mavericks over the top.
Keep Reading

Dallas Mavericks: Like this team?