NBA Rankings: The Top 50 3-Point Shooters in League History
Kevork Djansezian/Getty Images
Who invented the three-point shot? I don't know. Lathered Pacers fans could possibly tell you Reggie Miller did. Love you, Indiana—especially Indianapolis.
In the navy, gold and white, Miller was the air craft carrier in Indy when it came to firing off threes. He's now a leading nominee for the Basketball Hall of Fame, but where do I rank him? It could surprise you.
Follow me in my revealing ranking of the top 50 NBA three-point shooters ever.
50. Derek Fisher: "El Presidente"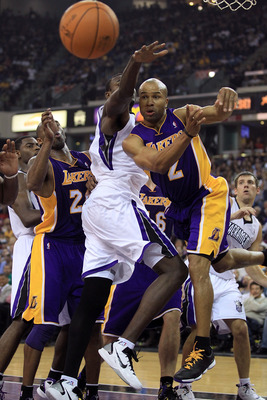 Ezra Shaw/Getty Images
He's made some of the most important three-pointers in NBA history. His shots have ranged from the absolute miraculous to marvelous and magnificent.
Not only could he be higher on this list, but he could be in the upper echelon. When it comes to the biggest threes made, he's near the top.
"D-Fish", the Fish that saved the Lakers, is what I call him. Shannon Brown calls him "El Presidente."
Derek is the president of the NBA players union, and he's met face-to-face with David Stern in negotiations.
With a knack for expertly negotiating the road to winning championships, Fisher is a humanitarian and a father. The unique sacrifices he made for his daughter and his family are well-documented.
He's a unique three-point shooter. It looks like he flings the ball, like lots of lefties, but he's going down in NBA history.
He is a 38 percent career three-point shooter, and this season, could surpass 1,100 makes.
Fisher and his teammate Kobe Bryant are aiming for their sixth NBA championship.
49. Derek Harper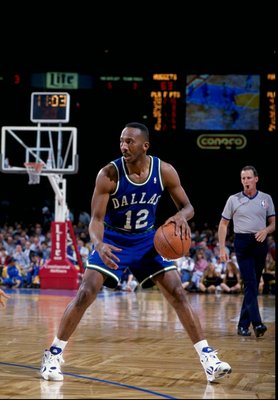 Tim DeFrisco/Getty Images
He played for the Mavericks, Knicks, Magic and Lakers. Dallas drafted the tall point guard with the 11th pick in the 1983 NBA Draft. He stayed in town for 10 seasons.
He hit clutch threes in Madison Square Garden in the 1990s, but he remains "one of the best players to never make it to the All-Star game."
Thought of as a defensive stopper, foremost, the point guard made 1,070 NBA three-point shots. At 35.4 percent, he proved he could shoot the rock.
Harper compares, in height and three-point acumen, to the No. 48 ranked shooter on the list.
48. Joe Johnson: A Defender's Nightmare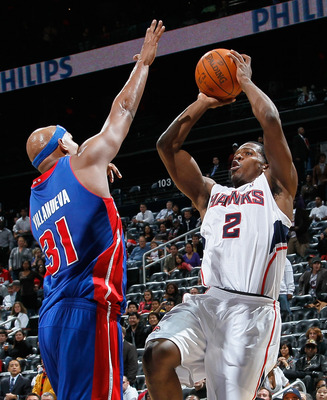 Kevin C. Cox/Getty Images
Signing a maximum contract in 2010, Johnson is shooting 37.3 percent from behind the arc. For his career, he's made over 1,100 threes.
He looks just like Andre Johnson of the Houston Texans to me. Both of them are great athletes and are quiet and unassuming, assuming you don't mess with them.
Don't start none, and it won't be none. But, when it is some—it's on. Joe's shot is usually on.
A former Team U.S.A. member, he was drafted by Boston and played like an All-Star for Phoenix.
He's played in four NBA All-Star games (2007-10).
This smooth shooter's three-point ball looks effortless, and in college he could probably make them from the razorback's tail on Arkansas' court.
47. Cuttino Mobley: Silky Smooth from Behind the Three-Point Arc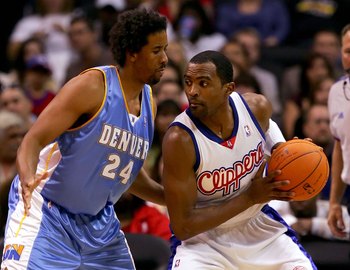 Lisa Blumenfeld/Getty Images
Another shooting guard with a pure three-point shot, Cuttino was a lefty. He was Moochie Norris without the afro.
Southpaw's shooting forms look, um, interesting at times. When they go in with regularity, though, the shot looks lovely.
Mobley made 37.8 percent of his threes in his career and a total of 1,085 of them. He was clutch, like the next shooter.
46. Stephen Jackson: He's So Nice That Rappers Make Lyrics about His Shot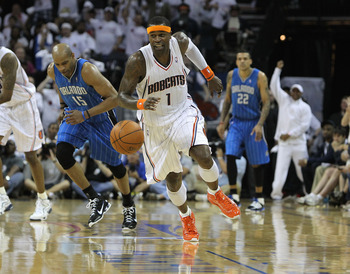 Mike Zarrilli/Getty Images
He shoots it from tree-point land at a 34 percent pace and he's hit about 1,100 shots. His shooting was a key part of the San Antonio Spurs championship team of 2002-03.
Kobe Bryant, Jermaine O'Neal and Tim Thomas were McDonald's All-Americans with him in high school. The next shooter on this list was also an All-American.
45. Quentin Richardson: Chicago Whitney Young Alumni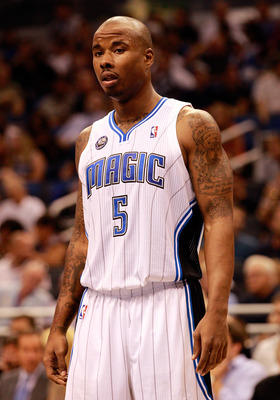 Sam Greenwood/Getty Images
A 1998 McDonald's All-American, "Q" hails from the "Chi (Shy)," where one learns how to play ball from the cradle to the grave.
He probably learned how to shoot outside against the world's famous wind.
As a Phoenix Suns player, he won the the NBA All-Star Three-Point Shootout in 2004-05. Voshon Lenard won it the year before that.
He set a Suns single-season record for three-pointers made (226) and also for three-pointers made in a game (nine).
Richardson could end up with close to 1,300 three-point buckets made in his NBA career. He was a 36 percent shooter coming into this season.
He's now a seasoned veteran, as he admits, and another seasoned veteran is next on the list.
44. Dana Barros: Down and Dirty from Deep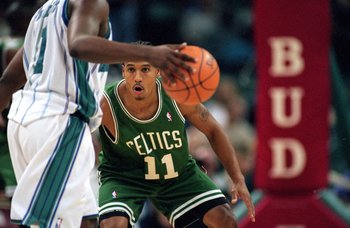 Craig Jones/Getty Images
Like Quentin Richardson, he appeared in the Three-Point Shootout. Barros shot it out in the 1992-1996 contests. Unlike Richardson, he lost. He set an NBA record, though, by making at least one three-pointer in 89 straight games (1994-1996).
At 41.1 percent, he's up there with the likes of Steve Nash in all-time three-point field goal percentage. Barros once shot it at 46 percent from three-point land (1994-95).
He retired in 2004 with 1,090 buckets made from deep. Small in stature, he is the opposite of the No. 43 shooter on my list.
43. Latrell Sprewell: He's Subject To Start a Three-Point Shooting "Spree"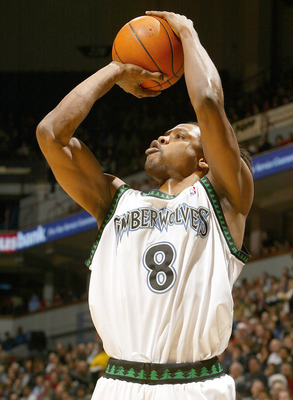 Elsa/Getty Images
Unlike Barros, Sprewell preferred to sport longer hair. It didn't get in his eyes on his three-point shot.
A 33.7 career three-point shooter, "Spree" made 1,104 of them total with three teams: Golden State, New York and Minnesota.
Like Cedric the Entertainer said, Ced's comedy can be compared to Sprewell's game because it chokes people.
Latrell wasn't a choker when it came down to hitting a big three-pointer. I can't say the same when it comes to choking his coach P.J. Carlesimo.
Cheryl Miller believes Sprewell looks like Samuel Jackson. Like Stephen Jackson, Sprewell hit a lot of threes in the clutch. Now if he could release his clutch from...oh, never mind.
Anyway, the shooter ranked No. 42 had a smooth release in the clutch.
42. David Wesley: He Could Shoot from the North, South, East or West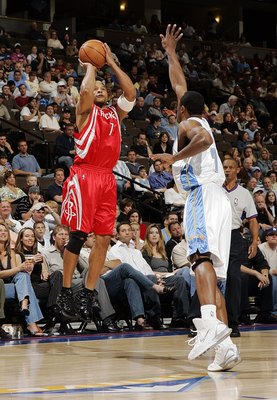 Brian Bahr/Getty Images
A baller's feet must be completely behind the three-point line at the time of the shot. To constitute a three-point shot attempt, a player can jump from outside the arc to inside the line. He can land inside the line as long as the ball is released in mid-air.
Wesley was one of the NBA shooters who checked the technique. He shot threes at a 36.8 clip for his career, and he made 1,123 field goal attempts from 1993-2007.
One of the shortest shooters on this list, he showed that little men in the NBA could be relied on for long distance three-point shooting.
41. Gary Payton: "The Glove" Could Also Shoot From Deep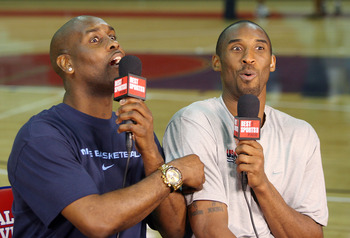 Ethan Miller/Getty Images
Ranked No. 41 of my top 50, taking cats to school in the low post was only one of G.P.'s specialties.
I was kind of surprised, myself, by Payton's inclusion on this list; his three-point shot looked awkward at times.
In his early NBA days, though, he sank them with the best of the shooters. He's still, therefore, one of the most respected point guards to ever play the game.
Payton was a career 31.7 percent three-point shooter and made 1,132 of them.
40. Dirk Nowitzki: Mr. Germany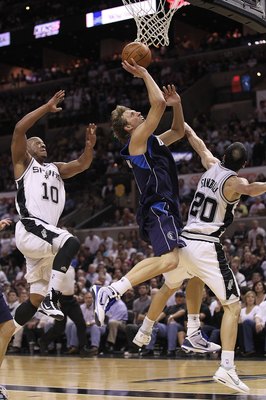 Ronald Martinez/Getty Images
Dirk can give any defender the shakes.
As one of the most quality German imports the NBA has seen, he could have 1,500 three-point makes before his career his over.
While this list is devoid of true centers, he has the size, mobility, strength and skill to play all three frontcourt positions. At over seven feet, Nowitzki is one of the only seven footers on this list.
The face of the Dallas Mavericks, he is also, perhaps, the most popular basketball player ever from Germany.
Nowitzki shoots at around 38 percent for his career in threes. He's probably the best shooter, who was foreign born, to do it in the NBA.
Dirk's shot reminds me of Bob McAdoo's; they're both long and lanky like the No. 39 shooter on my list.
39. Steve Smith: Was "Smitty" or Scottie Pippen the Best Multitasker?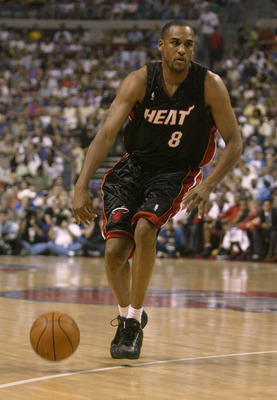 Tom Pidgeon/Getty Images
"Smitty's" three-point shot was smooth like a point guard's, off the dribble if necessary. On the fast break pull-up, he was one of the best.
Like an official, he'd raise his arms or extend three fingers to signal the field goal is good.
An analyst who often works with Cheryl Miller, he's had a nice run on NBA TV. He also had a nice run of draining threes—1,148 of them in his career on 35.8 percent shooting.
Reggie Miller, who appears somewhere on my list, has an older sister in Cheryl who sometimes is seen being busted up (laughing) at something Smith says in the studio.
It seems like they share several private jokes. A baller in the days of Pippen and Jordan, Smith's shooting was no laughing matter. He was every bit the multitasker.
At No. 38 on the list, the next shooter left a lot defenders crying in their sleep.
38. Wesley Person: The "Rifleman's" Brother Was a 3-Point Shotgun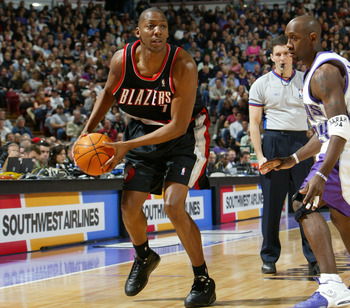 Jed Jacobsohn/Getty Images
He shot it at a 41.8 percent clip for his career, first-rate for crying out loud.
The younger brother of Chuck "The Rifleman" Person, Wesley made 70 fewer threes than his brother. Chuck hoisted up 600 more three-pointers, though, than Wes.
Where I'm from, Wesley's shooting ability would have landed him a nickname on the court—you guessed it—"Shotgun."
Shooting from the starting gun, so to speak, the next three-point specialist lands at No. 37 on this list.
37. Jamal Crawford: Ball Skills You Can't See
Kevin C. Cox/Getty Images
Who cares if he, after runs with the Knicks and Golden State, is thriving off the bench for Atlanta? NBA officials and Fantasy players do.
He won NBA Sixth Man of the Year last season and is continuing his smooth play this year.
Capable of hitting three-pointers off a crossover, he is one of the most adept ball-handlers in the NBA.
A 35.1 percent career three-point shooter, he's made about 1,200 of them in his ongoing occupation. He could end up with 1,600-1,700 of them by the time he's finished.
At No. 37 on this list, he is one of the most underrated players in the league. Like the next shooter on the list, he could have a long career in the media.
36. Dennis Scott: '3-D'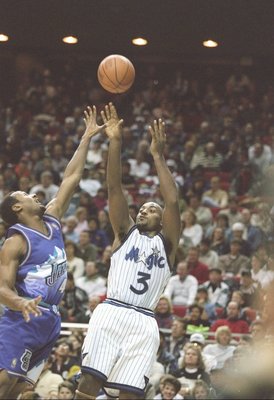 Andy Lyons/Getty Images
From 1994-97, the NBA three-point line was moved in. Scott proceeded to set a record for most three-pointers in a season: 267 in 1995-96.
His jersey number says it all about his mentality to shoot the rock. Scott provided the outside punch that complimented Shaq's might in the three-second lane.
Alongside the likes of Shaq, he shot the rock at almost a 40 percent (39.7) average for his career.
With 1,214 three-pointers made, Dennis earned the nickname "Three-D." He has an NBA TV segment by the same name.
35. Chuck Person: "The Rifleman"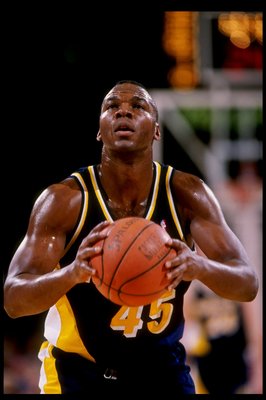 Tim DeFrisco/Getty Images
A three by any other name is still as sweet. "The Rifleman" shot threes at a 36.2 percent clip. He was nicknamed "The Rifleman" because his mother reportedly liked the TV Western by the same name.
Chuck Connors was the name of the man who starred in the lead role. Judging by the way he cocked it, Connors had a magical rifle it seemed on The Rifleman.
Person was rarely left open with his magical shot cocked behind the arc. Chuck bagged 1,220 threes in his career. With Indiana, he was able to get his shot off, like his teammate, Reggie "Miller Time" Miller.
Like Reggie, Chuck was certainly one of the most intense three-point bombers in the NBA. Scrunching up his face, talking and pumping fists was common for him after making a three.
Most players only got fired up like he did after they'd dunked on a behemoth.
34. John Starks: A Pesky Shooter in Madison Square Garden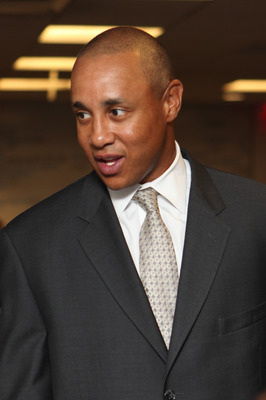 Chelsea Lauren/Getty Images
He played with a behemoth, Patrick Ewing, for the New York Knicks during the franchise's rugged and winning 1990s.
Starks' three-pointers fueled the Garden crowd throughout his time there. He was a 34 percent three-point launcher, making 1,222 of them. Most of them, no doubt, coming at the Garden or in Indiana.
Another shooter who loved playing in the Garden is No. 33 on my list.
33. Hersey Hawkins: "Big Hawk"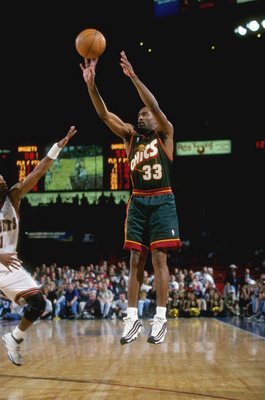 Brian Bahr/Getty Images
Double "H" or "Hawk" gave life to the home crowd whenever hit connected on a three-pointer. Opponents marveled at his range and form throughout his playing days.
His career spanned 13 years from 1988-2001. During that span, he shot threes at 39.4 percent and made 1,226.
Many of them came in Seattle, Wash., as a member of the now defunct SuperSonics.
Like his teammate Shawn "Rain Man" Kemp unleashed his reign of dunking supremacy, Hawkins made it seem like the rain was really coming down when he shot threes.
32. Baron Davis: L.A. Royalty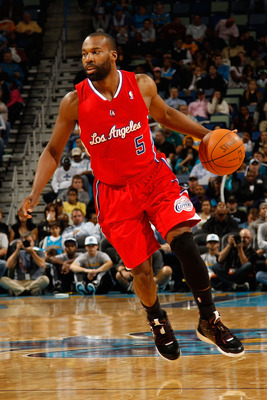 Chris Graythen/Getty Images
From trifecta distance, he is a 31.9 career shooter. He could end up with 1,300-1,400 three-pointers made for his career.
A Compton, Calif., native, Baron is active in the community and quarterbacks the support for several causes. He's been known to work extensively among making better lives for wayward youth.
The next shooter on the list is also a humanitarian.
31. Jason Williams: The Entertainer Formerly Called "White Chocolate"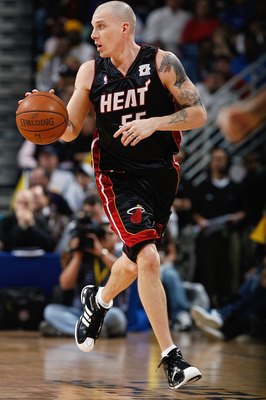 Chris Graythen/Getty Images
The term "gunslinger" is applied to NFL quarterbacks. I'd apply it to Jason Williams to describe the way he shoots threes. He probably invented the three-point shot in the midst of a wide-open fast break style.
Formerly known as "White Chocolate" with all due respect to his parents, Williams shoots threes at a 32.8 percent clip. He could end up with close to 1,400 three-pointers.
In 2003, along with Dr. Bob Wallace of the UT Medical Group, he founded the We Will Foundation. It's a charity for children facing treatment for craniofacial deformities.
30. Jason Richardson: "J-Rich" Works Like Magic in Orlando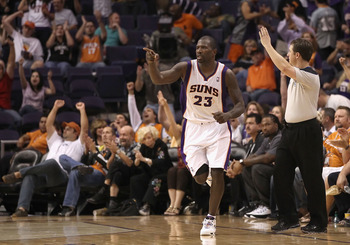 Christian Petersen/Getty Images
He shoots threes with beautiful form. "J-Rich" was a 37.1 percent career shooter from long distance coming into this season.
The NBA adopted the three-point shot in the 1979–80 season. Richardson has made almost 1,300 of them. He is in a system (Orlando) that loves the three-point shot, and he could end up with close to 1,500 threes.
29. Dell Curry: Have Three-Point Shooting Sons, Will Travel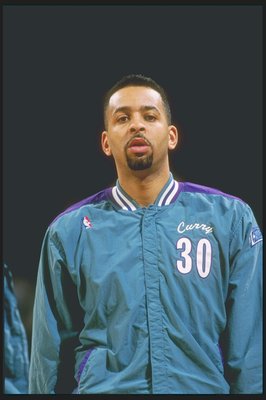 Otto Greule Jr/Getty Images
So the father, so the son. Does Golden State's three-point ace, Stephon Curry, resemble his daddy or what?
If Stephon can make 40.2 percent of his three-pointers, then he probably finishes with more makes than his father (1,245).
28. Clifford Robinson: The Power (Forward) of the Three-Point Shot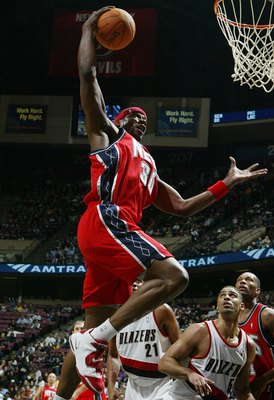 Jim McIsaac/Getty Images
This three-point sniper didn't need a long look to get his shot off. He's one of only three power forwards on the list.
Robinson retired as a 35.6 percent three-point shooter, making 1,253 of them. Portland, Phoenix, Detroit, Golden State and New Jersey benefited from his shooting from behind the arc.
The next shooter on the list is a benefit for any organization.
27. Mike Miller: Three-Point Sniper and Former Florida Gator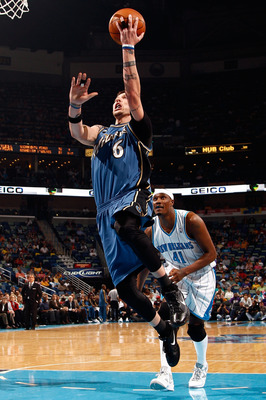 Chris Graythen/Getty Images
Known for his ability to make three-pointers from international range, he was drafted No. 5 overall out of Florida by Orlando in 2000.
The NBA three-point line was moved back to 23 feet, nine inches (22 from the corners) in the 1997–98 season. It didn't bother Miller.
He was the 2001 Rookie of the Year. He holds the Memphis Grizzlies franchise record for most points scored in a single game (45). He set it off on February 21, 2007 against Golden State.
Miller is a 40.5 percent career three-point shooter. He'd made 1,255 of them coming into the 2010 season.
He could easily finish with over 1,500 threes for his career.
26. Vernon Maxwell: The Mad Max of the 1990s NBA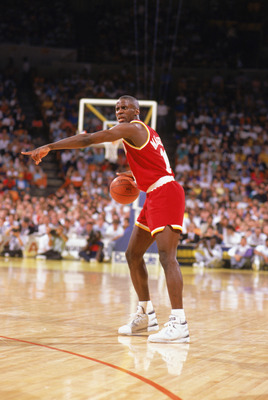 Ken Levine/Getty Images
From unknown color commentators, he got the nickname for his clutch three-point shooting. Besides having confrontations with fans involving allegations of spitting, he could spit basketballs from three-point range.
Born in Gainesviille, Florida, he played ball for the Gators as a 6'4" guard.
After Florida, he was a key member of the Houston Rockets first championship team. Known for his clutch shooting, he hit several game-winning shots throughout his career
Making a career total of 1,256 three-pointers, Maxwell held the NBA record for most three-pointers made in a season from 1991-1993.
In 1994, David Letterman asked Spike Lee if there was a similar player to Reggie Miller's manner. "Mad Max" was Lee's reply. Maxwell destroyed Lee's beloved Knicks in the deciding game of the 1994 NBA Finals between Houston and New York.
25. Mookie Blaylock: Has He Been Ballin' Since He Was a Baby?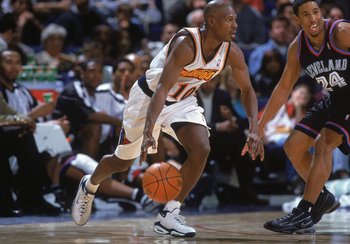 Tom Hauck/Getty Images
Daron Oshay Blaylock reportedly got the nickname "Mookie" from his grandmother when he was a child. He was a true baller as a baby I'm told.
He shot 33.6 percent from three-point range and once ranked 15th all time in career three-point field goals made (1,283). He was eighth all time in career three-point field goal attempts (3,816).
24. Terry Porter: Where Would Clyde "The Glide" Drexler Be Without Him?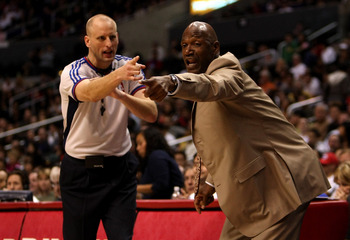 Stephen Dunn/Getty Images
At No. 24 on my list, Porter shot .386 percent in three-point field goals over a 17-year NBA playing career. In 1,274 games, he made 1,297 three-pointers.
In coaching the Phoenix Suns, he guided Steve Nash's career. Nash is somewhere on this list, I guarantee it. Porter was dependable from deep. On December 16, 2008, the Trail Blazers retired his No. 30 jersey.
23. Allan Houston: From Baller to Assistant General Manager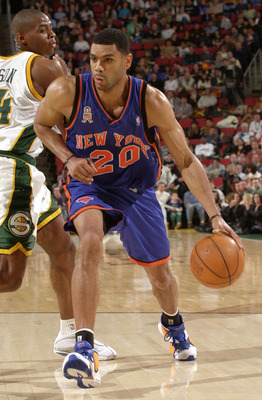 Otto Greule Jr/Getty Images
He could possibly one day have his own Knicks jersey retired. He's their assistant general manager. Houston also currently spends his time helping different charity and non-profit organizations.
Born in Louisville, Kentucky, he was one of the top three-point shooters in the NBA during his playing days with the Detroit Pistons and New York Knicks.
As a supreme technician, for his career, he shot threes for a very good percentage—40.2. He made 1,305 three-balls. He earned the money and my No. 23 ranking.
22. Kobe Bryant: "Black Mamba"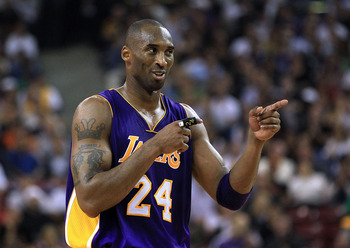 Ezra Shaw/Getty Images
The "Black Mamba's" finger-pointing at his teammates days are over—the Lakers are supreme champions. Kobe's three-point shooting is a reason why.
He's probably still capable of scoring 80 points in a game. He made a lot of three-pointers in that game. Kobe later broke Scott's record for three-pointers made in a game.
He shoots it at 34 percent from the three-point line and has made about 1,400 of them. Mamba's skill set has often been compared to the next shooter on this list.
21. Vince Carter: Captain Carolina Comes to the Land of the Suns
Sam Greenwood/Getty Images
Like Kobe, the shooting guard known as "Half Man, Half Amazing" is one of the best leapers in NBA history. A former dunk champion, he can also shoot from three-point land.
He's made almost 1,400 threes and shot at a 37.5 percent clip for his career. He played the same position as the marksman ranked No. 20.
20. Mitch Richmond: 3-Point Marksman Supreme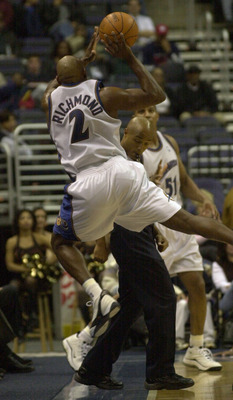 Doug Pensinger/Getty Images
Another shooting guard on the list, Mitch was one of Michael Jordan's toughest opponents, according to Mike. Maybe because while being powerfully built, Richmond shot threes at .388 percent.
He connected on 1,326 in his career with the Warriors, Kings, Wizards and Lakers.
19. Mike Bibby: Moving on Up the NBA Career 3-Point Shooting List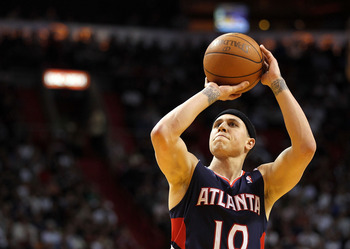 Mike Ehrmann/Getty Images
The junior Bibby shoots three-pointer at around 38 percent for his career and he could end up very high on the list.
He came into this season with 1,500 threes made in reach, and he's still in his early 30s.
18. Dan Majerle: "Thunder Dan" the Man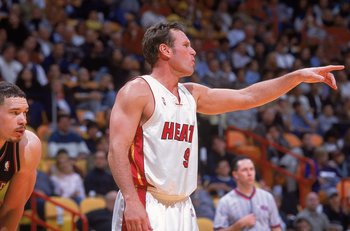 Eliot J. Schechter/Getty Images
"Thunder Dan" specialized in threes with Phoenix and Miami. He made 1,360 three-point shots for his career and shot 35.8 percent from long range.
Thunder Dan! Thunder Dan!
17. Antoine Walker: Because Four-Point Shots Come Few and Far Between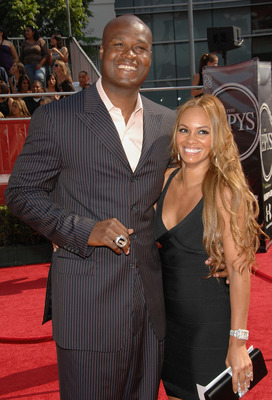 Stephen Shugerman/Getty Images
Not many people get cheated on their three-point attempt stats. Instant replay has sometimes been used. The NBA and the NCAA specifically allow replay for this purpose.
Antoine Walker probably never got cheated out of a three-point attempt or make.
A 32.5 percent three-point bomber, he was once asked why he shot so many threes: "Because it ain't no fours," he answered, drawing chuckles from reporters.
He attempted 4,264 of them and made 1,386 in his career.
16. Brent Barry: "Bones" Had a Jones for Threes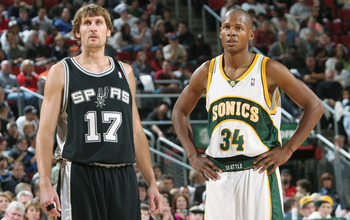 Otto Greule Jr/Getty Images
Now an NBA TV analyst along with Dennis Scott, they're two experts who know something about three point shooting. Barry (left) shot it at an outstanding 40.5 percent for his career. He made 1,395.
Good job, like the next shooter on this list.
15. Michael Finley: Three-Point Shots and Sportsmanlike Conduct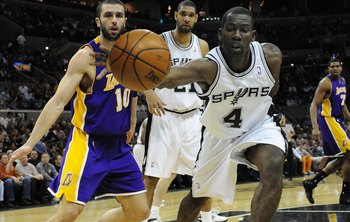 Ronald Martinez/Getty Images
The Chicago native and former University of Wisconsin star shot 37.5 percent for his career and made 1,454 three-pointers.
Sporting jersey No. 4 with the Spurs, with the Celtics, he was teammates with the next shooter on the list.
14. Paul Pierce: "P. Squared" Up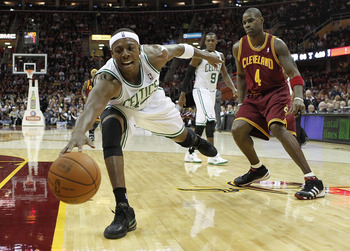 Gregory Shamus/Getty Images
He is another player who could end up with close to 2,000 three-pointers made. He came into the NBA in 1988 and he's made close to 1,500 of them on 37 percent shooting.
At No. 14 on this list, he could one day pass No. 13.
13. Steve Nash: A Ventriloquist with a Talking Basketball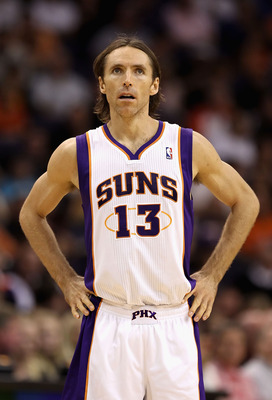 Christian Petersen/Getty Images
An artist with the basketball, the two-time NBA MVP (2005-06), has one of the highest three-point shooting percentages on this list.
For his career, he's made over 1,520 three-pointers while shooting them at 43.1 percent.
12. Nick Van Exel: "Nick the Quick"
Streeter Lecka/Getty Images
The lefty made 1,528 three-pointers in his career with six organizations. He shot the three-ball at 35.7 percent for his career.
Van Exel represented for the point guards, but he's more of a combination guard like the next shooter on this list.
11. Tim Hardaway: Stay with His Crossover If You Can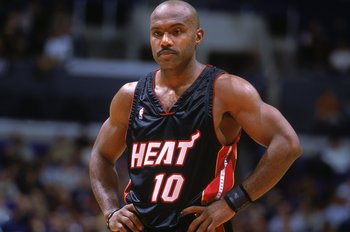 Harry How/Getty Images
Did he invent the crossover pull-up for a three-point bucket move? Some folks will tell you he did. He will tell you he created it in Chicago.
He is one of the first NBA ballers to be widely credited with a killer crossover.
Hardaway made 35.5 percent of his three-pointers. He made an astounding 1,542 of them from 1989-2002.
The No. 10 shooter on my list was astounding as well.
10. Eddie Jones: What Could Have Been with the Lakers Had Kobe Flopped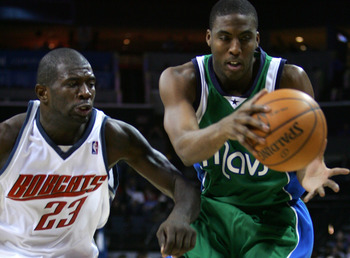 Streeter Lecka/Getty Images
Starting in 1994 with the Lakers, the former Temple Owl shot 37.3 percent for his career and made 1,546 threes.
Jones (right) was the type of NBA baller who could shut his opponent completely down and also go off from three-point land.
9. Glen Rice: Former Michigan Wolverine and L.A. Lakers Sniper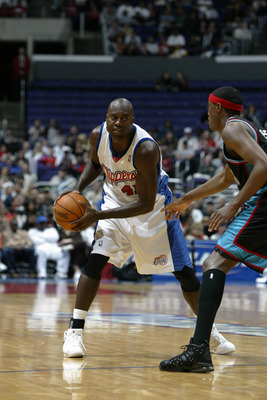 Robert Laberge/Getty Images
The third-ranked small forward on this list behind only Peja Stojacovic and Rashard Lewis, Rice is the only of the three to win a championship.
The three-point ace shot 40 percent from deep for his career and made 1,559 buckets.
8. Jason "Jet" Terry: Coming off the Bench Scoring in Bunches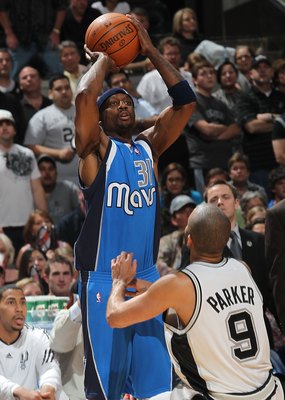 Ronald Martinez/Getty Images
Jason Eugene Terry shoots three-pointers at a 37.9 percent clip. He could end up with close to 1,800 makes in his career.
At No. 8 right now, J.E.T. could bump a few more shooters before he's done.
7. Rashard Lewis: He Could Spread a Court a Case's Size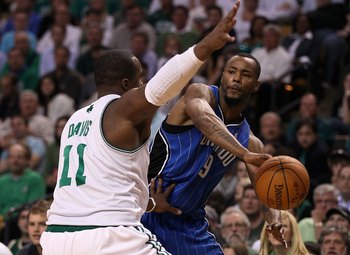 Elsa/Getty Images
He could easily surpass 1,900 made by the time he is finished. Shooting about 39.1 percent for his career with Orlando and Washington, he'll move up on this list.
6. Chauncey Billups: "Mr. Big Shot" Isn't Done Yet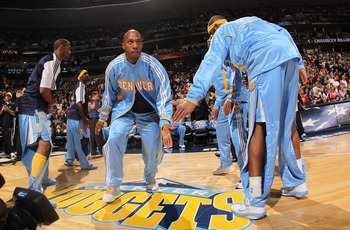 Doug Pensinger/Getty Images
Shooting around 38.7 percent from downtown for his career, he could surpass 1,600 and maybe 1,700 made this season.
"Mr. Big Shot", as he is known, is one of the more clutch shooters on the list.
5. Peja Stojakovic: Get Him and Dirk Shooting Together Someone Please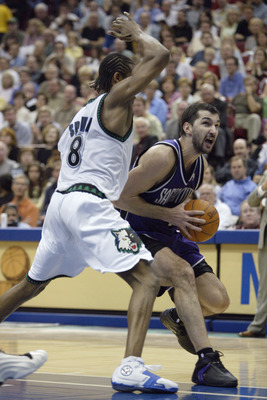 Elsa/Getty Images
He's the best three-point shooting small forward to grace the NBA, according to the stats. He shoots trifectas at 40 percent and has made over 1,700.
He is walking proof that the NBA cares. His Children's Foundation's mission is to help kids and their families with food, shelter and economic well-being in his native country and New Orleans.
4. Dale Ellis: A Sniper with the Rock, He Deserves More Credit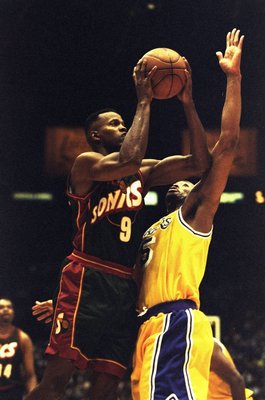 Todd Warshaw/Getty Images
One of the most highly respected shooters in NBA lore, Ellis was with eight different NBA teams. Longetivity has its place in America's professional sports.
In a long and stellar NBA career, he accumulated 1,720 three-point buckets on 4,266 attempts, a stellar 40.1 percent shooting percentage.
Recently bumped to No. 4 by the next shooter on this list, he sank tens of threes in much the same way as No. 3.
3. Jason Kidd: The Disher Could Now Drop More Threes Than Dimes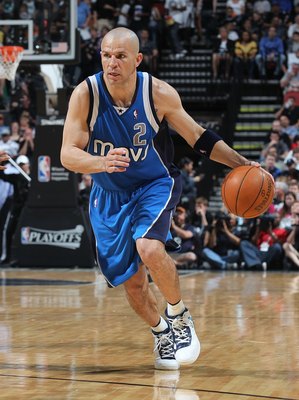 Ronald Martinez/Getty Images
2. Reggie Miller: "The Garden's Greatest Villain" Finally Outshines His Sister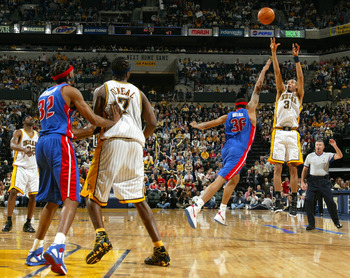 Elsa/Getty Images
"Cheryl! Cheryl!" New York Knicks fans are probably still dreading the days they chanted his older sister's name in his presence.
Sinking 2,560 three-point field goals in his career, he has more than half of No. 25 on this list's career totals.
Reggie! Reggie! shot an outstanding 39.5 in percent in threes for his career.
He could be one of the few on this list to make the Basketball Hall of Fame. With him on the cusp of the Hall, I was inspired to do my part to honor the occasion.
1. Ray Allen: Hands Down, Man Down Around Ray-Ray's Way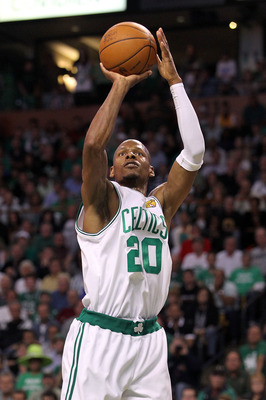 Ronald Martinez/Getty Images
More than making an occasional three, Allen will have made over 2,600 threes by the end of this season. In his career, he's made about 39.8 percent of his threes.
In the 2005-06 season, Ray broke Dennis Scott's record with 269 three-pointers made. The former baller for the UConn Huskies will finish his career with a hefty amount of three-point shots made, the most in NBA history.
Keep Reading