Ten NBA Stars Likely to Stay With Their Team Their Whole Career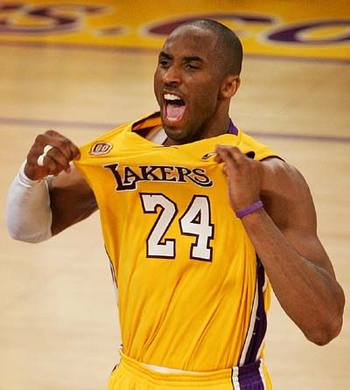 Current NBA teams have many talented players but only a few players have been with their team their whole career. Here are 10 loyal stars who will likely spend their whole career with their team.
10. Deron Williams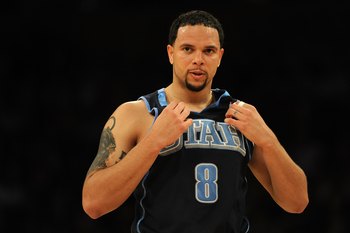 Although Deron doesn't like the moves the Jazz made this offseason, there is still a good chance he could stay with the Jazz for the remainder of his career. I'm sure Jerry Sloan would want to keep Deron as their franchise point guard just like John Stockton.
9. Kevin Love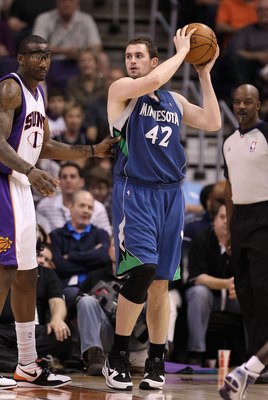 Love said recently that he would like to stay with Minnesota his whole career. The T-Wolves need a franchise player and Kevin Love is their guy.
8. Derrick Rose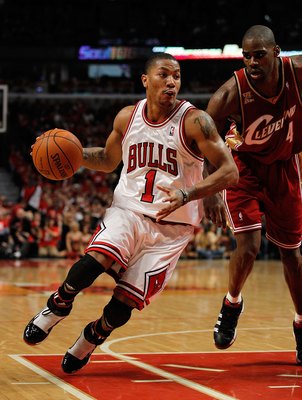 Not many players get to be drafted by the team they most want to, but Rose was lucky enough for it to happen. During this offseason, the Bulls built a contending team around Rose. Derrick Rose is a great player to build around, so expect the Bulls to extend Rose's contract in the near future.
7. Kevin Durant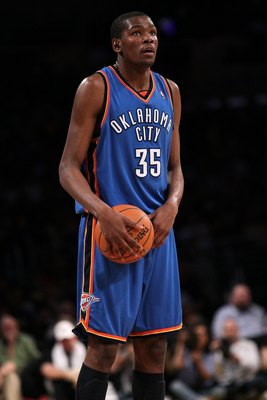 Durant loves Oklahoma City and Oklahoma City loves him. He has a very young team and he has often said that that he would like to spend his whole career with them. They just extended his contract, so Durant will be in OKC for many years to come.
6. Brandon Roy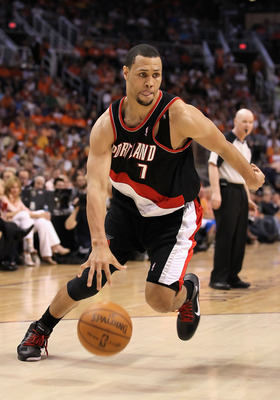 Like Kevin Durant, Roy's contract just got extended and he has a young team around him. He's from the northwest and he likes Portland because they are near his hometown Seattle.
5. Dwyane Wade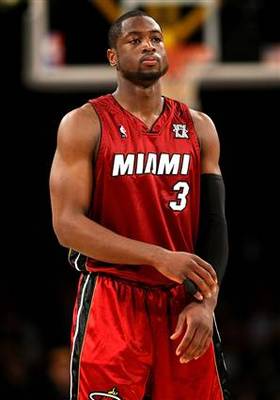 Wade has no reason to leave. He just got rewarded with a mega contract and superstar players in LeBron James and Chris Bosh. The only reason I could think of why Wade would want to leave Miami is because he wouldn't have control of the ball as much as he should. But who wants a team that's worse and not wanting to win?
4. Dirk Nowitzki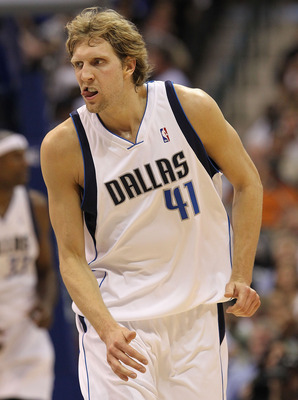 Nowitzki is already is in his 30's, just re-extended his contract with Dallas and will stay there through the remainder of his career. Dirk would only want to seriously leave if he's at the final years of his career and he's still without a title. In that case he might want to sign with a title contender if the Mavericks aren't.
3. Paul Pierce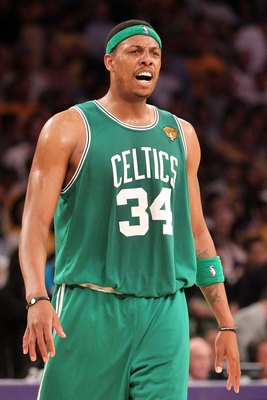 Like Dirk, Pierce is in his 30's and just signed extension to stay with Boston. Pierce said he wanted to play two years in Europe after his NBA career is over, but I don't count that as leaving because it wouldn't be with an NBA team.
2. Tim Duncan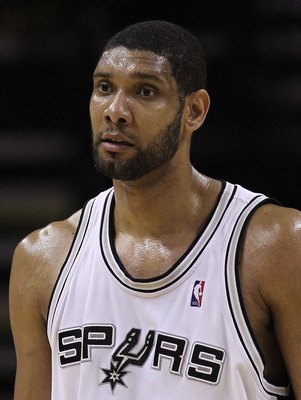 Duncan is at the peak of his career with a few years remaining. Those few years will almost automatically be with San Antonio despite him being a free agent next year. He's already won 4 titles, so he doesn't have to seek somewhere else to win.
1. Kobe Bryant
Kobe Bryant will join the list of legends such as Magic Johnson and Jerry West who spent their entire career with the Lakers. Kobe is in the best position to win more titles with L.A so there is no reason to go. He will known as one of the best players in NBA history when his career is over.
Keep Reading