Who's 23? Best NBA Players Ever For Each Number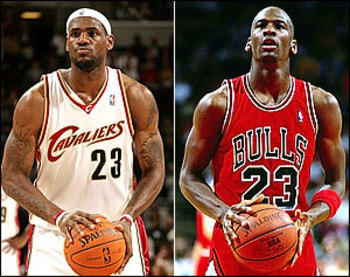 A player's legacy is determined by many things: championships or lack thereof, individual stats, and more.
But two things are extremely overlooked in how well a player is remembered and how long his legacy will last: their name and number.
Steve Nash won back to back MVP awards. Though right there he distinguishes himself into only a small group of Hall of Famers, no one's truly going to remember him because he has a boring name.
Now take LeBron James. He'll go down into basketball fame for as long as there is an NBA because of the "sexiness" of his name.
It shouldn't be the case; but it's true.
The same goes for numbers: 23 just rolls right out your mouth. That's why, different than any other great player of any sport, fans around the world, instead of saying Jordan, say number 23.
That's just how it works.
So, I'm going to name the best player for each number from 00 to 40.
00: Robert Parish
Had to give it to him, first of all because he's an iron man and a great player, secondly because his only competition with the number 00 was Brendan Haywood.
Nonetheless, he's on our list.
0: Gilbert Arenas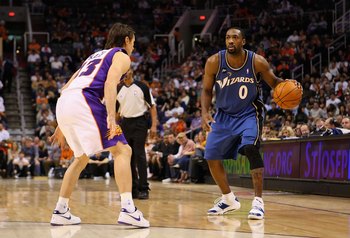 Before the knee injuries and the gun situation, Areans was a legitimate MVP consideration, and led the Washington Wizards to a fourth seed in the NBA playoffs.
1: Oscar Robertson
The only man ever to ever post a triple-double for a season, and one of the only men ever to sport number 1 who was even near good.
The Big O gets this with no fear of controversy.
2: Moses Malone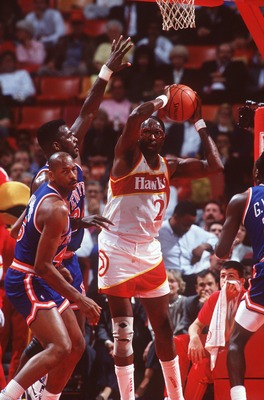 Won two MVPs, won a championship with the Sixers, and was one of the most consistent players of all time.
Truly a warrior.
3: Allen Iverson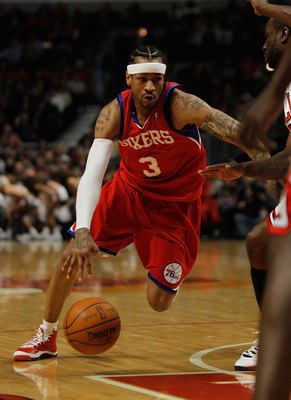 Before he left to the Pistons and almost single-handedly ruined his career, Iverson had one of the biggest legacy's in the game, and was one of the most crucial parts in the turning of the NBA.
Not even a debate who wins this spot.
(Though one day Dwyane Wade could win this spot; doubt it.)
4:Joe Dumars
A game changer in his own right. I watched a lot of basketball growing up, and the one player who struck me as a true basketball player (never complaining to refs, hustling for every ball until there was a whistle, a great individual and clutch player, and a good team player) was Joe Dumars.
He's not remembered as much as he should be, but still a true gamer.
5:Jason Kidd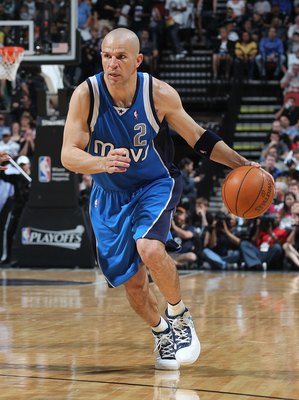 Kidd has fit into every role any team has ever dealt him, from his Rookie of the Year campaign to now with the Mavs.
An underrated scorer, Kidd was one of the best passers and the best rebounding point guard in recent years.
Kidd is a better-shooting Rajon Rondo for all of you that haven't seen enough of Jason already.
6: Bill Russell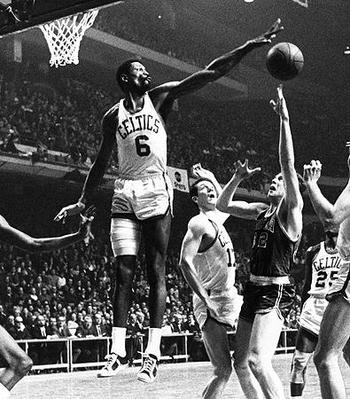 The greatest defensive player in the history of the game, and the greatest winner. It would be crazy if Russell didn't capture the number he made famous; but that's not to say there wasn't any thought to the decision.
Julius "Dr.J" Erving also revolutionized the game as well as the number six.
Russell edges him.
7:Pete Maravich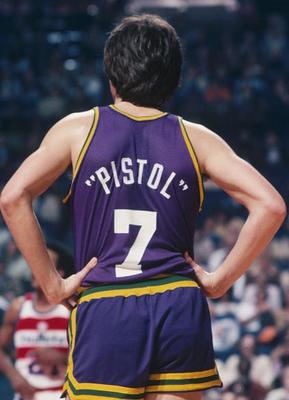 One of the best shooters in the game, and the man who invented "clutch" before there was Jordan or Kobe, "Pistol" Pete deserves this spot without much controversy at all.
8: Kobe Bryant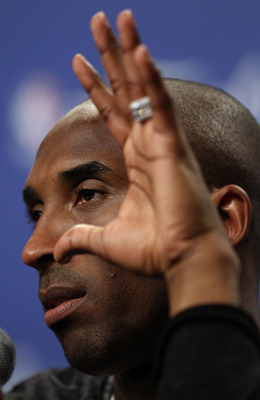 Bryant was better at 24 than he was with No. 8, but he was still one of, if not the, greatest player in the league when he sported No. 8.
Plus, he scored 81 points while wearing No. 8.
By the way, this may not be the last of this player you see on this list. If you know what I mean...
9: Bob Petit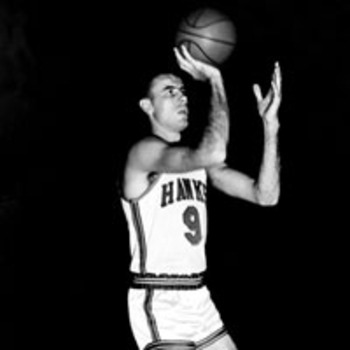 Pettit was another one of the great shooters who is now forgotten for his accomplishments on, and off, the court.
No real runners-up.

10: Walt Farzier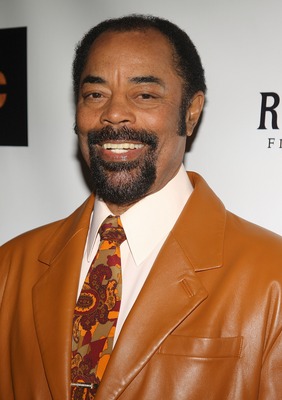 Frazier had a cocky attitude similar to what LBJ carries today. And a jumper like Kobe. And a drive like Rose. And defense like Rondo.
Frazier was your prototypical all around player who made every team he played on better.
11: Isiah Thomas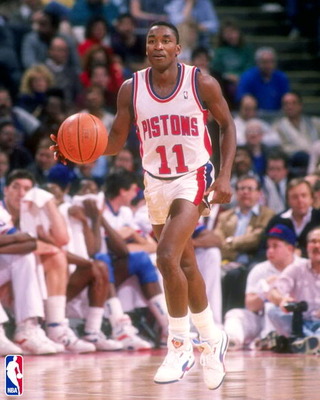 "Zeke" was the main reason that Jordan didn't reach eight or nine in his amount of championship rings.
I think that's enough said.
Oh, and if it's not, he's the single greatest dribbler of all time.
12: John Stockton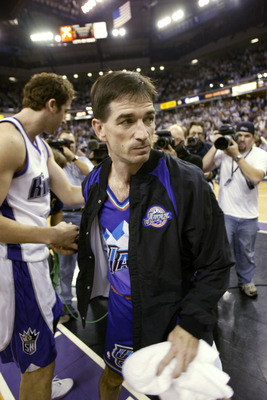 The picture represents Stockton's last game ever. You guys should cry when you see it.
There will never be a better passer (sorry Nash and fellow NBA point guards), nor a better teammate.
He symbolizes what floor manager (point guard) is all about.
One of the, if not the, best player never to have a ring.
13: Wilt Chamberlain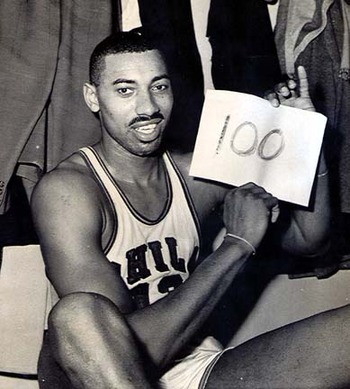 The second best basketball player ever (you guys can guess behind who) and the single most dominant.
"100" proves my point.
14: Bob Cousy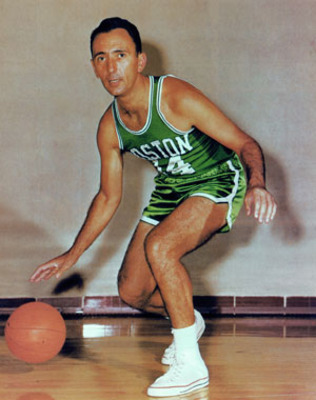 Magic Johnson before Magic Johnson.
15: Carmelo Anthony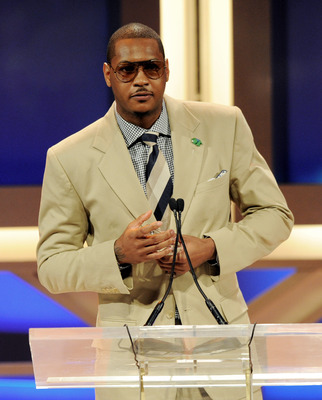 Probably the hardest choice so far considering Vince Carter and Wes Unseld also sported this number.
Anthony has already surpassed Vince Carter, not Unseld yet, but the amount of potential Carmelo has guarantees he will be better than Wes in a few years time.
16: Bob Lanier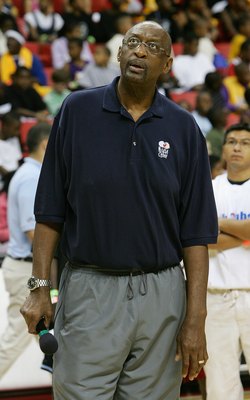 A very good player in his prime.
There has never been any great player holding number 16, but Lanier's stats and accomplishments are more than decent.
17: John Havlicek
An amazing passer, an iron man in the amount of games he played, scored 1,000 points or more in sixteen straight seasons, and won an absurd amount of playoff games.
He'll always be remember for "Havlicek stole the ball!!", but you should keep those stats in mind too.
18:Dave Cowens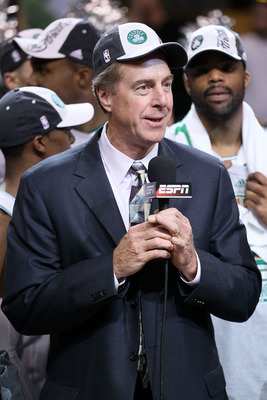 19: Willis Reed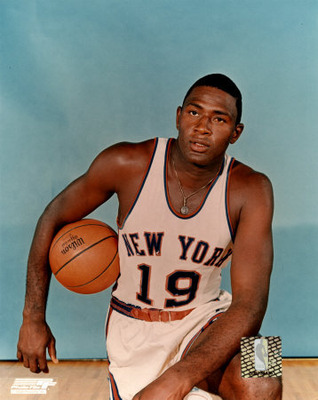 Willis Reed was an amazing all around player, and had true heart for the game (made apparent by his return to the NBA finals after what many thought to be a series-ending injury).
Though his winning seasons were in part because of his great supporting cast, he was almost always the focal point of the team.
20: Gary Payton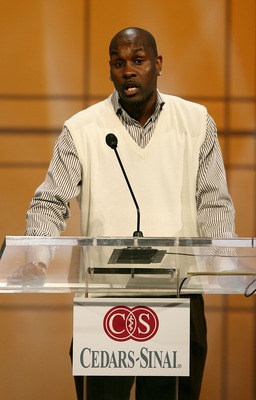 Gary Patyon, a.k.a the Glove, stole away this spot like he did many balls in his time.
The single greatest defensive point guard of his era, and maybe ever, Payton's legacy is hurt from the lack of a ring in his prime (though he was a major contributor to the Heat in their run) and from his over looked offensive game, in which he was actually an extremely talented guard. (A player similar to Isiah Thomas in some ways.)
21: Dominique Wilkins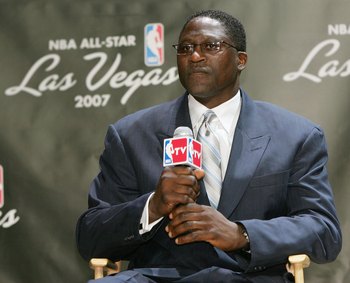 Wilkins, also known as the Human Highlight Film, never lived up to the media hype, but was nonetheless one of the greatest offensive players in recent years, even not so recent.
Believe me, DOMinique could DOMinate.
22: Clyde Drexler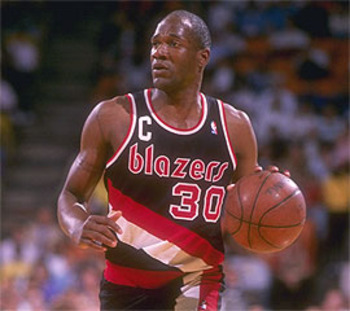 Like Wilkins, another of the best dunkers ever.
Drexler won championships with Hakeem Olajuwon in Houston, which showed a willingness to share the spotlight and still reach their ultimate goal.
23:Michael Jordan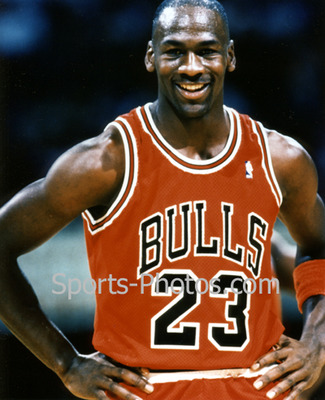 Anyone who thought otherwise obviously doesn't know anything about basketball, or is named LeBron James.
Otherwise, this was pretty obvious.
24: Kobe Bryant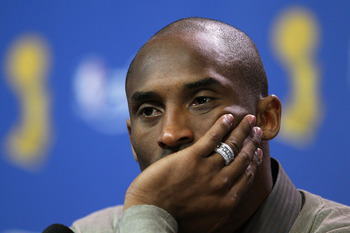 I know, this is not the first we've seen of Kobe Bryant, but there is really no other player who could claim this spot.
25: K.C. Jones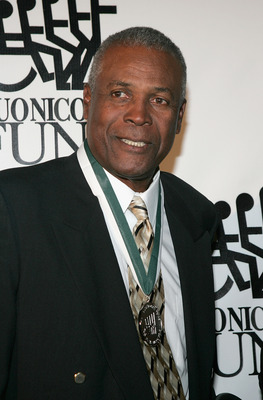 A great player, good defender, and a true winner.
All there is to say about him
26: Hedo Turkoglu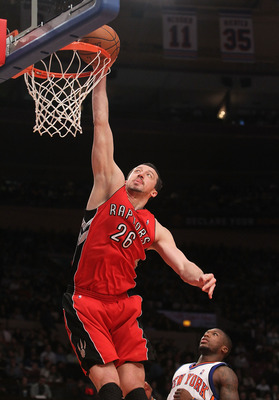 Obviously there weren't many player with the number 26, if Hedo is the best of them.
But that doesn't take away from what he's done; he brought the Magic team and their offense together.
Still a flopper and a liability on defense (and, with the Raptors, on offense a bit as well) Hedo is the greatest player to sport this number.
27: Jack Tywman
Had many winning seasons, good stats, and I couldn't find anyone better with this number.
28: Sam Cassell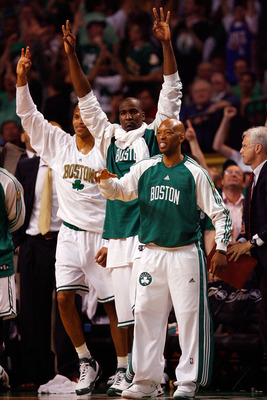 Many people forget what Cassel used to be before being somewhat of a useless role player who looked like Yoda in a body of an eighty year old man.
Sam was a consistent all-star caliber player, and was one of the more elite point guards in the NBA.
29: Pervis Ellison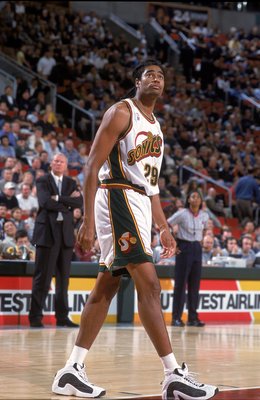 I don't remember much from Pervis' days, but I remember loving him, and remember thinking he was the beast of the league.
Because of my memories of Pervy, I award him this spot.
30: Rasheed Wallace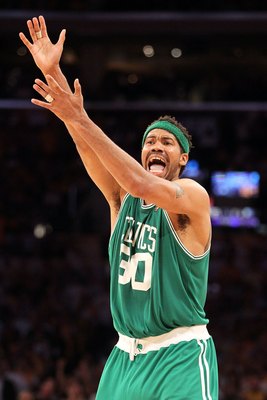 Rasheed Wallace is the biggest baby in the NBA, but five years ago, he was one of the more talented players to grace the court, and was the final piece to the Pistons' championship run.
31: Reggie Miller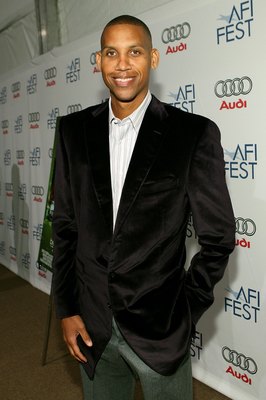 The purest and best shooter in the history of the NBA from long range, Miller was the player who gave the most trouble to Jordan more than any other player in the league.
Well-deserving of a spot on this list.
32: Tie: Magic Johnson and Karl Malone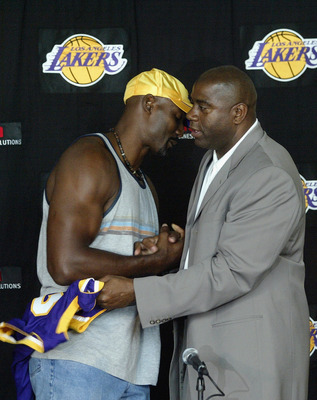 Malone is the second leading scorer in NBA history, and is the best big man in the history of the pick and roll. If Johnson doesn't have the same number, there's no way Malone, one of the 10 best players ever, doesn't hold this spot.
Yet, the same goes for Magic: a true winner and the best passer. Ever.
In your comments, either write Magic or Malone for which one you think deserves this spot.
33: Kareem Abdul-Jabbar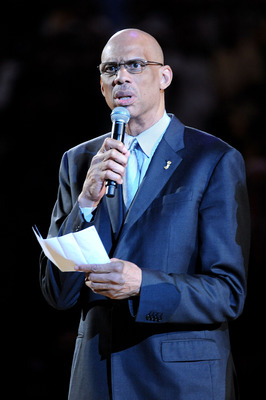 The leading scorer of all time, and the man who perfected the hook shot.
34: Shaquille O'neal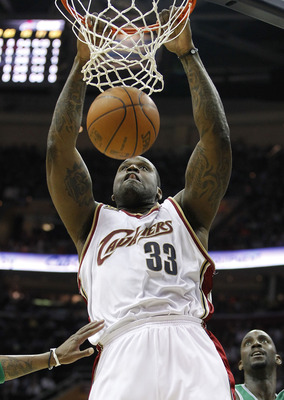 Shaq held number 34 in his best days (Kobe and the rest of the Lakers days), winning one MVP, and three Finals MVPs, while being the most dominant player in the NBA.
Hopefully he doesn't continue to ruin his legacy.
35: Kevin Durant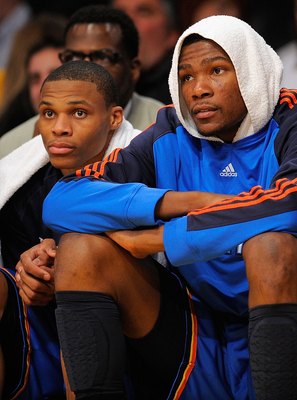 This may be a shocker considering how young he is, but he's one of the few good players to wear this number, and his potential alone lifted him up a few spots.
36: Rasheed Wallace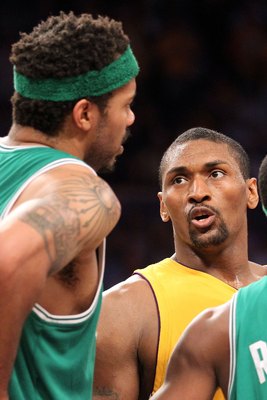 I know I already mentioned him, but he wore both these numbers, and was the best to wear both of them.
37: Nick Van Exel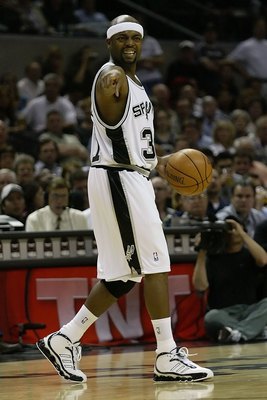 Nick actually used to be a very good player back in the day, and easily had one of the quickest first steps in the NBA.
Sure, if there were more players with this number he probably wouldn't' be here, but for now, this is Nick's to lose.
38: Kwame Brown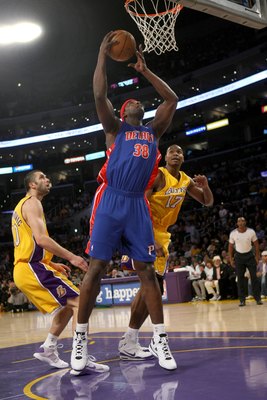 Obviously no one else had this number, because here is the biggest bust. Ever. And I live in D.C.
39: Greg Osterag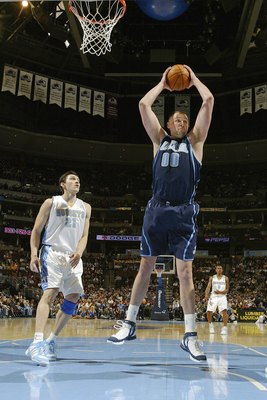 Once a pretty powerful player down low, but never anything great.
40: Shawn Kemp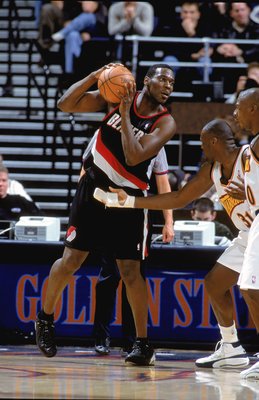 Kemp was the beast that Garnett once was before there was Garnett.
He regularly got monster alleyoops, and could match practically anyone down in the post.
Truly a dangerous player in his prime.
If you agree or disagree with any of these, please do mention in your comments...
Keep Reading