LeBron James may believe that he is the easiest target in sports, but Miami Heat point guard Mario Chalmers isn't too far behind his teammate in that category.
Chalmers has had to deal with his teammates yelling at him since the Big Three came together in 2010. He may not have the resume that some of his teammates do, but he certainly receives more criticism than he deserves.
For example, look at what happened after Game 3 of the 2014 NBA Finals. Miami lost to the San Antonio Spurs by 19 points, so the Internet was all over the Heat. Given his performance, Chalmers became an easy target.
Chalmers missed all five of his shots from the floor in Game 3 and finished with two points, four assists and three turnovers. His performance led to the "#PGsBetterThanChalmers" Twitter hashtag.
Check out some of the more hilarious choices:
Carlton Banks (The Fresh Prince of Bel-Air)
#PGsBetterThanChalmers Carlton Banks 😂🏀 pic.twitter.com/hPmgedsdIn

— Monteezus (@asvpflightt) June 11, 2014
Jesse Katsopolis, Joey Gladstone and Danny Tanner (Full House)

#PGsBetterThanChalmers pic.twitter.com/XRQ6i0aZoa

— Jeff McDevitt (@JeffMcDev) June 11, 2014
TerRio
#PGsBetterThanChalmers pic.twitter.com/qLat9hCzjm"

— Rip Mama (@NyrhiqueS) June 11, 2014
Chris Paul, Jr.
#PGsBetterThanChalmers Lil Chris 🏀 pic.twitter.com/ZYJCJYJM0D

— Mr_Run_Dat (@JamesBuggs) June 11, 2014
Stan (Space Jam)
#PGsBetterThanChalmers Stan from space jam pic.twitter.com/Em861L9uax

— J-Jones (@TheDisciple365) June 11, 2014
Steve Urkel (Family Matters)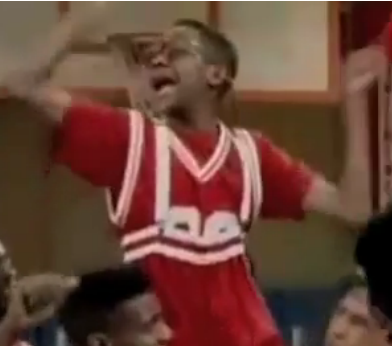 via Seattlesportsnet
[Twitter]