Ranking the Top Draft Picks in Sacramento Kings History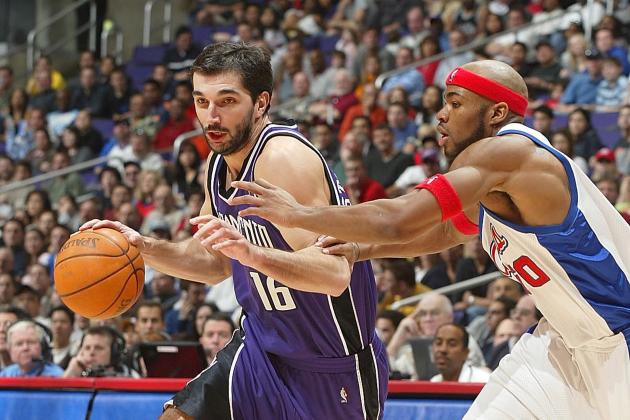 Lisa Blumenfeld/Getty Images

For a small-market team like the Sacramento Kings, capitalizing on your draft picks is becoming increasingly important. In the case of the Kings, they've done a nice job supplementing their squad through the NBA draft over the years.
But what's important to remember about the draft is that not all picks are equal. When selecting at the top of the board, finding an impact player is much easier. Therefore, it's often a team's ability to find diamonds in the rough that sustains it over the years. Sacramento has done both—get players through the lottery and further down the line.
But before we get to the list, let's go over a few parameters used in compiling it.
First, only players in the Sacramento era were considered. This leaves out a few of the franchise's all-time greats, including its best player, Oscar Robertson. Yet the draft has evolved over the years (draft lottery; less time in college for prospects), and the sample size involved was too big, so to go with only the somewhat recent past gives us a more accurate depiction.
Secondly, only a player's value with the Kings is considered. So if a player ended up having a long, prosperous career, but many of those years happened after he left Sacramento, then he wasn't included. That makes it more difficult for players like Hedo Turkoglu or Brian Grant to qualify.
Thirdly, and this seems obvious, but we'll mention it anyway: Only players drafted by the Kings are considered. A player that was acquired via trade, either during draft night or shortly thereafter, isn't examined.
Finally, a player's value relative to his draft position, and those selected after him, is part of the equation. So a player that may have more overall value, but was selected high in the draft, might be rated lower than a diamond in the rough taken later in the process.
Also, win shares and win shares per 48 minutes are the metrics used to compile the list. They provide a meaningful context and make it so comparing players from different time periods is feasible. Both also show short-term and long-term value.
Begin Slideshow

»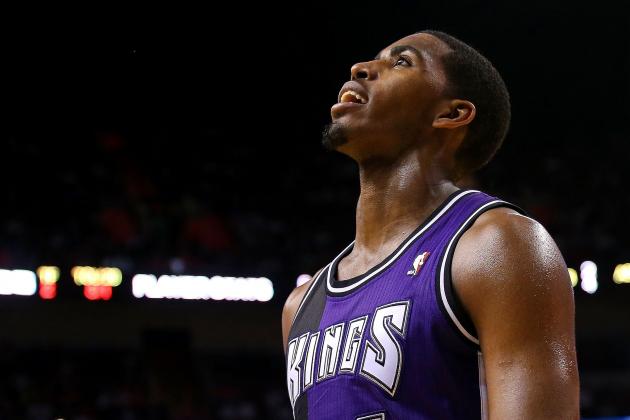 Mike Ehrmann/Getty Images

Duane Causwell: 18th pick, 1990 draft
Causwell was the third of the Kings' four first-round picks in the 1990 draft. Lionel Simmons, selected No. 7 overall, brought slightly more overall value than Causwell. But considering where he was selected, Causwell was the better pick.
The center played the first seven years of his 11-season career with the Kings. His overall numbers in Sacramento weren't great, averaging only 5.5 points and 4.7 rebounds in 19.4 minutes. However, it was his efficiency and defensive ability that really brought value. He hit 51.6 percent of his field-goal attempts, averaged 1.6 blocks and provided 10.2 defensive win shares.
Also in his favor, because of where he was selected in the draft, there weren't too many considerably better options available. Elden Campbell (62.8 WS), Toni Kukoc (59.6), Antonio Davis (59.6), Cedric Ceballos (40.4) and Dee Brown (33.4) were the only players selected after him that were markedly better throughout their careers.
Win shares with Kings: 14.6
Win shares per 48 minutes with Kings: .084
Jason Thompson: 12th pick, 2008 draft
Jason Thompson's been a solid player since the Kings selected him. He's stayed consistent throughout his time in Sacramento and he's already stuck around for five seasons, providing an ample opportunity to impact the franchise.
Thompson is a jack of all trades. But as the saying commonly goes, he's also a master of none. His averages of 10.5 points, 7.1 rebounds and 1.2 assists are well rounded but not outstanding. The same goes for his 49.9 percent field-goal percentage and 14.5 PER.
Although he was selected relatively high, he's also part of class that didn't see too many impact players drafted after him. In fact, George Hill (28.6 WS), Ryan Anderson (27.4), Serge Ibaka (26.9), Nicolas Batum (24.4), Roy Hibbert (22.2) and Mario Chalmers (20.3) were the only players selected after him that have made a more significant overall impact.
Win Shares with Kings: 17.1
Win shares per 48 minutes with Kings: 0.79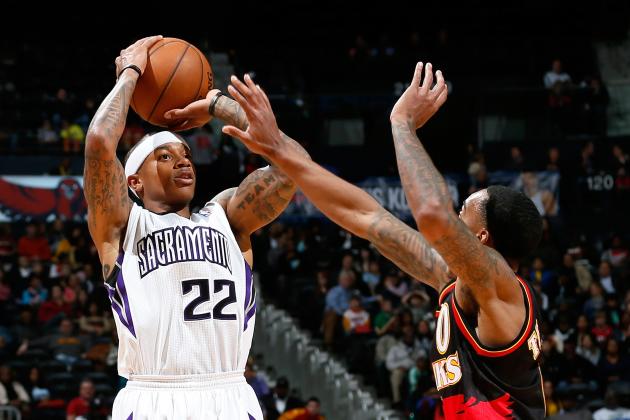 Kevin C. Cox/Getty Images

Let's do a little exercise here. First, let's list the players with more win shares than Isaiah Thomas from the 2011 draft. There's Kenneth Faried (12.4), Kawhi Leonard (11.7), Chandler Parsons (10.4) and Kyrie Irving (9.4).
So there are four players from the 2011 draft ahead of Thomas in career win shares. Can you guess how many players were selected after him?
None.
That's right, as most Kings fans almost certainly know—Isaiah Thomas was the last pick in the 2011 draft, and so far, he's been the fifth-best player from that class.
What's to like about Thomas is his production in any role. Coming off the bench, he's had an impact. As a starter, he's a solid contributor. His career averages of 12.8 points and 4.0 assists aren't star-worthy, but they're certainly noteworthy, especially for a player selected so late.
In terms of pick value, Geoff Petrie hit it out of the park when he got Thomas. There's no point listing the players selected after him that would have been better options; there are none. And, as we've seen, isolating better players selected before him doesn't exactly provide a lengthy list.
Crazier still is that he's only two years into his career. If this subject is revisited down the line, and Thomas spends a substantial period of time with the Kings, he's likely to skyrocket up the list.
Win shares with Kings: 9.3
Win shares per 48 minutes with Kings: .118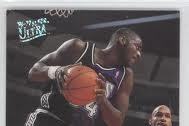 Courtesy of SactownRoyalty.com
The 1994 draft was one that brought excellent second-round value to the Kings. We'll get to another player later in the slideshow selected in Round 2. But and additional pick worth noting is Michael Smith.
What made Smith so intriguing was his all-around talent. He was efficient, putting up a .543 field-goal percentage in Sacramento. He could rebound and defend, averaging 7.1 rebounds and a defensive rating of 105 with the Kings. He also provided 6.2 points and 1.7 assists in 24.3 minutes.
Like with the previously listed Isaiah Thomas, a huge part of what made Smith such a good pick was his value relative to where he was selected. At No. 35 overall, there was only one player who provided more career value (Voshon Leonard; 29.6 WS) that was selected after Smith.
If he had stayed in Sacramento longer than the three-plus years he spent there, he'd surely be higher on the list. But even in that minimal amount of time, he provided ample value.
Win shares with Kings: 12.8
Win shares per 48 minutes with Kings: .103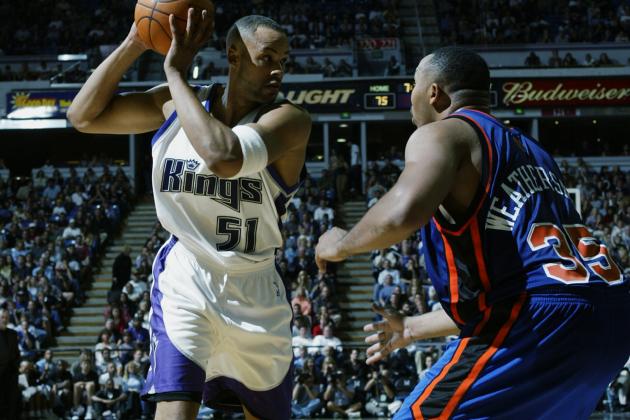 Jed Jacobsohn/Getty Images

Funderburke was never a great player. Heck, he wasn't even a starter. But getting any value out of a player selected No. 51 overall is a bonus.
Funderburke fit in nicely with the Kings. He provided a solid presence off the bench and he was actually a decent offensive player in his limited minutes. The power forward averaged 6.4 points and 3.6 rebounds in 14.9 minutes with Sacramento. He also posted a .506 field-goal percentage and a 16.4 PER.
While he's a player easily forgotten among some of the greats to suit up for the Kings, Funderburke's worth remembering simply because he was one of many diamonds in the rough found by former GM Geoff Petrie, and he brought value in the time he did spend on the court. Not to mention, given where he was selected, there weren't any players drafted after him that brought close to his production.
Win shares with Kings: 12.8
Win shares per 48 minutes: .131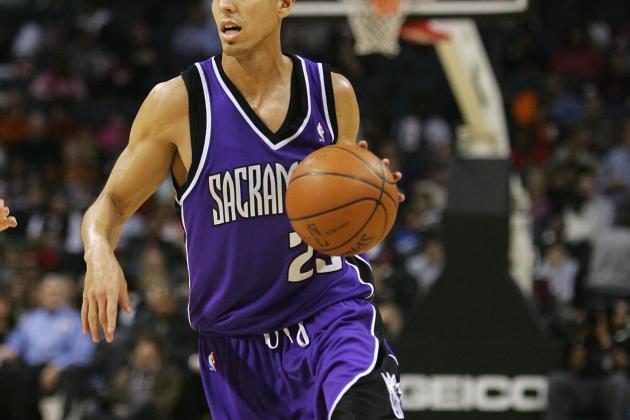 Streeter Lecka/Getty Images

When I started researching for this project, there were two names that instantly came to mind. One of them has yet to be unveiled. The other is Kevin Martin.
When Martin was drafted, my initial thought was "Kevin who?" Then, as I became accustomed to doing over the years, I put my trust in Geoff Petrie. Shortly thereafter, that faith was validated.
Judging by his performance as a rookie, Martin's career could go either way. However, he really took off in the second year, going from 2.9 points to 10.8 points. By the end of his third year, K-Mart was averaging 20.2 points and had become one of the NBA's better shooting guards.
During his five-plus years in Sacramento, the guard averaged 17.4 points, 3.6 rebounds and 1.9 assists. However, his 2008-09 season of 24.6 points, 3.6 rebounds, 2.7 assists in 38.2 minutes was something to behold.
Plus, in terms of overall value, not even counting his time after Sacramento, Martin had the second most win shares of any Kings draft pick. So throwing where he was selected aside, Martin would likely be high on the list. The fact that he was drafted at No. 26, and the best player available when drafted, is merely an added bonus.
Win shares with Kings: 30.9
Win shares per 48 minutes with Kings: .115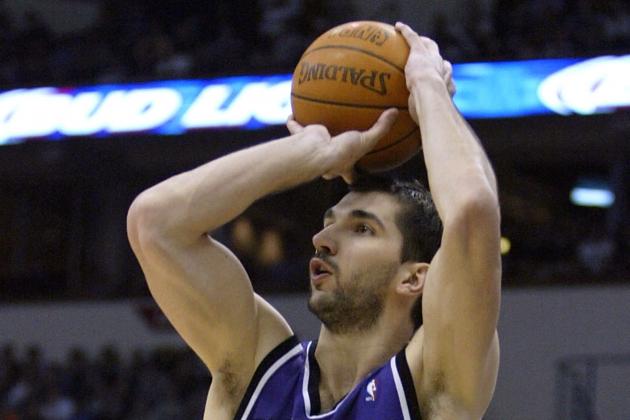 Elsa/Getty Images

Peja Stojakovic is clearly the best draft pick in Sacramento Kings history. Nobody else even comes close.
You want accolades? Stojakovic is the only player drafted by the Kings in the Sacramento era to make the All-Star team. He's also the only draft pick to earn All-NBA team recognition, making the 2003-04 All-NBA second team.
Part of what made him so valuable was the seven-plus years he spent in Sacramento. Even then, his per 48 minute value is better than any other Kings draft pick, showing that Stojakovic wasn't just a compiler of stats.
While in Sacramento, he averaged 18.4 points, 5.1 rebounds and 2.0 assists. Stojakovic also shot a robust 46.1 percent from the field, 39.9 percent from three-point range and 89.4 percent from the charity stripe.
And it's not like the Kings picked him high. In fact, Steve Nash, a future Hall of Famer, was the only player selected after Stojakovic (one slot later) that provided more career value.
Remember how I mentioned Kevin Martin had the second most win shares of any other Kings draft pick? Well, Stojakovic is at the top of that list...with more than twice as many win shares as K-Mart.
Talk about a no-brainer for best draft pick in Kings history.
Win shares with Kings: 59.9
Win shares per 48 minutes with Kings: .164
Follow me on Twitter: @SimRisso