Kobe Bryant definitely has a thing for snakes.
He hisses for the ball during games (at least according to Jordan Crawford), calls himself the "Black Mamba" and even has snake-themed handshakes with fans when he goes to China.
The handshake itself was rather simple (h/t Yahoo! Sports for the gif).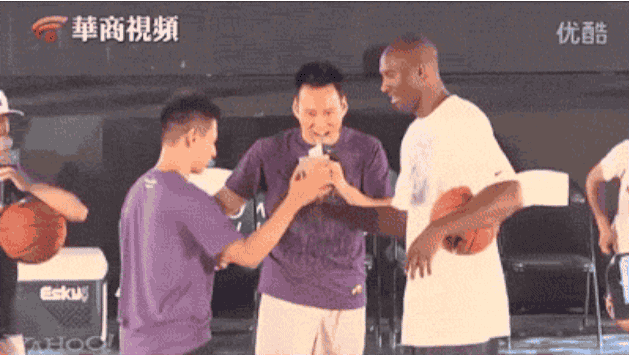 Just a few hand slaps, a side fist-bump, a regular fist-bump and then the snake motions. We've got some slithering here, and then a crude attempt at forming what is presumably a snake with the hands.
To this I say, "C'mon, Kobe, step your game up. I learned how to make a better snake shadow puppet when I was in the fourth grade."
Actually, I'm pretty sure most people in my generation managed to learn that.
All kidding aside, though, it's always great to see just how excited crowds get when Kobe is in the building. You could tell just how happy that young man was, especially after he gave the Mamba a big hug before disappearing out of the video.
Here's hoping Kobe continues doing the handshake in warm-up lines. I can't wait to see Robert Sacre do it.
Nike Greater China is hosting Kobe Bryant for a week as he spreads messages of motivation to the youth. His next stop is Shanghai on August 8.