Ranking Best Options for David Stern's Next Job After NBA Commissioner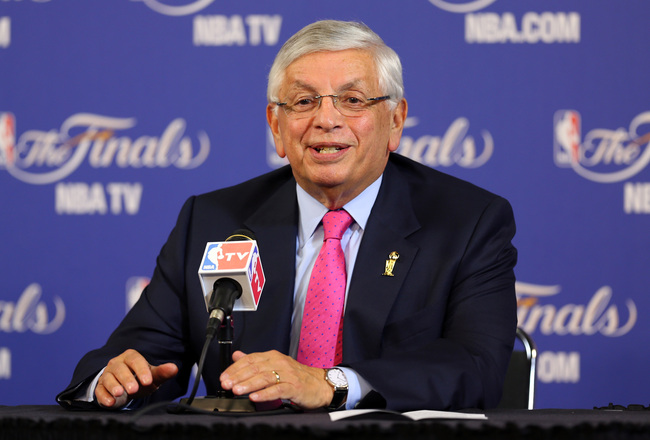 NBA Commissioner David Stern
Mike Ehrmann/Getty Images
David Stern is scheduled to retire in February 2014. He will never have to work another day in his life once he does.
Frankly, he probably hasn't had to work for the last 15 years at least.
From what we know about the NBA's commissioner, though, he's not the type of person who likes to sit around.
Since becoming NBA commissioner in 1984, Stern has worked tirelessly to take the game to new heights. When he retires, as one of the youngest 70-year-olds around, he will have plenty of options for his next job.
From using his talents as a political-campaign strategist to leading the NBA's European expansion, Stern could have his pick of whatever job he fancies.
This list ranks to which of those jobs Stern's skills, experience and personality would translate most effectively.
5. Political-Campaign Strategist
NBA commissioner David Stern
Patrick McDermott/Getty Images
Whether it was managing his way through multiple work stoppages in 1998-99 and 2011, Michael Jordan's retirement in 1993, the Tim Donaghy betting scandal in 2007 or other threats to the NBA brand, David Stern always knew just what to say.
His ability to spin any development into a perceived positive, or at least neutralize the impact of the obviously negative, is part of his overall brilliance as a leader.
This gift that he's demonstrated during his tenure as NBA commissioner would translate seamlessly into the political arena.
In his next act, Stern could become a valuable commodity by using these skills as a political-campaign strategist.
4. Co-Hosting the Jim Rome Radio Show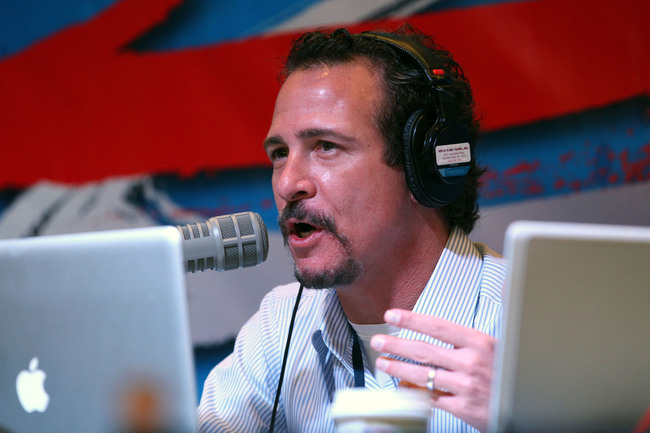 Radio host Jim Rome
Matthew Emmons-USA TODAY Sports
When David Stern appeared as a guest on The Jim Rome Show in June 2012, Rome and Stern engaged in the following exchange, according to ESPN.com:
"I know that you appreciate a good conspiracy theory as much as the next guy, was the fix in for the lottery?" asked Rome, who hosts a daily show on CBS Sports Network.

"I have two answers for that," Stern said. "The simple easy one, no; the second, a statement, shame on you for asking."
The interview became more contentious from there, and we haven't heard the two paired up in the radio booth since.
Prior to that appearance, however, I always enjoyed the stops Stern made on Rome's show. In his retirement from NBA commissioner, assuming they're able to bury whatever hatchet may or may not need burying, Stern could do well as a semi-regular co-host alongside Rome.
Whether he were on for 30 minutes a day, two hours every Tuesday or something else along those lines, I know I'd be sure to tune in.
3. Fashion Consultant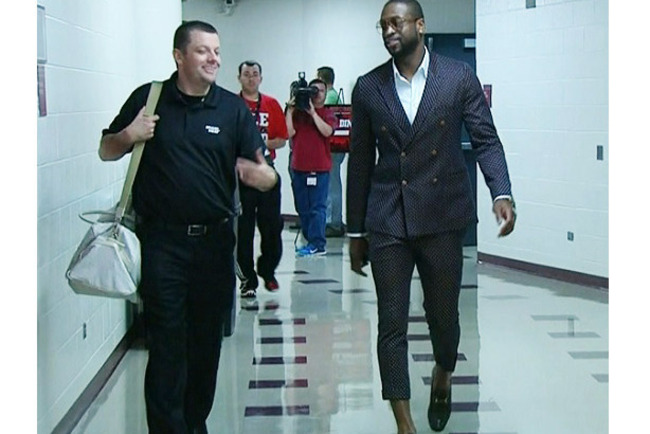 Dwyane Wade via Esquire.com

I am not able to personally support the idea of wearing capri pants. If I did, I certainly wouldn't suggest the no-socks-and-loafers combination as their ideal complement.
However, I do respect that Dwyane Wade and others now invest more money in the outfits they wear than my entire closet is worth.
As a multibillion-dollar enterprise, it is important for the NBA's biggest stars to put time and money into the way their brand is presented. If David Stern had not implemented a mandatory dress code in October 2005, however, this wouldn't be the case.
Instead, we might still have players like Allen Iverson wearing Milwaukee Bucks throwback gear on an NBA bench even though he never actually played for the Bucks.
As a fashion consultant in his next job, Stern could use this success story to help elevate brand awareness by instituting similar policies for other organizations.
2. Invest in an NBA Team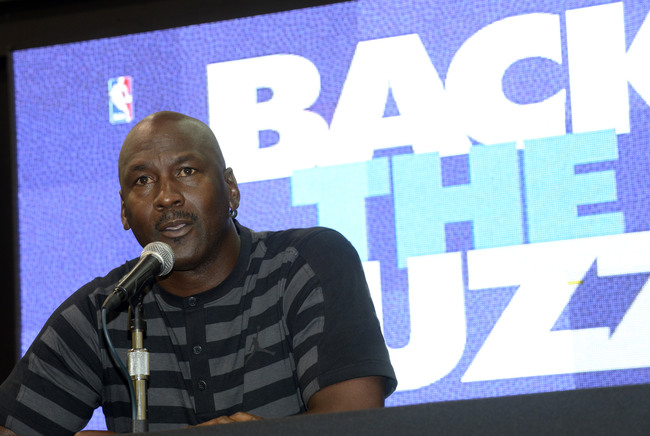 Charlotte Hornets owner Michael Jordan
Sam Sharpe-USA TODAY Sports
Shortly after David Stern became commissioner of the NBA in 1984, Michael Jordan arrived to help take the game to unprecedented heights.
After Stern retires from his current post, he could bring that relationship full circle by assisting Jordan with the resurgence of the newly rebranded Charlotte Hornets.
Just as Jordan once helped Stern, the commissioner could now return the favor by investing his money and time in the Charlotte franchise.
For as great of a player Jordan was, he has struggled mightily as an owner. Stern, who in many ways directly owes a portion of his success to Jordan, might be just the person to help.
1. Lead the NBA's European Expansion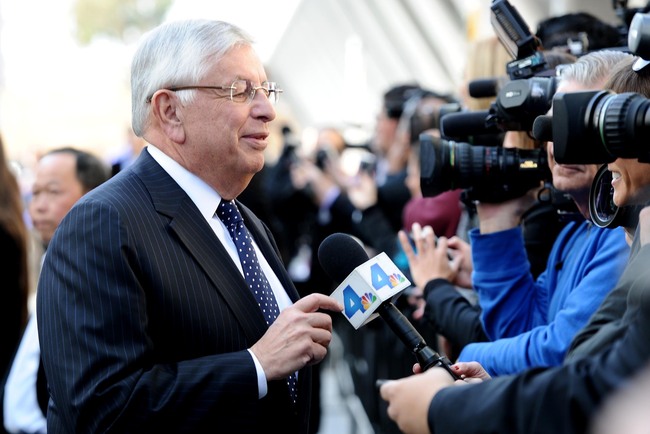 NBA commissioner David Stern
Jayne Kamin-Oncea-USA TODAY Sports
In January 2013, David Stern was a guest of Scott Van Pelt and Ryen Russillo on ESPN Radio.
The question of whether there would be an NBA team in Europe within the next 20 years was asked and Stern's response was as follows:
"I think so. I think multiple NBA international teams. Twenty years from now? For sure. In Europe. No place else."
In 1992, Stern was commissioner when the NBA's best combined to form the Dream Team, elevating the league's popularity to new heights when the squad dominated en route to Olympic gold.
He was also commissioner in 2007 and 2011, when Tony Parker from France and Dirk Nowitzki from Germany, respectively, were named MVPs of the NBA Finals.
As an ambassador for the game in retirement, Stern could be the person most qualified and equipped to lead the NBA's European expansion.
Keep Reading