Can Memphis Grizzlies Make Playoff History and Mount Epic Comeback vs. Spurs?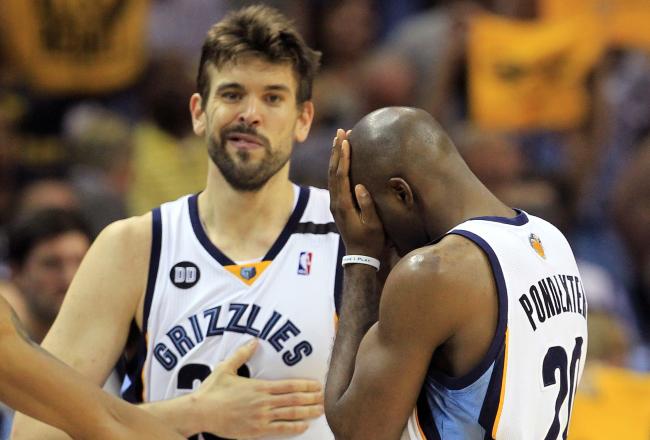 Ronald Martinez/Getty Images
The Memphis Grizzlies have spent a lot of time during the 2013 NBA playoffs digging themselves out of holes, but history—both of the ancient and recent variety—tells us that there's no way they'll be able to surmount the San Antonio Spurs' 3-0 advantage in the Western Conference finals.
The Grizzlies are currently buried under the crushing weight of NBA history; no team has ever come back from a 3-0 deficit to win a playoff series. In fact, only three have ever even forced a Game 7. Memphis would be in trouble no matter who their opponent was, but the fact that it's the playoff-tested, stone-cold Spurs makes it even more unlikely that we'll see four straight Grizzlies wins.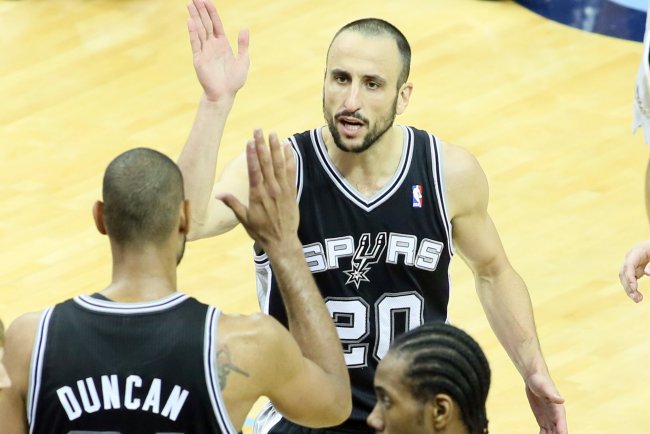 Nelson Chenault-USA TODAY Sports
If there's a case to be made for the Grizzlies, it's got to start with their remarkable resiliency.
After dropping the first two games of their first-round series with the Los Angeles Clippers, Memphis roared back to take four in a row, sending the stunned Clippers home faster than owner Donald Sterling could snatch up a stray penny from the concourse at Staples Center. (He's cheap, you see.)
Those four wins came easily, too. In fact, no team in NBA playoff history had ever lost the first two games of a series and then reeled off four straight double-digit wins.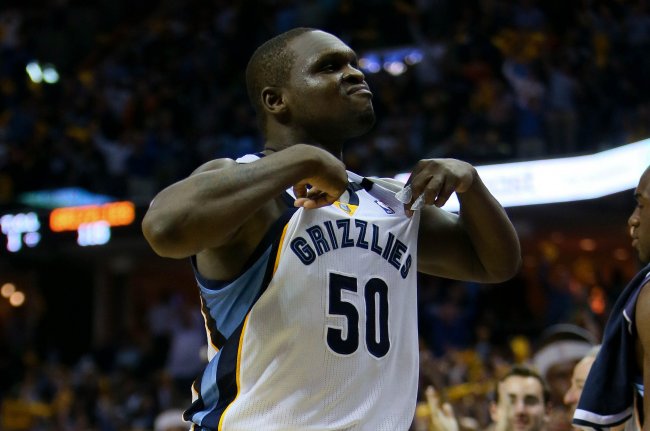 Spruce Derden-USA TODAY Sports
And then in the Western Conference semifinals, Kevin Durant's game-winning jumper put the Grizzlies in a quick 1-0 hole. Yet again, Memphis came back with four consecutive wins to take the series in five.
Hell, big comebacks have been part of the Grizzlies' makeup for a while. During the regular season, they fell behind by 25 points to the Dallas Mavericks before—you guessed it—coming back to win by a final score of 90-84.
But the Spurs aren't going to allow Memphis to rise from the dead.
San Antonio's dominance has been on full display in this series. It might not look that way because of the two overtime victories, but a glance through the numbers shows that the Spurs simply have the Grizzlies figured out.
Memphis was a dominant defensive team during the regular season, holding opponents to just 97.4 points per 100 possessions. That figure was the second best in the league.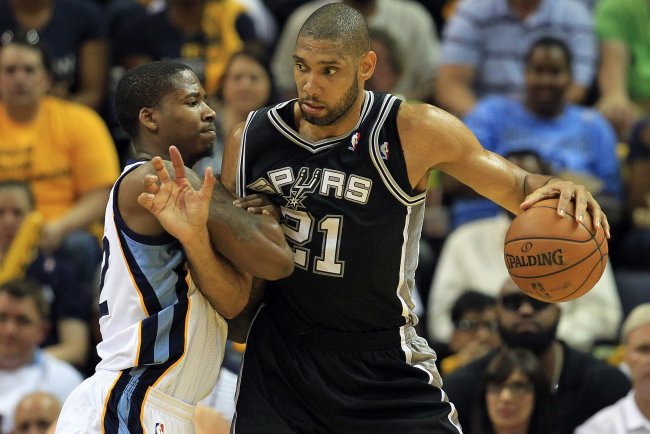 Ronald Martinez/Getty Images
Now, though, they're giving up points like crazy. San Antonio has posted an offensive rating of 107.4 in three Western Conference finals games. You don't have to be a math wizard to surmise that the Grizzlies' defense has suddenly gone from being one of the NBA's best to one that approximates the numbers the New Orleans Hornets put up this past year.
Not only has Memphis lost its stopping power (San Antonio's precision offense has plenty to do with that, by the way), it has also failed to score at even the modest rate it posted during the regular season.
The Spurs have basically been ignoring the Grizzlies' perimeter shooters, and have shown an almost total disregard for Tony Allen or Tayshaun Prince. That makes a lot of sense, considering that neither of the two has been an outside threat all season long.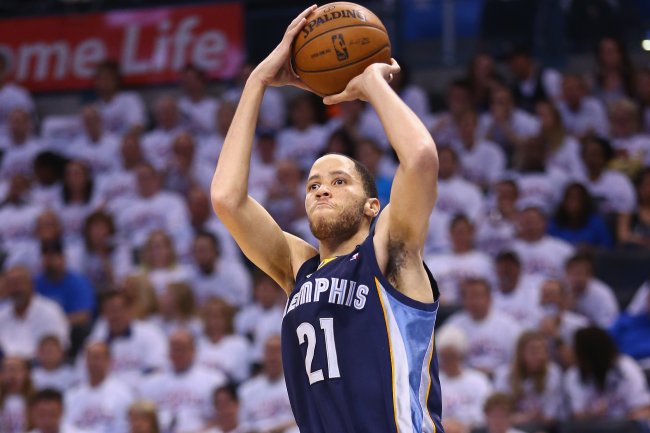 Ronald Martinez/Getty Images
Even when Quincy Pondexter and Jerryd Bayless have been on the floor, the Spurs have continued to permit them to fire away, opting instead to focus on hounding Zach Randolph and clogging up the paint.
The result of that shrewd strategy has been a Memphis trio of Randolph, Marc Gasol and Mike Conley who have all shot 40 percent or worse from the field in the series.
And at the risk of beating a dead horse, witness (if you dare) the Grizzlies' team-wide shot chart for the first three games of the Western Conference finals. Red, by the way, is bad.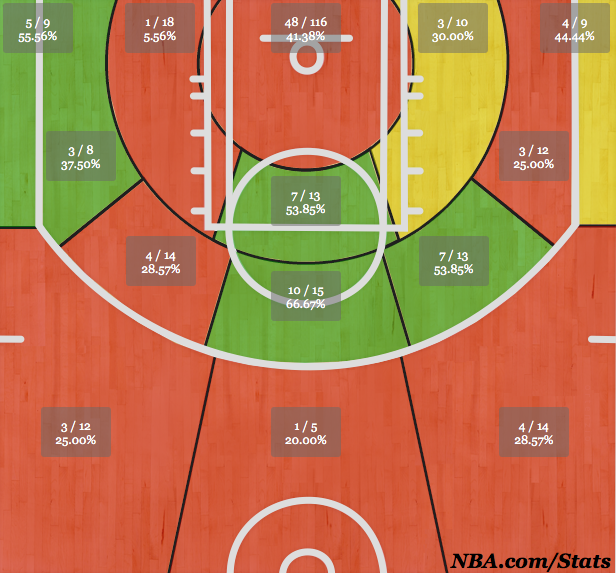 Obviously, if Memphis can't stop the Spurs and it's shooting the ball as inaccurately as the chart above indicates, there's little hope of a comeback.
It's probably appropriate to throw in an aside here about how the numbers aren't the only reason the Grizzlies can't engineer four straight miracles. The sense of mental defeat they're probably feeling after dropping a pair of overtime games must also be significant.
They're emotionally drained, physically defeated and facing a Spurs team that has made a habit of knocking out opponents when they've got them on the ropes.
So, the Grizzlies have dug themselves yet another hole. This time, though, it's a grave.
*All stats via NBA.com unless otherwise indicated.
This article is
What is the duplicate article?
Why is this article offensive?
Where is this article plagiarized from?
Why is this article poorly edited?

Memphis Grizzlies: Like this team?