Sacramento Kings fans probably won't have to worry about seeing their franchise bolt to Seattle or any other city for the foreseeable future. According to Tony Bizjak and the Sacramento Bee, the Maloof family has officially agreed to sell the team to a group of Sacramento investors led by Vivek Ranadive.
The agreement was reached sometime in the wee hours Thursday night, with a formal announcement to be made on Friday. The purchase price of $535 million is the highest valuation in NBA history.
UPDATE: Saturday, May 18, at 8:10 a.m. ET by Sam Westmoreland
The Kings seem to be fairly excited to be staying in Sacramento, if their most recent Instagram post is any indication: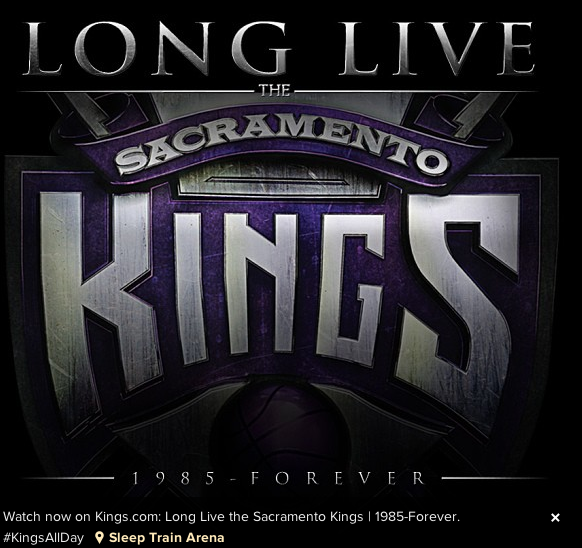 ---End Update---
UPDATE: Friday, May 17, at 1:45 p.m. ET by Ethan Grant
On Friday morning, members of the new ownership group, city council officials and fans gathered to celebrate at Sacramento City Hall with a press conference to announce the news.
Mayor Kevin Johnson led the news brief in the crowded building—a scene that the Kings' Instagram account captured perfectly: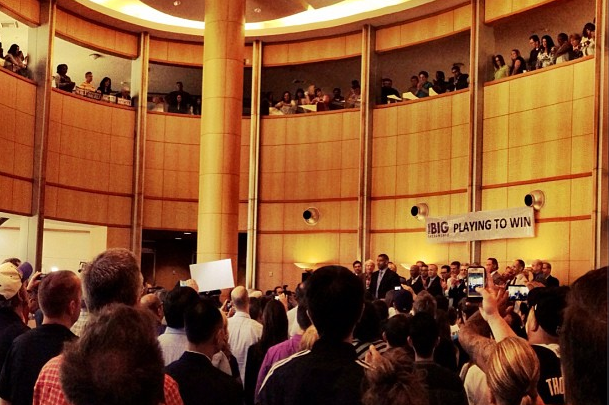 Local sportswriter Tony Ray Harvey managed to snap a picture of Johnson at the podium. One of the former NBA star's best quotables was the mantra for what Kings fans hope will be a long and prosperous marriage between the city and this new ownership group:
SACRAMENTO MAYOR Kevin Johnson: "Such a defining moment." @espn1320 @espn @nba Sac #kingsallday twitter.com/EastCentral_IL…

— Tony Ray Harvey (@EastCentral_ILL) May 17, 2013
Johnson, who was integral in convincing his colleagues to consider a new stadium, was the toast of every speaker at the podium. Dignitaries, owners and fans were all quick to praise his fight to keep basketball in Sacramento, but KJ was humble as ever in congratulating everyone else who had a role in the process.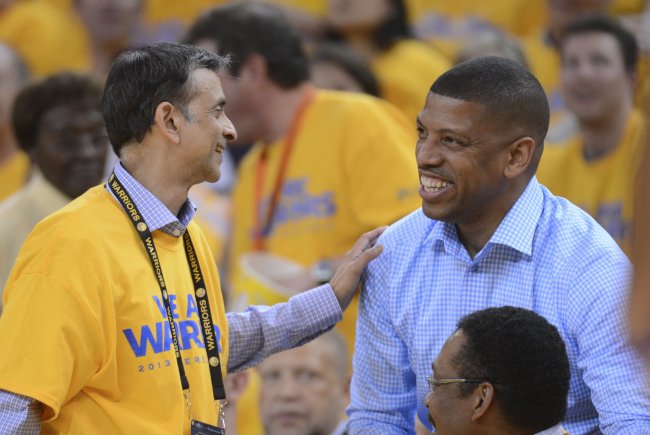 Kyle Terada-USA TODAY Sports
There was joy all around in Sacramento after Thursday night's breaking news, and this press conference truly illustrated the emotion of those who have worked so hard to keep the Kings in town, build a new arena and stave off ownership groups in Seattle.
It's now up to the team to reward their efforts.
---End of update---
The Ranadive group would have to wait until the end of the month to take over the Kings, and the sale is subject to a vote by the NBA's ownership committee.
Ranadive, who is a partial owner of the Golden State Warriors, will also be tasked with selling off his share of the Bay Area franchise. The San Jose Mercury News' Tim Kawakami is reporting that there aren't expected to be any snags in the sale:
But Lacob said that there should be no problems replacing Vivek Ranadive's share of the Warriors when/if Ranadive assumes SAC ownership.

— Tim Kawakami (@timkawakami) May 17, 2013
Most will focus on this news as a moment of joy for Kings fans. But more than anything, Thursday's announcement officially ends one of the longer and more controversial franchise sales in history.
With the Maloof family facing financial problems, they began looking for a new arena deal with heavy public subsidies. Unable to reach an agreement with Sacramento, the Maloofs, who owned the Kings franchise for 14 years, began floating the idea of moving the franchise to various cities, including Anaheim and Virginia Beach.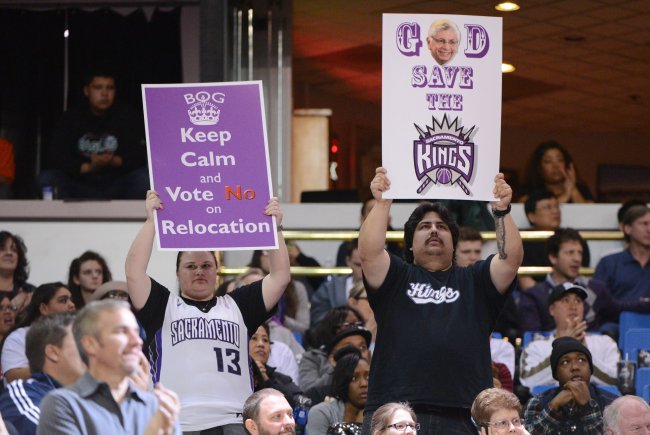 Kyle Terada-USA TODAY Sports
Those rumors were quickly scuttled—both by the league office and the Maloofs—but eventually a true suitor landed in a group that was determined to move the Kings to Seattle. Led by moguls Chris Hansen and Steve Ballmer, the Seattle-led group reached a purchase agreement with the Maloofs in January.
The Hansen-Ballmer offer was substantially higher than anyone expected. At $525 million, it seemingly blew any possible secondary offer out of the water and promised a new arena deal in Seattle.
By all accounts, professional basketball in Sacramento was on life support. However, the NBA went out on its own in search of a suitable Sacramento-based ownership group to keep the franchise where it is, landing on the Ranadive group almost by chance.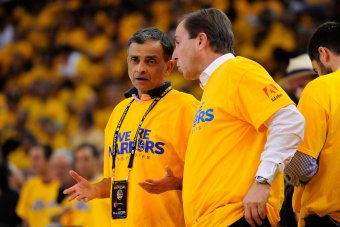 Kyle Terada-USA TODAY Sports
An Indian-born business magnate, Ranadive compiled a top-notch group of investors and did something the Maloofs could not—land an arena plan with the city of Sacramento. With mayor and former NBA player Kevin Johnson openly campaigning to keep the team, momentum shifted heavily in Sacramento's favor over the past couple of months.
When the NBA ownership committee met earlier this month, their choice was clear: The Kings would stay in Sacramento. They recommended all 30 owners vote to reject the Seattle group's purchase of the Kings, which 22 members did on Wednesday.
In turn, negotiations between the Maloofs and the new Sacramento group went into overdrive. The Maloofs, hoping to get the deal done quickly, initiated a two-day window to hold discussions. And despite preferring the offer of the Hansen-led group, the Maloofs found Ranadive's offer amenable.
Approval is still pending, but it seems little more than a rubber-stamping is in order. From there, the new ownership group will look to resurrect a once-proud franchise.
Fox Sports' Sam Amico is reporting that wholesale changes are coming to the team's front office in hopes of doing so:
Expect a major front office overhaul with the still-in-Sacramento Kings within the next few weeks as well.

— Sam Amico (@SamAmicoFSO) May 17, 2013
With massive changes looming, it's an uncertain time to be associated with the Kings. Something tells me, though, that all involved are simply satisfied with the fact that those decisions are being made in Sacramento.
Follow Tyler Conway on Twitter: