Long Lost NBA Vets We'd Like to See Back in Action
Ethan Miller/Getty Images

As the league's playoff-bound teams look to fortify their rosters and close up any open holes with veteran signings in the final few days of the regular season, a handful of other former NBA veterans are looking on and asking, "What about us?"
The New York Knicks have made news in the past few days picking up (and subsequently waiving) Solomon Jones and then going after Quentin Richardson to replace the injured, and now retired, Rasheed Wallace.
Likewise, the San Antonio Spurs filled the hole left by Stephen Jackson with Chinese Basketball Association superstar Tracy McGrady.
It's a huge influx of veterans as far as the end of season goes. These guys are usually given a trial period before the start of the playoffs, but injuries have, as of late, come along quickly for some teams, and these teams are reacting.
So who could be next?
Where's Baron Davis? RT @espnchrispalmer: I'm just waiting for somebody to sign Darius Miles.
— Jimmy Spencer (@JimmySpencerNBA) April 17, 2013


The rash of veteran signings gives not only McGrady the hope of finally winning a playoff series in his NBA career but also other NBA veterans out there looking for a last run.
Begin Slideshow

»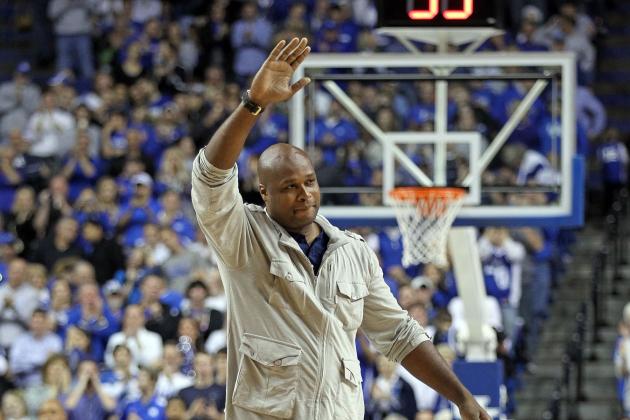 Andy Lyons/Getty Images

There are a handful of players who are fringe candidates to return, for sure. However, I still want to see a bunch of them back in the NBA, for mostly selfish reasons.
Antoine Walker
If not for us, for him. Walker did everything possible to get back to the NBA and stalled out in the last step. I really wanted to see him squeeze his awkward head through the neck of an NBA jersey one more time.
Fabricio Oberto
For dumb reasons, I loved Fabricio Oberto's game for the minute that he was in the NBA, before he was forced to retire with heart palpitations. He was a fun, less-skilled, gritty, all-elbows version of Luis Scola who got very little of a fair shake.
D.J. Mbenga
One word. Tacos.
Pops Mensah-Bonsu
He'll forever be one of my favorite college basketball players of all time, so every time I think about him not making it in the NBA I become unreasonably sad.
A constantly spiraling tornado of unpredictability, Pops was the most puzzlingly athletic player I can recall watching. He was never in complete control, but he was always doing spectacular things.
Kyrylo Fesenko
I mostly just want to get a chance to learn to spell his name without Googling it every time. Plus, he's basically the Ukrainian Kyle Korver.
Darko Milicic
The best story of the past offseason was Boston Celtic fans trying to convince themselves that they had a solid backup for their frontcourt guys with Darko Milicic and Jason Collins.
Darko went to take care of his mom and Collins was traded to Washington, so the only guy we have to laugh at is Shavlik Randolph.
Anthony Parker
An incredibly smart offensive player with a sugar-sweet stroke? He could help out a contender by sitting in the corner and shooting threes.
Larry Hughes
Just kidding. I could never bring myself to the point where I would want Larry Huges back in the NBA.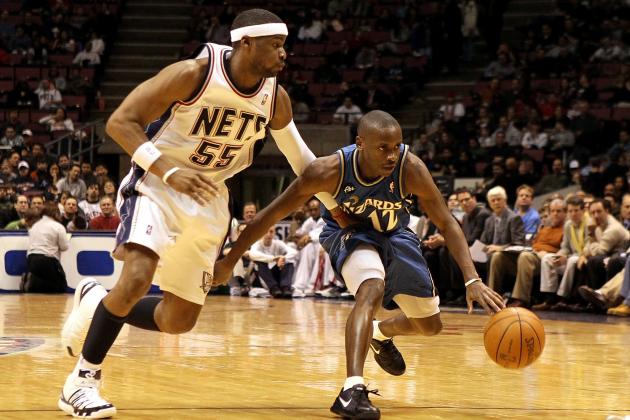 Jim McIsaac/Getty Images

Last Team: 2011-12 Houston Rockets
Career Stats: 8.9 PPG, 1.3 RPG, 3.2 APG, .417 FG%, .348 3PT%
Age: 36
Why do we need Earl Boykins back in the NBA? Mostly because there are so few tiny dudes left digging around in the land of big folks.
Even if he is a bit easy to push around with his size, he's quick and able to stay in front of defenders so long as they don't simply throw their body into him. A tenacious competitor, Boykins never let his size be an excuse for shortcomings in his game.
As far as running an offense goes, Boykins has tremendous ball-handling skills and his size makes it almost impossible for a lone defender to strip the ball from him. He's a great possibility as a stop-gap for a team needing some help at point guard.
He can't be any worse than Derek Fisher has been for the Oklahoma City Thunder, plus he brings some veteran presence. That's a win-win, isn't it?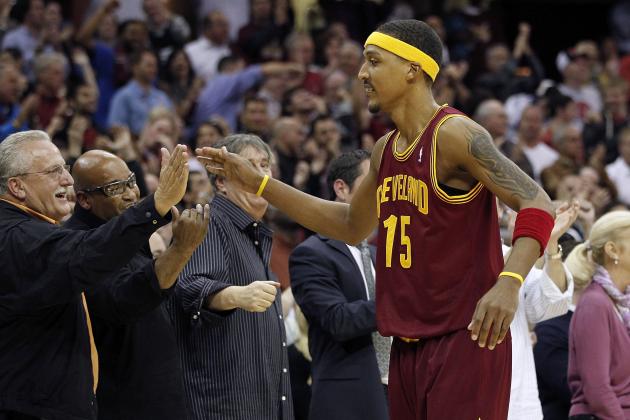 Gregory Shamus/Getty Images

Last Team Charlotte Bobcats 2011-2012
Career Stats: 6.3 PPG, 4.3 RPG, 1 APG, .461 FG%, .329 3PT%
Age: 32
Jamario Moon is one of the strangest basketball players to step foot in the NBA. He's incredibly skinny, but he could jump just about as high anyone in the league.
He's not built like a spring; springs were modeled after him.
Moon is a fair-enough defender who has become a bit more reliable as he's gotten older, biting on fewer pump-fakes and giving the right guys room and crowding others when necessary.
What really makes him intriguing is that he's still relatively young compared to the other guys hanging around the fringes of the league, and his speed and athleticism have barely dwindled.
As an offensive player, Moon is a fair enough shooter, but he does most of his work in transition and on weak-side cuts.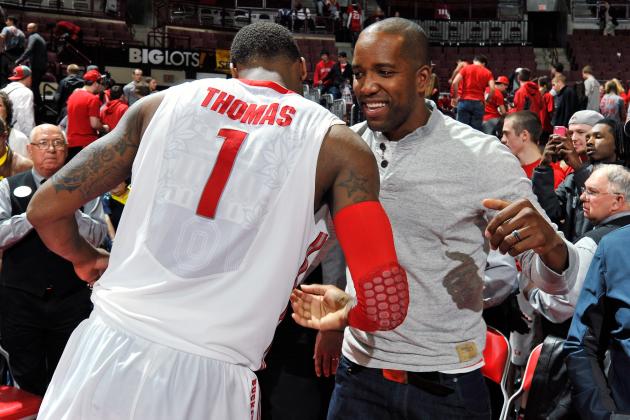 Jamie Sabau/Getty Images

Last Team: 2011-12 Phoenix Suns
Career Stats: 19 PPG, 3.8 RPG, 2.1 APG, .447 FG%, .380 3PT%
Age: 33
There's been no definitive news concerning the health of Michael Redd, but the fact that he didn't play for any team this season can't be a good sign.
Redd would have to be brought in primarily as a shooter, the only problem is that we've got no idea if he can still shoot with any consistency.
In his past three seasons in the league, Redd shot 30, 24 and 32 percent from three respectively. The last time he was truly healthy—the 2008-09 season, before knee injuries derailed his career—he shot over 36 percent.
What remains to be seen is whether or not Redd's ability to score was entirely dependent on his knack for losing defenders and ending up with an earned open look at the basket.
With no team willing to run a play specifically for him to get an open look, and his health constantly in question, it seems like we may never know what the deal is.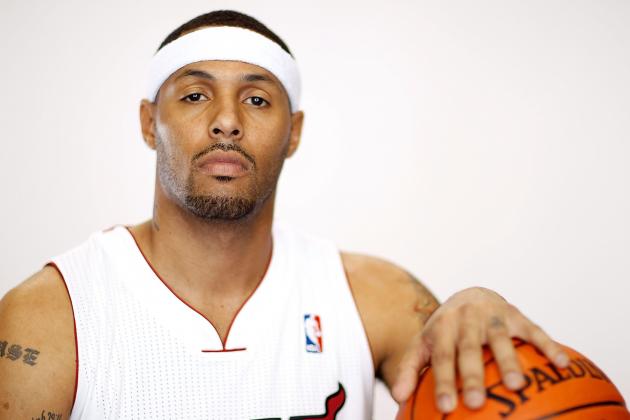 Mike Ehrmann/Getty Images

Last Team: 2010-11 Miami Heat
Career Stats: 7.5 PPG, 1.7 RPG, 1.6 APG, .409 FG%, .390 3PT%
Age: 34
Make no mistake about it, the only thing Eddie House would be doing for a playoff team would be standing away from the rest of the offense and waiting for the ball to swing around the perimeter to him for a three-pointer.
He's not playing defense. Seriously, he might actually sit down on the court on defense and take a breather or just stay perpetually planted in the same spot on the other end of the floor, ready to take a three.
However, his release on the three-point line is incredibly quick, and he didn't exactly diminish as a shooter in his latter years.
In his final season with the Heat, House was able to knock down 68 of his 175 three-pointers (38.9 percent).
If a team needs a shooter for a dozen or so minutes per game, House is the guy.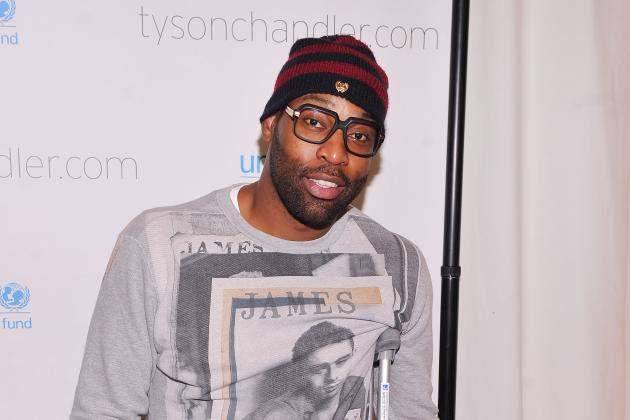 Stephen Lovekin/Getty Images

Last Team: 2011-12 New York Knicks
Career Stats: 16.1 PPG, 3.8 RPG, 7.2 APG, .409 FG%, .320 3PT%
Age: 34
He's in shape only when games start to matter; his beard is the only facial hair in the league that could rival James Harden's (it's out of shape, as I'm assuming he is), and he loves taking the worst shots possible.
What's not to like?
Seriously though, it's shocking that Baron Davis fell out of the league so quickly and so thoroughly after a series of knee injuries in the past few seasons.
Most surprising is that there wasn't even news of a Davis comeback at any point in the past season, he just faded into the shadows and allowed the league to roll on without him.
For a guy with as much irrational confidence as he's got, I fully expected another round in the ring.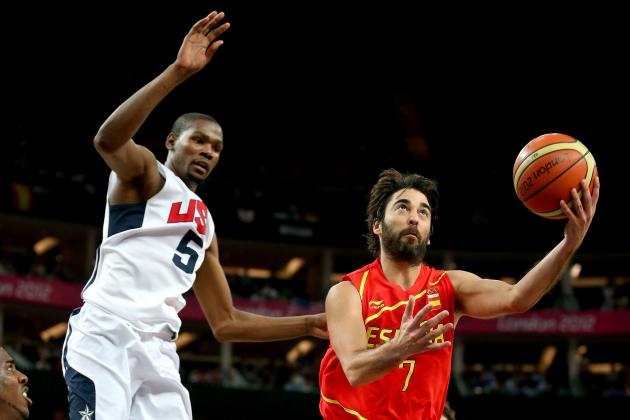 Christian Petersen/Getty Images

Last Team: 2007-08 Memphis Grizzlies
Career Stats: 10.9 PPG, 2.6 RPG, 2.2 APG, .402 FG%, .361 3PT%
Age: 32
Juan Carlos Navarro played a single season in the NBA with the Memphis Grizzlies. Pau Gasol then got traded and the FC Barcelona offered Navarro a ridiculous amount of money.
With $20 million on the table from Barcelona compared to what would likely have been less than a million bucks from an NBA team, Navarro took the money and the comfort of his home country and went back to become one of the greatest point guards in Euroleague history.
With the Grizzlies, La Bomba was exactly what everybody expected him to be: an excellent shooter, a crafty offensive player and a terrible defender. Given some time to develop and get accustomed to the speed of the league, there's no reason he couldn't have become a magnificent scorer.
I feel like we missed out on an excellent player, and I want him back stateside to see what he's capable of, especially after watching him run Spain's magnificent offense in the Olympics.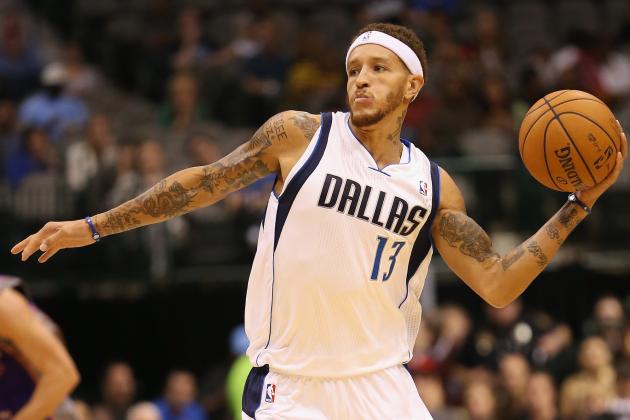 Ronald Martinez/Getty Images

Last Team: 2011-12 Dallas Mavericks
Career Stats: 9.7 PPG, 2.9 RPG, 3.6 APG, .448 FG%, .372 3PT%
Age: 29
Every time I think about Delonte West joining a team, I look at him and think, "Man, he would seriously help out..." whatever team needs a wily point guard.
And he would. The only problem is that Delonte needs to help himself out before another NBA team can trust him again.
He's been given a second, third and fourth chance—and he's done something to mess up every one.
West brings so much to the table and takes so little off when he's on the court. The only problem is that he yanks the tablecloth out from under the entire meal with his off-court behavior.
A terrific perimeter defender and a streaky shooter who usually made the right decision whether or not to shoot or pass, West can add something of value to a playoff roster, but he's got to play on some terms other than his own.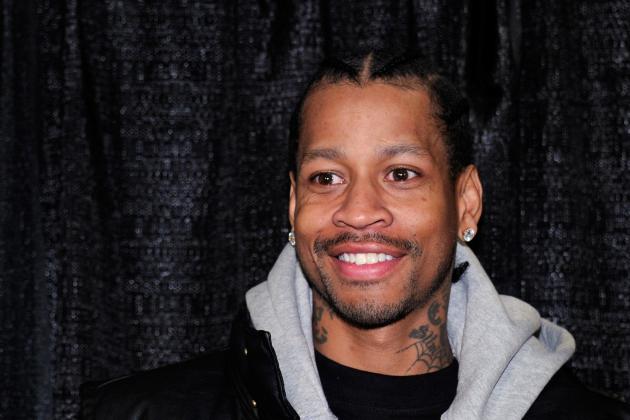 Ethan Miller/Getty Images

Last Team: 2009-10 Philadelphia 76ers
Career Stats: 26.7 PPG, 3.7 RPG, 6.2 APG, .425 FG%, .313 3PT%
Age: 37
Allen Iverson is the model for what the NBA was between the time Michael Jordan retired and the moment that highly efficient scoring forwards took over the league around the time LeBron James was drafted.
You can argue that Shaq and Kobe were the two best players at the time, but in terms of the style of play in the NBA, it was the Allen Iverson Era.
He wasn't efficient, he took bad shots and he was cocky. Yet somehow he was able to lead his team to an NBA Finals, and he consistently ranked among league's very best players.
It was hard to love his decision-making, but it was easy to love his style of play. It was just a fun style of basketball to watch, even if he did miss a lot of shots.
He had a terrible showing in his last 25 games with the Philadelphia 76ers, so I say if he's in shape, then he deserves another shot. If his career exemplified anything, it's that if you give him a shot, he'll do everything possible to get something out of it.