NBA Players Who Can't Wait for 2012-13 Season to End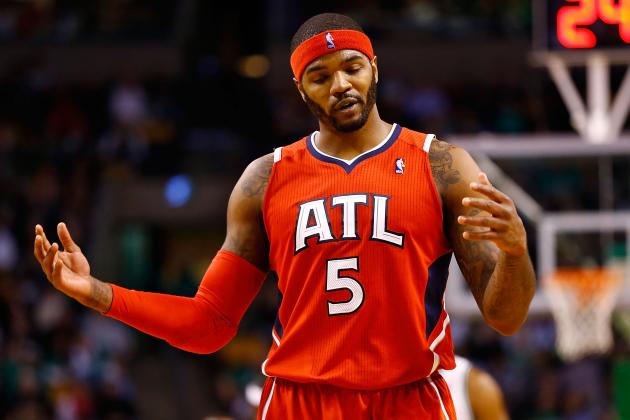 Jared Wickerham/Getty Images
Atlanta Hawks forward Josh Smith is patiently waiting for the clock to hit midnight on the NBA season.
NBA teams that have been eliminated from playoff contention merely play out the string at this point. Several players do exactly the same, but for an entirely different reason.
With the offseason rapidly approaching, there are a number of high-profile free agents who don't figure to be with their current teams at the start of next year. Some of these players look to land a long-term deal, while others merely want the prospect of a starting job and/or increased playing time.
Then there are those who are keenly aware that they're not part of their respective team's plans moving forward. In these cases, an amicable separation is best for all involved, especially for the player. As the saying goes, one man's trash can be another man's treasure.
Begin Slideshow

»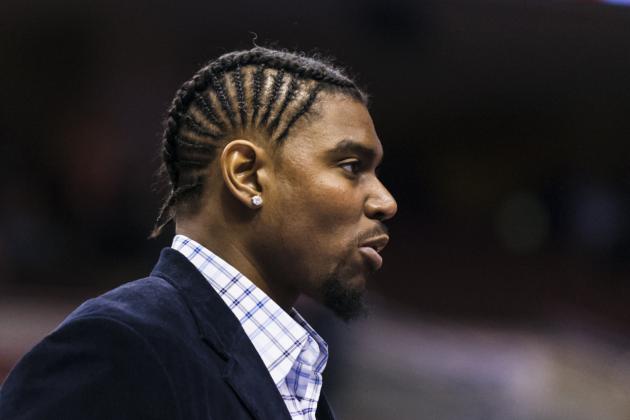 USA TODAY Sports

Perhaps no player wants to put the 2012-13 season behind him more than Philadelphia 76ers center Andrew Bynum. After spending the entire campaign in street clothes, Bynum hopes that his surgically repaired knees will be fully healed before the start of next year.
No discussion of Bynum can be had without the "when he's healthy" caveat, but the fact remains that the seven-foot big man has the potential to be one of the league's best centers—when he's healthy.
The 76ers are likely to cut their losses and move on, but some team will roll the dice on Bynum this offseason. Hopefully, it can keep him away from the bowling alley.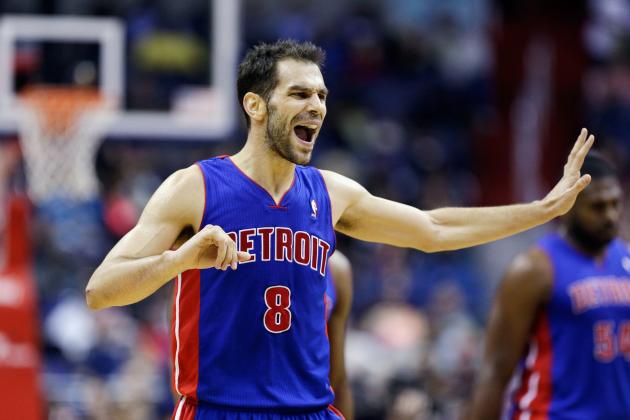 Rob Carr/Getty Images

Jose Calderon is an extraordinarily talented playmaker who always seems to find himself in logjams at point guard. As it stands now, he and Brandon Knight both man the point in Detroit, but that figures to change once Calderon's five-year, $45 million deal expires this summer.
Pistons president of basketball operations Joe Dumars is a huge fan of Calderon, but Detroit can't afford to spend millions on a backup point guard when it has so many other holes to fill on the roster.
Thus, it's pretty much a given that one of the NBA's best three-point shooters will be available this July. He may even come at a bargain.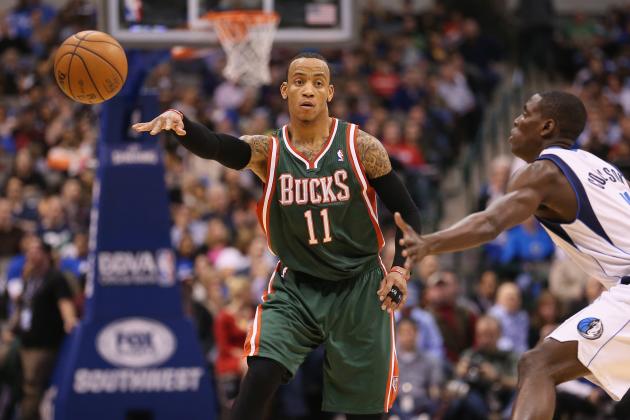 Ronald Martinez/Getty Images

Monta Ellis is actually a little less one-dimensional than some would have you believe—he's averaged six assists per game in each of the past two seasons—but his reputation as a dynamic scorer will lead to a big payday once he parts ways with the Milwaukee Bucks.
There isn't much about his game that screams "efficient," however: He shoots less than 42 percent this year, and he's among the league leaders in turnovers.
Ellis' flaws can be hidden (or at least partially masked) on the right team, so expect the 27-year-old shooting guard to land on his feet shortly after the free-agency period kicks off in July.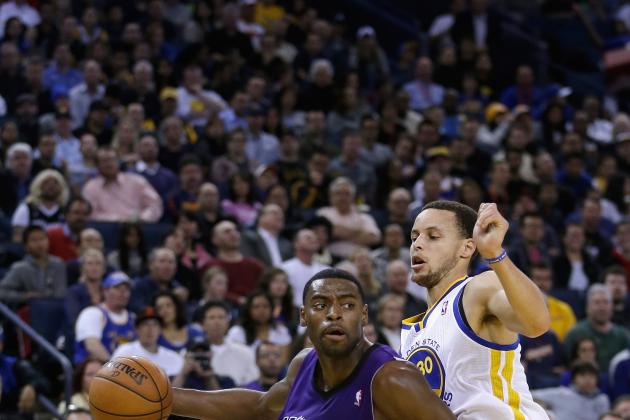 Ezra Shaw/Getty Images

The Sacramento Kings chose not to offer Tyreke Evans a contract extension last October, making the fourth-year veteran a restricted free agent this summer. Evans' qualifying offer is roughly $6.9 million, but he figures to make more than that on the open market.
Evans' per-36 minute averages are in line with his figures from the past two seasons, but he now boasts a much-improved jump shot to go along with his solid 1.8-to-1 assist-to-turnover ratio. At just 23 years old, Evans should have little trouble finding a new home this offseason.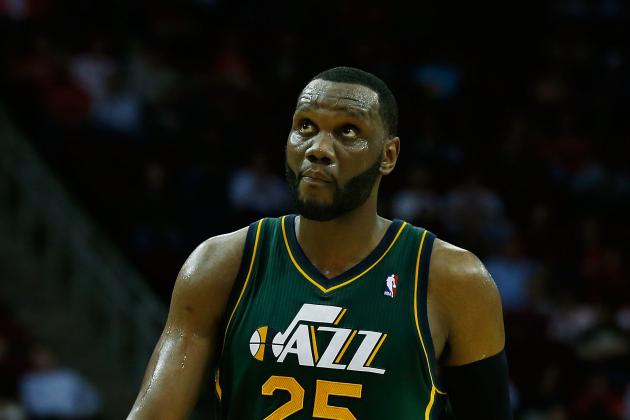 Scott Halleran/Getty Images

With questions surrounding the health of Andrew Bynum, and the odds of Dwight Howard leaving L.A. slim, Al Jefferson might be the best center on the free-agent market in July.
The 6'10" Jefferson is a double-double machine who may be the most underrated big man in the game today. While Jefferson isn't transcendent enough to single-handedly carry a team, he's a solid No. 2 option for a team desperate for an imposing presence in the paint.
Jefferson's next contract will average close to the $15 million that he earned this season. He could even be in line for a bigger deal if a bidding war breaks out. However, the Jazz will likely not be involved in the negotiations; based on his play when Jefferson was injured, Enes Kanter looks set to take over as the team's center.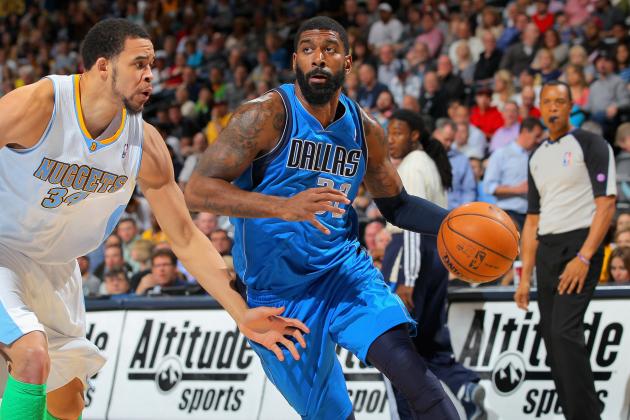 Doug Pensinger/Getty Images

O.J. Mayo took a gamble when he signed a short-term deal with the Dallas Mavericks last year, but the risk has seemingly paid off quite well—or it will once Mayo opts out of his contract in July.
At just $4 million, Dallas got Mayo at a bargain this year. That said, his next employer won't be so lucky: Mayo's stellar performance in 2012-13 (15.6 PPG, 4.4 APG, 3.6 RPG) will translate into a healthy raise next season.
After two years languishing on the bench in Memphis, Mayo has proven that he's a starting-caliber combo guard who'll get paid accordingly in the very near future.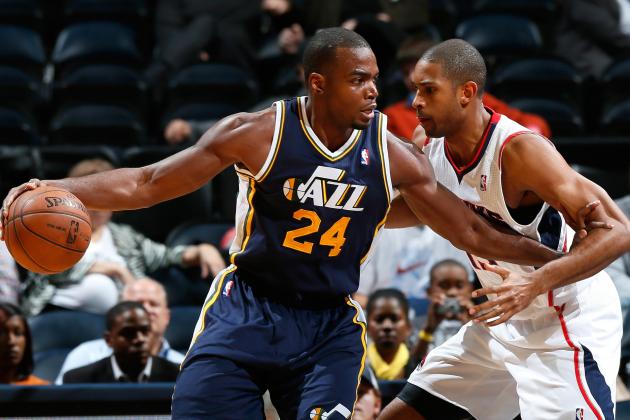 Kevin C. Cox/Getty Images

With Derrick Favors ready to step in at the 4 spot, it's highly unlikely that Paul Millsap finds himself back in Salt Lake City next season. The Utah Jazz probably should have dealt him at the trade deadline; now the team runs the risk of losing its second-best player for nothing.
Millsap's numbers have taken a slight hit this year, but he'll still be one of the 10 best players to hit the market this summer. The 6'8" power forward is one of the most offensively-gifted bigs in the league. His skills in the post may net him a contract worth approximately $10 million per year.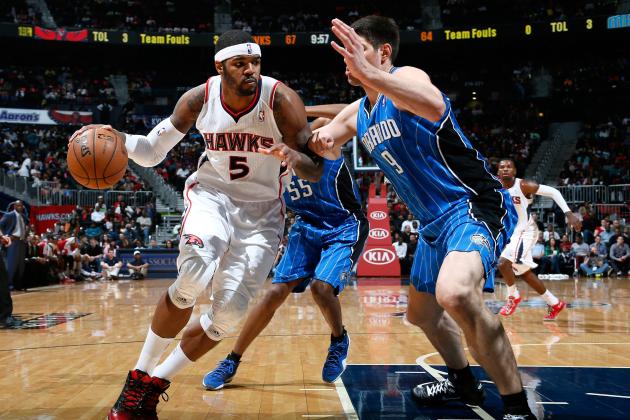 Kevin C. Cox/Getty Images

Josh Smith was born in the Atlanta area and has played his entire career for the Hawks, but rest assured, he'll be on the first thing smoking once the NBA's free-agency period kicks off in July.
It's clear that the "J-Smoove" Era in the ATL is over. After starring in more than his fair share of highlights at the "Highlight Factory," Smith knows that the smart move is to continue his career elsewhere.
The 27-year-old forward was a hot commodity at the trade deadline, so there should be no shortage of suitors knocking at his door this summer. Smith may be the best player in the league who has never made an All-Star team.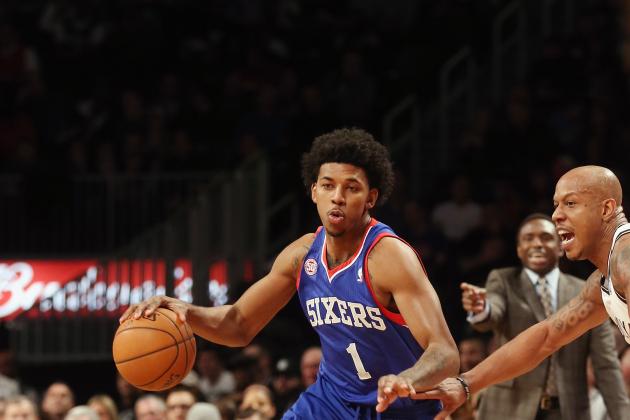 Bruce Bennett/Getty Images

To say that the 2012-13 season has been a wild ride for Nick Young would be a massive understatement.
At the start of the year, he was firmly entrenched as the Philadelphia 76ers' sixth or seventh man. A couple of months later, he moved into the starting lineup after shooting guard Jason Richardson injured his knee.
These days, though, Young's lack of defense has left him firmly planted at the end of the bench. Journeyman Damien Wilkins now gets the minutes that once belonged to "Swaggy P."
Young is adamant about receiving a long-term deal, and that contract definitely won't come from the Philadelphia front office. The six-year veteran is a good enough scorer that he'll land on his feet, but don't expect him to break the bank this offseason.