The 10 Lamest PSAs Ever Made Involving NBA Players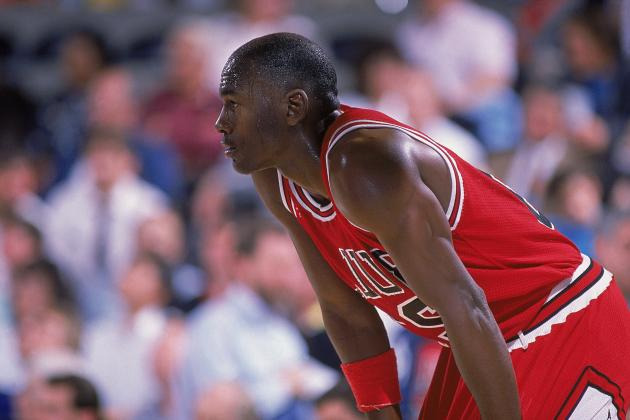 Mike Powell/Getty Images

A public service announcement done right can be a very powerful thing. When a celebrity or athlete gets on camera and talks about real issues, kids tend to listen.
Over the years, the NBA has tried to get their players involved as much as possible with creating these PSAs.
From Magic Johnson to LeBron James, these messages have become a part of every NBA player's off-the-court life.
But what happens when these PSAs turn into a comedy routine? Well, then they become the stuff of legend.
Start the slideshow below and check out the 10 lamest public service announcements involving NBA players of all time.
Begin Slideshow

»
Back in the late-'80s, the United States Army decided it would be worth their time to try to brainwash kids by comparing joining the Army to playing in the NBA.
Using some of the games most talented stars, the Army created this "Be All You Can Be" campaign and laced it with highlights of intense NBA action.
So let me get this straight. You mean joining the Army and fighting wars is just as awesome as winning championships and playing for the Los Angeles Lakers?
Oh man, where do I sign up?
Yao Ming was such a big deal at one point during his NBA career that WildAid, an animal protection agency, decided it would be a good move to bring him on board to do some "great" PSAs.
The result? We got to watch Yao Ming work on his post game while a giant elephant looked on from half court.
Then, if that wasn't weird enough, a ridiculously huge sniper rifle fires off one single bullet in the direction of the enormous creature (not Yao Ming).
Using his lighting-quick reflexes and blinding speed, Yao jumps in front of the bullet and swats it away before it can harm the elephant.
Come on, really? This really happened? Someone really wrote this and thought it was good?
Everything about this PSA is confusing.
Why is Michael Jordan playing a bunch of grade school kids in a game of pickup basketball in his Chicago Bulls uniform?
Why did the "drunk" driver make a random U-turn in broad daylight?
And why the hell is Jordan leaving the court on a bicycle with the rest of the kids?
What is going on here? Someone please explain!
Teaching kids to respect one another is an important life lesson.
So rather than leave that up to good parenting and coaching, the Citizenship Through Sports Alliance thought it would be a great idea to create this masterpiece instead.
Mixing in a funky hip-hop track with some awesome highlights of teamwork, they figured kids would learn about respect the "cool" way.
But if that wasn't "cool" enough for you, the CTSA also brought in then San Antonio Spurs guard Avery Johnson to finish off this PSA with a bang.
He sinks a three-pointer, turns to the camera and delivers some radical dialogue about respect.
Now that will teach those kids a lesson!
Getting Alex English and Don Baylor to spread a strong message to the youth about the dangers of drinking and driving on paper was a great idea.
Where it all fell apart was when both these star athletes got in front of a camera and were told to act natural and be funny.
But even as bad as the acting was, English and Baylor weren't the worst part of this PSA.
No, that award goes to the random designated driver who claims that the best sport is not baseball or basketball—it's actually designated driving!
The concept behind this child abuse PSA was actually quite brilliant.
1. Get a large, intimidating NBA player and have him stare down at the camera to grab your attention.
2. Give him a few lines of intense dialogue so that you know he means business.
3. Keep the music behind his voice serious and haunting so that it all ties together.
But what happens when the NBA star you choose to be in your commercial sounds exactly like Ray Romano when he opens his mouth? Well, this happens.
Poor Bill Cartwright. The effort was there, but his voice just made this look more like a Saturday Night Live digital short than a serious PSA.
*Here's a little known entertainment fact. Before Ray Romano found success in the TV world, he actually played Bill Cartwright's voice for a good portion of the early-90s (not true).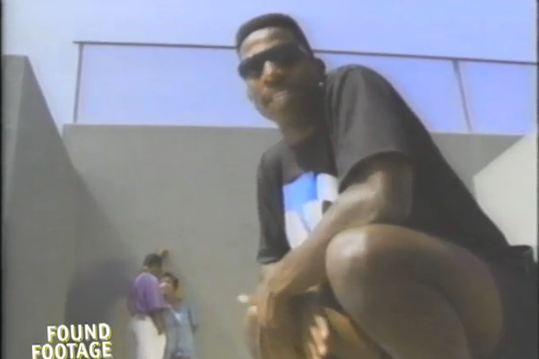 Image via Found Footage Fest.com
The good people over at Found Footage Fest uncovered this gem a while back.
What they found was a full-blown, vintage '90s PSA talking about abstinence with three sports legends. David Robinson, A.C. Green and the great Barry Sanders all play a prominent role in this legendary PSA.
Not only do these three amigos talk about the dangers of sex, but A.C. Green actually decides to break out a full-fledged rap video explaining all the reasons why you shouldn't do it.
Honestly, this could be the greatest PSA of all time, making its place on this list very suspect.
Either way, it deserves to be seen by the masses.
For those of you wondering the definition of cool is, let former NBA stars Larry Johnson, David Robinson and Patrick Ewing tell you exactly what it means.
Cool is staying in school!
Hey, wait a minute—is it just me or does Patrick Ewing's style at the end of this video look like every current NBA player's postgame outfits?
Wow! Even in basketball everything comes full circle!
This happened, and we all let it happen.
The NBA actually produced an entire event centered on staying in school. From classic '90s sitcom stars to Shaq rapping on stage, the league figured this was the best way to keep the youth hooked on good grades.
Yes, the '90s were a magical place. A truly magical place.
Fair warning: This could be the greatest video ever posted on YouTube.
From the creepy doctor who doesn't blink the entire time he's on camera to the random bearded man laying underneath what looks to be some sort of robotic death machine, nothing comes close to this Larry Bird PSA for heart disease.
Toss in the laughable acting skills of Bird and folks, you got yourselves the absolute worst PSA of all time.
Please, do yourselves a favor and stand up. Now, give this video a well-deserved round of applause.